Yu-Gi-Oh! Master Duel Forbidden and Limited Card list (January 2022)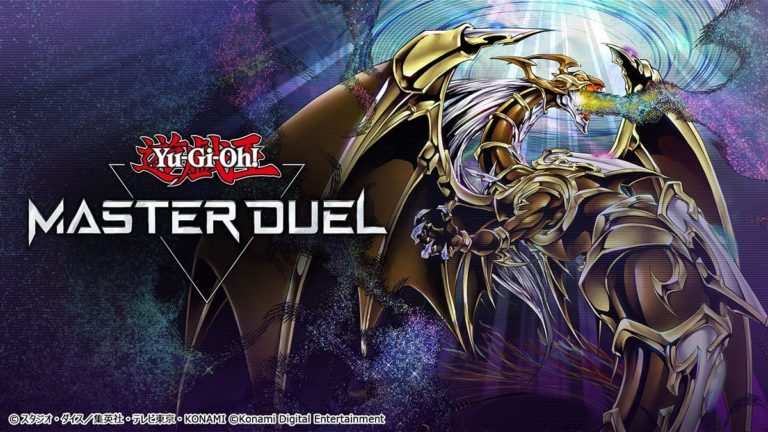 Konami has multiple methods in place to ensure Yu-Gi-Oh! maintains a balanced competitive meta with the release of every few sets.
This balancing takes place through a constantly updated Forbidden and Limited card list, which ensures no card can be abused in a format for more than a few months at a time. However, Yu-Gi-Oh! Master Duel forced the company to take a new approach because of its all-digital format. 
Master Duel has a curated card pool of more than 10,000 cards. Among them are several cards that may not have been released physically in the TCG or OCG, leading to a disparity between the digital platform and physical game. Additionally, Master Duel allows players around the world to compete against each other using the same mechanics and available cards. 
As a result, Master Duel has been separated from both the TCG and OCG formats, becoming its own, independent form of Yu-Gi-Oh! This means the Forbidden and Limited card list for Master Duel is entirely original and will help cultivate a unique meta. 
Despite these distinctions, the ban list is still broken down into three specific parts, along with a fourth being included at the end of certain updates to show which cards are no longer having their usage limited. 
Forbidden: A card is not allowed to be used in a player's Main Deck, Extra Deck, or Side Deck.
Limited: Only one copy of a card is allowed to be used in a player's Main Deck, Extra Deck, or Side Deck.
Semi-Limited: Only two copies of a card are allowed to be used in a player's Main Deck, Extra Deck, or Side Deck.
Historically, Konami spaces out its ban list updates by about three months, giving players time to implement new product releases into their strategies and create new decks, while also allowing the company to gather more data and make informed decisions about which cards to hit next. This method will likely still apply to Master Duel. 
One extra thing to note for Master Duel is that Konami has left a menu open that could potentially feature different variations of the Forbidden and Limited card list if more formats are added to the game. 
With that in mind, here is the current Master Duel Forbidden and Limited card list in effect for ranked gameplay: 
Forbidden 
Effect Monsters
Cannon Soldier
Cyber Jar
Amazoness Archer
Fiber Jar
Yata-Garasu
Toon Cannon Soldier
Magical Scientist
Dandylion
Grinder Golem
Cannon Soldier MK-2
Substitoad
Mind Master
Phoenixian Cluster Amaryllis
Fishborg Blaster
Level Eater
Djinn Releaser of Rituals
The Tyrant Neptune
Glow-Up Bulb
Wind-Up Hunter
Eclipse Wyvern
Redox, Dragon Ruler of Boulders
Tidal, Dragon Ruler of Waterfalls
Blaster, Dragon Ruler of Infernos
Performage Plushfire
Majespecter Unicorn – Kirin
Performapal Monkeyboard
Grandora-X the Dragon of Demolition
Blackwing – Gofu the Vague Shadow
Zoodiac Ratpier
Master Peace, the True Dracoslaying King
Fusion Monsters
Elder Entity Norden
Red-Eyes Dark Dragoon
Link Monsters
Summon Sorceress
Knightmare Mermaid
Knightmare Goblin
Topologic Gunblar Dragon
Guardragon Agarpain
Guardragon Elpy
Linkross
Synchro Monsters
Tempest Magician
Ancient Fairy Dragon
Ib the World Chalice Justiciar
Xyz Monsters
Lavalval Chain
Number 16: Shock Master
M-X-Saber Invoker
Outer Entity Azathot
Number 95: Galaxy-Eyes Dark Matter Dragon
Tellarknight Ptolemaeus
Number S0: Utopic ZEXAL 
Zoodiac Broadbull
Spells
Graceful Charity 
Pot of Greed
Change of Heart
Last Will 
Heavy Storm
Snatch Steal
Confiscation
Delinquent Duo
The Forceful Sentry
Giant Trunade
Painful Choice
Premature Burial
Card of Safe Return
Cold Wave
Mirage of Nightmare
Metamorphosis
Mass Driver
Butterfly Dagger – Elma
Dimension Fusion
Divine Sword – Phoenix Blade
Spellbook of Judgment
Soul Charge
Zoodiac Barrage
Set Rotation
Mystic Mine
Traps
Ultimate Offering
Time Seal
Royal Oppression
Last Turn
Trap Dustshoot
Self-Destruct Button
Sixth Sense
Return from the Different Dimension
Magical Explosion
Life Equalizer
Limited
Normal Monsters
Left Arm of the Forbidden One
Left Leg of the Forbidden One
Right Arm of the Forbidden One
Right Leg of the Forbidden One
Effect Monsters
Exodia the Forbidden One
Cyber Stein
Morphing Har
Night Assailant 
Armageddon Knight 
Genex Ally Birdman
Tempest, Dragon Ruler of Storms
Luster Pendulum, the Dracoslayer
Speedroid Terrortop
SPYRAL Quick-Fix
Astrograph Sorcerer
Chronograph Sorcerer 
Double Iris Magician
Predaplant Ophrys Scorpio
Supreme King Dragon Darkwurm
Altergeist Multifaker
Dinowrestler Pankratops
Orcust Harp Horror
Thunder Dragonhawk
Salamangreat Gazelle
Girsu, the Orcust Mekk-Knight
Fusion Monsters
Blaze Fenix, the Burning Bombardment Bird
ABC-Dragon Buster
Thunder Dragon Colossus
Link Monsters
Saryuja Skull Dread
Heavymetalfoes Electrumite
Cryston Halqifibrax
Sky Striker Ace – Kagari
Galatea, the Orcust Automaton
Predaplant Verte Anaconda
Synchro Monsters
Trishula, Dragon of the Ice Barrier
T.G. Hyper Librarian
PSY-Framelord Omega
Xyz Monsters
Wind-Up Carrier Zenmaity
Toadally Awesome
Zoodiac Drident
True King of All Calamities
Divine Arsenal AA-ZEUS – Sky Thunder
Spells 
Raigeki
Harpie's Feather Duster
Card Destruction
Monster Reborn
Foolish Burial
Reinforcement of the Army
Terraforming
Gold Sarcophagus
One for One
Gateway of the Six
Infernity Launcher
Divine Wind of Mist Valley 
One Day of Peace
Brilliant Fusion 
Dragonic Diagram 
Trickstar Light Stage
Sky Striker Mecha – Hornet Drones
Nadir Servant 
Traps
Imperial Order
Vanity's Emptiness
Trickstar Reincarnation
Metaverse
Red Reboot
Semi-Limited
Effect Monsters
Destiny HERO – Malicious 
Red-Eyes Darkness Metal Dragon
PSY-Framegear Gamma
Harmonizing Magician
Souleating Oviraptor
Thunder Dragonroar
Danger!? Jackalope? 
Spells
Scapegoat
Super Polymerization
The Beginning of the End
Emergency Teleport
Mask Change II
Magical Meltdown
Called by the Grave
Sky Striker Mobilize – Engage!
Sky Striker Mecha – Widow Anchor
Memories of Hope
Cursed Eldland
---
Konami has not confirmed the release date for Master Duel's next Forbidden and Limited card list update.
Doubling down on Matthews: TSM adds Ari and Whitemon to Dota 2 roster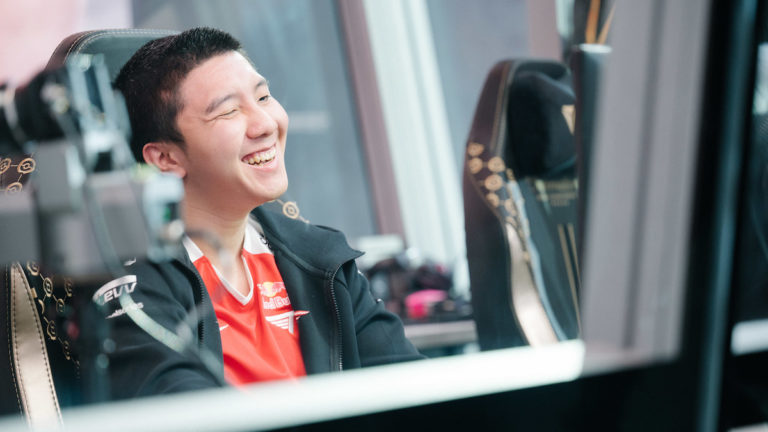 TSM's Dota 2 roster has been going through major changes after the team's disappointing run at The International 2022. Earlier in the roster shuffle season, TSM parted ways with Dubu, moved MoonMeander to the coach position, and the organization announced Matthew "Ari" Walker and Matthew "Whitemon" Filemon would take on their mantle.
In addition to Evil Geniuses moving to South America, TSM's latest roster move is one of the most intriguing in the North American Dota 2 region. Not only did the team bring in two talents from two different parts of the world, but the roster got dramatically younger in the process.
MoonMeander and Dubu are 30 and 29 years old, respectively, while Ari is 19 and Whitemon is 22. With MoonMeander moving to a coaching position, it looks like TSM decided to bring in young talent in the hopes of developing them in NA.
Despite his young age, Whitemon has been a part of strong rosters in SEA like Geek Fam and T1. Ari, on the other hand, was only beginning to participate in the Dota Pro Circuit, as he only previously played with Into The Breach. Ari's resume might look a little short in Dota for now, but his past speaks volumes.
Ari is a former Heroes of the Storm professional player who made the transition to Dota 2 in 2019 after HotS scrapped its esports scene. Only two years after making the switch, Ari reached 9,000 MMR and 11,000 MMR in 2022. His ability to learn rapidly and improve in an unmatched speed were recognized by other European talents, and Ari made it to the TI11 WEU qualifiers with Into The Breach, finishing fourth.
With TSM's roster getting even younger, it will be up to coach MoonMeander to shape the hot-blooded talent into the best versions of themselves. The current iteration of TSM features:
Enzo "Timado" O'Connor
Jonathan "Bryle" Guia
Jonáš "SabeRLight-" Volek
Matthew "Ari" Walker
Matthew "Whitemon" Filemon
OpTic Hitch Reveals $100k 'Warzone World Classic' Tournament
On Twitter, OpTic Hitch has revealed the Warzone World Classic tournament, a $100,000 event that will take place between the 6th and 7th of December. It's an event that will be backed by Team Summertime, the same team that was responsible for the Black Ops II throwback tournament that took place in October 2022. Reportedly, thirty-two countries will be represented at the Warzone World Classic, which in a way is an attempt to mirror the FIFA World Cup, which is currently live.
While OpTic Hitch was the one to break the news regarding this tournament, there's no sign that it's at all related to OpTic as an organisation. In November, just after the game dropped, OpTic Texas held the first-ever North American Warzone 2.0 tournament, which also boasted a prize pool worth $100,000. As fans are waiting for news regarding the 2023 World Series of Warzone tournament, events like these are pivotal to maintaining the game's esports scene.
The Warzone World Classic is a Global Event
Admittedly, not much is known about the Warzone World Classic, aside from the date, prize pool, and the number of competitors. However, information hasn't been provided clearing up whether those countries are being represented by individuals or by squads. Regardless, some of the best Call of Duty players in the world have already shown an interest in representing their country at the event.
On Twitter, the likes of Crimsix, Karma, Tommey, Nick Kershner, Apathy, and Slacked all voiced their desire to represent their home country at the Warzone World Classic. They're aiming to step into the ring without knowing fully what that ring looks like, but of course, that $100k prize pool would be tempting to any competitor.
The Warzone World Classic is being supported by BoomTV, a popular gaming and esports platform that facilitates tournaments, events, and custom competitions. Shortly after the announcement was made, BoomTV explained that the Warzone World Classic will receive both an English and Spanish commentary stream. That's a huge booster for the event, as even the Call of Duty League doesn't have an official Spanish-language broadcast.
Is The Future of Warzone 2.0 Bright?
As one of the leading battle royale games, Warzone 2.0 has already pulled in millions of users since launching in November. Despite there being many teething problems and issues with in-game stability, the launch of Warzone 2.0 was a relative success. Since then, for the most part, players have enjoyed exploring Al Mazrah and getting to grips with DMZ, the new game mode on the Warzone 2.0 platform.
There's plenty in store for 2023, and hopefully, things will improve quite soon. There's a lot of potential wrapped up in the platform, and it's about time there was some good press surrounding the Call of Duty franchise.
---
If you need to learn more about Warzone 2.0, you can check out our in-depth review of the platform.
Nothing is happening: Fortnite servers shut down ahead of Chapter 4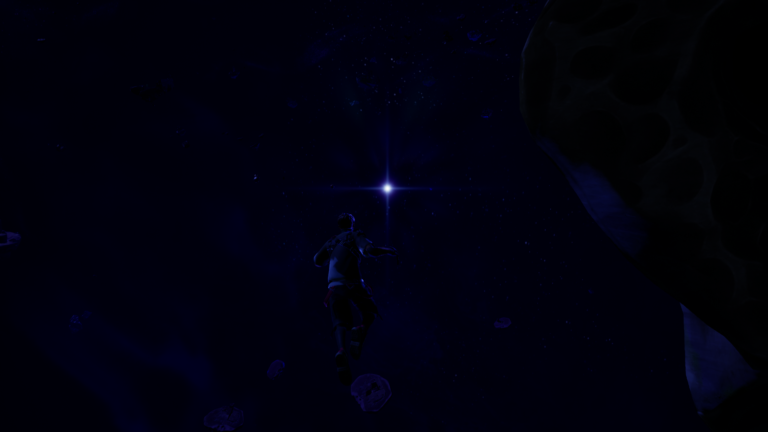 Fortnite surprised fans last month when Epic Games announced it would be ending Chapter Three after only being around for a year. This came as a surprise, as both Chapters One and Two took at least two years to reach their conclusion. What was even more exciting is that an event would be closing out the Chapter, with maintenance following immediately after.
Now that the event has ended and the island is being reforged, the servers have gone down and players are eagerly awaiting for them to return. With servers going down around 4pm CT it will likely at least be overnight before players are able to log back into the game. During the last event, Collision, the servers were down for about 12 hours after the event ended, but this could easily change.
Now that Epic Games has taken the servers offline, the developer is likely working to get the new map and features implemented into the game. While we aren't completely sure what to expect from this new season, many players are excited to see how the Island and the Loop will recover after the threat of the Chrome.
In the weeks leading up to the event, many theories about new features have been thrown around by some reputable leakers. Some of these features include HYPEX's previously leaked first-person perspective, which would definitely add a whole new and exciting way to experience Fortnite. While this info is still speculation, this would likely be as big of a change as the Zero Build mode released earlier this year.
As Epic Games gets the servers ready to go, leaks will likely come out and give players more information about what's available in Chapter Four of Fortnite.