Will ETFs Suffer From Lower US Industrial Output in December?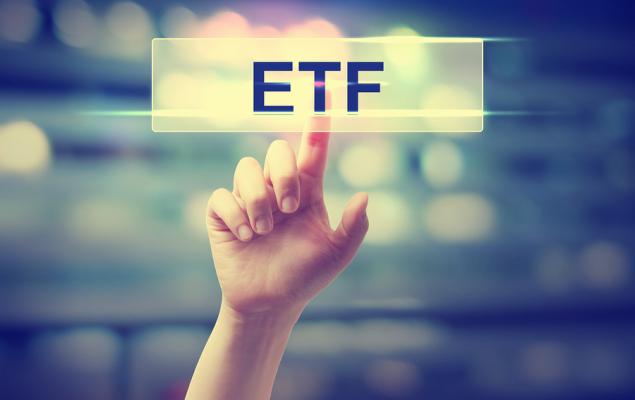 The latest data on U.S. industrial output appears to be disappointing as aggravating COVID-19 cases from the Omicron variant affect the recovering U.S. economy. Per the Fed's recently-released data, total industrial production decreased 0.1% in December. A 0.3% decline in manufacturing output was observed in December. Going on, there was a 1.5% fall in utility production. Meanwhile, mining production witnessed a 2% gain mainly due to strength in the oil and gas sector.
Considering the latest data release, investors can track ETFs like The Industrial Select Sector SPDR Fund (XLI), Vanguard Industrials ETF (VIS), Fidelity MSCI Industrials Index ETF (FIDU) and iShares U.S. Industrials ETF (IYJ), which might be affected by slowing industrial output.
Total industrial production increased 3.7% from the year-ago figure in December. According to the Fed's report, the durable and the nondurable manufacturing indexes declined by nearly 0.2%. Moreover, the index for other manufacturing (publishing and logging) slipped 0.8% in December.
Going on, capacity utilization for the industrial sector decreased 0.1% in December to 76.5%. The manufacturing capacity utilization for the industry, which is the measure for studying how efficiently firms are utilizing their resources, slipped 0.2% in December to 77%, per the Fed's report.
Present U.S. Economic Scenario
Wall Street has been volatile since the beginning of 2022 as 10-year Treasury yields rose. The Federal Reserve has also hinted at taking aggressive measures to manage rising inflation levels. It is expected to begin raising its benchmark interest rate in March. In fact, Goldman Sachs is expecting the Federal Reserve to increase interest rates four times this year, according to a CNBC article.
Certain other factors are clouding the U.S. investment market. Investors are waiting for the fourth-quarter earnings results and the outlook to be presented by corporate America for 2022.
High inflation levels continue to be a serious concern for Americans. Once again, the release of the latest inflation data reports demonstrates the metrics' touching of record-high levels. The December producer price index increased 9.7% year over year by the recently released reports, coming in at the highest level since 2010. Meanwhile, the metric was up 0.2% over the prior month, better than the Dow Jones estimate of 0.4%.
Per the latest Labor Department report, the Consumer Price Index (CPI) in December rose 7% year over year, on par with the Dow Jones estimate, per a CNBC article. The metric came in at the highest level since June 1982 and covers a basket of products, ranging from gasoline and health care to groceries and rents. It also increased 0.5% for the month, surpassing the 0.4% Dow Jones estimate. The soaring food, shelter and used vehicle prices might be primarily responsible for the higher inflation levels.
Excluding food and energy prices, the core CPI was up 0.6%, worse than the estimate of 0.5%. Annual core inflation also increased at a 5.5% pace compared to the 5.4% expectation and came in at the highest level since February 1991 (per a CNBC article).
The release of certain disappointing economic data releases is also raising concerns. For starters, the ISM Manufacturing PMI in the United States slid to 58.7 in December of 2021 from 61.1 in November, lagging market forecasts of 60. The reading highlighted the weakest growth in factory activity since January due to softness in new orders growth (60.4 vs. 61.5). Going on, the latest jobs report for December looks disappointing. The U.S. economy added 199,000 jobs in December 2021, lagging market estimates of 400,000. Non-farm employment increased by 18.8 million since April 2020 but is still down by 2.3% from its pre-pandemic level in February 2020.
Industrial ETFs in Focus
In the current scenario, we believe it is prudent to discuss ETFs that have relatively high exposure to industrial companies:
The Industrial Select Sector SPDR Fund XLI           
The Industrial Select Sector SPDR Fund seeks to provide investment results that, before expenses, match the performance of the Industrial Select Sector Index. The Industrial Select Sector SPDR Fund has AUM of $18.63 billion and its expense ratio is 0.12% (read: 4 Sector ETFs to Bet On in 2022).
Vanguard Industrials ETF VIS                   
Vanguard Industrials ETF offers exposure to the industrial sector and follows the MSCI US Investable Market Industrials 25/50 Index. Vanguard Industrials ETF manages an AUM of $5.20 billion and its expense ratio is 0.10%.
Fidelity MSCI Industrials Index ETF FIDU
The Fidelity MSCI Industrials Index ETF seeks to provide investment returns that match, before fees and expenses, the performance of the MSCI USA IMI Industrials Index. Fidelity MSCI Industrials Index ETF has AUM of $919.7 million and its expense ratio, 0.08%.
iShares U.S. Industrials ETF IYJ
The iShares U.S. Industrials ETF seeks to track the investment results of the Russell 1000 Industrials 40 Act 15/22.5 Daily Capped Index. iShares U.S. Industrials ETF has AUM of $1.73 billion and its expense ratio is 0.41%, as stated in the prospectus.
Infrastructure Stock Boom to Sweep America
A massive push to rebuild the crumbling U.S. infrastructure will soon be underway. It's bipartisan, urgent, and inevitable. Trillions will be spent. Fortunes will be made.
The only question is "Will you get into the right stocks early when their growth potential is greatest?"
Zacks has released a Special Report to help you do just that, and today it's free. Discover 7 special companies that look to gain the most from construction and repair to roads, bridges, and buildings, plus cargo hauling and energy transformation on an almost unimaginable scale.
Download FREE: How to Profit from Trillions on Spending for Infrastructure >>
Want the latest recommendations from Zacks Investment Research? Today, you can download 7 Best Stocks for the Next 30 Days. Click to get this free report
 
Vanguard Industrials ETF (VIS): ETF Research Reports
 
Industrial Select Sector SPDR ETF (XLI): ETF Research Reports
 
iShares U.S. Industrials ETF (IYJ): ETF Research Reports
 
Fidelity MSCI Industrials Index ETF (FIDU): ETF Research Reports
 
To read this article on Zacks.com click here.
 
Zacks Investment Research
This Top-Rated PDF Solution Is 66% Off Now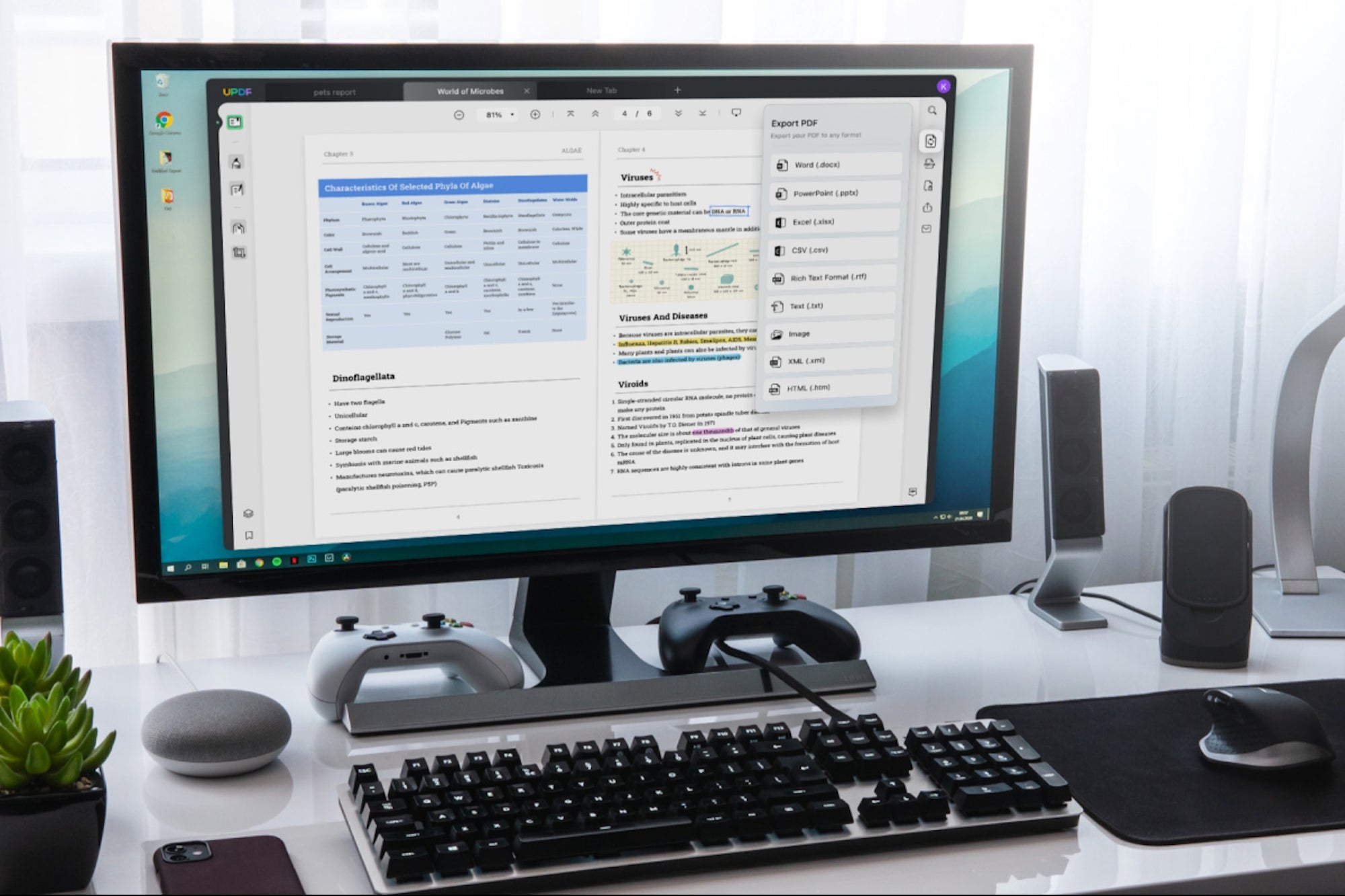 Opinions expressed by Entrepreneur contributors are their own.
Paper has made its way largely out of business, but that doesn't mean you don't still work with documents regularly. Instead, we're just working with them differently: with the dreaded PDF. These static files can be great if you're positive that a document is ready, but a serious nightmare when you have to make changes. When you're working with a lot of PDFs, you need a quality digital solution.
We've got a deal you'll like. For a limited time, you can get a lifetime subscription to UPDF Pro for 66% off.
UPDF Pro is one of the top-rated PDF solutions on the market. Geeky Gadget writes, "UPDF is a potent PDF editor and PDF converter designed to stay up with advanced technologies. It ensures that whichever features you use are up to date. UPDF not only converts PDF to Word but can perform many advanced editing." Fossbytes adds, "UPDF doesn't have a boring interface like other PDF software. The design is stunning and eye-catching. On top of it, it is convenient to use. You wouldn't be bothered with a complex design that is very time-consuming."
These are just the tip of the iceberg of positive reviews for this all-in-one PDF solution for individuals and businesses. With it, you can edit any PDF document across Windows, Mac, iOS, and Android devices, adding or deleting text, editing fonts and color, and much more. The tool allows you to add, crop, rotate, replace, extract or delete images, watermark documents, and password-protect them for elevated confidentiality. You can also easily annotate PDFs, highlight, underline, or strike out text, add shapes and notes, and much more. Finally, it's even easy to convert any PDF to Word, Excel, PowerPoint, and a ton of other file types in just a click.
Working with PDFs has never been easier than with a lifetime subscription to UPDF Pro. Grab it on sale for 66% off $149 at just $49.99, the best price you'll find online.
Prices subject to change.
Using data to boost event ROI
Events are essential to any marketing strategy. Because they have the power to bring people together, events offer a unique opportunity to engage and deeply connect with a target audience while enriching a sales pipeline for the business. 
During the pandemic, events went through a transformation. In addition to navigating drastic changes to how and where we met, event experience leaders employed new technologies to facilitate connections. In so doing, they learned more about improving event experiences for all attendees, speakers and sponsors. The most significant change to events: Technological advancements enable event organizers to act on data insights before, during and after an event to optimize outcomes.
As we enter a new era of events, it's more critical than ever to know how to capture the right data — and use it meaningfully. According to a recent survey of more than 200 event organizers, 85% plan to host at least three in-person events in 2023, with 35% planning to host at least 10. The opportunity is ripe to unleash the power of event data to maximize business impact. 
In-person events, reimagined with better data 
With event professionals producing in-person events again, they bring the lessons learned from more than two years of constant upheaval and technological transformation. Event experience leaders at all organizations are tackling the "event impact gap": The disparity between event organizers' aspirations to produce impactful experiences and their ability to execute those goals with available technology.
Event
Intelligent Security Summit
Learn the critical role of AI & ML in cybersecurity and industry specific case studies on December 8. Register for your free pass today.
While the role of event organizer has been evolving for many years, the pandemic quickly accelerated the change. In addition to planning and logistics expertise, event organizers now bring a host of other skills to the table: data analysis, marketing operations and digital production. But even with their enhanced skillsets, organizers continue to wrestle with outdated event software that keeps them from accessing and activating their data. That obstacle hinders organizers' ability to design and execute personalized experiences and truly connect with their audiences. 
Better data activation empowers marketers to personalize outreach and drive engagement at scale, incorporating events deeper into their demand generation strategies. This fosters attendee engagement, driving increased revenue and ROI. 
Leveraging data to accelerate pipeline
In-person events possess enormous data potential waiting to be unlocked. Events stand out as a prime opportunity to understand how your target audience behaves, where their interests lie and what engages them deeply. When you're onsite, you have an unparalleled window into the content, peers and exhibitors that appeal to your audience and how the audience is connecting to your brand. These insights inform both your future event strategy and your broader marketing strategy.
Use data to engage attendees
It's one thing to decide what data to collect and another to be strategic about what you'll do with the data. Event organizers' experience executing virtual events showed that having access to data is half the battle. The real value of your data lies in your ability to turn it into something actionable and use it to your advantage. How do you bring the behavioral and engagement data you collect into the extended marketing fold? You need technology that enables your teams to use your data instantly and easily to personalize post-event content and communications. 
With the knowledge of whom an attendee interacted with, the sessions they liked and the type of content they downloaded, you'll craft more effective outreach. This extends the value of your event for your attendees and your demand generation efforts. Rather than sending the same message to every attendee, with their name appended to the beginning of an email, you can use data to rouse your attendees' interests and keep them meaningfully engaged. 
Understanding how engagement translates to leads  
The same data you use to customize an attendee's event experience can enrich and accelerate your sales pipeline. By capturing insights into attendee activity — the polls attendees participated in, the sessions they checked into and the exhibitors they spent time with — you can use robust event experience technology to assign engagement scores to each attendee. From there, you can segment attendees by their levels of engagement and personalize your post-event follow-up.
In addition, equipping sales teams with the data needed to prioritize the most engaged leads lets them focus their time and efforts on maximizing conversion success. And because of the rich data you've collected about each attendee, sales teams can discern whether a correlation exists between an attendee's high engagement levels and their likelihood of becoming an opportunity, enabling better future strategies.
Using data-enabling technology to refine experiences
Data-enhanced experimentation isn't limited to your sales team. Events of all formats offer ample opportunities to experiment, iterate and improve experiences and business outcomes — before, during and after an event. 
Ensure you collect data corresponding with your event format. For instance, an in-person event with a virtual component requires data collection strategies for both audiences. Customize questions to speak to the distinct experiences of virtual and in-person attendees. And use event software that supports audience engagement measurement both on the floor and through the screen.
Maximize the value of behavioral data 
Use registrants' behavioral data to build personalized session tracks and networking opportunities. Collecting behavioral data at in-person events can feel daunting compared to virtual events, but it doesn't have to. Event experience leaders are leveraging new solutions like wearable technology to gain insights.
Today's wearable event technology has the power to offer attendees more personalized networking and session experiences while simultaneously giving organizers unmatched data capture. Your budget may not permit wristbands, high-tech badges and other wearables as must-haves for every event, but they function as a powerful data source. When attendees wear these devices, they automatically provide information to help you optimize future events. Depending on the technology you employ, you'll gain: 
Advanced analytics, such as dwell time.
Records of touchless contact exchanges.
Event gamification for attendees.
Lead collection for sponsors.
Integrated tracking and reminders for session check-ins.
The behavioral data you collect, combined with pre- and post-event surveys, deepens event insights and facilitates more personalized opportunities for attendees, speakers and sponsors. 
Experiment and follow the data 
Data empowers event experience leaders to test new ideas and follow where the data leads. 
Experimentation can apply to anything from registration forms and email marketing subject lines to in-session polling strategies and other event messaging. Start small, and choose three to five key metrics to test based on past event data. Once you put an experiment out into the world, evaluate the results. Then plan for your next experiment based on what you learned and pivot your event strategies as needed to keep refining your efforts. 
Data maturity powers advanced insights 
Actionable data not only enables better event experiences, it also empowers CMOs and marketing leaders to demonstrate the impact of events. Prioritizing a data maturity model ensures you can effectively communicate the value of your event experience program to all stakeholders, especially as organizations navigate economic uncertainty. Rather than evaluating data in a vacuum, a data maturity model connects each event touchpoint, providing insights that allow you to align event strategy against key success metrics.
Four steps comprise data maturity: 
Data capture: Accessing your data is the first tactic. Your organization needs the ability to gather data holistically, including granular information like session attendance and demographics. 
Data integration: Connecting the data you capture to your business systems enables you to take action in the future. 
Data utilization: Use the integrated data to offer the audience more valuable event experiences. Identify and curate precise data points to help achieve personalized experience goals, such as customized communications, to help increase conversion and attendance rates. 
Data translation: Take what you've learned from past events and act. Using actionable data insights from past events to inform decision-making results in a virtuous cycle, constantly renewing and improving event experiences.  
When you can access, integrate and activate your event data, your teams will maximize ROI by optimizing the attendee experience, driving lead generation and contributing to overall marketing goals in measurable ways.
Attendee expectations continue to evolve, and rather than trying to return to business as usual, event experience leaders must leverage data to direct and inform event decisions. There's never been a more exciting time to collect onsite and virtual data, experiment and iterate on data findings, personalize event experiences and take your sales pipeline to the next level. 
Alon Alroy is CMO and cofounder of Bizzabo.
The future of generative AI and its ethical implications 
Generative AI is revolutionizing how we experience the internet and the world around us. Global AI investment surged from $12.75 million in 2015 to $93.5 billion in 2021, and the market is projected to reach $422.37 billion by 2028.
While this outlook might make it sound as if generative AI is the "silver bullet" for pushing our global society forward, it comes with an important footnote: The ethical implications are not yet well-defined. This is a severe problem that can inhibit continued growth and expansion. 
What generative AI is getting right
Most generative AI use cases provide lower-cost and higher-value solutions. For example, generative adversarial networks (GANs) are particularly well-suited for furthering medical research and speeding up novel drug discovery. 
It's also becoming clear that generative AI is the future of text, image and code generation. Tools like GPT-3 and DALLE-2 are already seeing widespread use in AI text and image generation. They have become so good at these tasks that it's nearly impossible to distinguish human-made content from AI-generated content.
Event
Intelligent Security Summit
Learn the critical role of AI & ML in cybersecurity and industry specific case studies on December 8. Register for your free pass today.
The million-dollar question: What are the ethical implications of this technology?
Generative AI technology is advancing so rapidly that it's already outpacing our ability to imagine future risks. We must answer critical ethical questions on a global scale if we hope to stay ahead of the curve and see long-term, sustainable market growth. 
First, it's important to briefly discuss how foundation models like GPT-3, DALLE-2 and related tools work. They are deep learning tools that essentially try to "outdo" other models by creating more realistic images, text and speech. Then, labs like OpenAI and Midjourney train their AI on massive datasets from billions of users to make better, more sophisticated outputs.
There are numerous exciting, positive applications for these tools. But we would be remiss as a society not to recognize the possibility of exploitation and the legal gray areas this technology exposes.
For example, two significant questions are currently in debate: 
Should a program be able to attribute the results to itself, even though its output is derivative of many inputs?
While there is no universal standard for this, the situation has already come up in legal spheres. The U.S. Patent and Trademark Office and the European Patent Office have rejected patent applications filed by the "DABUS" AI developers (who are behind the Artificial Inventor Project) because the applications cited the AI as the inventor. Both patent offices ruled that non-human inventors are ineligible for legal recognition. However, South Africa and Australia have ruled that AI can be recognized as an inventor on patent applications. Additionally, New York-based artist Kris Kashtanova recently received the first U.S. copyright for creating a graphic novel with AI-generated artwork.
One side of the debate says that generative AI is essentially an instrument to be wielded by a human creator (like using Photoshop to create or modify an image). The other side says the rights should belong to the AI and possibly its developers. It's understandable that developers who create the most successful AI models would want the rights for content creation. But it's highly unlikely that this will succeed long-term.
It's also important to note that these AI models are reactive. That means the models can only "react" or produce outputs according to what they're given. Once again, that puts control into the hands of humans. Even the models that are left to refine themselves are still ultimately driven by the data that humans give them; therefore, the AI cannot really be an original creator. 
How do we manage the ethics of deepfakes, intellectual property and AI-generated works that mimic specific human creators?
People can easily find themselves the target of AI-generated fake videos, explicit content and propaganda. This raises concerns about privacy and consent. There is also a looming possibility that people will be out of work once AI can create content in their style with or without their permission. 
A final problem arises from the many instances where generative AI models consistently show biases based on the datasets they are trained on. This may complicate the ethical issues even further, because we must consider that the data used as training input is someone else's intellectual property, someone who may or may not consent to their data being used for that purpose.
Adequate laws have not yet been written to address these issues around AI outputs. Generally speaking, however, if it is ruled that AI is simply a tool, then it follows that the systems cannot be responsible for the work they create. After all, if Photoshop is used to create a fake pornographic image of someone without consent, we blame the creator and not the tool. 
If we take the view that AI is a tool, which seems most logical, then we cannot directly attribute ethics to the model. Instead, we have to look deeper at the claims made about the tool and the people who are using it. This is where the true ethical debate lies. 
For example, if AI can generate a believable thesis project for a student based on a few inputs, is it ethical for the student to pass it off as their own original work? If someone uses a person's likeness in a database to create a video (malicious or benign), does the person whose likeness has been used have any say over what's done with that creation?
These questions only scratch the surface of the possible ethical implications that we as a society must work out to continue advancing and refining generative AI. 
Despite the moral debates, generative AI has a bright, limitless future
Right now, the reuse of IT infrastructure is a growing trend fueling the generative AI market. This lowers the barriers to entry and encourages faster, more widespread technology adoption. Because of this trend, we can expect more indie developers to come out with exciting new programs and platforms, particularly when tools like GitHub Copilot and Builder.ai are available.
The field of machine learning is no longer exclusive. That means more industries than ever can gain a competitive advantage by using AI to create better, more optimized workflows, analytics processes and customer or employee support programs. 
In addition to these advancements, Gartner predicts that by 2025, at least 30% of all new drugs and discovered materials will come from generative AI models. 
Finally, there is no question that content like stock images, text and program coding will shift to being largely AI-generated. In this same vein, deceptive content will become harder to distinguish, so we can expect to see the development of new AI models to combat the dissemination of unethical or misleading content. 
Generative AI is still in its early stages. There will be growing pains as the global community decides how to manage the ethical implications of the technology's capabilities. However, with so much positive potential, there is no doubt that it will continue to revolutionize how we use the internet.
Andrew Gershfeld is partner of Flint Capital.
Grigory Sapunov is CTO of Inten.to.