While Parents Say Kids Are Doing OK in School, Teachers Not So Convinced — THE Journal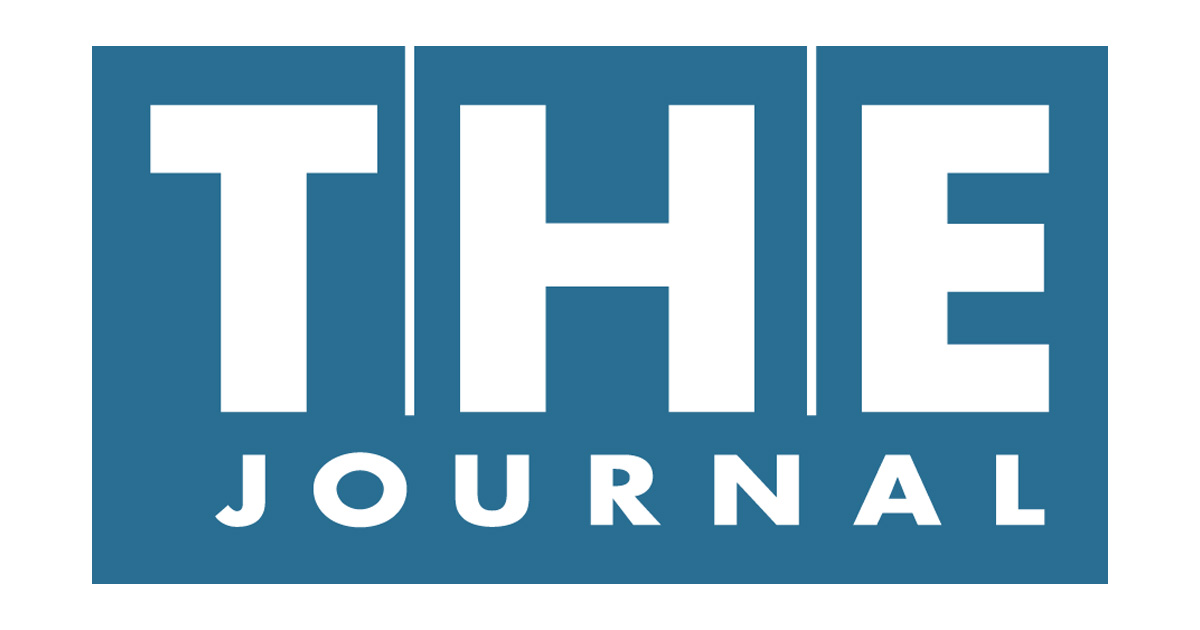 Research
While Parents Say Kids Are Doing OK in School, Teachers Not So Convinced
By Dian Schaffhauser
01/18/22
As parents and
schools do battle over masking
practices, in-class discussions on racial
inequity and the appropriate time and place for remote
schooling, a new report suggested that parent
involvement in education is definitely here to stay. In a fall 2021
survey, 93% parents said they would be "as or more involved in
their children's education." That included getting a better
understanding of what was expected of their child (86%) and where
their child was academically (85%). For their parts, teachers and
principals reported that they would spend the same or more energy
addressing family engagement this year, 86% and 84%, respectively.
The survey, "Parents
2021: Going Beyond the Headlines," was run by
Learning
Heroes, an education nonprofit focused
on helping parents support their child's success in school. This is
the sixth year in which the survey has been done. Conducted by Edge
Research
for Learning Heroes, the survey ran a nationwide sampling in
September 2021 of 1,481 parents and guardians with children in grades
K-12 in public school. There were parallel surveys given to 305
teachers and 304 principals over the same period.
The results
suggested that parents have an inflated sense of just how well their
students are doing in school compared to what educators think. Four
in five respondents were "extremely or very confident" that
their kids would be "well prepared" for college after high
school. Among White parents, that confidence had grown from 62% in
2019 to 80% by September 2021; for Black parents it had grown from
72% to 80%; and for Hispanic parents it rose from 73% to 77%. Yet
just half of teachers said most or all students at their schools
would be ready for college-level work once they graduated.
In a similar gap,
while 87% of parents said they were confident they had a "clear
understanding" of how well their students were doing
academically, only 69% of teachers said they thought "most or
all" of their students' parents had a clear understanding. Most
parents pegged their children at or above grade level, 92% for math
and 92% for reading; yet 44% of teachers reported that they expected
most students to show up prepared for grade-level work.
One area where there
was overall consensus among parents and teachers was in what they
considered most important when thinking about the school year. The
top three choices — while ranked differently — included the same
three priorities:
Safety and
security of students and staff (mentioned by 20% of parents and 18%
of teachers);

Making academic
progress (17% and 16%); and

Addressing
students' mental health and emotional well-being (11% and 12%).
In an examination of
who was most responsible for a child's success in school, parents
primarily put it on their students (55%) and themselves (33%),
whereas teachers tended to take on the bulk of responsibility (43%)
with another large share pinned on the principal (37%). Principals
targeted the teacher primarily (43%), followed by themselves (37%).
According to the
parents, their number one priority for school communications should
be gaining a "clear picture" of how their child is doing
academically, cited by 55% of respondents. Second, they wanted their
schools to be "direct and truthful" about how their
children were performing (54%). And third, they wanted teachers and
staff to follow through on requests and questions (48%). Teachers
said their main priority in communications was to build trust with
the families of their students (49%) and to be "authentic"
when communicating with families (49%). Only then did teachers
prioritize making sure families had a clear view of how their
children were doing in class (46%).
More than two-thirds
of parents (68%) said they worried most about having politicians
rather than educators making decisions about what's learned in the
classroom. (Forty percent said they worried "a lot" about
that.) That was a higher percentage than the share of parents
concerned about their children's happiness and emotional well-being
(65%), somebody in the family getting COVID-19 (60%), having their
students experience stress or anxiety (63%), being able to finance
college (56%), having their kids be bullied (54%) or being able to
pay bills (50%).
Whereas teachers
were most concerned about students getting COVID (38%), principals
said they worried most about personally contracting COVID at school
(45%).
"With parents
and educators reporting deeper involvement with one another, shared
priorities and common goals, the time is now to break down barriers
that lead to inequities and support districts as they ground their
family engagement strategies in what parents, teachers and principals
prioritize — trust and meaningful two-way communication between
schools and families," said Bibb Hubbard, founder and president
of Learning Heroes in a statement.
More complete
results are available in the survey, openly available on
the Learning Heroes website.
ENA by Zayo Launches New Consulting Services, Managed IT Infrastructure Solutions for K-12 Schools — THE Journal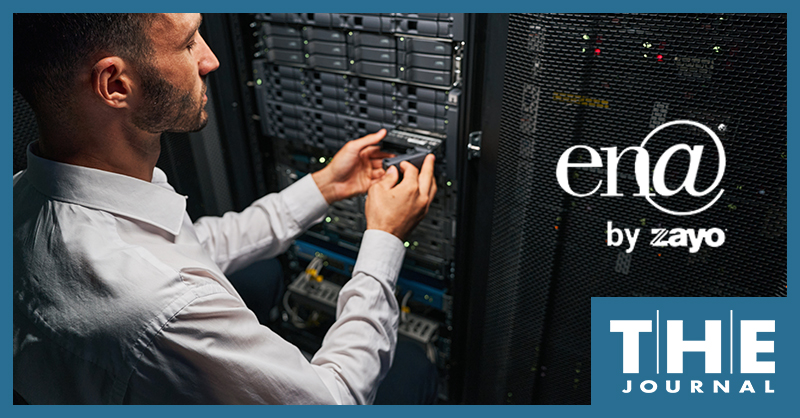 Technology Outsourcing
ENA by Zayo Launches New Consulting Services, Managed IT Infrastructure Solutions for K-12 Schools
By Kristal Kuykendall
12/08/22
ENA by Zayo, a technology infrastructure provider previously known as as Education Networks of America until Zayo acquired it earlier this year, has launched a new suite of vendor-neutral IT consulting services for K–12 schools dubbed ENA Ally.
The new solutions enable schools to outsource some or all of the expertise needed for IT infrastructure upgrades and cybersecurity improvements, avoiding the need to hire a full-time IT staff amid a tight labor market, the company said. Among the new solutions: all-inclusive and à la carte Wi-Fi/WLAN services with flexible management and hardware options, as well as the ENA Ally team's expertise to design and build private LTE networks customized to fit individual school districts' unique needs.
"Zayo's unique hardware-neutral service approach gives K–12 school districts access to ENA by Zayo's team of dedicated, experienced engineers who solve IT workforce and cybersecurity challenges, regardless of the school's infrastructure," Zayo said in a news release.
About 19,000 K–12 schools nationwide use ENA by Zayo technology solutions, which include managed connectivity, communications, cloud technology, and cybersecurity services, Zayo said; any public school participating in the federal E-rate program is eligible.
"With ENA Ally, schools can leverage nationally recognized engineers to address workforce shortages, enable them to secure their digital learning environments and bridge the digital divides that exist both on and off their campuses," said Michael McKerley, president of ENA by Zayo.
ENA Ally services aim to address the numerous IT challenges that public schools face, including IT workforce shortages and the ever-growing risk of cyber attacks.
"ENA Ally technology services, i.e., customized consulting and implementation, support K–12 school districts as they face workforce shortages and hiring challenges, specifically the cost of hiring new employees with the necessary technical expertise in areas of the country where it's hard to recruit and keep new talent," the company said. "School districts can leverage ENA by Zayo's expertise to engineer secure digital learning and operational environments, as well as receive ongoing network security management to address cybersecurity challenges.
A recent example of a project completed for Hillsborough County Public Schools in Tampa, Florida, was cited in the company's announcement; the district contracted ENA by Zayo to upgrade its infrastructure in a short timeframe.
"At Hillsborough County Public Schools, we are committed to building future-ready digital learning environments that support our students and staff," said the district's Chief Technology Officer Thomas Weeks. "We commissioned ENA by Zayo to implement a cost-effective solution to upgrade our aged switching and wireless infrastructure at our district's administrative sites. The resulting solution provides the district with the overall benefits of increased productivity, reduced costs, and greater speed and reliability for accessing our data."
This new ENA Ally portfolio follows the closing of Zayo's acquisition of ENA in June 2022.
Learn more at ENA.com.
ReadSpeaker Adds Text-to-Speech Offerings to Total 245 Languages and 68 Dialects — THE Journal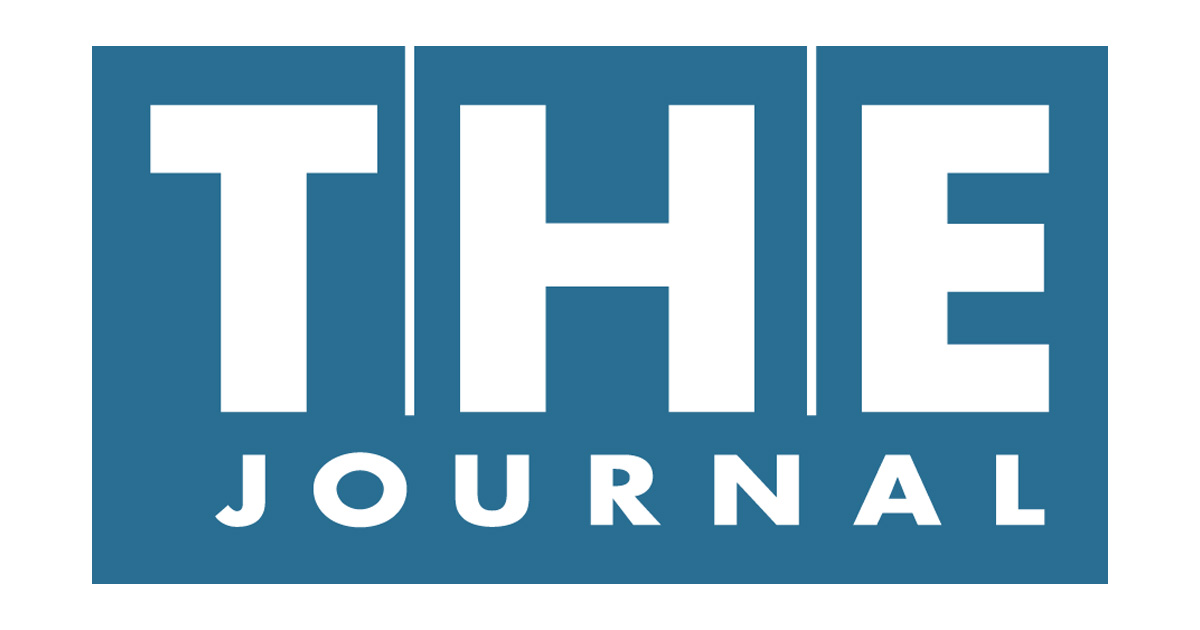 TTS
ReadSpeaker Adds Text-to-Speech Offerings to Total 245 Languages and 68 Dialects
By Kate Lucariello
12/08/22
ReadSpeaker,
an integrated text-to-speech (TTS) provider, has announced its audio
library now features 245 languages and 68 dialects, including some
considered threatened and endangered, with new ones continually being
developed by on-staff linguists and language experts. The audio
library is available to both K–12 and higher education.
Digital
voices can be created with less data and greater fidelity, using AI
and DNN technology, the company said. Students can use ReadSpeaker's
assistive technology on smartphones, tablets, computers and other
devices to hear content read in any available language. ReadSpeaker
can read online documents, web content, forms, and other formats,
using the speechCloud API. It will also work with the open source
communication application platform Asterisk to add TTS capabilities
to PBX/IVR systems. Audio files in any available language can be
created as well by entering text manually to give teachers more
flexibility in lesson preparation. Options
available are explained on the speechMaker page.
Some
of the threatened and endangered languages included in ReadSpeaker's
library are Welsh, Basque, and Frisian, all classified as vulnerable
languages by UNESCO. Visit
this page to read the most recent version of UNESCO's "Atlas of
the World's Languages in Danger." Making such
languages and dialects accessible in a familiar format for students
as part of their learning and school assignments is an added benefit
in helping to preserve and nurture cultural identity, ReadSpeaker
said.
Visit
this page to learn more about ReadSpeaker's platforms, servers, and
applications.
Reading Horizons Launches Free Online Community for Educators — THE Journal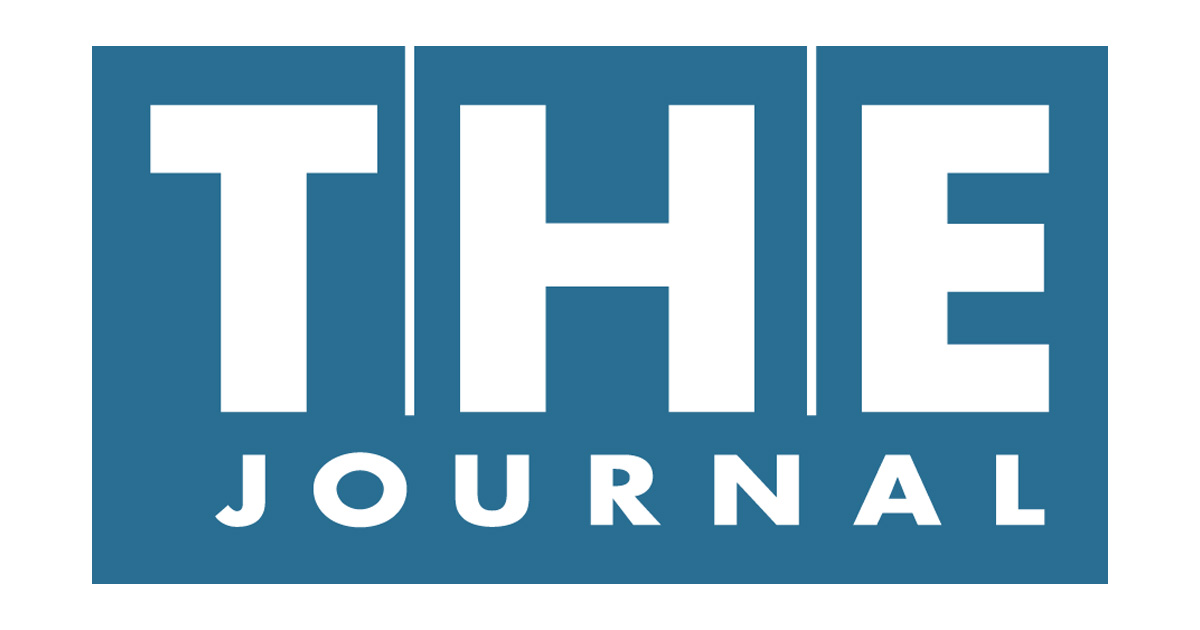 PD
Reading Horizons Launches Free Online Community for Educators
By Kate Lucariello
12/08/22
Reading
Horizons, a company whose goal is to help educators
eradicate illiteracy, has launched a free online community called the
Science
of Reading Collective. The community seeks to support
teachers with any years of experience or grade level by offering free
access to all, whether or not they purchase the company's
materials.
The
online collective offers several free resources, including:
Bite-sized practical lessons and professional learning events;
Monthly Q&A sessions with experts in the science of reading; and
An always-open forum for discussion with peers.
Reading
Horizons hosted a webinar last month that featured a tour of free
resources, online communities, and experts to help educators become
familiar with the collective. To
watch the webinar, go to the recording's page.
To
sign up to join the online community, go here.
Reading
Horizons has offered its simplified, science- and evidence-based
method of teaching strategies to partner with over 50,000 educators
to help students learn to read, despite challenges. For
more information about Readings Horizons, visit the home page.