Western Europe 2022 DPC Winter Tour Regional League: Schedule, standings, and results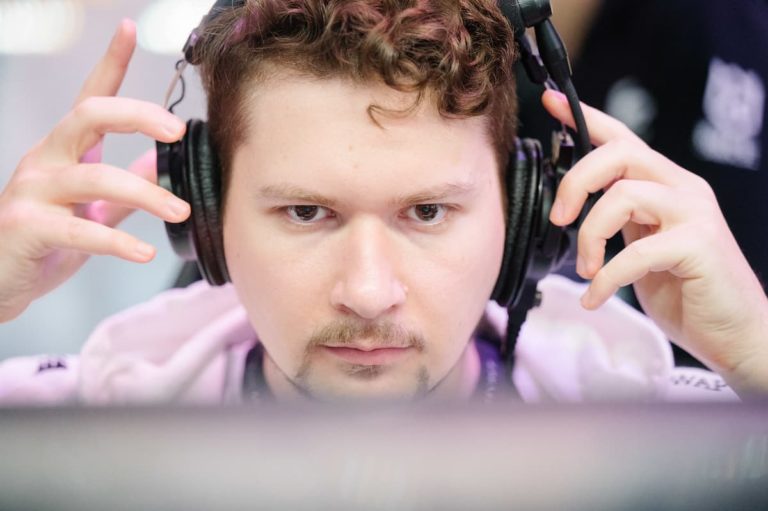 Last season marked the first time since 2017 that a Dota Pro Circuit season ended with a region other than Western Europe lifting the Aegis of Champions, with Team Liquid and OG standing atop the Dota 2 mountain for three consecutive years. 
Now, the region looks completely different, with four of the top six teams replacing at least two players after The International 10 in hopes of shaking things up and reclaiming the Aegis once more. 
Prize pool and format
Running from now until Jan. 22, the 2022 DPC's Winter Tour will see 16 teams competing across two different divisions for a spot at the corresponding Major or fighting to gain positioning for the next Tour, whether that be by maintaining their position in the upper division, earning a promotion from the lower division, or avoiding relegation. 
Europe is one of two regions, alongside China, that will receive four spots at the Winter Major, including two wild card slots. Teams will also be playing a much longer game this year because the DPC points, which are required to earn a direct invite to TI, have been rescaled. 
Instead of every regional league and Major amounting to the same number of DPC points, the Tours will give out more points as the season goes along. For example, the Winter Tour's regional league will give out 300 DPC points for first place, compared to 500 points for the same placement in the third and final Tour. 
Some things have remained the same, as every region will have a total prize pool of $280,000 per Tour, and the teams that underperform will be relegated out of the regional leagues. As of now, the bottom two teams from the upper division will be sent to the lower division, the top two teams from the lower division will be promoted to the upper division, and the bottom two teams from the lower division will be replaced in the next Tour by two teams from an open qualifier. 
Teams to watch out for
Alliance, Team Liquid, and Team Secret all kept a strong core of players together while adding talent from outside their organization to try and redefine their styles and bring something new into the 2022 DPC. 
Specifically for Secret, this move was a little strange considering they had their best finish ever at a TI and an incredible run with their previous roster. Adding SumaiL and iceiceice gives Puppey and his team a lot to work with, but now they have to contend with zai and MATUMBAMAN giving Liquid a similar lift. 
OG are probably the most interesting team to watch, having replaced its entire roster with a mix of upcoming talent from around Europe that is being led by Misha and Taiga. Their team should still be a force in the upper division, but they are by far the biggest question mark among the top teams, especially since the likes of Nigma Galaxy and Tundra Esports also kept their rosters together. 
As the new season begins, here are all of the standings, scores, and results for the Western Europe 2022 DPC Winter Tour Regional League, which will run from Nov. 30 to Jan. 22. You can view a full schedule here.
Standings
Upper division
| | | | | | | |
| --- | --- | --- | --- | --- | --- | --- |
| Rank | Team name | Series | Games | DPC Points | Seed | Prize |
| 1 | Team Liquid | 6-1 | 13-6 | 300 | Major Playoffs | $30,000 |
| 2 | Team Tickles | 5-2 | 11-5 | 180 | Major Group Stage | $28,000 |
| 3 | Tundra Esports | 4-3 | 9-6 | 120 | Major Wildcard Stage | $27,000 |
| 4 | OG | 4-3 | 10-7 | 60 | Major Wildcard Stage | $26,000 |
| 5 | Team Secret | 4-3 | 9-7 | 30 | | $25,000 |
| 6 | Nigma Galaxy | 4-3 | 8-9 | N/A | | $24,000 |
| 7 | Alliance | 1-6 | 3-12 | N/A | Demoted to lower division | $23,000 |
| 8 | Coolguys | 0-7 | 1-14 | N/A | Demoted to lower division | $22,000 |
Lower division
| | | | | | | |
| --- | --- | --- | --- | --- | --- | --- |
| Rank | Team name | Series | Games | DPC Points | Seed | Prize |
| 1 | Entity | 6-1 | 13-3 | N/A | Promoted to upper division | $17,000 |
| 2 | Brame | 6-1 | 13-5 | N/A | Promoted to upper division | $16,000 |
| 3 | Chicken Fighters | 6-1 | 13-4 | N/A | | $15,000 |
| 4 | CHILLAX | 3-4 | 7-9 | N/A | | $11,000 |
| 5 | Team Bald Reborn | 3-4 | 7-10 | N/A | | $9,000 |
| 6 | Into The Breach | 2-5 | 7-10 | N/A | | $7,000  |
| 7 | Ghost Frogs | 2-5 | 7-10 | N/A | Relegated | N/A |
| DQ | No Bounty Hunter | 0-7 | 0-14 | N/A | Relegated | N/A |
No Bounty Hunter was removed from Division II due to exceeding the allowed number of forfeits during the season.
PS Plus Games For December Announced
The PlayStation Plus (PS Plus) games for December 2022 have been announced, and it's a nice mix of offerings that include action and role-playing games. Mass Effect: Legendary, Biomutant, and Divine Knockout: Founder's edition.
The Mass Effect titles are some of the most beloved in video history, Biomutant is a great RPG alternative set in a post-apocalyptic world, and Divine Knockout is an entirely new title that's being launched through the PS Plus service.
1. Mass Effect: Legendary
The original Mass Effect trilogy is considered one of the greatest trilogies in the seventh generation of video games, and the Mass Effect: Legendary edition repackages all of them in one title.
This role-playing game (RPG) follows the sci-fi adventures of Commander Shepard and his band of misfits on immersive intergalactic missions. The games are still widely loved, and they've never looked better than in the Mass Effect: Legendary version.
The narrative revolves around a distant future where planets and civilizations have been colonized using an ancient technology. There's also a sense of mystery that governs the title with this ancient civilization looking to make a return. Most of the sci-fi tropes that have come to define the genre are included here, and this is enhanced by memorable characters, action-packed missions, and some devastating consequences.
To most video game enthusiasts, Mass Effect remains Bioware's greatest accomplishment and a high-point for epic sci-fi video games. Over 100 hours can be spent learning about this fictional world, and the side missions are also considered some of the best video games have ever offered. The game will only be available to PlayStation 4 users.
2. Biomutant

Biomutant is another RPG title. This game is set in an open post-apocalyptic world, and follows a kung-fu centric world from the perspective of a mammalian warrior. The archetypal 'Tree of Life' observed in many mythologies and religions is the source from which the world and narrative are constructed. Like the Mass Effect series, players can design their own character.
The game is known for its fascinating combat system, which includes melee and long-range shooting attacks. Another interesting aspect of this game is the weapon-building system, and the range of abilities offered to the player.
There are lots of interesting side-quests, and like Mass Effect, the game has a karma system – the story will develop according to the previous actions undertaken by the player. If Mass Effect feels a bit too familiar, Biomutant is a great quirky alternative. The game will be available on PlayStation 4 and 5 consoles.
3. Divine Knockout
Divine Knockout is a PS Plus launch title, and offers something entirely unique. Divine Knockout works as a third-person side scroller, platformer, and fighter game. Players can put themselves into the shoes of mythological figures like Thor, Susano, King Arthur, and Hercules to jump, smash, and dash their way to glory.
Fans of mythology will have a feast with this – it's not often that fans of mythology get to see all their favorite figures from these timeless stories interact with one another. The god-like figures have adorable designs, which adds to its appeal. The game also serves as a great way for kids to get into mythology.
The game is full of color, and has great replay value. Players can play 1v1, 2v2, or multiplayer mode. This game will suit players of all ages, and has the makings of a cult classic. This game is also available on the PlayStation 4 and 5 consoles.
PS Plus Titles From The Previous Month Will Be Available Till December 5
The December selection will be made available to PS Plus subscribers from December 6 to January 2. Users looking to download the PS Plus games for November can do the same until December 5, after which the games will be unavailable.
CDL announces broadcast information, and YouTube is conspicuously missing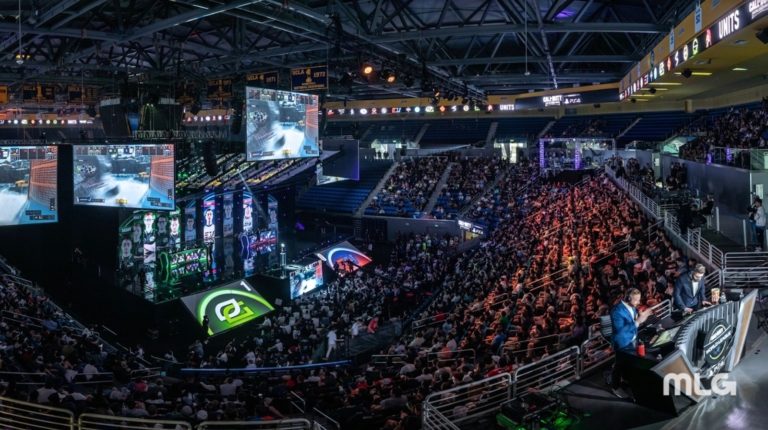 No longer will you watch Call of Duty League on YouTube. You'll have to find it elsewhere, as the streaming platform isn't listed among the accessible websites for the upcoming 2023 season.
The CDL starts on Dec. 2, with Boston Breach against Atlanta FaZe, but fans won't have the luxury of instantly clicking onto YouTube to get their CoD fix for the evening. Call of Duty posted a Tweet regarding the commencement of the league; however, fans noticed a key streaming player missing from the accessible streams.
For this season of the CDL, fans can head to either Twitch or the Call of Duty website to watch all the CoD they could dream of. 
The tweet said "The season starts tomorrow, here's where to watch," leaving its usual streaming service of the last few years out of the mix. Interestingly, no broadcast rights have been announced for the CDL this year as of yet.
YouTube's partnership with Activision Blizzard to broadcast the company's two major esports leagues came to an end after their three-year deal finished earlier this year. The deal commenced in 2020 with the beginning of the Overwatch League's third season, leaving years of Call of Duty on YouTube alongside it for the next couple of years.
The league's deal with YouTube was worth $160 million, but there's now concern over Twitch and YouTube's willingness to place money in a title with "less-than-stellar viewership statistics."
Either way, the CDL will be available to stream on Twitch as soon as it commences, so gear up and prepare for the season ahead.
US Army planned on targeting Twitch viewers for recruitment through Call of Duty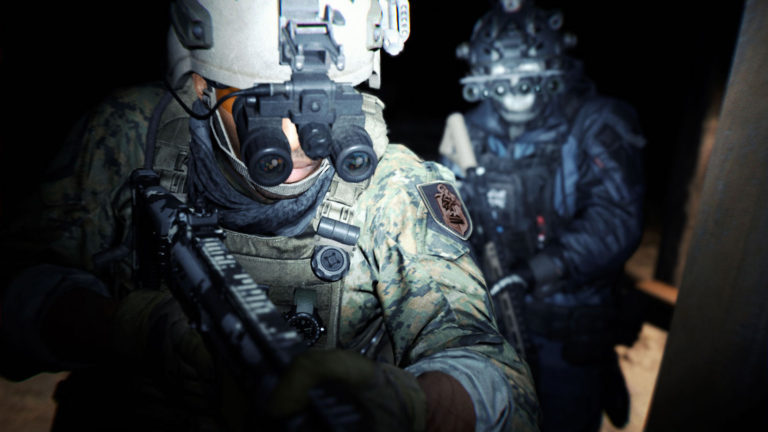 The U.S. Army uses billions of dollars to bolster its already massive military, also spending on advertising and sponsorship in gaming in the effort to bring more soldiers into the fold. Sponsoring events like ESL's CS:GO tournaments doesn't seem to be the last step for the U.S. military in the gaming sphere, however, as streamers were the next choice for the front line of the army's advertising. 
According to Vice, "internal Army documents" shared by Motherboard disclose that the U.S. military planned on sponsoring Call of Duty events, but after recent sexual harassment allegations within Activision, they decided against the sponsorships.
The documents shared the military's target audience, with a primary "focus on the growth target of females, Black & Hispanics" and people aged 18 to 24.
$3.8 million was spread across several different organizations, with WWE, Twitch, the Call of Duty League, and the Paramount Plus Halo television series acquiring large portions of the funds provided.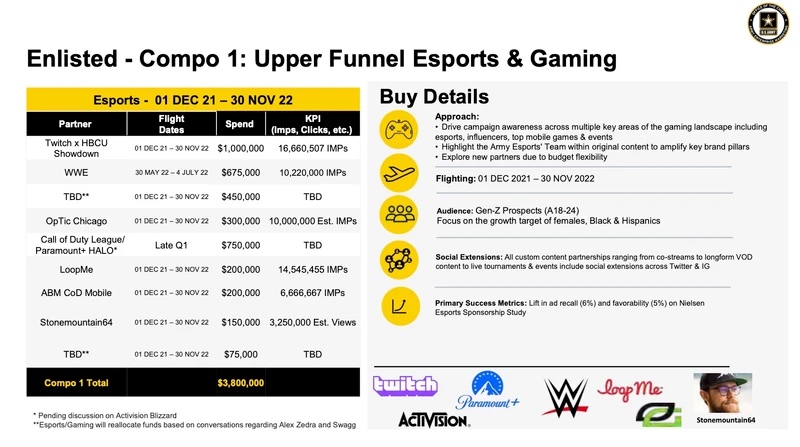 IGN was at the upper end of the allocated funds, with $600,000 being dedicated to the gaming news publication. 
OpTic Chicago and Texas were also on the list of names associated with the funding. A total of $600,000 was allocated from Dec. 1, 2021, to Nov. 30, 2022 for Chicago, and from February to late September 2022 for Texas.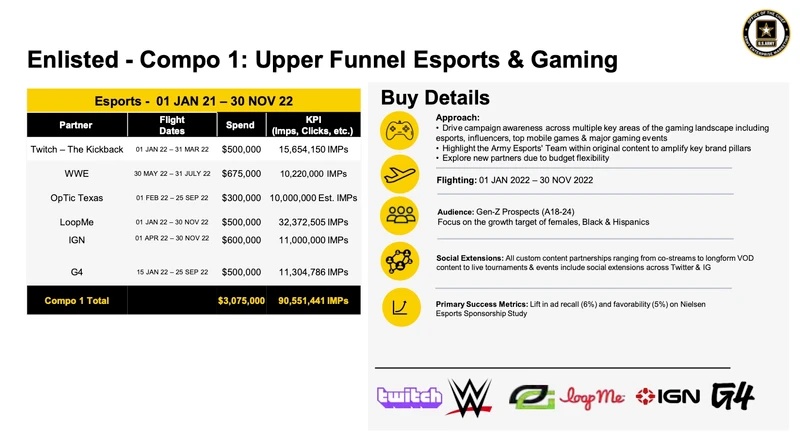 Stonemountain64, a Warzone 2 streamer with 2.32 million subscribers on YouTube, was allocated $150,000. Other streamers like Swagg and Alex Zedra were also mentioned in the documents. Next to Zedra and Swagg's names was an asterisk, highlighting that their allocated funds were "based on conversations" with the streamers. 
While this amount of funding seems like a large sum of money, it's merely a $3 million drop in the $773 billion U.S. defense budget for 2022.