Top 5 edtech trends to watch for in 2022
Online education witnessed an exponential growth in 2020 and 2021. From anganwadis to advanced research centres, institutions at every level started exploring the possibilities of digital technologies for uninterrupted education.
Online education also helped these institutions to reach out to a large population with considerably less effort. The online mode of education has gained trust and popularity, and hybrid learning is now being practised in regular classroom mode.
The disruption caused by the pandemic in the last two years has immensely contributed to the expansion of education technology. The edtech (education technology) market in India was $2.8 billion by end of 2020 and is forecasted to grow 3.7 times to $10.4 billion by 2025.
As per an RBSA Advisors study, the market may reach $30 billion by 2030. The sector has also seen nearly Rs 30,000 crore fresh funding from domestic and international investors that helped over 6,500 ed tech startups.
In 2022, online education will enter a new stage in which a host of new trends will emerge to help expand and maximise possibilities. Innovation, expansion, and consolidation are the broad areas that will impact online education.
The five major trends to watch out for in the coming year are listed below.
1. Expansion to new segments
Though online mode of education has already reached both urban and rural areas, it encounters some hurdles in interior parts of India. The growth of internet users and increased adoption of digital technologies will drive the rapid expansion of online education to Tier III and Tier IV cities, towns, and even remote villages.
Apart from rural population, penetration to a broad segment of the population is also on the line. People in unorganised sectors such as daily wage manual workers, migrant workers, delivery staff, drivers, etc. need a formal certificate or degree to boost their opportunities, lower-grade staff in the public sector want promotions, and defence personnel need to secure a second career after concluding their service.
Online education will be a boon for these categories as it allows them to pursue a formal, higher education without disrupting their regular work or relocating to education-centric cities.
2. Focus on outcome & learner-centric approach
In the first round of expansion, online education focused on platforms and delivery. Today, the focus is on content and outcomes. Since online learners access the programmes at an individual level from a time and place of their convenience, it is necessary to reorient the online education approach to a more personal level. The new changes are towards improving learner-centric personalisation and outcome-oriented deliveries.
Artificial intelligence and machine learning will be deployed to create a personalised learning experience. It will help learners with different cognitive levels and from various backgrounds effectively pursue programmes relevant to their growth.
Going forward, online education will be able to suggest and emphasise the skills and employability of the learners, and the curriculum and syllabus will be revamped to cater to industry demands.
3. Blockchain
The application of blockchain is an upcoming trend in education technology space. It provides a decentralised, secure, and transparent education ecosystem. Using blockchain, edtech platforms can connect learners, professionals, and faculty to relevant courses and resources.
With smart contract capabilities, courses and lessons can be programmed, automatically delivered when certain conditions are met, and progress measured in real-time. Blockchain also helps institutions secure various documents and records including admission, attendance, payment records, and marks and grades.
Students can secure their degrees and certificates without safety concerns, access and get them verified whenever required. The cost of education will come down with the advent of blockchain as it eliminates many manual tasks. 
4. Gamification and on-demand examination 
Making learning a fun experience is a key feature of gamification in education. Categorising the lessons in short tasks or levels, offering badges, grades and ranks based on performance, and publishing leader boards are some of the gamification techniques used in online education.
Students, teachers, and parents can find out the progress of individual learners in real-time and plan future learning methods accordingly. It also helps continuous assessments along with the learning progress. Examinations will also witness some changes.
The learner-centric online education will enable students to request and schedule examinations whenever they're ready for the test. On-demand exams will have more takers in the coming year.
5. Integration of VR, AR, XR in daily learning 
Keeping a learner's attention and concentration on a subject is a major challenge in the online mode of education. 2022 will see more innovations to enhance interactive learning by integrating new technologies like virtual reality (VR), augmented reality (AR), and extended reality (XR) that will enable students to observe and experience the concepts in a near-real environment.
Apart from ensuring interactive learning, these technologies will help build virtual laboratories for science and technology students, which will lead to offering more practical subjects online.
Online education is all set to register another leg of expansion by adopting innovative technologies and developing new approaches. 2022 is crucial for online education and the edtech sector as the year will witness the consolidation of the industry with more innovations.
We will see a steady growth of online education in terms of new programmes, pedagogies, and increased student enrolments and engagement.
(Disclaimer: The views and opinions expressed in this article are those of the author and do not necessarily reflect the views of YourStory.)
Identity in the metaverse: Creating a global identity system
With the advent of the metaverse, the need for a global identity system has become apparent. There are many different ways to create an identity in the metaverse, but no single system is universally accepted. 
The challenge is usually two-fold: first, how to create an identity that is accepted by all the different platforms and services in the metaverse, and second, how to keep track of all the different identities a person may have.
There are many proposed solutions to these challenges, but no clear consensus has emerged. Some believe that a single, global identity system is the only way to ensure interoperability between different platforms and services. Others believe that multiple identities are necessary to allow people to maintain their privacy and security.
The debate is ongoing, but it is clear that the need for a global identity system is becoming more urgent as the metaverse continues to grow.
Event
Intelligent Security Summit
Learn the critical role of AI & ML in cybersecurity and industry specific case studies on December 8. Register for your free pass today.
In this article, we will explore the various options for creating a global identity system in the metaverse. We will discuss the pros and cons of each option, and try to identify the best solution for the future.
Option 1: A single global identity
The simplest solution to the problem of identity in the metaverse is to create a single, global identity system. This would be a centralized system that would be responsible for managing all identities in the metaverse. 
The advantages of this approach are obvious: It would be much easier to keep track of identities, and there would be no need to worry about different platforms and services accepting different identities. In addition, a centralized identity system would allow for better security and privacy controls, as well as the ability to track identity theft and fraud.
However, this approach also has several disadvantages. First, it would be very difficult to create a global identity system that is accepted by everyone. Also, a centralized system would be vulnerable to attack and could be used to track people's movements and activities. Third, it would be difficult to protect the privacy of users in a centralized system.
Option 2: Multiple identities
Another solution to the problem of identity in the metaverse is to allow each person to have multiple identities. This would mean that each person could have one or more identities that they use for different purposes. 
One of the main advantages of this approach is that it would allow people to maintain their privacy and security. Each person could choose which identity to use for each situation, and they would not have to worry about their entire identity being exposed. In addition, this approach would be more resilient to attack, as it would be much harder to take down multiple identities than a single one.
The limitations of such an approach would be that it could be difficult to keep track of all the different identities, and there would be no guarantee that different platforms and services would accept all of them. In addition, multiple identities could lead to confusion and could make it more difficult for people to build trust with others.
Option 3: A decentralized identity system
A third solution to the problem of identity in the metaverse is to create a decentralized identity system. This would be an identity system that is not controlled by any one centralized authority but rather is distributed among many different nodes. 
This might seem like the ideal approach, since decentralization is a common theme in the metaverse. However, there are still some challenges that need to be overcome. For instance, it would need to be ensured that all the different nodes in the system are properly synchronized and that the system as a whole is secure. In addition, it might be difficult to get people to adopt such a system if they are used to the more traditional centralized approach.
One solution would be to get the nodes in the system to be run by different organizations. This would help to decentralize the system and make it more secure. Another advantage of this approach is that it would allow different organizations to offer their own identity services, which could be more tailored to their needs.
Another would be to incorporate an edge computing solution into the system. This would allow for more decentralized processing of data and could help to improve performance. It would also make the system more resilient to attack since there would be no centralized point of failure.
The best solution for the future of identity in the metaverse is likely to be a combination of these approaches. A centralized system might be necessary to provide a basic level of identity services, but it should be supplemented by a decentralized system that is more secure and resilient. Ultimately, the goal should be to create an identity system that is both easy to use and secure.
The ideal identity standards of the metaverse
Now that we have explored the various options for identity in the metaverse, we can start to identify the ideal standards that should be met by any future global identity system. 
It is no easy task to create a global identity system that meets all of the criteria, but it is important to strive for an ideal solution. After all, the metaverse is still in its early stages, and the decisions made now will have a lasting impact on its future. 
Current iterations of the metaverse have used very traditional approaches to identity, but it is time to start thinking outside the box. The ideal solution will be one that is secure, private, decentralized, and easy to use. It will be a solution that allows people to maintain their privacy while still being able to interact with others in the metaverse. 
Most importantly, it will be a solution that can be accepted and used by everyone. Only then can we hope to create a truly global identity system for the metaverse.
The bottom line on identity in the metaverse
The question of identity in the metaverse is a complex one, but it is an important issue that needs to be addressed. 
The challenges associated with creating an implementation that is secure, private and decentralized are significant, but they are not insurmountable. For one, it will be important to get buy-in from organizations that have a vested interest in the metaverse. These organizations can help to promote and support the adoption of identity standards. 
It is also important to keep in mind that the metaverse is still evolving, and the solution that is ideal today might not be ideal tomorrow. As such, it will be critical to have a flexible identity system that can adapt as the needs of the metaverse change. 
Ultimately, the goal should be to create an identity system that is both easy to use and secure. Only then can we hope to create a truly global identity system for the metaverse.
Daniel Saito is CEO and cofounder of StrongNode
How to Eliminate Scheduling Inefficiencies in Your Business
What do salons, consultancies, and home service providers all have in common? This question may seem like the prime setup for a joke, but there's no punchline to look forward…
Why You Should Start a Business Only While You Have a Job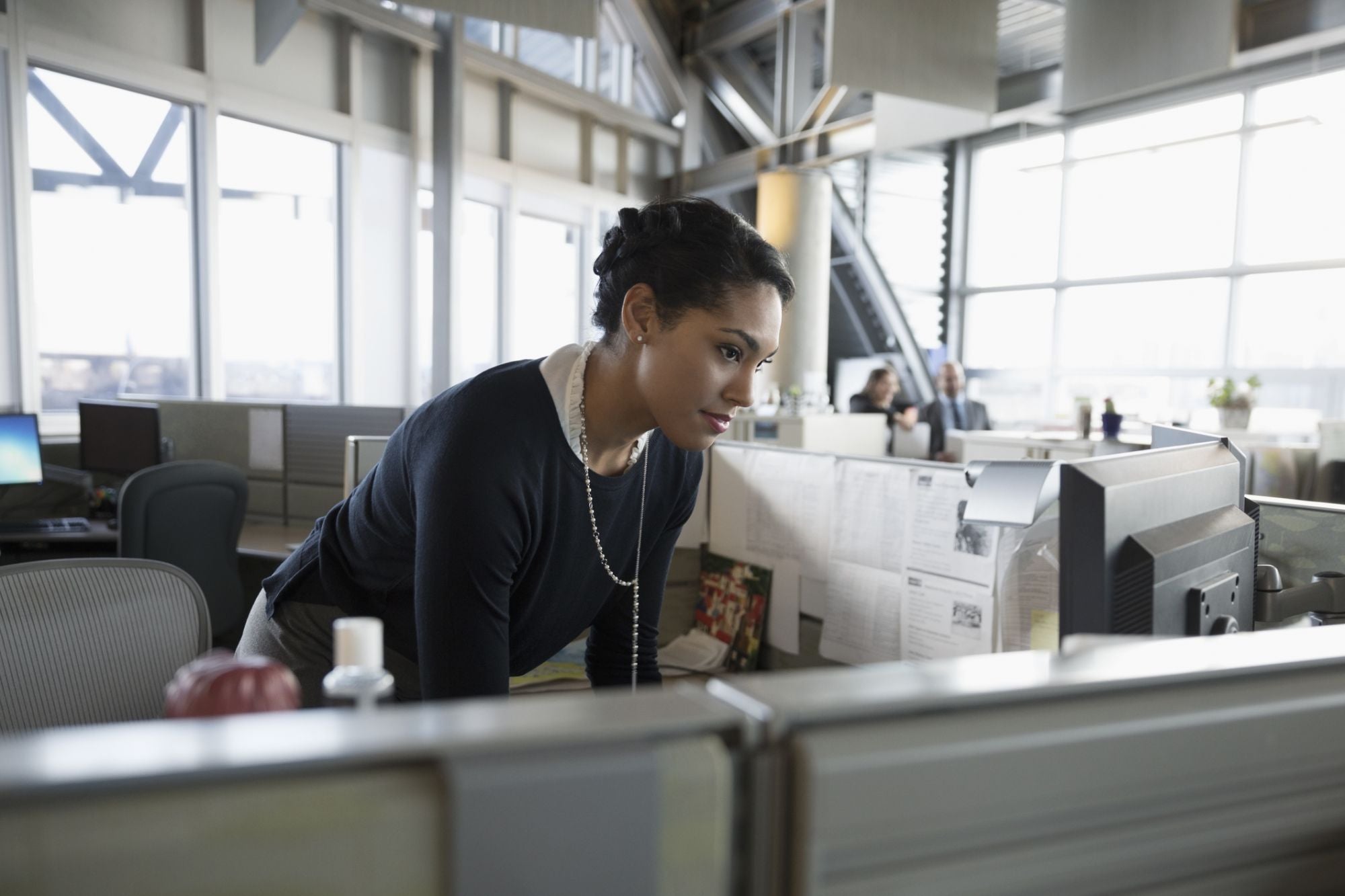 Opinions expressed by Entrepreneur contributors are their own.
Many people that I meet tell me that they dream of starting their own business. I always ask them, "Then why don't you?" They typically respond by saying that they have so many financial and personal responsibilities, that they can't just quit their job to start a company, etc. Then I tell them my story …
Related: How to Use Your Current Job to Start Your Next Business