This startup, newly funded by a16z, is producing NFTs as if they were widgets – TechCrunch
While titans of tech argue over how different or not decentralized "web3" outfits will be compared to their unabashedly centralized predecessors, an ecosystem of companies is fast emerging to support one another — many with ties to each other, including backing from the same investors.
Consider that late last summer, Andreessen Horowitz (a16z) invested in an outfit, Yield Guild Games (YGG), that invests in NFTs from blockchain-based games, then loans them out to people who use them and generate revenue as they play. Among the fastest growing of these games is "Axie Infinity," where creatures can be bred to battle and ultimately, if they battle well, sold for a decent price.
By October, a16z had also led a massive investment into the parent company of "Axie," which is Sky Mavis. Now, another building block is apparently needed.
Enter BreederDAO, a months-old, Philippines-based "specialist manufacturer" of digital assets for use in blockchain-based games and virtual worlds, including "Axie Infinity." Founded by a team of young founders, one of whom was an early advisor to YGG, the 23-person outfit just closed on $10 million in Series A funding via a token sale that was co-led by a16z and Delphi Digital, with participation from Hashed, com2us, Morningstar Ventures, Mechanism Capital, Sfermion, The LAO, Emfarsis and others.
Why fund an outfit that's solely focused on producing digital assets, as if they were widgets on a factory line? According to Arianna Simpson, the general partner at a16z who is leading many of these related efforts, it's simple; demand for NFTs is beginning to outstrip supply. "We're seeing so much interest in the ability to play these games that there is actually a shortage of the Axies and other end-game assets that you need in order to play them."
To ensure that their games offer enough liquidity to keep users engaged, game makers have already proven open to working with third-party outfits like YGG and other so-called play-to-earn guilds that similarly buy NFT gaming assets and lease them to players under revenue-sharing arrangements.
Yet the guilds suddenly need more assets to lend — faster — which explains why BreederDAO has sprung into existence, and why YGG and similar outfits, including Ready Player DAO and Earn Guild, are signing up as customers of the young outfit. (YGG also owns a stake in BreederDAO.)
Simpson and her partners believe more customers will be lining up soon. According to a16z data, outfits like YGG and Earn Guild attracted $532 million in funding last year. But the players to whom they lease assets still represent less than 2% of the nearly 3 million daily active users that "Axie Infinity" has attracted, suggesting room for growth.
As for the technical limitations that prevent the blockchain games from simply generating more NFTs themselves, there are none, evidently. Instead, says Simpson, though outfits like Sky Mavis have created the engines to produce NFTs, they don't necessarily want to focus on that aspect of their business more than is necessary. She says to think of the whole process like a supply chain, wherein "you don't necessarily have one company producing everything end to end but rather you have different companies at different parts of the supply chain [that produce] a fully finished product."
Right now, BreederDAO's part of that "supply chain" centers on making NFTs for "Axie Infinity," as well as other play-to-earn blockchain games, including "Crabada" and "Pegaxy."
Like a traditional manufacturer, it selling the NFTs at pre-set prices, too, though this could change into a revenue-sharing agreement over time. "Fractionalization is not something that they're doing right now," says Simpson, but "down the road," she adds, "who's to say?"
BreederDAO is led by Filipino co-founders Renz Chong, Jeth Ang and Nicolo Odulio. Chong is a former management consultant; Ang has founded numerous companies in the Philippines; Odulio, a former commercial pilot, is BreederDAO's in-house smart contract expert, says the company, with experience building cryptocurrency projects and decentralized apps across several chains, including Binance Smart Chain and Ethereum.
Simpson and the startup's other investors have all invested prior to the public launch of BreederDAO's token; the idea is to help bolster the team ahead of that offering so they're ready for prime time when that token gets released. The private investors will all then get a number of tokens proportional to their investment.
BreederDAO had previously raised an undisclosed amount of seed funding, too. In addition to YGG, which participated in that round, others of those backers included Infinity Ventures Crypto, Ascensive Assets, Bitscale Capital, FireX, Mentha Partners and Not3Lau Capital.
Identity in the metaverse: Creating a global identity system
With the advent of the metaverse, the need for a global identity system has become apparent. There are many different ways to create an identity in the metaverse, but no single system is universally accepted. 
The challenge is usually two-fold: first, how to create an identity that is accepted by all the different platforms and services in the metaverse, and second, how to keep track of all the different identities a person may have.
There are many proposed solutions to these challenges, but no clear consensus has emerged. Some believe that a single, global identity system is the only way to ensure interoperability between different platforms and services. Others believe that multiple identities are necessary to allow people to maintain their privacy and security.
The debate is ongoing, but it is clear that the need for a global identity system is becoming more urgent as the metaverse continues to grow.
Event
Intelligent Security Summit
Learn the critical role of AI & ML in cybersecurity and industry specific case studies on December 8. Register for your free pass today.
In this article, we will explore the various options for creating a global identity system in the metaverse. We will discuss the pros and cons of each option, and try to identify the best solution for the future.
Option 1: A single global identity
The simplest solution to the problem of identity in the metaverse is to create a single, global identity system. This would be a centralized system that would be responsible for managing all identities in the metaverse. 
The advantages of this approach are obvious: It would be much easier to keep track of identities, and there would be no need to worry about different platforms and services accepting different identities. In addition, a centralized identity system would allow for better security and privacy controls, as well as the ability to track identity theft and fraud.
However, this approach also has several disadvantages. First, it would be very difficult to create a global identity system that is accepted by everyone. Also, a centralized system would be vulnerable to attack and could be used to track people's movements and activities. Third, it would be difficult to protect the privacy of users in a centralized system.
Option 2: Multiple identities
Another solution to the problem of identity in the metaverse is to allow each person to have multiple identities. This would mean that each person could have one or more identities that they use for different purposes. 
One of the main advantages of this approach is that it would allow people to maintain their privacy and security. Each person could choose which identity to use for each situation, and they would not have to worry about their entire identity being exposed. In addition, this approach would be more resilient to attack, as it would be much harder to take down multiple identities than a single one.
The limitations of such an approach would be that it could be difficult to keep track of all the different identities, and there would be no guarantee that different platforms and services would accept all of them. In addition, multiple identities could lead to confusion and could make it more difficult for people to build trust with others.
Option 3: A decentralized identity system
A third solution to the problem of identity in the metaverse is to create a decentralized identity system. This would be an identity system that is not controlled by any one centralized authority but rather is distributed among many different nodes. 
This might seem like the ideal approach, since decentralization is a common theme in the metaverse. However, there are still some challenges that need to be overcome. For instance, it would need to be ensured that all the different nodes in the system are properly synchronized and that the system as a whole is secure. In addition, it might be difficult to get people to adopt such a system if they are used to the more traditional centralized approach.
One solution would be to get the nodes in the system to be run by different organizations. This would help to decentralize the system and make it more secure. Another advantage of this approach is that it would allow different organizations to offer their own identity services, which could be more tailored to their needs.
Another would be to incorporate an edge computing solution into the system. This would allow for more decentralized processing of data and could help to improve performance. It would also make the system more resilient to attack since there would be no centralized point of failure.
The best solution for the future of identity in the metaverse is likely to be a combination of these approaches. A centralized system might be necessary to provide a basic level of identity services, but it should be supplemented by a decentralized system that is more secure and resilient. Ultimately, the goal should be to create an identity system that is both easy to use and secure.
The ideal identity standards of the metaverse
Now that we have explored the various options for identity in the metaverse, we can start to identify the ideal standards that should be met by any future global identity system. 
It is no easy task to create a global identity system that meets all of the criteria, but it is important to strive for an ideal solution. After all, the metaverse is still in its early stages, and the decisions made now will have a lasting impact on its future. 
Current iterations of the metaverse have used very traditional approaches to identity, but it is time to start thinking outside the box. The ideal solution will be one that is secure, private, decentralized, and easy to use. It will be a solution that allows people to maintain their privacy while still being able to interact with others in the metaverse. 
Most importantly, it will be a solution that can be accepted and used by everyone. Only then can we hope to create a truly global identity system for the metaverse.
The bottom line on identity in the metaverse
The question of identity in the metaverse is a complex one, but it is an important issue that needs to be addressed. 
The challenges associated with creating an implementation that is secure, private and decentralized are significant, but they are not insurmountable. For one, it will be important to get buy-in from organizations that have a vested interest in the metaverse. These organizations can help to promote and support the adoption of identity standards. 
It is also important to keep in mind that the metaverse is still evolving, and the solution that is ideal today might not be ideal tomorrow. As such, it will be critical to have a flexible identity system that can adapt as the needs of the metaverse change. 
Ultimately, the goal should be to create an identity system that is both easy to use and secure. Only then can we hope to create a truly global identity system for the metaverse.
Daniel Saito is CEO and cofounder of StrongNode
Why You Should Start a Business Only While You Have a Job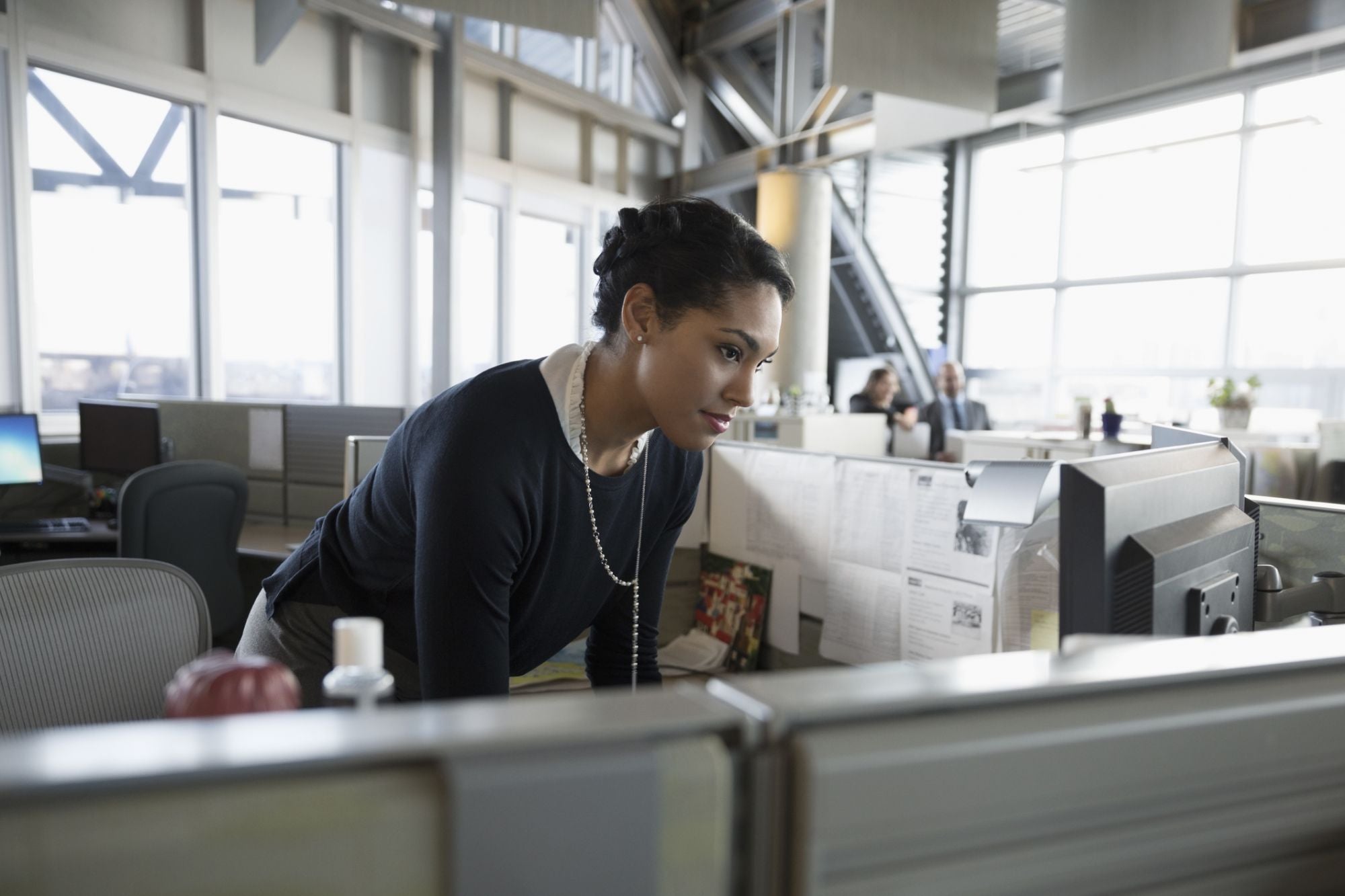 Opinions expressed by Entrepreneur contributors are their own.
Many people that I meet tell me that they dream of starting their own business. I always ask them, "Then why don't you?" They typically respond by saying that they have so many financial and personal responsibilities, that they can't just quit their job to start a company, etc. Then I tell them my story …
Related: How to Use Your Current Job to Start Your Next Business
How brands can develop a Web3 entry strategy
At an increasing pace, brands are looking for an on-ramp to Web3 to connect with their customers. Whether it be a presence in a virtual world (fast-food chain Wendy's opened a restaurant in Meta's Horizon World) or with digital goods (Coca-Cola launched virtual fashion items in Decentraland), companies are experimenting with attracting customers using these new environments.
Often, they're doing so with a sense of FOMO — fear of missing out — as they race to capture the hearts and minds of Generation Z and Millennial consumers on these emerging platforms. 
The gap between Web3 interest and current experiences presents an opportunity
Our recent survey of over 700 online consumers reveals that they're indeed interested in using Web3 to interact with companies: 51% said they would be interested in using these technologies to engage with brands. In the same breath, however, consumers say that brands aren't doing a good job offering Web3 experiences that fully engage them, with 48% agreeing that companies are largely unsuccessful with their current initiatives. 
This finding reveals an opportunity for brands: They can experiment with compelling ways to meet the consumer appetite for Web3 and welcome new customers to their businesses through these new channels. 
Event
Intelligent Security Summit
Learn the critical role of AI & ML in cybersecurity and industry specific case studies on December 8. Register for your free pass today.
Developing a Web3 entry strategy today
Although many opportunities exist for brands using Web3, many companies have difficulty defining what kind of experience they want to develop at this stage of the technology. The complexity and cost involved in developing extensive experiences within these environments – including the risk that consumer preferences might suddenly change — have limited many companies' efforts to experiment.
Non-fungible tokens (NFTs), in particular, can serve brands as an on-ramp to Web3 because they have immediate practical applicability for business. They also contain future utility for other Web3 applications in distributed autonomous organizations (DAOs) and the metaverse. 
The shift from collectible to utility NFTs
In 2021, much of the excitement around NFTs revolved around collecting rare, one-of-a-kind NFTs to post as a profile picture or hold in a digital wallet.
On the brand side of the equation, this manifested itself in companies launching collectible NFT projects that drove buzz around the initiative but largely resulted in little benefit to the collector. Since then, the conversation around NFTs from a brand perspective has shifted from them being used primarily as collectibles to utility NFTs that confer benefits to the holder. 
Our research among consumers reflects this shift.
To date, many companies have experimented with collectible NFTs to drive buzz as part of their Web3 initiatives. However, when it comes to including NFTs as part of the brand experience, customers indicate they would like to see a shift in this strategy. They indicate that utility NFTs (containing additional benefits) drive 5.1% higher purchase intent over the traditional collectible NFTs launched by many companies.
Top-performing utility types for NFTs
Customers also have specific types of utility benefits they're seeking from NFT-enabled brand programs, and the value that companies can deliver to them as a result.
Consumers say the top benefit they're looking for in utility NFTs is a way to be rewarded for their brand loyalty, with 37.4% indicating that it increases their brand engagement. Other top benefits users look for in utility NFTs: a way to support organizations that drive social impact (27.8%), a branded community with exclusive offers (26.6%), and a way to obtain event tickets (23.9%).
NFT-enabled brand communities drive exclusive experiences
As the buzz around collectible NFTs fades, the next logical step for companies looking to attract Gen Z and Millennial customers is to build a brand community enabled by utility NFTs.
NFT brand communities can not only attract new customers with digital assets, but can provide added benefits to deliver added engagement and value. By wrapping these benefits in an active brand community powered by NFTs, companies can deliver continual engagement for customers — and earn brand loyalty as a result. 
In these groups, brands can extend the conversation with their customers and deliver special perks, benefits and content to loyal members, such as access to special events, discounted offers and behind-the-scenes interviews. One benefit of these private membership communities is that brands can engage NFT holders in a curated, brand-safe environment.
Specifically for brand communities, our research of 700-plus consumers indicated that certain benefits would make them more likely to become NFT holders, with members-only discounts at the top (43.1%), followed by access to special product features (late check-out at a hotel, for example) (31.5%), and access to exclusive merchandise (30.7%). These types of added, exclusive amenities create additional value for Gen Z and Millennial customers. 
Taking advantage of Web3 today
Web3 technologies offer compelling opportunities for brands to immerse their customers in virtual experiences and to engage in decentralized ways. But because these technologies will take time to mature, many brands view them as available only in the future. In the meantime, they're experimenting with one-off initiatives to attract Gen Z and Millennial customers on these platforms so as not to miss out on emerging opportunities. 
NFTs offer a practical on-ramp to Web3 for brands who want to experiment with opportunities that NFTs unlock now, as well as future-proof their strategies as virtual worlds mature and develop.
The best news is that companies can start with branded NFT communities today, with web technologies that users are widely adopting. Whether it's using NFTs as a part of loyalty programs, as social impact initiatives, or for community building, these digital tokens offer a compelling way to attract Gen Z and Millennial customers and keep them loyal to your brand.
Dave Dickson is the founder of PicoNFT.