This Low-Profile London VC Is Winning Big By Betting On Germany's Startup Scene
One of Europe's largest IPOs this year helped make venture capital veteran Nenad Marovac of DN Capital one of the continent's leading venture capitalists. The London-based investor, who doesn't court publicity, reaped a 25x return on his investment in the Berlin-based used car dealer Auto1, which went public on the Frankfurt Stock Exchange at a $12 billion valuation in February. 
Thanks to this investment and two other Berlin-based exits this year, Marovac has joined the Midas List Europe of the best dealmakers in venture capital for the first time in 2021. His other deals included a German version of Airbnb, HomeToGo, which announced a $1.4 billion merger with the SPAC of fellow Midas List member Klaus Hommels' firm Lakestar and began trading in September, and online spectacle retailer Mister Spex, which went public in Frankfurt in July. 
The German startup scene has been kind to Marovac, who says that eight of the top 25 German companies by market cap from the last twenty years have been backed by his team. "We came to Berlin from 2005 onwards, and there were very few people looking at that market," he says. "We built a franchise for ourselves."
Marovac is based in London and Berlin, but he isn't originally from either. The investor was born in Croatia and grew up in San Diego, then worked on Wall Street before moving to the newly-unified Berlin in 1991 to help sell assets of the former East Germany Communist regime. "My nickname was the Schlossverkaufer [castle seller]. Castles are very hard to sell and I sold three of them," Marovac says.
That deal-making streak carried Marovac back to the United States and Harvard Business School, where he studied with future Facebook COO Sheryl Sandberg and DN Capital cofounder Steve Schlenker. After graduating, Marovac found himself back in Europe working for private equity heavyweight Advent International. "I went through a chicken slaughter company and thought, `This was terrible. I don't care how much money you make,' " says Marovac, who made partner by age 32 thanks to a big bet on a Hungarian IT company. "A lot of people thought I was nuts to leave."
DN Capital was founded over lunch with Bill Comfort, chairman of Citicorp Venture Capital, who offered to stake Marovac. San Francisco-based Schlenker joined later. "I was getting recruited by a lot of venture funds in 1999 and 2000, but a lot of these guys had no track record — just like today," Marovac says. "Twenty years later, we have five funds and $1 billion dollar under management."
Marovac admits the first ten years of the fund were difficult, but DN Capital avoided the fate of scores of other venture investors of the same generation that flamed out as returns diminished and the markets went through lean cycles. "I tell you why I think we made it — we came out of private equity," says Markovac. "Having a really disciplined approach to analysis has boded well for us."
One of DN Capital's earliest hits was the song identification app Shazam; Marovac and Shlenker faced a 14-year wait to claim a 20x return on that investment. The pair's "hands-on" approach saw them lead a restructuring round, hire a new management team, and make an introduction to Apple that helped "phoenix" the British startup. It was acquired by the Cupertino-based tech giant for $400 million in 2017. "If you want to make money easily, it's not in venture capital," says Marovac. 
A trio of investments in Marovac's old hunting grounds in Berlin, which was being pulled out of economic hibernation by a new digital economy and startup factory Rocket Internet's warp-speed culture, transformed the fortunes of DN Capital. Marovac was one of the earliest investors in Mister Spex, HomeToGo and Auto1, all of which debuted on the Frankfurt Stock Exchange this year. "He was one of the first U.K. investors to spend a lot of time in Berlin, and while he always pretends not to speak German, he understands it quite well," says Dirk Graber, founder and CEO of Mister Spex.
While DN Capital might lack some of the flashy marketing of a new generation of American and European VCs, Marovac and Schlenker can boast of deep networks stretching across the continent and the Atlantic. "Nenad has a very good gut feeling for picking the right teams, people, and business model, and what he offers on top of that is a very strong network outside of venture capital," says Graber. 
Marovac's partner Schlenker has also landed an IPO this year, with Seattle-based remittance platform Remitly going public with a $6.9 billion stock market value. The pair have started to venture outside Berlin to find new targets. Marovac co-led tutoring service GoStudent's Series A round last year; the Vienna-based startup is now valued at $1.7 billion. He also led a Series A round for Madrid's digital staffing agency Jobandtalent, which raised $610 million from investors including SoftBank, Atomico and Kinnevik in the last year. 
Jobandtalent cofounder Juan Urdiales says Marovac's connections open doors to growth investors and potential clients around the world. "I'm a Spanish entrepreneur, and the Madrid ecosystem is a long way from London or Berlin, but Nenad knows all the investors there and that has been key for us," says Urdiales. "When he makes an introduction, everyone takes it seriously, because he has been around for a long time and he knows what good looks like."
Marovac may only spend a fraction of his time now at DN Capital's office just a stone's throw from Buckingham Palace, but his desk is still decorated with pictures of San Diego surf breaks from his youth. That global outlook and willingness to jump on a big wave when it breaks has served Marovac and DN Capital's investors well. "When you have your first losses, you freak out," he explains. "But when you have been in the industry for twenty years, you realize every fund has four to five companies that need to be outperforming unicorns, and without them this business doesn't work."
Identity in the metaverse: Creating a global identity system
With the advent of the metaverse, the need for a global identity system has become apparent. There are many different ways to create an identity in the metaverse, but no single system is universally accepted. 
The challenge is usually two-fold: first, how to create an identity that is accepted by all the different platforms and services in the metaverse, and second, how to keep track of all the different identities a person may have.
There are many proposed solutions to these challenges, but no clear consensus has emerged. Some believe that a single, global identity system is the only way to ensure interoperability between different platforms and services. Others believe that multiple identities are necessary to allow people to maintain their privacy and security.
The debate is ongoing, but it is clear that the need for a global identity system is becoming more urgent as the metaverse continues to grow.
Event
Intelligent Security Summit
Learn the critical role of AI & ML in cybersecurity and industry specific case studies on December 8. Register for your free pass today.
In this article, we will explore the various options for creating a global identity system in the metaverse. We will discuss the pros and cons of each option, and try to identify the best solution for the future.
Option 1: A single global identity
The simplest solution to the problem of identity in the metaverse is to create a single, global identity system. This would be a centralized system that would be responsible for managing all identities in the metaverse. 
The advantages of this approach are obvious: It would be much easier to keep track of identities, and there would be no need to worry about different platforms and services accepting different identities. In addition, a centralized identity system would allow for better security and privacy controls, as well as the ability to track identity theft and fraud.
However, this approach also has several disadvantages. First, it would be very difficult to create a global identity system that is accepted by everyone. Also, a centralized system would be vulnerable to attack and could be used to track people's movements and activities. Third, it would be difficult to protect the privacy of users in a centralized system.
Option 2: Multiple identities
Another solution to the problem of identity in the metaverse is to allow each person to have multiple identities. This would mean that each person could have one or more identities that they use for different purposes. 
One of the main advantages of this approach is that it would allow people to maintain their privacy and security. Each person could choose which identity to use for each situation, and they would not have to worry about their entire identity being exposed. In addition, this approach would be more resilient to attack, as it would be much harder to take down multiple identities than a single one.
The limitations of such an approach would be that it could be difficult to keep track of all the different identities, and there would be no guarantee that different platforms and services would accept all of them. In addition, multiple identities could lead to confusion and could make it more difficult for people to build trust with others.
Option 3: A decentralized identity system
A third solution to the problem of identity in the metaverse is to create a decentralized identity system. This would be an identity system that is not controlled by any one centralized authority but rather is distributed among many different nodes. 
This might seem like the ideal approach, since decentralization is a common theme in the metaverse. However, there are still some challenges that need to be overcome. For instance, it would need to be ensured that all the different nodes in the system are properly synchronized and that the system as a whole is secure. In addition, it might be difficult to get people to adopt such a system if they are used to the more traditional centralized approach.
One solution would be to get the nodes in the system to be run by different organizations. This would help to decentralize the system and make it more secure. Another advantage of this approach is that it would allow different organizations to offer their own identity services, which could be more tailored to their needs.
Another would be to incorporate an edge computing solution into the system. This would allow for more decentralized processing of data and could help to improve performance. It would also make the system more resilient to attack since there would be no centralized point of failure.
The best solution for the future of identity in the metaverse is likely to be a combination of these approaches. A centralized system might be necessary to provide a basic level of identity services, but it should be supplemented by a decentralized system that is more secure and resilient. Ultimately, the goal should be to create an identity system that is both easy to use and secure.
The ideal identity standards of the metaverse
Now that we have explored the various options for identity in the metaverse, we can start to identify the ideal standards that should be met by any future global identity system. 
It is no easy task to create a global identity system that meets all of the criteria, but it is important to strive for an ideal solution. After all, the metaverse is still in its early stages, and the decisions made now will have a lasting impact on its future. 
Current iterations of the metaverse have used very traditional approaches to identity, but it is time to start thinking outside the box. The ideal solution will be one that is secure, private, decentralized, and easy to use. It will be a solution that allows people to maintain their privacy while still being able to interact with others in the metaverse. 
Most importantly, it will be a solution that can be accepted and used by everyone. Only then can we hope to create a truly global identity system for the metaverse.
The bottom line on identity in the metaverse
The question of identity in the metaverse is a complex one, but it is an important issue that needs to be addressed. 
The challenges associated with creating an implementation that is secure, private and decentralized are significant, but they are not insurmountable. For one, it will be important to get buy-in from organizations that have a vested interest in the metaverse. These organizations can help to promote and support the adoption of identity standards. 
It is also important to keep in mind that the metaverse is still evolving, and the solution that is ideal today might not be ideal tomorrow. As such, it will be critical to have a flexible identity system that can adapt as the needs of the metaverse change. 
Ultimately, the goal should be to create an identity system that is both easy to use and secure. Only then can we hope to create a truly global identity system for the metaverse.
Daniel Saito is CEO and cofounder of StrongNode
How to Eliminate Scheduling Inefficiencies in Your Business
What do salons, consultancies, and home service providers all have in common? This question may seem like the prime setup for a joke, but there's no punchline to look forward…
Why You Should Start a Business Only While You Have a Job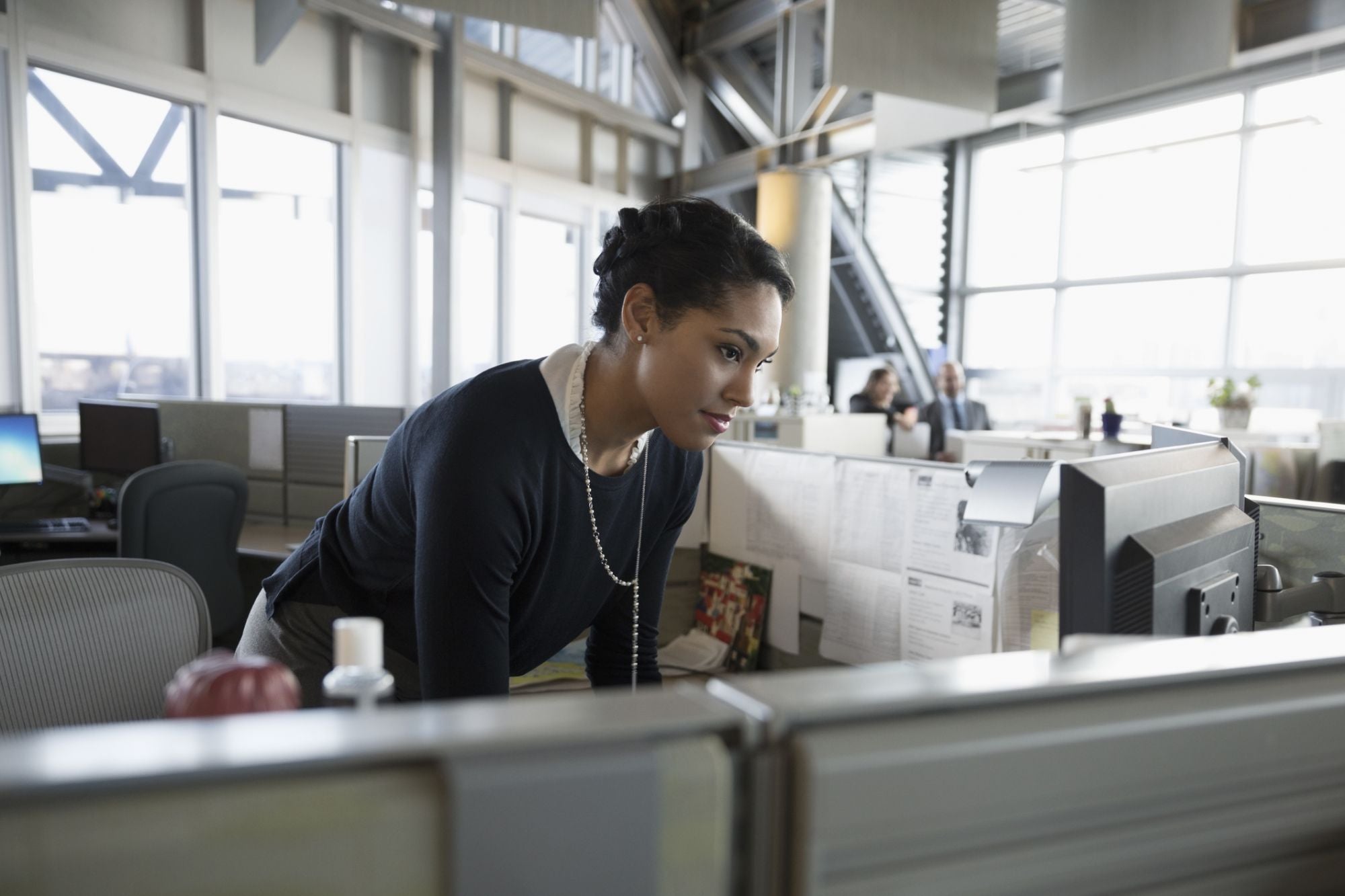 Opinions expressed by Entrepreneur contributors are their own.
Many people that I meet tell me that they dream of starting their own business. I always ask them, "Then why don't you?" They typically respond by saying that they have so many financial and personal responsibilities, that they can't just quit their job to start a company, etc. Then I tell them my story …
Related: How to Use Your Current Job to Start Your Next Business