This indoor tracking company with patented technology for accurate accountability of assets and people, is powered by the Intel Startup Program
Location detection technology has transformed the world immeasurably and has impacted life in ways we never imagined. GPS – the as-yet most popularly leveraged location detection technology – has transformed movement, both at a personal and population-scale level.
However, it has its accuracy limits. GPS, for instance, typically has a resolution measured from roughly 3 to 15 meters, with challenges when applied to a micro-level – which is where Vacus comes in.
Vacus has developed what it bills as 'the world's first indoor positioning technology' which solves the interference immunity issue, thereby leading to scalable and accurate deployments – down to the centimeter.
It can enable businesses and individuals to achieve more with real-time accurate indoor positioning and analytics. A missing iPad, for instance, could be tagged to make it easy to find the device – down to the centimeter. In fact, the accuracy for their proprietary indoor positioning technology is 30 centimetres.
Improving the indoor micro-location technology arena
Recent research by Reports And Data reveals that the micro-location technology market is poised to reach nearly $50 billion by 2026 – catalysed by the diverse use cases and potential for the technology to solve location challenges at scale. What's more, the APAC region is set to witness the highest CAGR of 19.2 percent during the forecast period.
While traditionally, indoor location needs were solved by use of technologies like ultra-wideband (UWB), active RFID and WiFi sensors, the technology lacks reliability, scalability and adaptability. This is largely due to the fact that the technology is sensitive to multi-paths which can interfere with its optimal working.
Vacus' indoor positioning technology solves this interference immunity issue with its patented antenna arrangement system, thereby leading to scalable and accurate deployments. Vacus Tech develops indoor positioning solutions which use its patented radio fencing technology. Vacus' DAS (Dual Antenna System) is a radio technology that can accurately measure the angle and direction of arrival leading to a centimeter level location measurement.
DAS is also specifically designed to mitigate radio multi-path interference propagation in a typical environment. Its solution consists of transmitters in the form of tags (that are attached to people or assets) and multi-antenna array receivers. The technology achieves centimetre-level positioning which is used to track assets and people for productivity safety enhancement.
The startup currently serves multiple business verticals including pharma, data centers, oil and gas, and transportation business verticals for asset optimisation and compliance. More recently, the technology has been leveraged to ensure accurate monitoring of social distancing and following of COVID-19 protocols while indoors.
The founding team
Founded by Venugopal Kapre, Pratik Magar and Bala Chittoor in 2017, the founding team had its origins as a hackathon team. Venugopal's strengths lay in communication tech – having prior patents in the wireless communication domain. Pratik and Bala's expertise lay in sales and marketing and were key in expanding the use cases for the solution.
"Prior to the pandemic, our focus was to create smart buildings and workplaces that ensured safety and security of the employees working inside. But when the pandemic struck, a lot of automobile companies reached out to help track factory workers with respect to the following of COVID protocols," says Pratik, who spent two years to build this technology along with co-founder Venugopal.
How the Intel Startup Program powered Vacus' growth journey
"The Intel Startup Program via the Plugin Alliance, has been supporting us in market access, refining our marketing strategies, and product improvement ideation. Intel also provides us with global best practices along with inter- and intra-industry interaction to improve our solutions," says the CTO, talking about how Intel played a significant role in accelerating the startup's business and technology product improvements, which helped them define their way ahead in terms of technology and go-to-market.
"Working with Intel has helped us in making our cloud-to-edge solution stable, reliable, and faster to deploy. The Intel Startup program helped us finalize our architecture and scale up the solution. At the time we were able to produce only 3,000 to 4,000 tags and to scale beyond 10,000 tags, we needed an efficient gateway that could handle such a big load. That's when Intel helped us further with an OEM board which enables deployments at scale," says Venugopal.
With Intel's help, the team also managed to source the gateway boards despite challenges posed by the lockdown and global silicon shortage.
The Intel Startup Program: enabling startups to scale their game-changing innovations
The Intel Startup Program is Intel India's flagship program to engage with technology startups who have an IP or innovative solutions that have the potential to create impact on customers and align with Intel's focus areas. The program is at the forefront of engaging with India's startup ecosystem through high impact collaborations with the industry, academia and government, and runs multiple initiatives that are either vertically aligned or focused on emerging technologies.
It engages with startups that have a unique global or local value proposition to solve genuine customer problems, enabling them with domain and business expertise from the industry and mentorship from Intel.
For more details visit: https://www.intel.in/startup-program
---
Identity in the metaverse: Creating a global identity system
With the advent of the metaverse, the need for a global identity system has become apparent. There are many different ways to create an identity in the metaverse, but no single system is universally accepted. 
The challenge is usually two-fold: first, how to create an identity that is accepted by all the different platforms and services in the metaverse, and second, how to keep track of all the different identities a person may have.
There are many proposed solutions to these challenges, but no clear consensus has emerged. Some believe that a single, global identity system is the only way to ensure interoperability between different platforms and services. Others believe that multiple identities are necessary to allow people to maintain their privacy and security.
The debate is ongoing, but it is clear that the need for a global identity system is becoming more urgent as the metaverse continues to grow.
Event
Intelligent Security Summit
Learn the critical role of AI & ML in cybersecurity and industry specific case studies on December 8. Register for your free pass today.
In this article, we will explore the various options for creating a global identity system in the metaverse. We will discuss the pros and cons of each option, and try to identify the best solution for the future.
Option 1: A single global identity
The simplest solution to the problem of identity in the metaverse is to create a single, global identity system. This would be a centralized system that would be responsible for managing all identities in the metaverse. 
The advantages of this approach are obvious: It would be much easier to keep track of identities, and there would be no need to worry about different platforms and services accepting different identities. In addition, a centralized identity system would allow for better security and privacy controls, as well as the ability to track identity theft and fraud.
However, this approach also has several disadvantages. First, it would be very difficult to create a global identity system that is accepted by everyone. Also, a centralized system would be vulnerable to attack and could be used to track people's movements and activities. Third, it would be difficult to protect the privacy of users in a centralized system.
Option 2: Multiple identities
Another solution to the problem of identity in the metaverse is to allow each person to have multiple identities. This would mean that each person could have one or more identities that they use for different purposes. 
One of the main advantages of this approach is that it would allow people to maintain their privacy and security. Each person could choose which identity to use for each situation, and they would not have to worry about their entire identity being exposed. In addition, this approach would be more resilient to attack, as it would be much harder to take down multiple identities than a single one.
The limitations of such an approach would be that it could be difficult to keep track of all the different identities, and there would be no guarantee that different platforms and services would accept all of them. In addition, multiple identities could lead to confusion and could make it more difficult for people to build trust with others.
Option 3: A decentralized identity system
A third solution to the problem of identity in the metaverse is to create a decentralized identity system. This would be an identity system that is not controlled by any one centralized authority but rather is distributed among many different nodes. 
This might seem like the ideal approach, since decentralization is a common theme in the metaverse. However, there are still some challenges that need to be overcome. For instance, it would need to be ensured that all the different nodes in the system are properly synchronized and that the system as a whole is secure. In addition, it might be difficult to get people to adopt such a system if they are used to the more traditional centralized approach.
One solution would be to get the nodes in the system to be run by different organizations. This would help to decentralize the system and make it more secure. Another advantage of this approach is that it would allow different organizations to offer their own identity services, which could be more tailored to their needs.
Another would be to incorporate an edge computing solution into the system. This would allow for more decentralized processing of data and could help to improve performance. It would also make the system more resilient to attack since there would be no centralized point of failure.
The best solution for the future of identity in the metaverse is likely to be a combination of these approaches. A centralized system might be necessary to provide a basic level of identity services, but it should be supplemented by a decentralized system that is more secure and resilient. Ultimately, the goal should be to create an identity system that is both easy to use and secure.
The ideal identity standards of the metaverse
Now that we have explored the various options for identity in the metaverse, we can start to identify the ideal standards that should be met by any future global identity system. 
It is no easy task to create a global identity system that meets all of the criteria, but it is important to strive for an ideal solution. After all, the metaverse is still in its early stages, and the decisions made now will have a lasting impact on its future. 
Current iterations of the metaverse have used very traditional approaches to identity, but it is time to start thinking outside the box. The ideal solution will be one that is secure, private, decentralized, and easy to use. It will be a solution that allows people to maintain their privacy while still being able to interact with others in the metaverse. 
Most importantly, it will be a solution that can be accepted and used by everyone. Only then can we hope to create a truly global identity system for the metaverse.
The bottom line on identity in the metaverse
The question of identity in the metaverse is a complex one, but it is an important issue that needs to be addressed. 
The challenges associated with creating an implementation that is secure, private and decentralized are significant, but they are not insurmountable. For one, it will be important to get buy-in from organizations that have a vested interest in the metaverse. These organizations can help to promote and support the adoption of identity standards. 
It is also important to keep in mind that the metaverse is still evolving, and the solution that is ideal today might not be ideal tomorrow. As such, it will be critical to have a flexible identity system that can adapt as the needs of the metaverse change. 
Ultimately, the goal should be to create an identity system that is both easy to use and secure. Only then can we hope to create a truly global identity system for the metaverse.
Daniel Saito is CEO and cofounder of StrongNode
How to Eliminate Scheduling Inefficiencies in Your Business
What do salons, consultancies, and home service providers all have in common? This question may seem like the prime setup for a joke, but there's no punchline to look forward…
Why You Should Start a Business Only While You Have a Job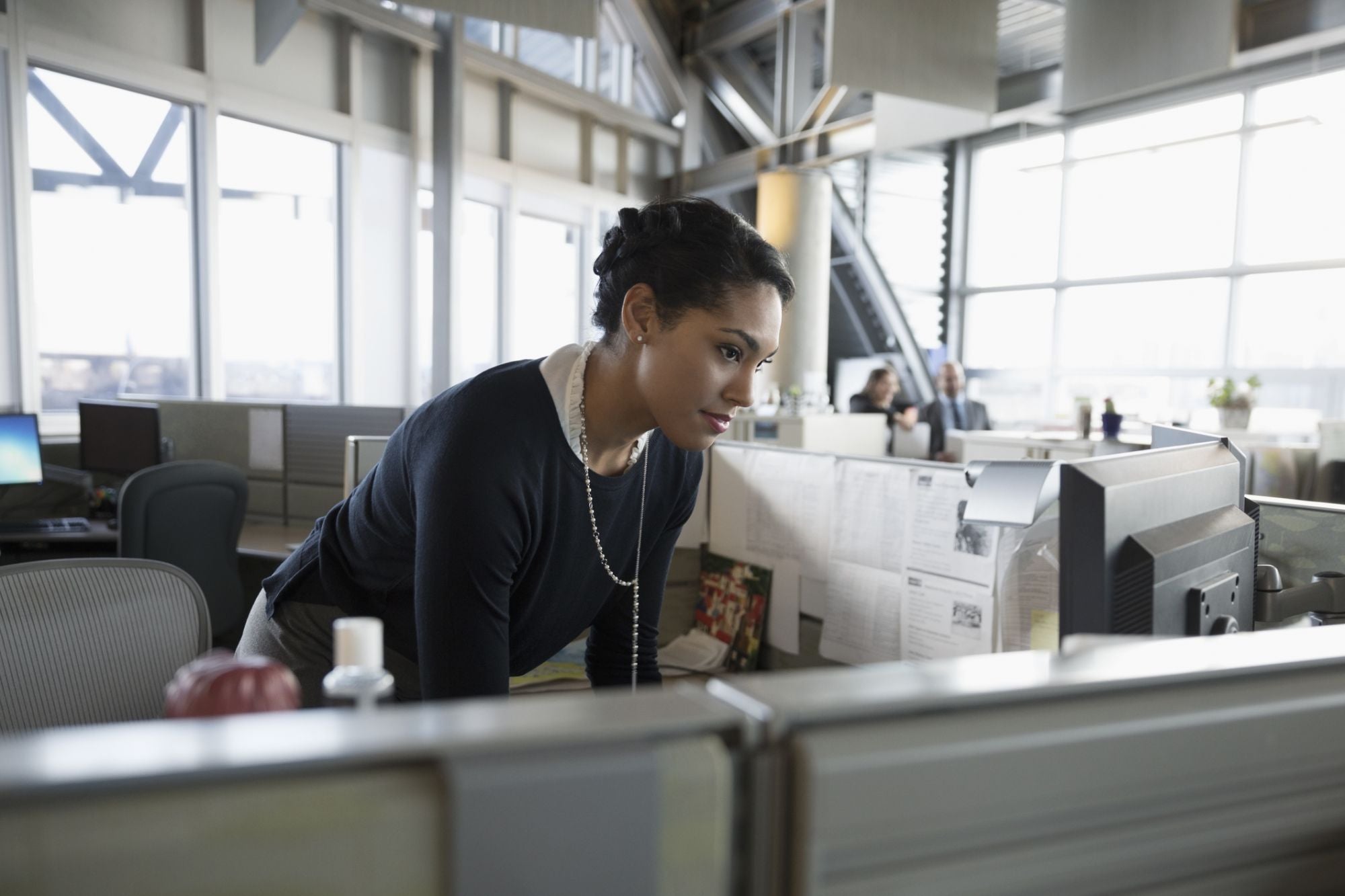 Opinions expressed by Entrepreneur contributors are their own.
Many people that I meet tell me that they dream of starting their own business. I always ask them, "Then why don't you?" They typically respond by saying that they have so many financial and personal responsibilities, that they can't just quit their job to start a company, etc. Then I tell them my story …
Related: How to Use Your Current Job to Start Your Next Business