This Google Veteran's 'Nudge Engine' Startup Wants To Build Better Managers—And Has New Funding To Help Do It
Laszlo Bock still remembers his first day at Google back in 2006, when the management team sat down to review candidates who were up for a job. 
"We rejected somebody because one of my colleagues said they had a 'stupid major,' " Bock recalls, who led human resources, or "people operations" as Google called it, from 2006 to 2016. "And this was somebody, by the way, who was at Stanford with great grades. I was just appalled at the bias." 
That distrust of gut-based talent decisions helped inspire Bock to launch Humu with former Google colleagues Wayne Crosby and Jessie Wisdom in 2017. Bock is CEO of the company, which uses AI technology and the "nudge" theory introduced by economist Richard Thaler and Harvard Law professor Cass Sunstein to help organizations keep employees engaged and effective in their jobs. On Tuesday, Humu announced a $60 million Series C round led by the venture capital firm TCV, bringing its total funding to $110 million. 
Humu's raise may not be eye-popping in an HR tech sector that attracted $12.3 billion in venture capital deals last year, according to PitchBook, but the investment—and Humu's model—speaks to the growing need for technology that helps with what a recent KPMG report described as "difficulties associated with managing remote or hybrid workforces."
As TCV partner David Eichler says, "people are realizing the cost of maintaining and managing your employee force is non-trivial and really critical."
Humu works something like a virtual personal coach, using artificial intelligence to mine employee surveys and other data inputs to identify which behavioral changes could help workers and employers reach their goals. It then sends workers tailored "nudges" which appear in email, Slack or Microsoft Teams and are aimed at changing behaviors, often with explanations or links to research about why these matter. As people say they've improved—and the people around them do, too—machine learning helps the system move on to additional goals.
"The thing that got me, as a CHRO, is that [Humu's customers said] they saw behavioral change. Every single customer cited that," says Jessica Neal, a former talent chief at Netflix who is now a TCV venture partner and will join Humu's board. Many platforms offer record-keeping or worker surveys, she says, but "the one thing that you don't have in your suite is a platform to help you figure out what to do."
Humu's "nudges" send reminders for things like giving co-workers credit in meetings, checking in on other teams' project deadlines or getting quiet teammates to speak up. Nudging multiple people on similar issues helps drive change, Bock says: A manager might get a reminder before a meeting to urge quiet workers to say something; at the same time, coworkers get suggestions to seek colleagues' input.
Bock says Humu won't disclose revenues or an overall valuation. But he says the company works with two of the top three companies in several major industries, which include pharmaceuticals, telecommunications, technology and chemicals. Its client list has grown by about six times in the last two years, he says, and includes Virgin Atlantic, Vodafone and Fidelity Investments. 
The new capital raise will be used, Bock says, to adapt Humu's platform to work better for "deskless" employees, such as front-line retail workers and delivery drivers. The company will also invest in creating more tools for managers, such as automating meeting invites and other routine tasks, allowing more control over which nudges are sent and notifying them when teams have low morale.
"The challenge with a lot of H.R. issues and people challenges inside companies is every single person has their own intuition about what the right answer is," says Bock. "Unless you actually run the experiments and work in the field, whose opinion is more valid than anyone else's?"
That Bock finds himself an H.R. tech entrepreneur amid boom times for the sector is fitting for someone who's had a knack for working at companies that have shaped the business world's approach to talent management in recent decades. Bock worked as a consultant at McKinsey during the late dot-com boom; in the mid-2000s, he worked in H.R. at General Electric when it was still considered a leadership "academy" vaunted for its management succession machine. 
Then Google came calling, and he helped scale it from post-IPO tech darling to industry colossus over the next decade, building a culture fueled by free lunches and onsite dry cleaning that other companies tried to mimic. He's also known in H.R. circles for building Google's PhD-stocked "people analytics" team and chronicling their work in a 2015 bestseller.
But the road to that pedigree wasn't a straight one, or one Bock thinks should open doors. For Bock, whose parents fled communist Romania when he was two, his first post-college years included an acting stint (he briefly appeared as a lifeguard on "Baywatch") and working for a construction materials manufacturer, where a mentor taught him how to tie dress shoes for the first time. At Yale, a McKinsey consultant said his resume wasn't "distinctive enough," though he later got a job. 
Bock interviewed with nearly 20 people at Google and initially declined the job he was up for; he only got the top role after writing a three-page memo to Google's founders about the post-IPO issues he thought they would face. 
Few former big company CHROs lead tech startups—H.R. experts point to former Goldman Sachs H.R. chief Dane Holmes, who cofounded DEI platform Eskalera, as another. Bock sometimes talks like one, too, saying a consumer version is on Humu's "roadmap" over time: "Eventually what we want to do is not just make work better for people today, but really transform people's careers and lives over time."
Some who know Bock say such lofty talk is genuine. Steve Patscot, who leads the H.R. practice at executive search firm Spencer Stuart and worked at GE the same time as Bock, says he would sometimes call Bock for a candidate reference. "He said something to me I'll never forget. 'I am always happy to give you a reference on anybody who I've ever worked with, I just need you to do me a favor,' " Patscot recalls Bock saying. " 'I believe I hired great people, and I just need you to make sure the job you're putting them in really matters.' "
Still, some analysts say Humu faces an increasingly crowded competitive landscape, with tech giants like Microsoft and Workday moving into the space. Helen Poitevin, an analyst at Gartner, says she's struggled to be able to speak with customers who are using Humu's product, and that there's a lot of "buzz" about AI and nudges that she doesn't yet see leading to customer demand.
Meanwhile, an obstacle for any company trying to use AI to coach employees, says Forrester analyst Betsy Summers, is how much data clients are able or willing to put into their systems to make such software more valuable. She says Humu has a "cool value proposition," but cited a survey where H.R. leaders said they have less confidence in their own internal AI capabilities than anything else.
Bock and Crosby, one of Humu's cofounders, say the company does more than just survey employees of its mostly large enterprise customers about engagement, and that its customized, science-backed nudges are different from off-the-shelf notifications. "What we really are is a behavioral change platform," Crosby says.
Expedia Group chief people officer Arch Singh wrote in an email to Forbes that the travel company has used Humu since 2020, "a time when everyone was adjusting to remote work and coping with uncertainty." It's used Humu to gather feedback on employees' experience during the pandemic and send tailored nudges a couple times per month, saying it has seen higher retention rates among those who use it. 
For Bock, the pandemic has reinforced how much employers must treat their people better. And even if there's some irony in managers needing tech to remember something like a work anniversary, "we as human beings have a really hard time doing that because we're fallible and flawed," Bock says. "There's actually a moment for the right kind of humane technology to transform that, to just give us that little bit of help so we know how to make time and space for other people." 
Snowflake 101: 5 ways to build a secure data cloud 
Today, Snowflake is the favorite for all things data. The company started as a simple data warehouse platform a decade ago but has since evolved into an all-encompassing data cloud supporting a wide range of workloads, including that of a data lake. 
More than 6,000 enterprises currently trust Snowflake to handle their data workloads and produce insights and applications for business growth. They jointly have more than 250 petabytes of data on the data cloud, with more than 515 million data workloads running each day.
Now, when the scale is this big, cybersecurity concerns are bound to come across. Snowflake recognizes this and offers scalable security and access control features that ensure the highest levels of security for not only accounts and users but also the data they store. However, organizations can miss out on certain basics, leaving data clouds partially secure. 
Here are some quick tips to fill these gaps and build a secure enterprise data cloud.
Event
Intelligent Security Summit
Learn the critical role of AI & ML in cybersecurity and industry specific case studies on December 8. Register for your free pass today.
1. Make your connection secure
First of all, all organizations using Snowflake, regardless of size, should focus on using secured networks and SSL/TLS protocols to prevent network-level threats. According to Matt Vogt, VP for global solution architecture at Immuta, a good way to start would be connecting to Snowflake over a private IP address using cloud service providers' private connectivity such as AWS PrivateLink or Azure Private Link. This will create private VPC endpoints that allow direct, secure connectivity between your AWS/Azure VPCs and the Snowflake VPC without traversing the public Internet. In addition to this, network access controls, such as IP filtering, can also be used for third-party integrations, further strengthening security.
2. Protect source data
While Snowflake offers multiple layers of protection – like time travel and fail-safe – for data that has already been ingested, these tools cannot help if the source data itself is missing, corrupted or compromised (like malicious encrypted for ransom) in any way. This kind of issue, as Clumio's VP of product Chadd Kenney suggests, can only be addressed by adopting measures to protect the data when it is resident in an object storage repository such as Amazon S3 – before ingest. Further, to protect against logical deletes, it is advisable to maintain continuous, immutable, and preferably air-gapped backups that are instantly recoverable into Snowpipe.
3. Consider SCIM with multi-factor authentication
Enterprises should use SCIM (system for cross-domain identity management) to help facilitate automated provisioning and management of user identities and groups (i.e. roles used for authorizing access to objects like tables, views, and functions) in Snowflake. This makes user data more secure and simplifies the user experience by reducing the role of local system accounts. Plus, by using SCIM where possible, enterprises will also get the option to configure SCIM providers to synchronize users and roles with active directory users and groups.
On top of this, enterprises also should use multi-factor authentication to set up an additional layer of security. Depending on the interface used, such as client applications using drivers, Snowflake UI, or Snowpipe, the platform can support multiple authentication methods, including username/password, OAuth, keypair, external browser, federated authentication using SAML and Okta native authentication. If there's support for multiple methods, the company recommends giving top preference to OAuth (either snowflake OAuth or external OAuth) followed by external browser authentication and Okta native authentication and key pair authentication.
4. Column-level access control
Organizations should use Snowflake's dynamic data masking and external tokenization capabilities to restrict certain users' access to sensitive information in certain columns. For instance, dynamic data masking, which can dynamically obfuscate column data based on who's querying it, can be used to restrict the visibility of columns based on the user's country, like a U.S. employee can only view the U.S. order data, while French employees can only view order data from France.
Both features are pretty effective, but they use masking policies to work. To make the most of it, organizations should first determine whether they want to centralize masking policy management or decentralize it to individual database-owning teams, depending on their needs. Plus, they would also have to use invoker_role() in policy conditions to enable unauthorized users to view aggregate data on protected columns while keeping individual data hidden.
5. Implement a unified audit model
Finally, organizations should not forget to implement a unified audit model to ensure transparency of the policies being implemented. This will help them actively monitor policy changes, like who created what policy that granted user X or group Y access to certain data, and is as critical as monitoring query and data access patterns. 
To view account usage patterns, use system-defined, read-only shared database named SNOWFLAKE. It has a schema named ACCOUNT_USAGE containing views that provide access to one year of audit logs.
WhatsApp rolls out new 'Message Yourself' feature globally • TechCrunch
To get a roundup of TechCrunch's biggest and most important stories delivered to your inbox every day at 3 p.m. PDT, subscribe here.
We're joining the Cyber Monday fun with 25% off annual subscriptions to TechCrunch+ content and analysis starting today until Wednesday, November 30. Plus, today only, get 50% off tickets to discover the vast unknown and attend TechCrunch Sessions: Space in Los Angeles!
Okay, we haven't done a newsletter since Wednesday, and while the U.S. team was chillin' like villains, the rest of the team was hard at work, so here's some of the highlights from the last half-week of TechCrunchy goodness! — Christine and Haje
The TechCrunch Top 3
Talking to yourself just went digital: Instead of having that internal monologue stay in your head, now you can play out all of your thoughts to yourself in WhatsApp, Jagmeet writes. The messaging platform began rolling out an easier way to talk to yourself today after completing beta testing.
"Great Wall of porn": That's how Rita and Catherine describe the bot surge in China that is making it difficult to get any legitimate Twitter search results when trying to find out something about Chinese cities. Why, you ask? Rita writes that "the surge in such bot content coincides with an unprecedented wave of (COVID) protests that have swept across major Chinese cities and universities over the weekend."
Your calendar, only more productive: Get ready for your calendar to be more than just a place to record things you have to do that day. Romain writes about Amie, a startup that grabbed $7 million to link your unscheduled to-do list with your calendar. The app also enables users to be social with coworkers.
Startups and VC
Dubai-based mass transit and shared mobility services provider SWVL has carried out its second round of layoffs, affecting 50% of its remaining headcount, Tage reports. The news is coming six months after SWVL laid off 32% (over 400 employees) of its workforce in a "portfolio optimization program" effort geared toward achieving positive cash flow next year.
There's a couple of new funds in town, too! Harri reports that Early Light Ventures plots a second, $15 million fund for software 'underdogs,' while Mike writes that BackingMinds raises a new €50 million fund to fund normally overlooked entrepreneurs. He also writes about Pact, an all-women led VC for mission-driven startups, backed by Anne Hathaway.
And we have five more for you:
Lessons for raising $10M without giving up a board seat
Over the last two years, intelligent calendar platform Reclaim.ai raised $10 million "using a more incremental approach," writes co-founder Henry Shapiro.
"We've done all this without giving up a single board seat, and Reclaim employees continue to own over two-thirds of the company's equity," rejecting conventional wisdom that founders should "raise as much as you can as fast as you can."
In a TC+ post, Shapiro reviews the process they used to identify follow-on investors, shares the email template used to pitch the SAFE, and explains why "a larger cap table means more founder control."
Three more from the TC+ team:
TechCrunch+ is our membership program that helps founders and startup teams get ahead of the pack. You can sign up here. Use code "DC" for a 15% discount on an annual subscription!
Big Tech Inc.
Amazon's recent cost-cutting measures seem to be affecting more than just its delivery business. Manish writes that the company is shutting down its wholesale distribution business, called Amazon Distribution, in India. Amazon had started this unit to help neighborhood stores secure inventory. The company didn't say why it was closing this particular business down, but Manish notes that this is the third such Amazon unit to be shuttered in India.
Meanwhile, Natasha L reports that Meta has gotten itself into trouble again with the European Union's General Data Protection Regulation (aka, the agency that regulates data protection). Facebook's parent company is being hit with $275 million in penalties for what the agency said was breaches in data protection that resulted in some 530 million users' personal information being leaked.
Now enjoy six more:
French Court Says Man Was Wrongfully Fired For Not Being 'Fun'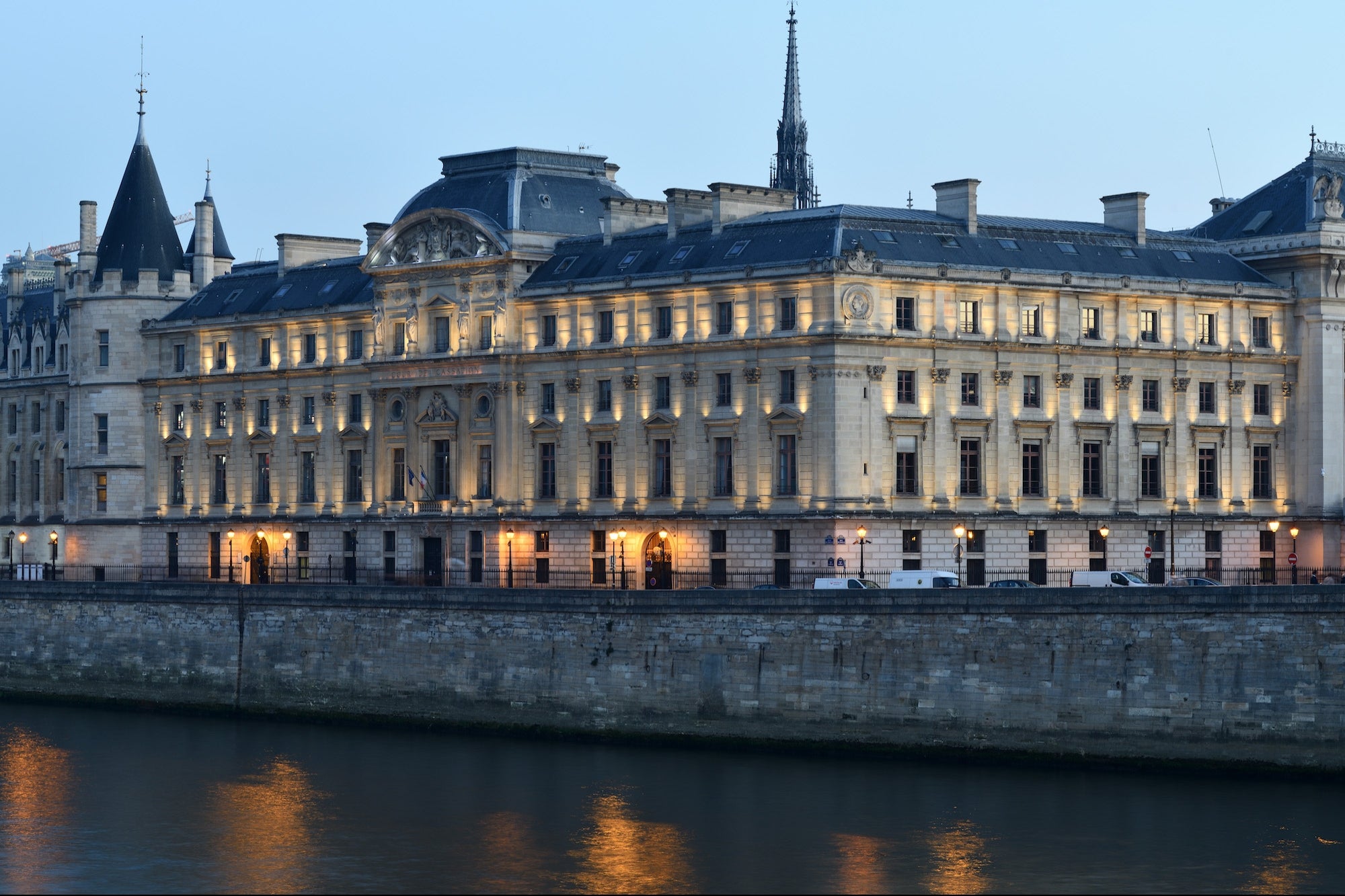 You can't be fired because a company doesn't think you're "fun" enough.
At least, that's according to France's highest court, The Court of Cassation, which ruled earlier this month that a man who was fired for not wanting to participate in certain company activities billed as part of their "fun" culture was wrongfully terminated, according to The Washington Post.
The man's legal team said their client wasn't seen as "fun" because he refused to engage in corporate events with large amounts of drinking. The man also claimed a work culture where people did activities such as miming sexual acts, sharing beds with other employees at work events, and giving people uncouth nicknames, per the outlet.
A Google translation of the court documents characterized these acts as "practices advocated by the associates linking promiscuity, bullying, and incitement to various excesses."
The decision says the man was fired in March 2015 for not embracing the company's "fun" culture (calling it "professional incompetence,") as well as being more rigid of personality, the documents claim.
The company in question is Cubik Partners, a management consulting firm. It did not respond immediately to a request for comment.
France is known for its pro-employee labor laws and well-known jokes about how it's impossible to get fired there. That is also generally true for other countries in Europe, including Ireland, where Elon Musk's Twitter has already faced a temporary injunction for firing an executive based there.
In this case, the court ruled that firing an employee for not doing the activities in question constituted a violation of "his freedom of expression," and that it is a "fundamental freedom" to not engage in some sort of social activity.
The fired employee had asked for over $400,000 USD, which the Paris Court of Appeals rejected last year. This ruling turned over that court's rejection in part, ordered the company to give the former employee $3,000 euros, and said it would look at his demand for damages at some point in the future, per Insider.