This Bhopal-based edtech startup aims to bridge the gap between academia and industry
After working at a Pune-based MNC for seven years, Ajay Singh Sisodiya found his calling elsewhere. When he started teaching as a guest lecturer, he realised that students were unable to link the industry with the theory being taught. Ajay took the plunge and decided to bridge the skill gap between his students and the current requirements of the industry by launching KI Technologies. Founder & CEO, .
A product design and development professional FEA analyst, entrepreneur, technologist, and professional trainer with over 11 years of industry experience, working with many reputed USA, Germany and Indian clients, Ajay's mission was to minimise the gap between industry and Mechanical Engineering students by providing quality industry-oriented training courses to make them industry-ready professionals.
How it works
Founded in 2019, Bhopal-based KI Technologies was formed with the idea of skill development, learning from industry experts, thereby turning students into employable-ready professionals. The startup has trained more than 6,000+ students, joining across the globe from universities like Coventry University,USA, Hochschule Esslingen University of Applied Sciences, Germany Aston University, UK etc. Besides, it has also extended its aegis all over the engineering colleges in India with students joining from IIT Indore,IIT Guwahati, NIT Surat, NIT Bhopal, NIT Patna,NIT Agartala, and more.
Delving deeper into the aspects of real industry learning, KI Technologies works on three verticals:
Job leading industry projects base – Skill-oriented professional live training courses for mechanical engineering students and working professionals, that would also include technical software-oriented mechanical/automobile industries courses, electric vehicle skill development courses, and industry 4.0 career-oriented courses.
Ensuring end-to-end FEA consulting services – From conceptual designs to virtual product validation with extensive experience, KI Technologies provides a complete range of product design and validation of finite element analysis (FEA) consulting services for relevant industries.
3D printing services (Additive Manufacturing Technologies) – For a quick mockup, functional test, concept validation, or even to validate the final design, KI Technologies' 3D printing, rapid prototyping, and 3D scanning with professional services ensure the best results.
Since it is a live platform, students are encouraged for open interaction with their trainers, while they are also trained to appear for interviews with the right kind of behavioral skills, including the overall grooming of the candidate.
Winning the market
Although the last two years have been fairly successful, Ajay aspires for more where he dreams of his company turning into a 'Center of Excellence' for product design, development and analysis, FEA & 3D printing services, and of course, to be regarded as the primary choice in technology and skill development training for students.
The journey was not without its fair share of struggles and obstacles. During the initial days, everyone was skeptical about online education or training. "Since we have online training projects that go live, it was quite difficult for us to convince the students at first. So, to gain their confidence and trust, we started giving free webinar sessions to make them realise the importance of the courses or training sessions in forming their careers," adds Ajay.
Currently, edtech platforms mostly hire professionals with one or two years of experience. But KI Technologies, apart from being an online course provider, is also working deeply with the industry. "We want to give the same experience to our students, while we are working with our clients. Our experts are directly connected to the industry and are aware of the everyday challenges, thus preparing students with the required skill sets for a particular project. That is how we stand apart from our competitors," reveals Ajay.
Significance of a .in domain
Opting for the .in domain name was an easy decision for KI Technologies as the target audience base is Indian. "The primary reason to go online is to build trust, showcase testimonials, workshops, and our unique points to our clients," says Ajay.
The National Internet Exchange for India (NIXI) is helping many businesses across the country to get a .in or .Bharat domain. Enterprises irrespective of their scale and size can avail a .in domain with the help of NIXI. It is affordable and can be availed in more than 22 languages for businesses coming from all regions of the country.
Ajay feels that the .in domain name extension has been instrumental in the growth of their overall online presence.
Growth and revenue
Recording an annual revenue growth of 80 percent, the numbers for KI Technologies rose from Rs. 10 lakh in FY 2019-20 to Rs. 30 lakh in FY 2020-21.
Currently, KI Technologies requires the backing of investors to enhance their presence, especially in the southern zone. "With the evolution of newer technologies, we feel there's a greater scope for us to convey to the students in a better way, thereby increasing our business opportunities and revenue growth," adds Ajay.
The pandemic has boosted the use of online platforms. "It seems that pandemic has become a boon for us," he adds on a light-hearted note. "The entire base of the educational system including classes, live webinars, training sessions has shifted online and it is anticipated that this shift would only increase in the days to come. Based on that, we are trying to implement MOUs with universities and colleges, offering training courses, and hoping for significant growth in the years to come, despite a dearth in the funding," conjectures Ajay.
The 'Shaping India Inc's Online Growth' series chronicles the journeys of startups and SMEs in India and how creating an online presence on the .in or .Bharat domain powered their success stories.
---
Identity in the metaverse: Creating a global identity system
With the advent of the metaverse, the need for a global identity system has become apparent. There are many different ways to create an identity in the metaverse, but no single system is universally accepted. 
The challenge is usually two-fold: first, how to create an identity that is accepted by all the different platforms and services in the metaverse, and second, how to keep track of all the different identities a person may have.
There are many proposed solutions to these challenges, but no clear consensus has emerged. Some believe that a single, global identity system is the only way to ensure interoperability between different platforms and services. Others believe that multiple identities are necessary to allow people to maintain their privacy and security.
The debate is ongoing, but it is clear that the need for a global identity system is becoming more urgent as the metaverse continues to grow.
Event
Intelligent Security Summit
Learn the critical role of AI & ML in cybersecurity and industry specific case studies on December 8. Register for your free pass today.
In this article, we will explore the various options for creating a global identity system in the metaverse. We will discuss the pros and cons of each option, and try to identify the best solution for the future.
Option 1: A single global identity
The simplest solution to the problem of identity in the metaverse is to create a single, global identity system. This would be a centralized system that would be responsible for managing all identities in the metaverse. 
The advantages of this approach are obvious: It would be much easier to keep track of identities, and there would be no need to worry about different platforms and services accepting different identities. In addition, a centralized identity system would allow for better security and privacy controls, as well as the ability to track identity theft and fraud.
However, this approach also has several disadvantages. First, it would be very difficult to create a global identity system that is accepted by everyone. Also, a centralized system would be vulnerable to attack and could be used to track people's movements and activities. Third, it would be difficult to protect the privacy of users in a centralized system.
Option 2: Multiple identities
Another solution to the problem of identity in the metaverse is to allow each person to have multiple identities. This would mean that each person could have one or more identities that they use for different purposes. 
One of the main advantages of this approach is that it would allow people to maintain their privacy and security. Each person could choose which identity to use for each situation, and they would not have to worry about their entire identity being exposed. In addition, this approach would be more resilient to attack, as it would be much harder to take down multiple identities than a single one.
The limitations of such an approach would be that it could be difficult to keep track of all the different identities, and there would be no guarantee that different platforms and services would accept all of them. In addition, multiple identities could lead to confusion and could make it more difficult for people to build trust with others.
Option 3: A decentralized identity system
A third solution to the problem of identity in the metaverse is to create a decentralized identity system. This would be an identity system that is not controlled by any one centralized authority but rather is distributed among many different nodes. 
This might seem like the ideal approach, since decentralization is a common theme in the metaverse. However, there are still some challenges that need to be overcome. For instance, it would need to be ensured that all the different nodes in the system are properly synchronized and that the system as a whole is secure. In addition, it might be difficult to get people to adopt such a system if they are used to the more traditional centralized approach.
One solution would be to get the nodes in the system to be run by different organizations. This would help to decentralize the system and make it more secure. Another advantage of this approach is that it would allow different organizations to offer their own identity services, which could be more tailored to their needs.
Another would be to incorporate an edge computing solution into the system. This would allow for more decentralized processing of data and could help to improve performance. It would also make the system more resilient to attack since there would be no centralized point of failure.
The best solution for the future of identity in the metaverse is likely to be a combination of these approaches. A centralized system might be necessary to provide a basic level of identity services, but it should be supplemented by a decentralized system that is more secure and resilient. Ultimately, the goal should be to create an identity system that is both easy to use and secure.
The ideal identity standards of the metaverse
Now that we have explored the various options for identity in the metaverse, we can start to identify the ideal standards that should be met by any future global identity system. 
It is no easy task to create a global identity system that meets all of the criteria, but it is important to strive for an ideal solution. After all, the metaverse is still in its early stages, and the decisions made now will have a lasting impact on its future. 
Current iterations of the metaverse have used very traditional approaches to identity, but it is time to start thinking outside the box. The ideal solution will be one that is secure, private, decentralized, and easy to use. It will be a solution that allows people to maintain their privacy while still being able to interact with others in the metaverse. 
Most importantly, it will be a solution that can be accepted and used by everyone. Only then can we hope to create a truly global identity system for the metaverse.
The bottom line on identity in the metaverse
The question of identity in the metaverse is a complex one, but it is an important issue that needs to be addressed. 
The challenges associated with creating an implementation that is secure, private and decentralized are significant, but they are not insurmountable. For one, it will be important to get buy-in from organizations that have a vested interest in the metaverse. These organizations can help to promote and support the adoption of identity standards. 
It is also important to keep in mind that the metaverse is still evolving, and the solution that is ideal today might not be ideal tomorrow. As such, it will be critical to have a flexible identity system that can adapt as the needs of the metaverse change. 
Ultimately, the goal should be to create an identity system that is both easy to use and secure. Only then can we hope to create a truly global identity system for the metaverse.
Daniel Saito is CEO and cofounder of StrongNode
How to Eliminate Scheduling Inefficiencies in Your Business
What do salons, consultancies, and home service providers all have in common? This question may seem like the prime setup for a joke, but there's no punchline to look forward…
Why You Should Start a Business Only While You Have a Job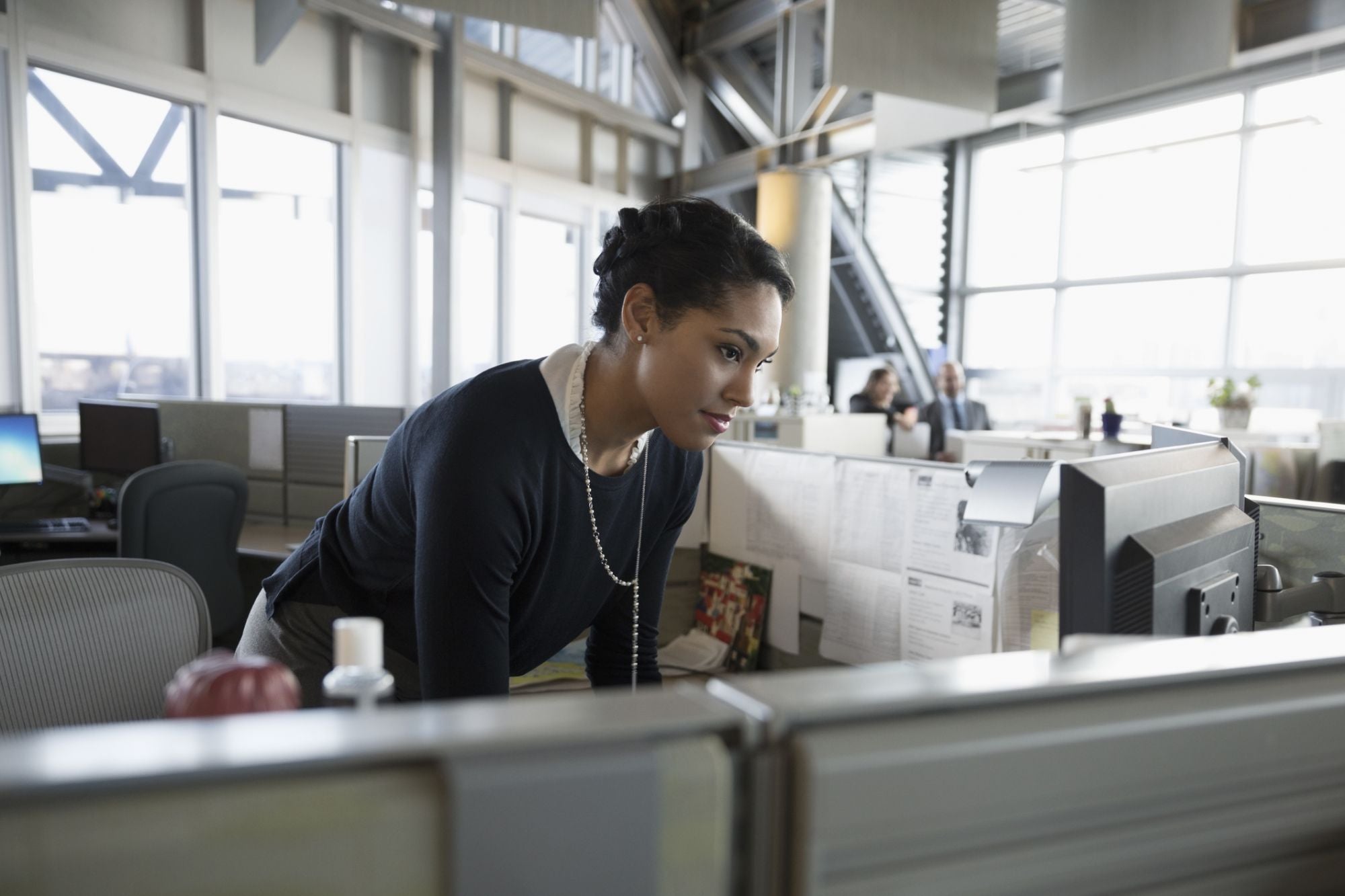 Opinions expressed by Entrepreneur contributors are their own.
Many people that I meet tell me that they dream of starting their own business. I always ask them, "Then why don't you?" They typically respond by saying that they have so many financial and personal responsibilities, that they can't just quit their job to start a company, etc. Then I tell them my story …
Related: How to Use Your Current Job to Start Your Next Business