This Bengaluru startup enables businesses to manage their corporate travel plans on a single platform
According to the World Travel and Tourism Council (WTTC), India, the seventh-largest business travel market globally, is projected to be among the top five travel markets by 2022. While 60 percent of the business travel market is managed by small travel agents, only 20 percent is managed by legacy travel management companies. 
"Both of them are old fashioned, operationally heavy, and bereft of any technology offerings for their customers," says Sajit Chacko, Co-founder of Tripeur — a Bengaluru-headquartered cloud-based, fully-integrated business travel startup.
He adds, "Customers are looking for efficiency, insights, and are going digital. This new opportunity is set to disrupt the legacy play in corporate travel." 
Founded in December 2015 by Sajit and Thiagarajan Rajagopalan, the travel-tech startup integrates with adjoining HR and expense systems of corporates to offer products like trip creation, approval, tickets for all services, policy adherence, behaviour shaping, analytics for savings and compliance. 
The startup's smart travel ERP transforms the manual corporate travel function to a unified platform experience for travellers, managers, admins, and CFOs, guaranteeing transparency, control, and insights.
How it works
Tripeur provides a solution that configures, manages, and controls travel budget in real-time at a cost centre level. 
"It is the only platform that allows all your offline travel vendors (cab vendors, etc.,) to be attached to the online platform for centralised invoice management and approved trip level reconciliation," he says.
Tripeur's average approval time is under five minutes due to its WhatsApp integration. About 95 percent of the transactions happen instantly on its system with immediate invoices and credit notes. The remaining five percent are from train/tatkal/VISA, etc., which carry a fixed TAT. 
"We enjoy a "zero" reconciliation issue in over two million transactions done till now," Sajit shares.
Tripeur provides information from all popular sources — air, hotel, bus, train, cabs, and insurance — and claims to provide users with the best available rates and content. It also integrates with third-party vendors to create a seamless multi-vendor experience platform.
"About 30 percent of our customers have come via referral from our existing customers. We have integrations with WhatsApp, Google, Microsoft, DarwinBox, PeopleStrong, and Zoho, as well as Open APIs, to connect with other HR/Expense/Finance systems," says Sajit.
The USP
With Tripeur, users can plan, monitor, control, and optimise their travel functions on a single platform, coupled with the service goodness of legacy travel companies, Sajit says.
"Technology that you currently do not have, now, is integrated and helps you manage your travel costs without investing in a heavy team," he adds.
As per Sajit, Tripeur is meant for those organisations who want to enjoy the benefits of great service, but are lacking a unified platform for controls.
Globally, it competes with the likes of TripActions, Travelperk, and domestically, it faces competition from Itilite.
The team
After completing his hotel management course from IHM, Sajit worked with the Leela Group for eight years. He decided to join the entrepreneurial bandwagon in 2005 after his one year stint with Sequoia-funded startup 247 Inc. 
From 2005 to 2014, Sajit dabbled with many gigs, restaurateurs, grain trade, newspaper digitisation, etc. 
"My success with restaurants gave me the confidence to pursue being an entrepreneur… Through references and connections, I met Thia (Thiagarajan Rajagopalan). We spent about eight months together discovering the opportunity, conceptualising, and validating, before we registered our firm in December 2015," he adds.
At present, Tripeur has 15 members in its team. Launched with a corpus of Rs 20 lakh, the startup used the funds to make market visits, get licenses for content, and use a third-party vendor to build a basic platform. 
Funding and monetisation
To date, Tripeur has raised about $2 million from SenseAI, Pentathlon, Incubate Fund, family offices of Hero and Patni, and others. 
"We are looking to raise another $2-3 million," says Sajit, adding, "COVID-19 has muted our growth temporarily. We were growing at 40 percent Month-on-Month pre-COVID and recovery has been about 60 percent with zero churn. We are planning for a 10X growth by the end of 2023." 
The startup charges customers per transaction for the usage of the platform and services and also gets a commission from its service partners. 
The way ahead
Tripeur is targeting companies with travel spend of Rs 1 lakh to Rs 2 crore per month, with an employee base of over 25. The startup aims to venture into the South East Asia market, starting with Indonesia. 
Present pan-India, Tripeur has a customer base of over 50 companies, including Siemens, Udaan, DTDC, Livspace, Meesho, Sharechat, etc., with over one lakh users having done over 100 lakh transactions.
"Our content partners are Travelport, Indigo, Spice Jet, GoFirst, TBO Tek, Make My Trip, Yatra, OYO, Treebo, Bajaj Insurance, IRCTC, RedBus, etc.," Sajit says.
He adds, "We have planned a three-pronged approach to scale: marketing and aggressive lead generation for the funnel, inside sales to optimise the sales cycle, and self helped onboarding for small companies." 
Identity in the metaverse: Creating a global identity system
With the advent of the metaverse, the need for a global identity system has become apparent. There are many different ways to create an identity in the metaverse, but no single system is universally accepted. 
The challenge is usually two-fold: first, how to create an identity that is accepted by all the different platforms and services in the metaverse, and second, how to keep track of all the different identities a person may have.
There are many proposed solutions to these challenges, but no clear consensus has emerged. Some believe that a single, global identity system is the only way to ensure interoperability between different platforms and services. Others believe that multiple identities are necessary to allow people to maintain their privacy and security.
The debate is ongoing, but it is clear that the need for a global identity system is becoming more urgent as the metaverse continues to grow.
Event
Intelligent Security Summit
Learn the critical role of AI & ML in cybersecurity and industry specific case studies on December 8. Register for your free pass today.
In this article, we will explore the various options for creating a global identity system in the metaverse. We will discuss the pros and cons of each option, and try to identify the best solution for the future.
Option 1: A single global identity
The simplest solution to the problem of identity in the metaverse is to create a single, global identity system. This would be a centralized system that would be responsible for managing all identities in the metaverse. 
The advantages of this approach are obvious: It would be much easier to keep track of identities, and there would be no need to worry about different platforms and services accepting different identities. In addition, a centralized identity system would allow for better security and privacy controls, as well as the ability to track identity theft and fraud.
However, this approach also has several disadvantages. First, it would be very difficult to create a global identity system that is accepted by everyone. Also, a centralized system would be vulnerable to attack and could be used to track people's movements and activities. Third, it would be difficult to protect the privacy of users in a centralized system.
Option 2: Multiple identities
Another solution to the problem of identity in the metaverse is to allow each person to have multiple identities. This would mean that each person could have one or more identities that they use for different purposes. 
One of the main advantages of this approach is that it would allow people to maintain their privacy and security. Each person could choose which identity to use for each situation, and they would not have to worry about their entire identity being exposed. In addition, this approach would be more resilient to attack, as it would be much harder to take down multiple identities than a single one.
The limitations of such an approach would be that it could be difficult to keep track of all the different identities, and there would be no guarantee that different platforms and services would accept all of them. In addition, multiple identities could lead to confusion and could make it more difficult for people to build trust with others.
Option 3: A decentralized identity system
A third solution to the problem of identity in the metaverse is to create a decentralized identity system. This would be an identity system that is not controlled by any one centralized authority but rather is distributed among many different nodes. 
This might seem like the ideal approach, since decentralization is a common theme in the metaverse. However, there are still some challenges that need to be overcome. For instance, it would need to be ensured that all the different nodes in the system are properly synchronized and that the system as a whole is secure. In addition, it might be difficult to get people to adopt such a system if they are used to the more traditional centralized approach.
One solution would be to get the nodes in the system to be run by different organizations. This would help to decentralize the system and make it more secure. Another advantage of this approach is that it would allow different organizations to offer their own identity services, which could be more tailored to their needs.
Another would be to incorporate an edge computing solution into the system. This would allow for more decentralized processing of data and could help to improve performance. It would also make the system more resilient to attack since there would be no centralized point of failure.
The best solution for the future of identity in the metaverse is likely to be a combination of these approaches. A centralized system might be necessary to provide a basic level of identity services, but it should be supplemented by a decentralized system that is more secure and resilient. Ultimately, the goal should be to create an identity system that is both easy to use and secure.
The ideal identity standards of the metaverse
Now that we have explored the various options for identity in the metaverse, we can start to identify the ideal standards that should be met by any future global identity system. 
It is no easy task to create a global identity system that meets all of the criteria, but it is important to strive for an ideal solution. After all, the metaverse is still in its early stages, and the decisions made now will have a lasting impact on its future. 
Current iterations of the metaverse have used very traditional approaches to identity, but it is time to start thinking outside the box. The ideal solution will be one that is secure, private, decentralized, and easy to use. It will be a solution that allows people to maintain their privacy while still being able to interact with others in the metaverse. 
Most importantly, it will be a solution that can be accepted and used by everyone. Only then can we hope to create a truly global identity system for the metaverse.
The bottom line on identity in the metaverse
The question of identity in the metaverse is a complex one, but it is an important issue that needs to be addressed. 
The challenges associated with creating an implementation that is secure, private and decentralized are significant, but they are not insurmountable. For one, it will be important to get buy-in from organizations that have a vested interest in the metaverse. These organizations can help to promote and support the adoption of identity standards. 
It is also important to keep in mind that the metaverse is still evolving, and the solution that is ideal today might not be ideal tomorrow. As such, it will be critical to have a flexible identity system that can adapt as the needs of the metaverse change. 
Ultimately, the goal should be to create an identity system that is both easy to use and secure. Only then can we hope to create a truly global identity system for the metaverse.
Daniel Saito is CEO and cofounder of StrongNode
How to Eliminate Scheduling Inefficiencies in Your Business
What do salons, consultancies, and home service providers all have in common? This question may seem like the prime setup for a joke, but there's no punchline to look forward…
Why You Should Start a Business Only While You Have a Job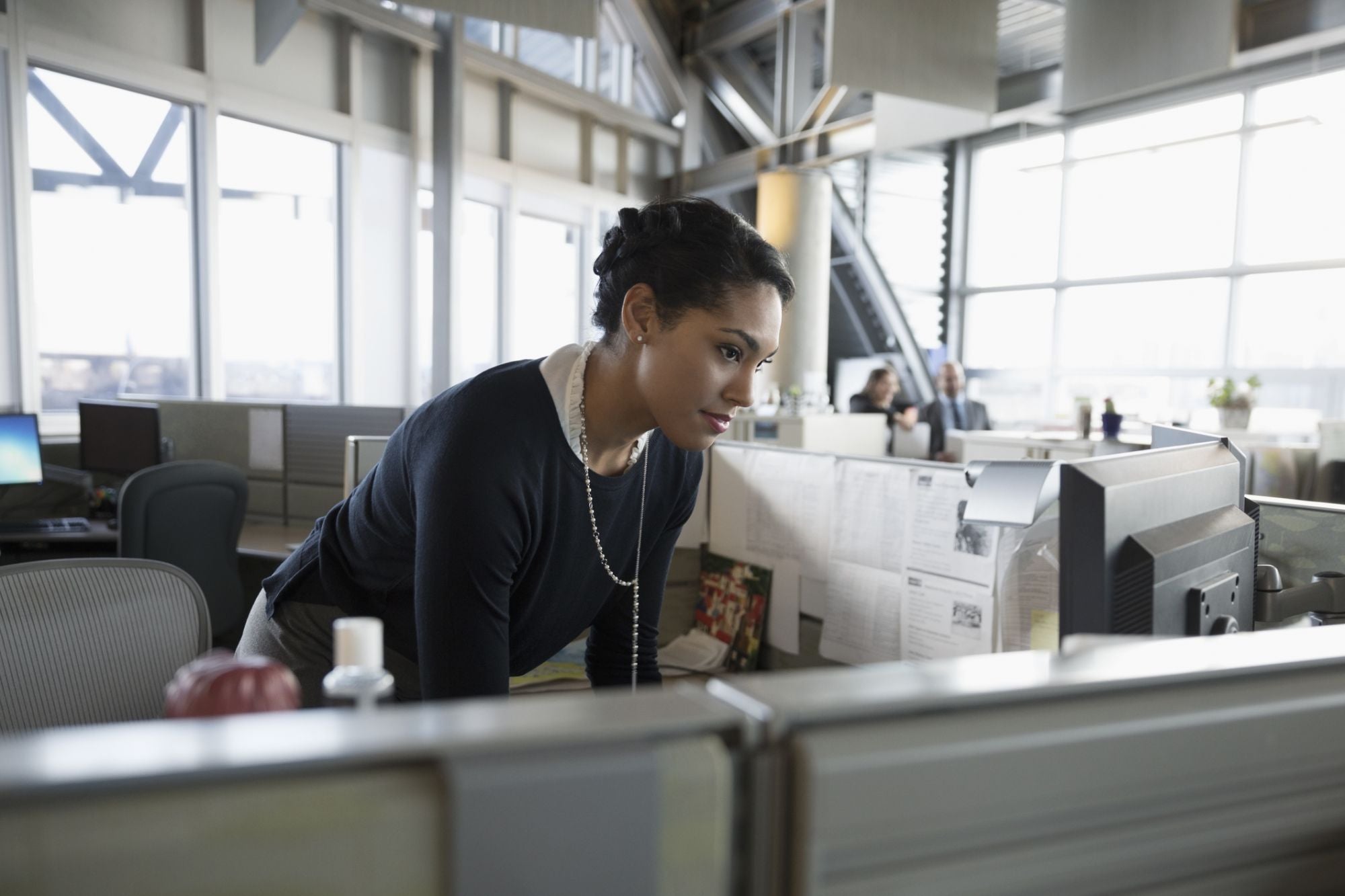 Opinions expressed by Entrepreneur contributors are their own.
Many people that I meet tell me that they dream of starting their own business. I always ask them, "Then why don't you?" They typically respond by saying that they have so many financial and personal responsibilities, that they can't just quit their job to start a company, etc. Then I tell them my story …
Related: How to Use Your Current Job to Start Your Next Business