Thinking About Selling Your Business? Avoid These Five Costly Mistakes
By Trent Lee, the recipient of the award as the #1 business broker in the country by the International Business Broker Association (IBBA).
Every day, all a crossed America, small business owners unintentionally make one or more of the following mistakes, which in turn drastically reduces their business value and or likelihood of successfully selling and exiting from their business. A single mistake or misstep could cost you tens of thousands of dollars in valuation change. People don't usually have room in their retirement budget for those kinds of mistakes, of course, so planning ahead and being educated can go a long way. If you think there is a chance that one day you'll be looking to sell your business, here's what you need to know.
1. Pricing
Of all the things you could do that would negatively impact the sale of your business, choosing the wrong asking price is a big one. After all, you can't set the price tag too high, or you'll never get any leads. You also can't sell the business too cheap because you won't make a profit. Plus, if a business seems "too cheap," people often question what's wrong with it or if the owner even knows anything about the business.
One way to avoid this is to work with a business appraiser or financial professional to determine the value and net worth of your business, as well as comparable business sales in the region. Then, you will be able to have a better idea of where to set your asking price. Don't take it personally — just take the information to heart and make sure your pricing is on point.
2. Lack Of Planning
Planning is everything in business. Without a good plan, nothing will be successful. Long-term planning is critical to the success of any business sale. Succession planning is often overlooked because the former owner assumes the future success of the company is "not their problem." Unless you want to see your business disappear after you sell, it certainly is your problem. This is especially true given that a large percentage of transactions happen with some form of seller financing or owner earn-out.
Another aspect of poor planning is sloppy financials. This could be the single biggest and most costly mistake a small business owner can make. Underreporting revenue, hiding personal expenses in the business and lack of detailed financials are so common but so costly. Take the time to either learn how to handle the bookkeeping and accounting yourself or better yet, hire a professional to handle this for you.
Not only should you be reviewing accurate and up-to-date financials each month, but you will need accurate and up-to-date financials when it comes time to value and sell your business. The owner who underreports revenue for the sake of saving on taxes is not only dishonest but seriously kills the future value of the business and the likelihood of selling it.
3. Not Using The Right Representation
Don't try and represent yourself when selling your business. You need to stay focused on operating and growing the business. Rely on a licensed business broker or mergers and acquisition professional. You can't just choose the first agent you find and assume they're the best, though. You have to take the time to investigate their credentials and learn what they can do for your transaction.
Sometimes, people assume a business sale will be "easy enough," or they think one of their employees may be interested and try and handle this on their own. The owner nearly always underestimates the amount of time, expertise and ability to keep the transaction confidential, not to mention the amount of legal advice and guidance the owner will need. Do yourself and your business a favor and surround yourself with professionals.
4. Not Having Clean Due Diligence Documents
Too often, sellers burn out and begin to mentally check out of their business. But a new buyer, if they are going to pay top dollar, needs to be excited about your business and the future potential. Don't mentally check out until you've worked with a professional to help gather, organize and compile all the necessary due diligence documents that a buyer and their team of professionals will require to validate the financials, contracts, agreements and future potential of the business.
5. Choosing The Wrong Buyer
Depending on the deal structure, it's likely that you will want to feel positively about who the buyer is — not just the dollar amount they are offering. The first offer may or may not be the best offer; even the highest bid may not be your best offer. You'll want to make sure you choose someone who is ready to buy and run a business and help it grow, but just as importantly, someone who will take care of your employees, your customers and the relationships you've spent years developing. Evaluate all the options you have and compare what each offers to what you foresee for the future of your business.
Find someone who can connect with customers and who can deliver the level of commitment and passion to the business that you have always given. These factors will matter a lot more than you realize. If there is one thing I've learned having sold over 400 businesses, it's that small business owners have a love and passion for their employees and customers. Even though the owner may get burned out, they almost always still care about the others who helped them along on their entrepreneurial journey.
A good business sale takes a little planning and preparation but results in a great opportunity for the former and current owner alike. When you take the time to set yourself up for success, these dos and donts should be at the top of your list. This will not only help you find a better deal, but will help you avoid many of the pitfalls of selling a business for the first time.
Down rounds are still rare by historical standards • TechCrunch
If you thought that the recent venture capital market was tough, let me tell you about 2016, 2017, 2018, 2019 and 2020.
With the first week of December under our belts, we're not too far away from the end of the year. And that means that 2022's venture capital story has largely been written. It's not a single narrative; instead, this year started on a high, with momentum from the monstrous 2021 funding period persisting into the new year. From that point, we've seen a slowdown accelerate into what some consider a downturn.
---
The Exchange explores startups, markets and money.
Read it every morning on TechCrunch+ or get The Exchange newsletter every Saturday.
---
Startups raised lots of capital this year. Less, yes, than last year, but more than in nearly any year in recent memory. It's still a good time to build a tech upstart.
Does that perspective feel too sunny when we hear so much doom and gloom on Twitter regarding startup prospects in a more conservative investing climate?
Howie Mandel gets a digital twin from DeepBrain AI
Howie Mandel is stepping into the metaverse. DeepBrain AI has created a pretty realistic AI version of comedian and actor Mandel.
Deepbrain AI, based in South Korea and Palo Alto, California, calls its creation "AI Howie," and it's an interactive virtual human and digital twin for immersive and personalized fan experiences. AI Howie mentions VentureBeat and talks to me in the attached videos.
Unlike the "deepfakes" of Tom Cruise and other actors, the real Howie Mandel cooperated with DeepBrain AI to create the virtual human AI replica of the famous comedian, actor, host, and technology enthusiast. We used "virtual Paris" AI character at our recent MetaBeat event in San Francisco.
"I am equally thrilled, excited, and terrified to finally have the ability of showing up and doing things without going anywhere or doing anything," said Mandel, in a statement. "Thank you, DeepBrain."
DeepBrain AI applies deep learning technology to create hyper-realistic virtual humans through its AI Studios and the AI Human platforms. These virtual humans are digital twins of the real person, with the same appearance, voice, gestures, and subtle mannerisms. The AI Studios platform enables script-to-video software that synthesizes dynamic video content in seconds, producing the quickest and most
realistic AI-generated videos. The script-to-video editor makes it easy for customers to select a model and then make it say something based on a script. Within a minute or so the video is made.
This is a powerful communication and marketing tool for celebrities, professional athletes, news anchors, and even politicians. Before working with Howie Mandel, the DeepBrain AI team created digital twins of Premier League soccer superstar Son Heung-Min, multiple news anchors across Asia, and South Korean president Yoon Suk-yeol.
Joe Murphy, business development manager for DeepBrain AI, said in an interview with VentureBeat that the virtual Howie is a conversational model that you pepper with questions. DeepBrain AI designs and develops these virtual humans for the purpose of creating digital twins (like Howie Mandel), digital people, and avatars.
"We create models of real people," Murphy said. "We also have completely synthetic virtual humans. That is what we'll call digital people. And then avatars are just the basic Roblox type of avatars. But where our technology comes in with the digital twins is we go through a deep learning process to clone the person's voice, their mannerisms, their face, the way their eyes move, the way their lips move."
He added, "So we create what we call the digital twin of the real person with all the uniqueness of that person. Our mission is to use this technology that we've developed throughout Asia and bring it to America."
In addition to the script-to-video capabilities, the company provides fully conversational experiences with its AI Human software. The AI Human solution enables fans to interact and engage with AI Howie by simply asking questions. For example, when asked, "What was your favorite act on AGT this season?" the AI Howie model responds in real-time to support interactive, fun, and engaging fan experiences.
AI Humans are available within mobile apps, web browsers, or voice-activated kiosks.
"Our vision is to humanize digital experiences and empower creative teams to generate immersive content at scale," said Eric Jang, DeepBrain AI CEO. "Working with Howie Mandel was a fun experience, and we are excited to see how the AI Howie collaboration will connect with his fans worldwide."
DeepBrain AI, (formerly Moneybrain), a conversational AI startup based in Seoul, South Korea, has raised $44 million in a series B round led by Korea Development Bank at a post-money valuation of $180 million. The company started in 2016 and it has raised $54 million to date. The company has 130 employees.
The AI is being used for AI news anchors in South Korea and China at four different television networks. The networks flag that the anchor is an AI avatar so that no one gets confused.
While multiple companies are working on virtual humans, DeepBrain AI's avatars are hyperrealistic. One of Asia's largest insurance companies is also using it, as is a "brand ambassador" for a soccer team.
"When we worked with Howie Mandel, we went down to his studio in Los Angeles, we provided a script, and fed our training data into our neural network," Murphy said.
It took about a day to do a video shoot with Mandel and about three to four weeks of machine learning time on the computers to generate the first AI model.
Back in January, DeepBrain AI opened its office in Palo Alto, California, and it is talking to partners in Silicon Valley and the rest of the U.S. Over time, Murphy said that the hope is to create AI avatars in realistic 3D for the metaverse. In South Korea, kiosks are appearing in places like banks with both 2D avatars and 3D avatars.
Over time, Murphy said the avatars have gotten better at mannerisms, lip sync, and subtle gestures. The speed of real-time responses in conversations has also gotten faster. The company is talking about doing more with game companies and major brands.
This Doggy DNA Test Ships Free for the Holidays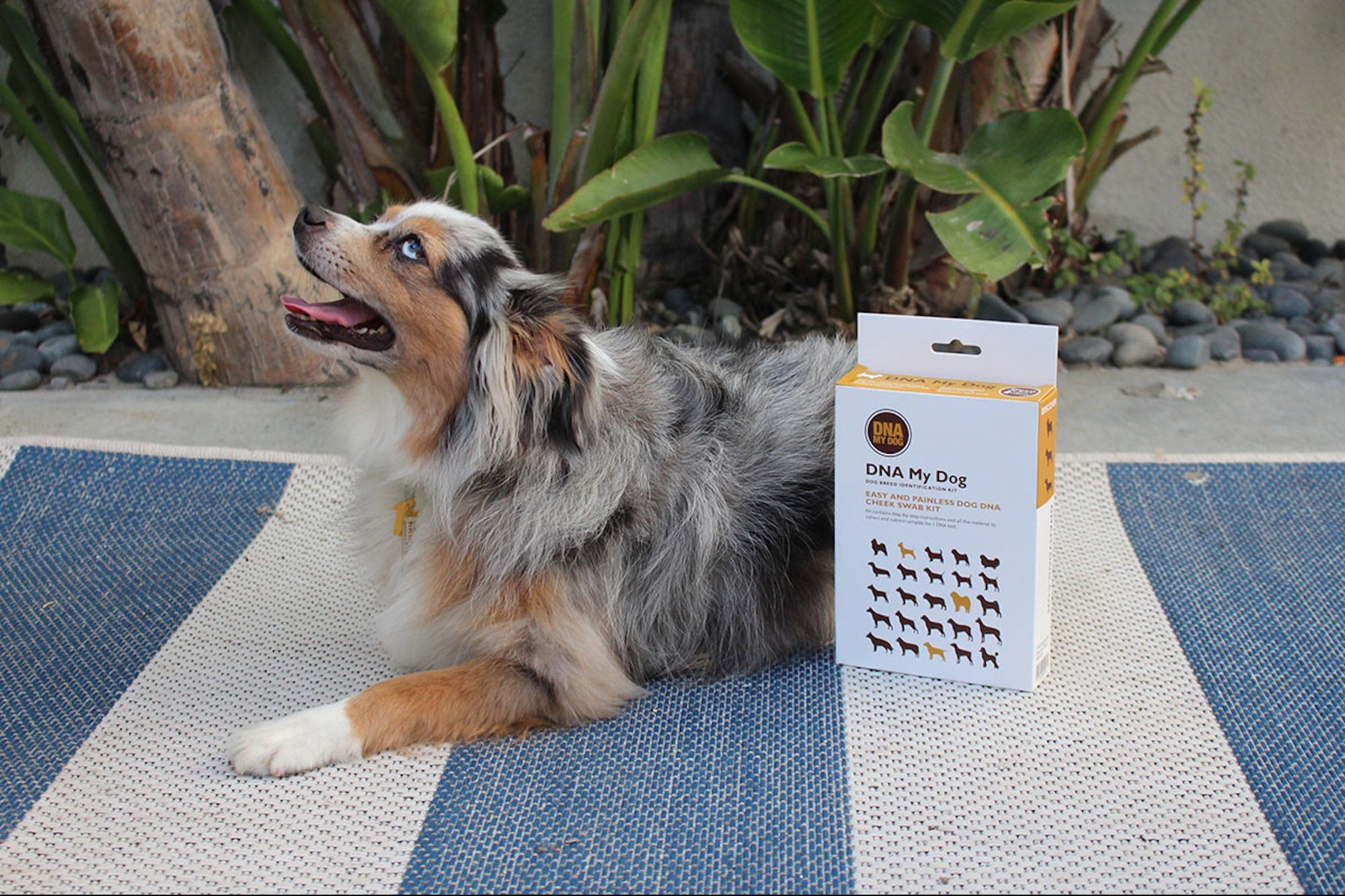 Opinions expressed by Entrepreneur contributors are their own.
Every pet owner wants the best for their animal sidekick. They want to spend as much time as possible with them, even at the office. But being the best dog owner you can be isn't all about just being present. It helps to understand your dog on a genotypic as well as phenotypic level. That's one reason why doggy DNA tests have become so popular.
If you're wondering what to get for your pooch this holiday season, look no further than the DNA My Dog Breed Identification Test. If you order by December 8, you'll get free shipping, but that date is coming up fast so don't delay.
This simple, painless kit requires just a swab of your dog's cheek to get a detailed report delivered in two weeks or less. That report includes a custom photo certificate of the breed breakdown found in your dog's genetic breed composition, a percentage breakdown of the levels found in your dog's DNA, and a report on the dominant breeds, personality traits, and health concerns that your dog may be genetically predisposed to. All of that information will help you be a better friend to your dog, making smarter decisions about food, training, and healthcare.
The DNA My Dog Kit was awarded at the 2020 GHO Biotechnology Awards and user Bonnie H. writes, "I loved this experience!!! The kit came immediately with great instructions. The results came exactly when promised. When I couldn't open the attachment with the results, I emailed my concern and got instant help! To find out his DNA has been the coolest experience!"
Lock in free shipping on a unique gift for your dog by December 8. Grab the DNA My Dog Breed Identification Test on sale for 24% off $79 at just $59.99 now.
Prices subject to change.