The Top 3 Stocks to Buy in February
Consider Adding These 3 Stocks Next Month 
With the stock market off to one of the worst starts to a year in recent memory, the idea of adding new positions in February might be met with some hesitancy among many investors. It will certainly be interesting to see if equities can finally bottom and how the market digests the recent Fed meeting and the prospect of rate hikes in March. Combine these headlines with the fact that we are heading into the heart of earnings season and you have a recipe for a fascinating month ahead.
While there are plenty of complex factors at play in both financial markets and the economy at this time, that doesn't mean investors should avoid seeking out stocks trading at attractive levels. The truth is that volatility can create some amazing buying opportunities, and when sentiment gets extremely washed out it can be the ideal time to load up on intriguing stocks for the long term.
That's why we've put together the following list of the top 3 stocks to buy in February so that you can approach this month with the confidence needed to take full advantage of whatever the market brings.
If there's one stock that investors should be watching closely for February, it's Apple. The multinational tech company has such a massive weight in the market indexes that it will provide important signs about where we could be heading next. Regardless of how shares trade in the short-term, long-term investors should view the recent weakness in Apple as an opportunity to add shares of one of the best companies in the world at prices well off of 52-week highs. The company's smartphones, personal computers, tablets, wearables, and accessories are some of the best-selling consumer electronics products in the world, and it's easy to envision a future where these devices continue flying off of the shelves.
Apple continues to deliver quarter after quarter of staggering growth, which is a big reason why it has become the most valuable company in the world by market capitalization. The company just announced its Q1 earnings which saw Apple beat consensus estimates on EPS and revenue, which tells us that the company has been able to navigate supply chain issues well. Apple's Q1 revenue of $123.9 billion was an all-time record and represents year-over-year growth of 11%, and the company expects to set another record for the March quarter.
Zim Integrated Shipping (NYSE: ZIM)
Next up is an appealing shipping stock that has been benefitting from the aforementioned supply chain issues. Israel-based Zim Integrated Shipping operates a fleet and a network of shipping lines offering cargo transportation services on all major global trade routes. Shipping companies like Zim have been busy helping the international trade market return to normal following the pandemic, particularly since big companies like Alibaba rely on it for logistics technology. Shipping rates have gone up significantly as well, which is showing up in this company's earnings.
Zim Integrated Shipping generated its highest ever quarterly net income of $1.46 billion in Q3, up 913% year-over-year, and boosted its forward guidance for the year, which are both signs of a company that is poised to continue delivering shareholder value. It's also worth mentioning that the stock offers a very attractive annual dividend yield of 16.83%, which is certainly appealing given inflation concerns.
Since technology stocks face the most risk in February given rising bond yields, it makes sense to look at a high-quality cyclical name like Deere & Co. The stock has been consolidating for almost an entire year and could be gearing up for a breakout if the market can find a bottom. Deere is the world's largest producer of farm equipment and also a leading producer of construction equipment. That means it's a company that should benefit from U.S. federal infrastructure spending and high crop prices. Supply chain constraints should also ease up in the coming months and help the company meet rising customer demand for new and used equipment.
The company will report its Q1 earnings on February 18th, which could be a catalyst that helps shares break out of the recent price range. Last quarter, Deere delivered Q4 EPS that increased by over 70% year-over-year, which is a good sign that the company's business is heading in the right direction after the pandemic. Finally, a dividend yield of 1.13% and a forward P/E ratio of 16.75 make this exactly the type of stock to look at in a difficult market environment where value might remain more in favor than growth for months to come.
Identity in the metaverse: Creating a global identity system
With the advent of the metaverse, the need for a global identity system has become apparent. There are many different ways to create an identity in the metaverse, but no single system is universally accepted. 
The challenge is usually two-fold: first, how to create an identity that is accepted by all the different platforms and services in the metaverse, and second, how to keep track of all the different identities a person may have.
There are many proposed solutions to these challenges, but no clear consensus has emerged. Some believe that a single, global identity system is the only way to ensure interoperability between different platforms and services. Others believe that multiple identities are necessary to allow people to maintain their privacy and security.
The debate is ongoing, but it is clear that the need for a global identity system is becoming more urgent as the metaverse continues to grow.
Event
Intelligent Security Summit
Learn the critical role of AI & ML in cybersecurity and industry specific case studies on December 8. Register for your free pass today.
In this article, we will explore the various options for creating a global identity system in the metaverse. We will discuss the pros and cons of each option, and try to identify the best solution for the future.
Option 1: A single global identity
The simplest solution to the problem of identity in the metaverse is to create a single, global identity system. This would be a centralized system that would be responsible for managing all identities in the metaverse. 
The advantages of this approach are obvious: It would be much easier to keep track of identities, and there would be no need to worry about different platforms and services accepting different identities. In addition, a centralized identity system would allow for better security and privacy controls, as well as the ability to track identity theft and fraud.
However, this approach also has several disadvantages. First, it would be very difficult to create a global identity system that is accepted by everyone. Also, a centralized system would be vulnerable to attack and could be used to track people's movements and activities. Third, it would be difficult to protect the privacy of users in a centralized system.
Option 2: Multiple identities
Another solution to the problem of identity in the metaverse is to allow each person to have multiple identities. This would mean that each person could have one or more identities that they use for different purposes. 
One of the main advantages of this approach is that it would allow people to maintain their privacy and security. Each person could choose which identity to use for each situation, and they would not have to worry about their entire identity being exposed. In addition, this approach would be more resilient to attack, as it would be much harder to take down multiple identities than a single one.
The limitations of such an approach would be that it could be difficult to keep track of all the different identities, and there would be no guarantee that different platforms and services would accept all of them. In addition, multiple identities could lead to confusion and could make it more difficult for people to build trust with others.
Option 3: A decentralized identity system
A third solution to the problem of identity in the metaverse is to create a decentralized identity system. This would be an identity system that is not controlled by any one centralized authority but rather is distributed among many different nodes. 
This might seem like the ideal approach, since decentralization is a common theme in the metaverse. However, there are still some challenges that need to be overcome. For instance, it would need to be ensured that all the different nodes in the system are properly synchronized and that the system as a whole is secure. In addition, it might be difficult to get people to adopt such a system if they are used to the more traditional centralized approach.
One solution would be to get the nodes in the system to be run by different organizations. This would help to decentralize the system and make it more secure. Another advantage of this approach is that it would allow different organizations to offer their own identity services, which could be more tailored to their needs.
Another would be to incorporate an edge computing solution into the system. This would allow for more decentralized processing of data and could help to improve performance. It would also make the system more resilient to attack since there would be no centralized point of failure.
The best solution for the future of identity in the metaverse is likely to be a combination of these approaches. A centralized system might be necessary to provide a basic level of identity services, but it should be supplemented by a decentralized system that is more secure and resilient. Ultimately, the goal should be to create an identity system that is both easy to use and secure.
The ideal identity standards of the metaverse
Now that we have explored the various options for identity in the metaverse, we can start to identify the ideal standards that should be met by any future global identity system. 
It is no easy task to create a global identity system that meets all of the criteria, but it is important to strive for an ideal solution. After all, the metaverse is still in its early stages, and the decisions made now will have a lasting impact on its future. 
Current iterations of the metaverse have used very traditional approaches to identity, but it is time to start thinking outside the box. The ideal solution will be one that is secure, private, decentralized, and easy to use. It will be a solution that allows people to maintain their privacy while still being able to interact with others in the metaverse. 
Most importantly, it will be a solution that can be accepted and used by everyone. Only then can we hope to create a truly global identity system for the metaverse.
The bottom line on identity in the metaverse
The question of identity in the metaverse is a complex one, but it is an important issue that needs to be addressed. 
The challenges associated with creating an implementation that is secure, private and decentralized are significant, but they are not insurmountable. For one, it will be important to get buy-in from organizations that have a vested interest in the metaverse. These organizations can help to promote and support the adoption of identity standards. 
It is also important to keep in mind that the metaverse is still evolving, and the solution that is ideal today might not be ideal tomorrow. As such, it will be critical to have a flexible identity system that can adapt as the needs of the metaverse change. 
Ultimately, the goal should be to create an identity system that is both easy to use and secure. Only then can we hope to create a truly global identity system for the metaverse.
Daniel Saito is CEO and cofounder of StrongNode
How to Eliminate Scheduling Inefficiencies in Your Business
What do salons, consultancies, and home service providers all have in common? This question may seem like the prime setup for a joke, but there's no punchline to look forward…
Why You Should Start a Business Only While You Have a Job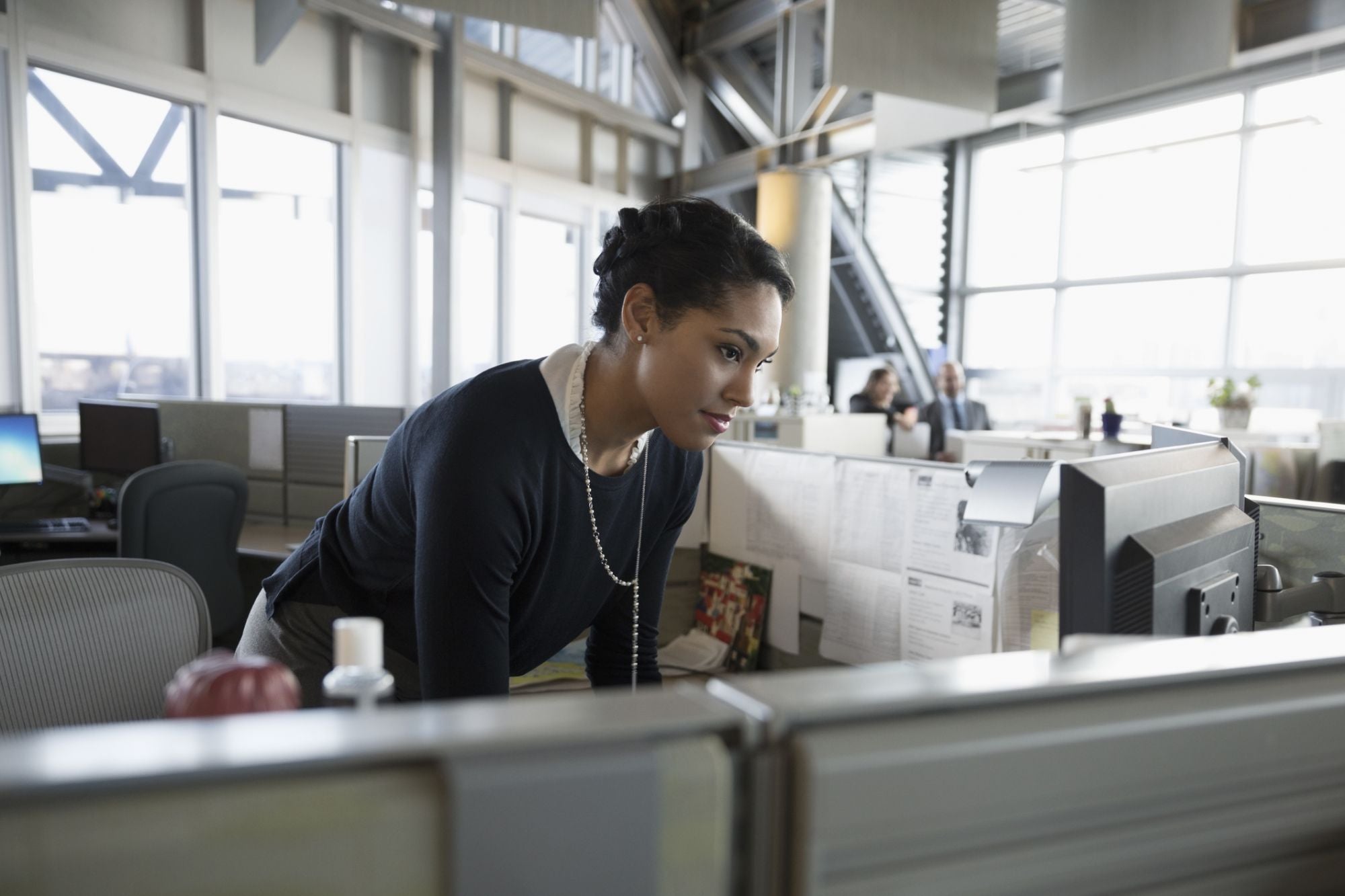 Opinions expressed by Entrepreneur contributors are their own.
Many people that I meet tell me that they dream of starting their own business. I always ask them, "Then why don't you?" They typically respond by saying that they have so many financial and personal responsibilities, that they can't just quit their job to start a company, etc. Then I tell them my story …
Related: How to Use Your Current Job to Start Your Next Business