The fan-made Volcanic Anivia skin is back with a fiery take on the usually cryo-based champion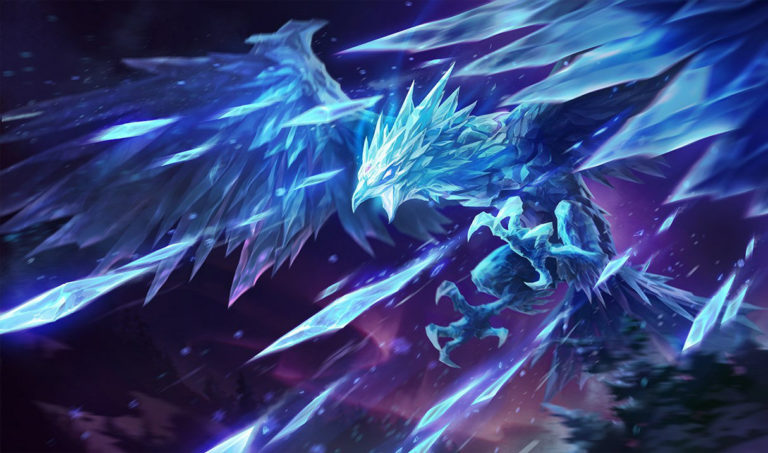 A fan has created abilities for a Volcanic Anivia Skin concept that has many League of Legends players asking for the skin to become a reality in 2022.
The video posted by Jiierf on Reddit features the usually cryo-themed phoenix with abilities that contrast her glacial nature. 
Anivia's Flash Frost (Q) turns her initial glacial hurl into a fiery ball with flames spewing out the sides. Meanwhile, her signature wall transforms from a frozen barricade into pointed stones being birthed from the fiery ground as her ultimate, Glacial Storm, turns the floor into a fiery pit that would burn any champion that steps foot on it. 
The video has been well-received by the League subreddit. Many Reddit users were sold on the fan-made Rebirth (passive) and Crystallize (W). Many have also been requesting for the concept of a Volcanic Anivia skin to be added to League's line of skins in 2022. 
The skin was originally created by Vlad Bacescu, a concept artist at Riot Games, while the abilities were created by Alfred Jäärf, who's previously produced fan-made reworks of both Skarner and Nocturne.
Bacescu has worked on a number of released League skins, such as Arclight Yorick, Infernal Shen, and Championship Ryze, the latter of which was the promotional skin for Worlds 2019.
A slew of Bacescu's skins can be seen through his ArtStation, ranging from ones that have officially made the game and some that were made purely as passion projects.

While the video only showcases Volcanic Anivia's abilities, a full model of how the skin could look in-game has been released through Bacescu's ArtStation, where Anivia as a fire phoenix truly comes to life.
The skin shows inspiration from both the Infernal and Volcanic thematics in League, featuring black, orange, and red color schemes.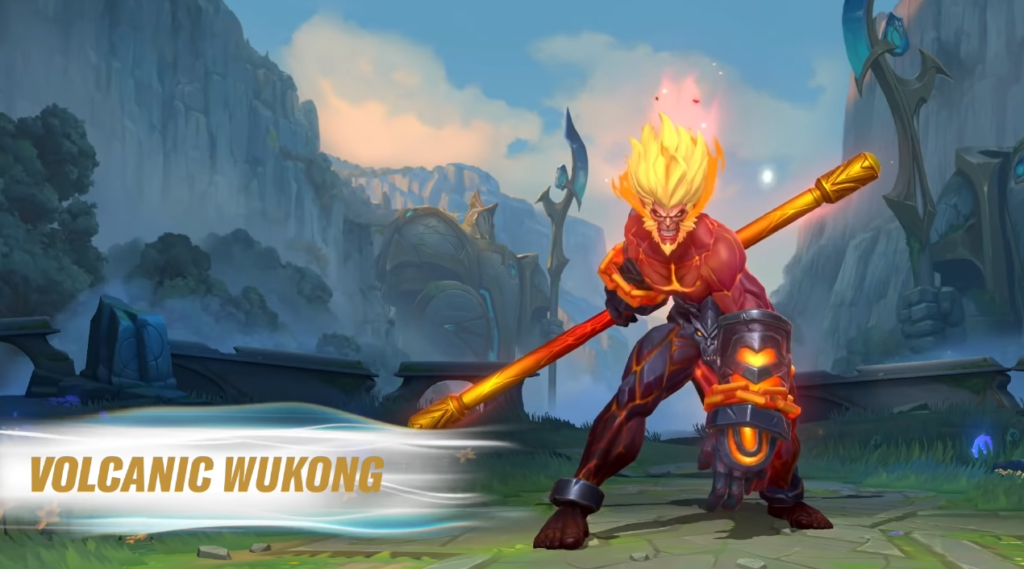 While there are a number of skins surrounding these fire themes, such as the Infernal theme, the Volcanic series is one that remains to be built upon. The only Volcanic-themed skin in League is Volcanic Wukong, which was reduced to one RP briefly on the Filipino server to raise awareness for the Taal volcano eruption. The Volcanic Wukong skin is currently being sold for 975 RP.
Riot announced earlier this year that it'd be revisiting old skin thematics, so this could be a good time to build upon a skin concept that's been well-received by the public. And given Bacescu's affiliation to Riot, it's a possibility that this Volcanic Anivia skin could be the start of a future project surrounding the Cryophoenix.
For now, League players can check out the 13 new skins recently released in Patch 12.2 that are centered around the Lunar New Year theme.
Troubled waters: The NLC is struggling to stay afloat after Riot's sweeping changes to EMEA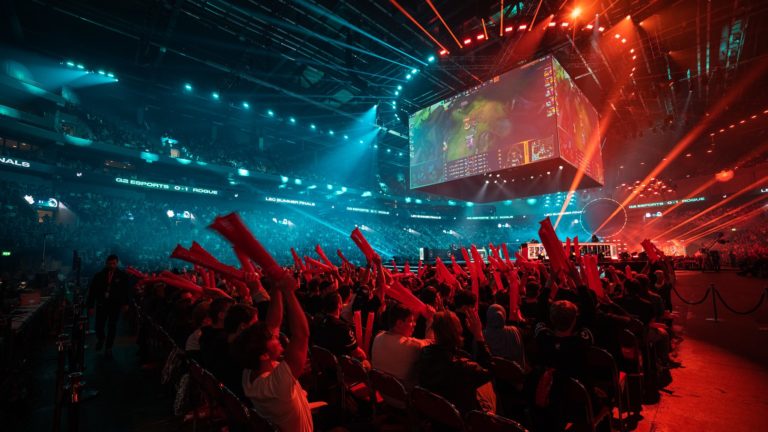 Before the new year begins, Riot Games revealed an entire treasure chest of changes headed to the European League of Legends scene, including a regional name change, new formats for the LEC, and a new ecosystem for tier two organizations. One league, however, is struggling to tread in these new waters: the NLC.
NLC teams are reportedly struggling to find funding and sponsors for the 2023 season due to the unstable situation in the league, according to independent journalist Brieuc Seeger. Recently, multiple major esports teams have pulled out of the league, including Excel Esports and Dusty Esports. Bifrost has also reportedly parted ways with all of its League staff, according to Seeger.
The league has been running since 2020, and has featured the Academy teams of several major European esports organizations, like Excel Esports, Astralis, and Fnatic. After an unsuccessful year in terms of finances, however, the NLC was forced to downsize its entire operation and become a non-accredited league. As a result, Seeger also said that sponsors are now hesitant to fund the league, especially after the NLC's prize money and stipends were reduced from €200,000 to €45,000.
Related: LEC is getting a new look in 2023: Riot introduces 3 splits and over 300 games
"We tried our best throughout the year but sadly, we did not hit our partnership goals due to the current market situation," the NLC said in a statement. "As such, it is no longer financially viable to continue at the level at which we have been operating. Therefore we have to take a step back for 2023 to establish an alternative path to lead the NLC into the future."
There will be two splits in the year, one pro-am tournament called the Aurora Cup, and there will be eight or 10 teams competing in 2023, depending on the feedback from the teams. If the situation worsens, however, the NLC might need some major help in the coming months if this league wants to survive the new year.
k0nfig returns to CS:GO for Heroic at BLAST Premier World Finals
Heroic have confirmed ex-Astralis player Kristian 'k0nfig' Wienecke will compete for the team as a stand-in for Martin 'stavn' Lund for the upcoming BLAST World Final 2022. Heroic made the decision to rest stavn for the end of the season.
k0nfig returns to CS:GO for his first LAN appearance since September's ESL Pro League Season 16, after his Astralis contract was terminated a month later amidst reports of a brutal altercation in Malta. Astralis released k0nfig amidst a roster shake-up for the Danish outfit, also bringing back Nicolai 'dev1ce' Reedtz around the same time after a period of mixed results for the four-time major champions.
Heroic released a statement on Twitter to confirm the news, after rumors spread early on Sunday regarding his possible involvement. 
k0nfig returns to CS:GO: is it a risk for Heroic?
Heroic find themselves in career-defining form, coming agonizingly close as runners-up at the amazing IEM Rio Major 2022. Just weeks later, Casper 'cadiaN' Møller and his team were on top of the world, defeating FaZe Clan in their hometown of Copenhagen at BLAST Premier: Fall Finals 2022. Though k0nfig is undeniably a skilled player, Heroic will be desperately hoping he can avoid controversy during his stint with the Danes.
Heroic will be aware that taking on a currently-controversial figure represents a huge risk, especially as they find themselves as one of the best CSGO teams in the world. Excitement around this Heroic roster has been building for a few months now, so if k0nfig can keep results ticking along quietly, the team will see that as a great return on their investment. 
Doubling down on Matthews: TSM adds Ari and Whitemon to Dota 2 roster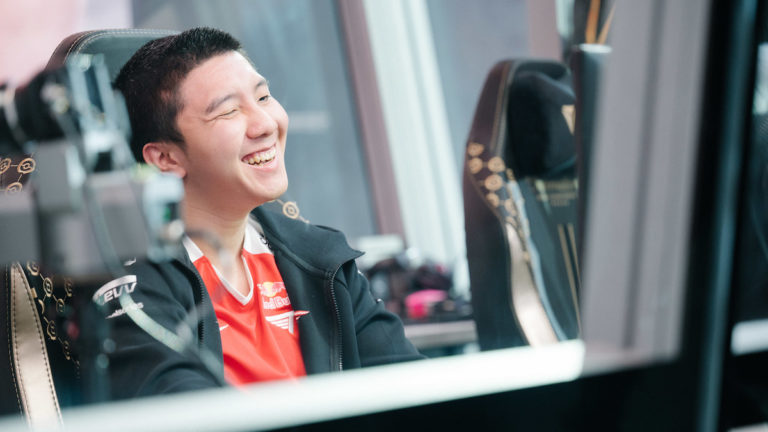 TSM's Dota 2 roster has been going through major changes after the team's disappointing run at The International 2022. Earlier in the roster shuffle season, TSM parted ways with Dubu, moved MoonMeander to the coach position, and the organization announced Matthew "Ari" Walker and Matthew "Whitemon" Filemon would take on their mantle.
In addition to Evil Geniuses moving to South America, TSM's latest roster move is one of the most intriguing in the North American Dota 2 region. Not only did the team bring in two talents from two different parts of the world, but the roster got dramatically younger in the process.
MoonMeander and Dubu are 30 and 29 years old, respectively, while Ari is 19 and Whitemon is 22. With MoonMeander moving to a coaching position, it looks like TSM decided to bring in young talent in the hopes of developing them in NA.
Despite his young age, Whitemon has been a part of strong rosters in SEA like Geek Fam and T1. Ari, on the other hand, was only beginning to participate in the Dota Pro Circuit, as he only previously played with Into The Breach. Ari's resume might look a little short in Dota for now, but his past speaks volumes.
Ari is a former Heroes of the Storm professional player who made the transition to Dota 2 in 2019 after HotS scrapped its esports scene. Only two years after making the switch, Ari reached 9,000 MMR and 11,000 MMR in 2022. His ability to learn rapidly and improve in an unmatched speed were recognized by other European talents, and Ari made it to the TI11 WEU qualifiers with Into The Breach, finishing fourth.
With TSM's roster getting even younger, it will be up to coach MoonMeander to shape the hot-blooded talent into the best versions of themselves. The current iteration of TSM features:
Enzo "Timado" O'Connor
Jonathan "Bryle" Guia
Jonáš "SabeRLight-" Volek
Matthew "Ari" Walker
Matthew "Whitemon" Filemon