The Critical Role of Data in K–12 COVID Recovery — THE Journal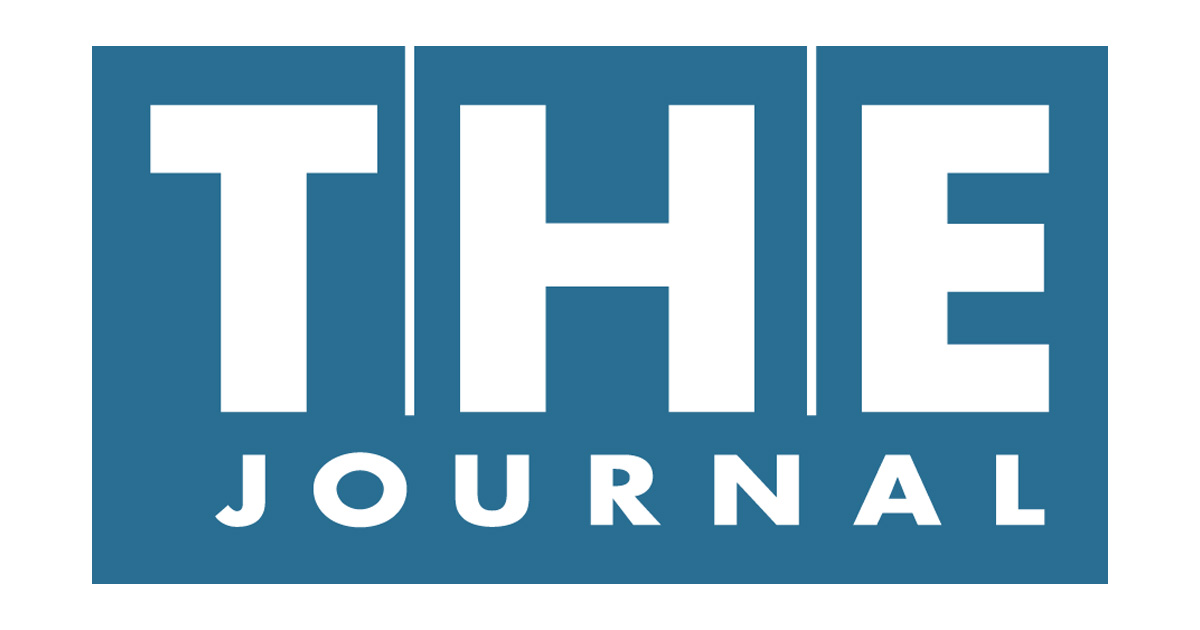 Expert Viewpoint
The Critical Role of Data in K–12 COVID Recovery
The COVID-19 pandemic has profoundly impacted schools and students across the nation. Recent research has revealed significant unfinished learning during the past two years. Student achievement in math and reading is lower than a typical year, with historically marginalized students and students in high-poverty schools disproportionately impacted. In addition to academic impacts, many students also faced social-emotional and economic challenges.
When the pandemic disrupted traditional in-person learning environments, K–12 schools were faced with the challenge of assessing the impact, triaging where possible, and developing long-term recovery plans. How much unfinished learning occurred, and in which grades was it most severe? Which schools or neighborhoods were most affected? Where was absenteeism highest? As schools recover, implementing the tools, policies, and practices necessary to capture and leverage actionable data will be critical.
Using Data to Identify District Trends
With a focus today on finding ways to remedy the loss of instructional time that occurred during the pandemic, educators are looking to all forms of data. From the cost of absences, to accountability gaps, to geomapping trends: Data must play a key role in the short- and long-term strategies education leaders deploy as they lead their districts and schools through COVID-19 recovery and beyond. Early identification of high-risk students is particularly critical this year, since new research has found wider gaps for the most vulnerable students.
There are several options for districts for identifying and measuring COVID-19 impact, but the most important factor is determining the common baseline for students. Many districts are using prior state test data or benchmark test data. Once the measurement method is selected, district leaders can begin to analyze the data to determine where to target interventions.
Larger districts may have data teams who are responsible for providing this information to teachers, but it remains a challenging task to understand what measure of unfinished learning has occurred and the extent to which it will affect a student's progress in coming years. As such, districts must have systems that make it easy to identify the variables of unfinished learning and provide each student's information in the context of their at-risk factors and in real-time.
We also know from the research and the experience of COVID-19 that various demographic groups are impacted differently. Being able to compare groups and students in different risk categories will help address these inequities. Understanding the impact across schools, communities, or subgroups — such as special education students or other traditionally disadvantaged groups — can help identify issues and implement interventions before academic failure occurs.
Having access to comprehensive data is also critical to tracking the success of interventions so that you can modify where needed and scale effective practices.
Tools Needed for Success
To succeed with closing achievement gaps, schools need more efficient ways to analyze their student data and identify which subgroups and which students need the most support.
The first step is to employ a platform where unfinished learning can be identified through the use of benchmark assessments and analysis of prior year state tests. This data will need to be in a user-friendly format. The data will also need to be accessible to almost everyone in the district responsible for lesson planning and curriculum; from administrators to teachers and counselors.
The second step is to communicate directly with parents in a 1:1 format. Districts will need a method of communication that will enable teachers to call or text parents and keep track of conversations that have occurred. The tracking ensures that all families have been reached and will help to identify students/families who have not engaged for further intervention.
To reach all families, conversations will need to happen in the language spoken at home. For this to be scaled to a class, grade, or school, the communication system will need instant translation capabilities beyond the capacity of a district translator.
The unfinished learning that has occurred and continues to occur due to COVID-19 is vast, and overcoming it will require multi-year investments into students and classrooms. To succeed with closing achievement gaps, schools need more efficient ways to analyze their student data and identify which subgroups and which students need the most support. It is essential that school leaders, educators, and parents have access to high-quality, real-time data at the student, classroom, school, and district levels to help support learning for all students.
8 Ways You Can Save Yourself and Others From Being Scammed
Opinions expressed by Entrepreneur contributors are their own.
Statistics on the number of scam websites that litter the internet are disturbing. During 2020, Google registered more than 2 million phishing websites alone. That means more than 5,000 new phishing sites popped up every day — not to mention the ones that avoided Google's detection. In 2021, the U.S. Federal Bureau of Investigation (FBI) reported nearly $7 billion in losses from cybercrime that is perpetrated through these sites.
What exactly are scam websites? Scam websites refer to any illegitimate website that is used to deceive users into fraud or malicious attacks. Many scammers operate these fake websites and will download viruses onto your computer or steal passwords or other personal information.
Reporting these sites as they are encountered is an important part of fighting back. In other words, if you see something, say something. Keeping quiet, even if you avoid falling prey, allows the scammers to aim at another target.
Perhaps you've received a suspicious link in an email? Or maybe a strange text message that you haven't clicked on. Fortunately, there are many organizations out there that have launched efforts aimed at reducing the threat that they pose. In general, these organizations put scam websites on the radar by collecting and sharing information about them. In some cases, they prompt an investigation into the scammers behind the sites.
Related: Learn How to Protect Your Business From Cybercrime
It's free to report a suspicious website you've encountered, and it takes just a minute. Here are eight ways you can report a suspected scam website to stop cyber criminals and protect yourself and others online.
1. The Internet Crime Complaint Center
The IC3, as it is known, is an office of the FBI that receives complaints from those who have been the victims of internet-related crime. The IC3 defines the internet crimes that it addresses to include illegal activity involving websites. Complaints filed with the IC3 are reviewed and researched by trained FBI analysts.
2. Cybersecurity and Infrastructure Security Agency
CISA, which is an agency of the U.S. Department of Homeland Security, targets a wide range of malicious cyber activity. It specifically requests reports on phishing activity utilizing fraudulent websites. Information provided to CISA is shared with the Anti-Phishing Working Group, a non-profit focused on reducing the impact of phishing-related fraud around the world.
3. econsumer.gov
The econsumer.gov site, run by the International Consumer Protection and Enforcement Network, is for reporting international scams. It is supported by consumer protection agencies and related offices in more than 65 countries. A secure version of their site is used by law enforcement agencies to share info on scams.
4. Google Safe Browsing
While Google does not have a mechanism for reporting all varieties of website scams, there is a form for reporting sites that are suspected of being used to carry out phishing. Reports made via the form are managed by Google's Safe Browsing team. Google's Transparency Report provides information on the sites that it has determined to be "currently dangerous to visit."
Related: Is That Instagram Email a Phishing Attack? Now You Can Find Out.
5. PhishTank
This service was founded by Cisco Talos Intelligence Group to "pour sunshine on some of the dark alleys of the Internet." Phishtank includes an ever-growing list of URLs reported as being involved in phishing scams. To date, it has received more than 7.5 million reports of potential phishing sites. It says that more than 100,000 of the sites are still online.
Related: 6 Ways Better Business Bureau Accreditation Can Boost Your Business
6. Antivirus Apps
Antivirus providers such as Norton, Kaspersky, and McAfee have forms that can be used to identify pages that users feel should be blocked. Scam sites would definitely fall under that category. With some antivirus platforms, reporting forms can only be accessed by registered users. Norton's is open to anyone.
7. Web host
There is a chance that the DNS service hosting the scam site will take action to shut it down. There are a variety of online resources that can help you to find the DNS of a particular site. Once you identify it, send a message to their customer service reporting the site in question and the experience that you had.
8. Share your experience on social media
This is actually more like sounding an alarm than filing a report, but it might protect one of your connections who stumbles upon the same site or is targeted by the same type of scam. At the very least, it could draw attention to the fact that scam sites affect real people. A post on Facebook about a close call you had with a scam might better equip your network to avoid any dangerous entanglements. If it does, they'll thank you.
Nothing is happening: Fortnite servers shut down ahead of Chapter 4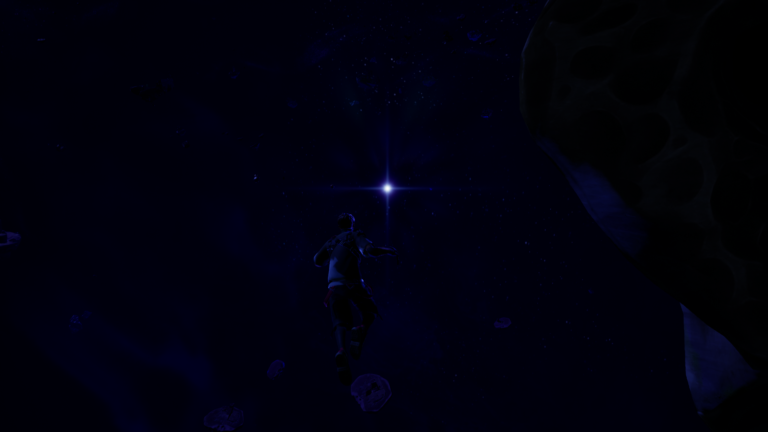 Fortnite surprised fans last month when Epic Games announced it would be ending Chapter Three after only being around for a year. This came as a surprise, as both Chapters One and Two took at least two years to reach their conclusion. What was even more exciting is that an event would be closing out the Chapter, with maintenance following immediately after.
Now that the event has ended and the island is being reforged, the servers have gone down and players are eagerly awaiting for them to return. With servers going down around 4pm CT it will likely at least be overnight before players are able to log back into the game. During the last event, Collision, the servers were down for about 12 hours after the event ended, but this could easily change.
Now that Epic Games has taken the servers offline, the developer is likely working to get the new map and features implemented into the game. While we aren't completely sure what to expect from this new season, many players are excited to see how the Island and the Loop will recover after the threat of the Chrome.
In the weeks leading up to the event, many theories about new features have been thrown around by some reputable leakers. Some of these features include HYPEX's previously leaked first-person perspective, which would definitely add a whole new and exciting way to experience Fortnite. While this info is still speculation, this would likely be as big of a change as the Zero Build mode released earlier this year.
As Epic Games gets the servers ready to go, leaks will likely come out and give players more information about what's available in Chapter Four of Fortnite.
LastPass hacked, OpenAI opens access to ChatGPT, and Kanye gets suspended from Twitter (again) • TechCrunch
Aaaaand we're back! With our Thanksgiving mini-hiatus behind us, it's time for another edition of Week in Review — the newsletter where we quickly wrap up the most read TechCrunch stories from the past seven(ish) days. No matter how busy you are, it should give you a pretty good idea of what people were talking about in tech this week.
Want it in your inbox every Saturday morning? Sign up here.
most read
Instafest goes instaviral: You've probably been to a great music festival before. But have you been to one made just for you? Probably not. Instafest, a web app that went super viral this week, helps you daydream about what that festival might look like. Sign in with your Spotify credentials and it'll generate a promo poster for a pretend festival based on your listening habits.
LastPass breached (again): "Password manager LastPass said it's investigating a security incident after its systems were compromised for the second time this year," writes Zack Whittaker. Investigations are still underway, which unfortunately means it's not super clear what (and whose) data might've been accessed.
ChatGPT opens up: This week, OpenAI widely opened up access to ChatGPT, which lets you interact with their new language-generation AI through a simple chat-style interface. In other words, it lets you generate (sometimes scarily well-written) passages of text by chatting with a robot. Darrell used it to instantly write the Pokémon cheat sheet he's always wanted.
AWS re:Invents: This week, Amazon Web Services hosted its annual re:Invent conference, where the company shows off what's next for the cloud computing platform that powers a massive chunk of the internet. This year's highlights? A low-code tool for serverless apps, a pledge to give AWS customers control over where in the world their data is stored (to help navigate increasingly complicated government policies), and a tool to run "city-sized simulations" in the cloud.
Twitter suspends Kanye (again): "Elon Musk has suspended Kanye West's (aka Ye) Twitter account after the latter posted antisemitic tweets and violated the platform's rules," writes Ivan Mehta.
Spotify Wraps it up: Each year in December, Spotify ships "Wrapped" — an interactive feature that takes your Spotify listening data for the year and presents it in a super visual way. This year it's got the straightforward stuff like how many minutes you streamed, but it's also branching out with ideas like "listening personalities" — a Myers-Briggs-inspired system that puts each user into one of 16 camps, like "the Adventurer" or "the Replayer."
DoorDash layoffs: I was hoping to go a week without a layoffs story cracking the list. Alas, DoorDash confirmed this week that it's laying off 1,250 people, with CEO Tony Xu explaining that they hired too quickly during the pandemic.
Salesforce co-CEO steps down: "In one week last December, [Bret Taylor] was named board chair at Twitter and co-CEO at Salesforce," writes Ron Miller. "One year later, he doesn't have either job." Taylor says he has "decided to return to [his] entrepreneurial roots."
audio roundup
I expected things to be a little quiet in TC Podcast land last week because of the holiday, but we somehow still had great shows! Ron Miller and Rita Liao joined Darrell Etherington on The TechCrunch Podcast to talk about the departure of Salesforce's co-CEO and China's "great wall of porn"; Team Chain Reaction shared an interview with Nikil Viswanathan, CEO of web3 development platform Alchemy; and the ever-lovely Equity crew talked about everything from Sam Bankman-Fried's wild interview at DealBook to why all three of the co-founders at financing startup Pipe stepped down simultaneously.
TechCrunch+
What lies behind the TC+ members-only paywall? Here's what TC+ members were reading most this week:
Lessons for raising $10M without giving up a board seat: Reclaim.ai has raised $10 million over the last two years, all "without giving up a single board seat." How? Reclaim.ai co-founder Henry Shapiro shares his insights.
Consultants are the new nontraditional VC: "Why are so many consultant-led venture capital funds launching now?" asks Rebecca Szkutak.
Fundraising in times of greater VC scrutiny: "Founders may be discouraged in this environment, but they need to remember that they have 'currency,' too," writes DocSend co-founder and former CEO Russ Heddleston.