Team Pacquiao GG partners with MetaGoons
Team Pacquiao GG, an esports organisation owned by boxer and Philippines Senator Manny Macquiao, has partnered with the metaverse development platform MetaGoons.
According to a release, the two companies will work together on content and charity initiatives alongside a non-profit Axie Infinity scholarship program.
RELATED: Manny Pacquiao-backed gaming and esports brand Team Pacquiao GG launches
As a result of the deal, MetaGoons becomes the exclusive metaverse gaming partner of Team Pacquiao.
This is a first high-profile partnership for Team Pacquiao GG since the company's founding in late 2021. Supported both by Manny Pacquiao and esports company Veloce Esports, TPGG is based in the Philippines and is currently focused on content creation and community building, with no professional players signed as of yet.
The partnership announcement comes alongside the conclusion of a $2m funding round MetaGoons, a 'metaverse platform' that aims to become the first holistic metaverse gaming, entertainment, investment and development guild. The company announced plans for further investment in the play-to-earn gaming ecosystem and the blochchain gaming industry.
MetaGoons co-founder Donnell Wright, said: "Manny's ethos of community, competition, and charity, aligns perfectly with our fighter mentality of being rebels of the status quo, always trailblazing the unbeaten path. We are incredibly proud to be joining TPGG's journey whilst supporting Manny's vision for the future of esports and gaming within the Philippines."
RELATED: EVOS Esports partners with metaverse game Avarik Saga
This partnership is also the first esports-focused deal for MetaGoons. The play-to-win gaming sector in Southeast Asian markets is experiencing rapid growth, and esports organisations are increasingly partnering with blockchain-focused companies, such as the recent partnership between EVOS Esports and the metaverse game Avarik Saga.
Esports Insider says: Partnering with an influential Phillipine company immidiately after announcing a funding round is a fast move for MetaGoons. Since the play-to-win market is growing incredibly fast in SEA, it makes a lot of sense for MetaGoons to work with Team Pacquiao GG to bring more events and activations into the region. 
Got rhythm? Fortnite will test players' musical skills with a new—and unusual—weapon, leaks claim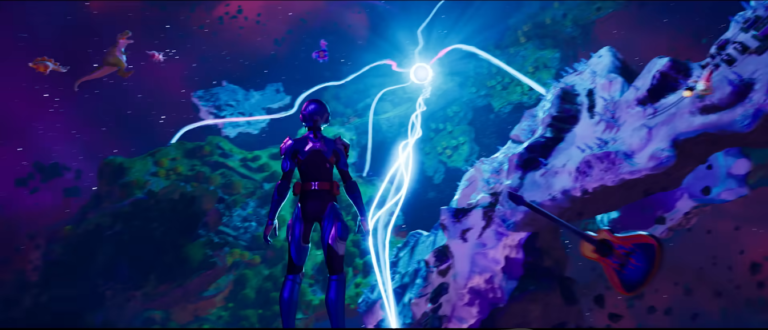 Fortnite has maintained its player base for a successful five years through the introduction of surprising and interesting new mechanics. Chapter Four has already brought improved graphics and movement abilities, and it looks like a new musical weapon might be changing the battle royale for good.
A new guitar-based weapon will be added to the game that will work based on a rhythm game, according to reputable data miner HYPEX. The tweet states players will need to strum the guitar to deal 75 damage per second to all the builds, amounting to 300 damage if they hit all the beats each time. It doesn't do damage to enemy players, however, and it's unclear if it affects non-player buildings as well.
This rhythm-based weapon, if real, will be an interesting new mechanic for the game. There's nothing like it in the game currently, so it clearly shows Epic has no problems experimenting with unique new ideas.
Related: New Fortnite leaks hint at potential arrival of Titanfall-inspired movement mechanics
Epic might have actually already given players a hint about this coming at the start of the season in the cinematic launch trailer. In it, players can see a guitar floating by the screen as Paradigm is being pulled into the island. While this could just as easily be nothing, Epic likely knows fans will pour through every second of any material to look for new items and cosmetics.
Look in the bottom right corner of the video as it pans across the forming island. You'll have to watch carefully, since it's only revealed on-screen for a second at most.
This item seems like it will work similarly to a previous item, the Boombox, which was an explosive item that players could throw, only damaging builds and not players.
Leaked Apex Legends Hardcore mode could break recycled LTM trend—but players already doubt it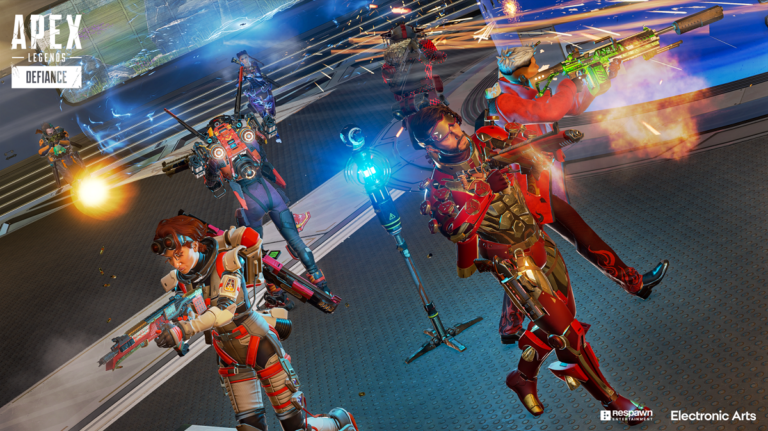 While the Wintertide event succeeded in bringing in a season 15 high player peak on Steam for Apex Legends, it didn't do much to address players' criticisms of the game using recycled and reused limited-time modes. This go-round for the Winter Express is the fourth year in a row that some version of the LTM has appeared in Apex, and the general sentiment on its return has been middling.
So it's not exactly a surprise that a recent leak from ThordanSmash caught the attention of the community. The popular content creator and insider teased a new mode that might be coming to Apex: Hardcore battle royale.
According to Thordan, the new mode will be one where players will be eliminated much more quickly and will put significant value on game knowledge. There won't be any HUD, the highest armor available will be the base white body shields, and bullets will do more damage than they do in the base game. There also won't be any Gold rarity items except for weapon hop-ups. That means items like Gold helmets that make abilities recharge faster and Gold backpacks that allow players to carry more health items won't be used in the mode.
In addition to these changes, there will be fewer health items, according to Thordan. This will make for an extremely fast time to kill (TTK) that should have players thinking and rethinking every single rotation and move they make on the battlefield.
Whether this is another LTM on the way or the new mode inhabits a more Control-esque role, a popular mode that commonly returns and feels more akin to Arenas than most LTMs, players are already split on whether a Hardcore mode in Apex is a good idea at all.
There are players who seem excited about the prospect of a Hardcore mode, but several others have brought up how the idea feels like an accelerated version of the standard non-ranked battle royale mode, with no incentive for players to take the mode seriously. That would most likely result in incredibly short games or long stretches where teams that decide not to hot drop don't see any fights. 
There's also some precedent in Apex for players not loving a significantly shorter TTK: the much-maligned nerf to all body shields in season six, where all body shields got 25 less health. The player outcry on the change was strong enough that Respawn reverted the change a few weeks into the season since players didn't enjoy the shorter TTK that the shield change enabled.
The new Hardcore mode sounds like Apex with a more Call of Duty-style TTK, and it's debatable whether any Apex players actually want that. A new LTM is certainly welcome, but if an Apex mode feels more like a different game, what's stopping players from just going and playing Modern Warfare 2 instead?
Thordan also mentioned that other LTMs like Team Deathmatch and some other previously-leaked game modes are still in the works. This year has been a fairly successful one for breaking up the LTM cycle compared to 2021, with both Control and Gun Run being popular LTMs in the community. But the response to the newest leaked LTM has been decidedly lukewarm and it remains to be seen if a Hardcore mode will inspire much new interest in Apex.
First ESL Impact CS:GO tournament of 2023 to kick off in Katowice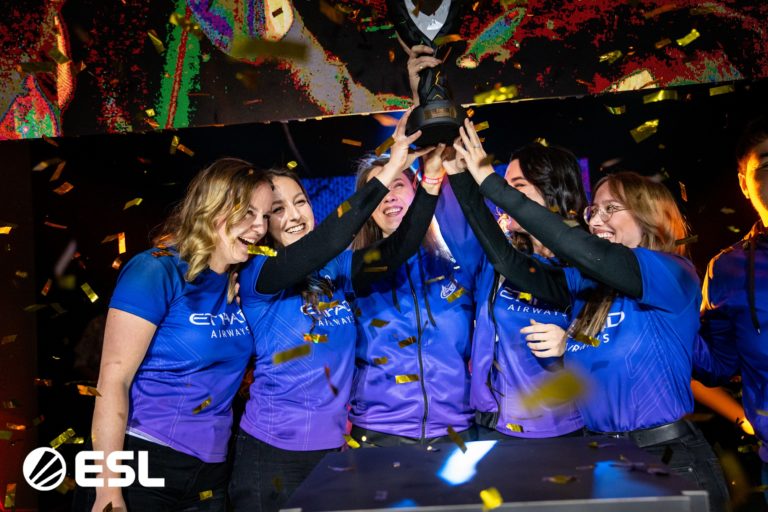 ESL Impact, the CS:GO circuit for marginalized genders, will return next year and the first stop will be in Katowice, Poland from Feb. 10 to 12, ESL announced today.
ESL has invited Nigma Galaxy, FURIA, CLG RED, and HSG to the tournament and four more squads will finalize the team list after qualifiers in Europe, North America, and South America are done. Nigma Galaxy were the best all-women CS:GO team of 2022, having won ESL Impact season one, ESL Impact season two, and ESL Impact Valencia throughout the year. FURIA were also consistent, having reached the grand finals of all three events.
The opening event of ESL Impact 2023 will run at the IEM Expo in Katowice and will be open to all fans, with no tickets required. This will be the first time a tournament for marginalized genders will take place in Katowice, one of the most iconic cities for CS:GO esports, since Intel Challenge Katowice in 2019, which was one of the best tournaments for all-women teams back in the day.
The open qualifiers for ESL Impact Katowice will take place from Dec. 14 to 18 in all three regions (Europe, North America, and South America). The best two teams hailing from Europe will qualify for the main event, while North America and South America will have one more team each.
ESL hasn't revealed the prize pool for ESL Impact Katowice 2023 yet, but the tournament organizer put $100,000 on the line for ESL Impact Valencia in 2022 and offered $123,000 for ESL Impact seasons one and two.