Team Envy given keys to Arlington Esports Stadium is great for esports
Back in November 2018, Esports Stadium Arlington, the largest dedicated esports stadium was opened. Located in Texas, it is a 100,000 square feet venue that can hold up to 2,500 spectators, which is quite amazing. Most recently, Envy Gaming was given the keys to the stadium, or to be more accurate, it got the rights to its operations.
The move marks a great moment in esports, with an organization fully operating a stadium and several franchised organizations using it as a home base.
Expanded use of the stadium
Envy's president and COO Geoff Moore told Star-Telegram that they are planning to use the stadium more often, which means there are going to be a couple of big changes. For starters, the public gaming center and the retail-based offerings like boot camps and private room leases are going to be closed down, as they haven't been getting much attention.
Instead, there will be more frequent events, tournaments, and festivals, not only for the pros, but also for the amateur gamers. The stadium will also be used more to show off games that usually do not get big attention and opportunities to be played at a venue like this. Some of the games like Age of Empires for example will host classic tournaments.
If the stadium gets enough attention, Moore mentioned that the stadium could expand even further, adding upgrades to the facility like big screens for spectators along with other quality of life features that any spectator can enjoy.
With that said, if you happen to have an opportunity to visit this amazing stadium, even if you are not a huge fan of the games being played at the start of the season, you definitely should. Not only because it is going to be a blast to experience the stadium with Team Envy as its new host, but also because you will be supporting the esports scene and showing just how powerful its community is.
Growth of esports in Texas
While Texas does have more popular sports teams like Dallas Cowboys and Texas Rangers, as esports is growing there, we are confident that it is slowly going to overtake the popularity of traditional sports. Texas based esports franchises like Dallas Fuel and OpTic Texas are bringing esports fandom to a whole new level.
It is expected from Envy to host their home game matches at the Esports Stadium Arlington now, not only for OWL, but also for Call of Duty, and Halo, as they have teams in those games as well. We expect plenty of matches and events to be held at the venue in the future, and potentially homestands to be held there if the franchised leagues decide to return to that format.
To make things even more exciting, the CDL Kickoff Cup is also held there from the 21st of January till 23rd of January. Team Envy is hoping to bring explosive growth to the esports scene, as tickets are already available. One can purchase a $20 one-day ticket, or spend $45 on a weekend pass, which is probably worth it considering how amazing the venue is, and how big of an event it is due to it being the first one this year.
How one CS:GO map has hurt Team Liquid over and over again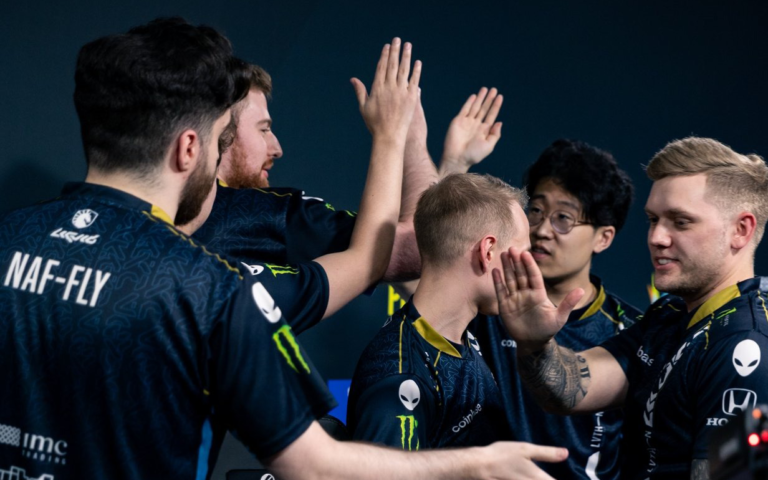 Every team in professional Counter-Strike has had its ups and downs with certain maps in the competitive pool. Even the greatest teams of all time, such as 2019 Astralis and 2015 Fnatic, have had to adjust their map bans during cold streaks.
What is rarely seen at such a high level of CS:GO, though, is a team firmly in the HLTV top 10 for months have such a disastrous losing streak on one map in the pool.
As November comes to a close, Team Liquid, the consensus fifth-best team in the world, has lost six of their last seven matches on Vertigo.
For some added perspective, two months have passed between Liquid's victories on Vertigo. On Sept. 21, Liquid took down MovieStar Riders 16-13, and on Nov. 23, Liquid beat G2 16-10. In between that, there were disastrous losses and questionable decisions on the pick for TL.
Two months of losses all coming on Vertigo, with a couple coming at pivotal points in the season for North America's top squad. Take, for example, map five of the ESL Pro League finals against Vitality on Oct. 2, a grand final with two teams who were known for perenially coming up short. This was a chance for Liquid to finally put North America back on top during one of the region's darkest periods. In the end, Liquid went down 8-0 in the match out the gate. This was a deficit the North American side would never recover from, losing the match 16-11 against Vitality.
To play devil's advocate, the ESL Pro League is one of the few S-tier tournaments with a best-of-five format. Neither Liquid nor Vitality actively chose to play Vertigo for game five, it was just the final map left after an extensive ban stage. 
That excuse wasn't available for TL and their fan base the next time Vertigo popped up. Just a couple weeks ago, Liquid were riding a wave of momentum in the Legends Stage at the IEM Rio Major. A 2-1 start with a big win over NAVI put the last hope for North America one best-of-three away from making the knockout stage of the Major. Going into map picks and bans, Liquid decided to select Vertigo to start the series. This was the first time Liquid had played on Vertigo in the Major, and to push things from bad to worse, their opponent Heroic currently sport a 70-percent win rate on the map, according to HLTV.
This was a confusing choice from Liquid that only got worse once the teams went live. Liquid were put onto the rough T-side of Vertigo due to selecting the map, but this time around, they put up a solid first half and were only down 9-6.
It wouldn't matter, though, since any comeback hopes were immediately shut down.
Liquid only managed to grab two CT-side rounds and dropped the first map, 16-8. This series went the distance, too, with Heroic winning 2-1 to advance to the playoffs.
By this point, Liquid had now lost their last four matches on Vertigo. The final North American representative then had one more shot at the playoffs in Rio in a best-of-three against Spirit. Déjà vu struck again for Liquid's fan base when Spirit forced them back onto Vertigo for the do-or-die series for both teams. Liquid, now forced onto Vertigo, continued to roll out questionable decisions, choosing to start on the T-side. Vertigo has one of the hardest T-sides of the current map pool. Liquid dropped the first half 10-5 and failed to climb back, losing the opening map 16-10 against Spirit.
For the second day in a row, Liquid lost on Vertigo and dropped the series in three games. This time, it was a much more devastating loss since Spirit sent Liquid out of the Rio Major in groups.
Liquid finally put a temporary end to their Vertigo skid against G2 in the Blast Premier Fall Final, but the heartbreaking story of Liquid and Vertigo wasn't finished. Liquid would once again match up against Heroic, the European side that helped keep them out of playoffs at Rio, in the semifinals of the Fall Final. A trend that emerged for Liquid for the last couple of months has been banning two maps consistently in best-of-three formats: Nuke and Ancient. In doing so, this once again left the door open for Vertigo to decide the series.
For the second time in the last month, Liquid started on the T-side against Heroic on Vertigo and surrendered double-digit rounds in the first half, taking them out of the series. Heroic beat Liquid again late in the year on Vertigo, this time 16-9 to knock them out of Blast Premier's final tournament of the calendar year.
Liquid have, at points, looked like they could compete with the best squads in the world. But in the biggest moments, Liquid have hurt themselves by sporting such a limited CS:GO map pool; one that has forced them into playing Vertigo in win-or-go-home situations at some of the year's top tournaments.
By this point, fans have even noticed how bad Liquid's Vertigo performances have gotten, adding fuel to the fire across social media. 
Liquid have blacklisted Nuke and Ancient at every turn, pigeon-holing themselves into Vertigo time and again. In the last three months, Liquid have played Vertigo 10 times and won only a quarter of those matches.
Something does not add up and Liquid needs to adjust.
TL need to head back to the drawing boards to feel more confident on Nuke/Ancient so they can ban Vertigo, or rethink their T-side approach to the cursed map.
Red Bull 'Stream of Dreams' reveals the nation's favourite up-and-coming streamers! – European Gaming Industry News
IESF with FitGMR will Educate Athletes on Health and Wellbeing IESF and FITGMR to host daily workshops and activities at the 2022 WE Championships Finals Busan, South Korea – The International Esports Federation (IESF) has partnered with FitGMR to bring different activities and workshops on health and wellbeing to the World Esports Family at the 14th World Esports Championships Finals in Bali, Indonesia, taking place December 1 to 12, and beyond.
FITGMR is a program designed to improve gaming performance by building behaviors and habits within the Five Pillars of Health: physical maintenance, mental conditioning, nutrition, sleep, and lifestyle. IESF serves as an educator, mentor, and guide for the World Esports Family. Through this partnership with FITGMR, IESF will strengthen its abilities to educate esports athletes and provide the resources and tools needed to succeed in video games and in life.
IESF and FITGMR will kick off the partnership in Bali with daily workouts and workshops for athletes competing on esports' biggest stage. FITGMR Workout is a physical training session that incorporates strength, endurance, and mobility and is designed to get the brain and the body working together. FITGMR will host several workshops covering topics like nutrition and mental conditioning, as well as yoga lessons and a beach workout.
The mental conditioning workshop will show esports athletes how to rest their minds through various mindfulness practices and how they can help with focus, decision-making, mental clarity, and concentration. Just ahead of the Closing Ceremony, IESF and FitGMR will wrap things up with a FitGMR All-in-One workshop, where they will teach the World Esports Family how they can "FIitGMR at home." IESF President Vlad Marinescu said: "IESF is delighted to be working with FitGMR to make this the most successful and engaging World Esports Championships Finals yet. The well-being of athletes is a top priority for IESF, and we always strive to give esports athletes the ultimate environment to perform at their best. We look forward to collaborating on many more impactful activities with FitGMR, and we
can't wait to kick off this partnership in Bali!"
FitGMR CEO Krsitin Anderson stated: "This is an incredible way to end 2022. Our research and work with professional esports organizations over the last few years are the foundation of the FitGMR app that we released at the beginning of the year. Since then, we've introduced the concept of what it means to be a fit gamer to colleges and K-12 programs around the country. To be a part of esports athletes' well-being, and sharing the connection between mental and physical health on the world's global esports stage is so exciting and rewarding. We're grateful to the IESF for their commitment to the wellbeing of players around the world."
The WE Championships Finals competition will officially get underway on Friday, December 1, after months of preparation and exciting qualifying rounds. This year is going to be the largest, most inclusive, and most geographically diverse edition yet. It will feature several new and exciting opportunities for athletes, such as the groundbreaking activities planned with FitGMR.
T1 to kick off VCT 2023 season training with NA boot camp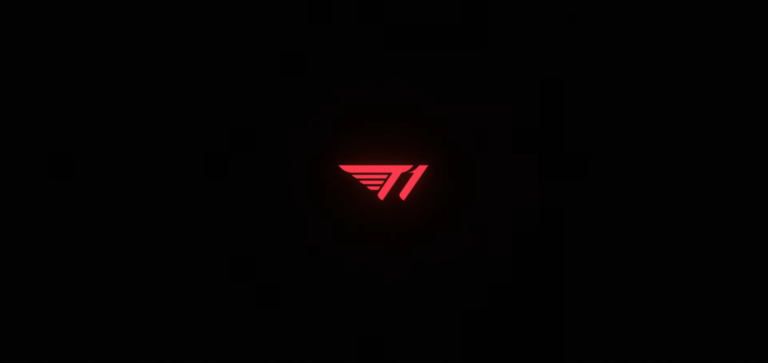 The T1 VALORANT players are set to practice against North American teams prior to the start of the season next year, according to T1 player Ha "Sayaplayer" Jeong-woo. 
T1 will compete in the APAC international league in 2023 since the organization was selected to participate in its home region by Riot Games earlier this year. But T1 will face off against top North American teams now as practice since they are likely seen as better-quality opponents. 
T1 player Son "xeta" Seon-ho is in South Korea for personal reasons but he will likely join the team at a later date. He is practicing with the team from South Korea.
Some North American teams have started to practice, such as 100 Thieves, according to one player. A few partnered teams are still on a break, however. 
The season is still months away for partnered teams but Challengers teams will have to compete against each other in the next few weeks. Teams not directly invited to be a part of the Challengers circuit will have to qualify through the open brackets. 
The first event for partnered teams is set to begin next February. T1 are invited to the event alongside all 29 other partnered teams from across the world. All teams will face off against each other in a one-of-a-kind kick-off tournament, set to be held in São Paulo, Brazil. 
The kick-off tournament will run for three weeks until March 9. The first split for each of the international leagues will begin on March 26, with T1 set to face off against other APAC teams based out of Seoul, South Korea.