STEAM Emphasis, Resources Added to California K–12 Online Content Project for Students and Educators — THE Journal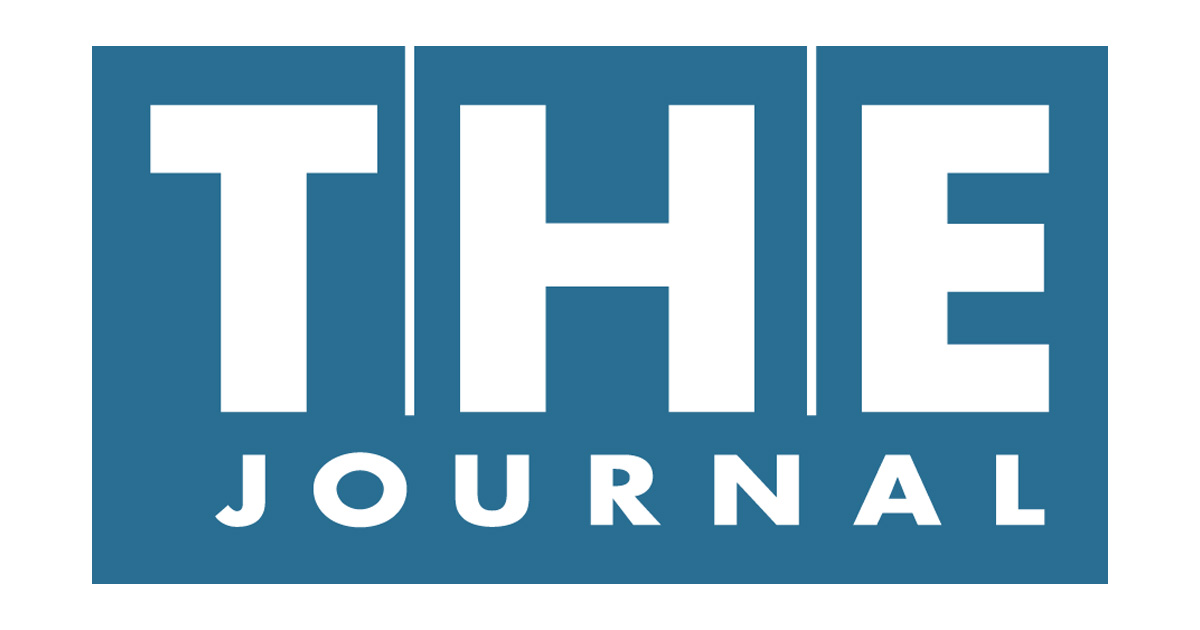 STEAM Learning
STEAM Emphasis, Resources Added to California K–12 Online Content Project for Students and Educators
By Kristal Kuykendall
01/24/22
California's 6 million K–12 students and over 300,000 educators now have free online access to science, technology, engineering, arts, and math learning resources from Gale, an expansion of California's K–12 Online Content Project.
The STEAM lessons now available at all California K–12 schools and public libraries is part of the California K–12 Online Content Project, a joint program between the California State Library and Riverside County Office of Education to enhance learning environments through digital resources. The Online Content Project includes educational resources from Encyclopaedia Brittanica (PreK–12), ProQuest (grades 3–12), and TeachingBooks.net (PreK–12), at no cost, for use by every public school and student in the state. Gale is the fourth provider to join the project.
For the STEAM content additions, the California K–12 Online Content Project partnered with Gale, part of Cengage Group, in an effort to better support and strengthen STEAM learning, according to a news release.
The new STEAM sections from Gale include:
National Geographic Kids, where students can explore adventures in science, nature, culture, archaeology and space.
Interactive Science, where students can manipulate 3D interactive models to visualize and understand biology, chemistry, earth, and space science concepts.
Environmental Science, where students can learn about environmental issues that affect people globally through topic overviews, journals, news, and multimedia content.
The Online Content Project provides teachers, school librarians, and students with a variety of digital information and tools that include: magazines, books, scientific research, newspaper articles, photos, videos, educational tools and more — all aligned with California educational standards and student data privacy laws. Gale is the fourth provider to join the project.
Californians can access Gale's STEAM resources 24/7 from any computer or mobile device without the use of a library card or password, as the website uses geo-authentication for determining access permissions. Additionally, the Online Content Project offers integrated workflow tools from Google Workspace for Education and Microsoft Office 365 tools, as well as language translation, downloadable audio, and easy ways to share and save content, according to the announcement.
"Libraries play a crucial role in making knowledge accessible to empower learning and to enrich lives," said Paul Gazzolo, senior vice president and general manager at Gale. "The California State Library's K–12 Content Project is a game-changer for students and educators in the state, and we couldn't be prouder to participate in bringing the library to learners."
Michigan-based Gale, part of Cengage Group, provides libraries with original and curated content, as well as the modern research tools and technology that are crucial in connecting libraries to learning, and learners to libraries.
For more information, visit California's K–12 Online Content Project webpage.
These 5 Proven Methods for Teaching Foundational Literacy are Vital to Overcoming Pandemic Losses — THE Journal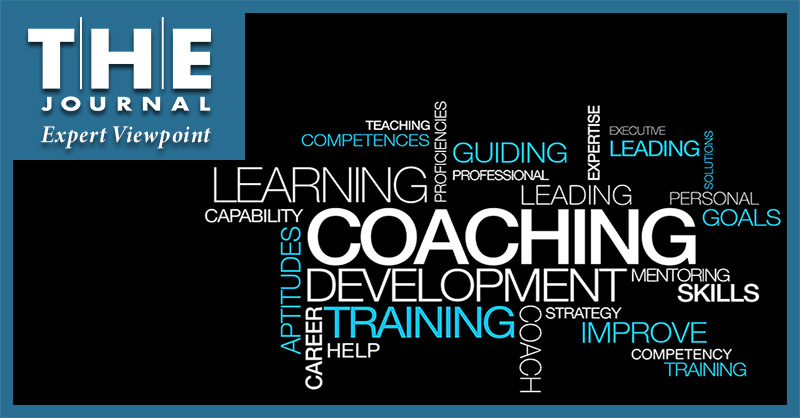 Expert Viewpoint
These 5 Proven Methods for Teaching Foundational Literacy are Vital to Overcoming Pandemic Losses
Our first look at long-term trends in reading and math assessments since the pandemic began affirm what many education professionals were anticipating.
The National Association for Educational Progress, also known as "The Nation's Report Card," recently issued its signature report, which revealed that students assessed during the COVID-19 pandemic experienced significant declines in both mathematics and reading. NAEP's 2022 data shows "Average scores at both grades [8th and 4th] were not significantly different in comparison to the first reading assessment [20 years prior] in 1992."
And while reading score declines as measured by various student assessments during COVID-19 are alarming, they are not unexpected given the profound obstacles students have faced.
Now, with data in hand, the critical work begins of getting students back on track toward reading on grade level by the fourth grade. The silver lining is: with a focus on creating more equitable opportunities for individualized support for students, they can and will catch up.
School systems have significant work to address inequitable opportunities and challenges that were already occurring prior to the time COVID-19 disrupted school operations in spring 2020, and we are aware that many students had inequitable access to the technology and quality instruction that other students received during the last two school years. Many other adults outside the school system can and must also play important roles in student learning and support such as family members, tutors, counselors, and mental health professionals.
Certainly, addressing the needs of all students (especially after a global pandemic) could never boil down to a common formula, yet this is a critical time to ensure that proven methods for teaching foundational literacy skills enable educators, family members, tutors, and others to effectively support student literacy development.
Proven Methods for Teaching Foundational Literacy
1) Literacy instruction must be rooted in the science of reading.
Reading is a vital foundational skill for navigating an increasingly complex world, yet it is not a natural skill. The process of making meaning from symbols on a page or a digital device is complex. For students who struggle with reading, it is even more crucial that they receive systematic instruction, consistent exposure to quality learning materials, and many opportunities for practice.
There's a significant body of scientific research available to better understand how we learn to read. And the methodology with the most significant base of scientific evidence, often referred to as the "Simple View," establishes that the process of comprehending what we read involves sounding out and recognizing words in addition to making meaning of the words strung together in a sentence. This process relies heavily on phonological awareness and phonics for word recognition and decoding along with explicit and consistent instruction.
Despite significant evidence showing that phonics-based instruction is the most effective method, it has not been broadly adopted within the U.S. education system. To get students back on track with their literacy development, science-based instruction should be central, since it is proven to be the most effective path for most students.
2) Engaging and motivating students begins with a warm, positive, two-way relationship.
Learning to read is not easy. It's a skill that takes time, practice, patience, and structured support to become proficient. For this reason, students often respond well to positive encouragement and support from family members, educators, tutors, and other trusted allies. These trusting relationships may become particularly important when students develop negative feelings associated with reading, and could use some extra positive reinforcement.
Data from a small-scale study implemented by Reading Partners and Child Trends showed that warm and positive student-tutor relationships were favorably associated with students' development of persistence and school engagement.
3) Individualized practice and regular support are often necessary to maximize skill acquisition.
A key element of science-based reading instruction is creating opportunities for plenty of practice. In addition, the best data on high impact tutoring demonstrate that one-on-one or small group tutoring in alignment with evidence-based practices can maximize students' literacy growth. Practicing literacy skills with a trusted adult can offer both positive encouragement and targeted support based on a child's unique strengths and needs.
The practice that students need should be individualized and include, at a minimum, the following elements:
Recognizing letters and sounds of the alphabet
Applying phonics knowledge to decode words
Re-reading passages to increase fluent reading
Comprehending while reading informational and narrative texts that better represent the diversity of students in our schools and their lived experiences
While providing regular individualized support can be challenging for teachers in a typical classroom setting (with the average class size of 25 or more students), there are a number of additional ways to facilitate individualized support. One-on-one and small group support can come from school-based literacy intervention programs, evidence-based community tutoring programs such as Reading Partners or Reading and Math Inc., parents and caregivers at home, and within after-school programs.
Unfortunately, many individualized programs and support models are more accessible to children with greater resources and higher levels of privilege. Which leads to the next fundamental principle: access to educational resources must be equitable.
4) Equitable literacy education is about increasing access to quality opportunities based on need, not equal distribution of resources.
Student opportunities to excel in education are often linked to access: Do they attend schools with certified teachers? Do they have access to a private tutor? Do they have access to books that reflect who they are, what their families are like, and what interests them? Do they have independent reading time in school and during out-of-school hours? Do they have one-on-one support for reading that's based in their native language?
The recent long-term NAEP trend assessment for 9-year-old students showed that reading scores decreased more significantly among students eligible for the National School Lunch Program (6 point drop) when compared to students who are not eligible for NSLP (3 point drop), increasing the gap to 29 points between the two groups. In addition, NAEP reported reading scores for white, Black, and Hispanic students and lower-performing students also declined significantly from 2020.
Promethean Adds Digital Whiteboard App Explain Everything to its Portfolio — THE Journal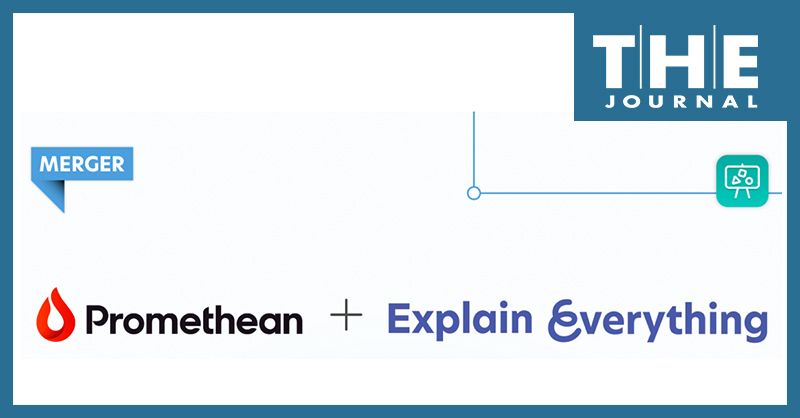 Mergers & Acquisitions
Promethean Adds Digital Whiteboard App Explain Everything to its Portfolio
By Kristal Kuykendall
11/28/22
ActivPanel interactive display maker Promethean has acquired the digital whiteboard platform Explain Everything, which allows users to create lessons, activities, and interactive presentations on any mobile device and whose team and assets will be "merged" with Promethean's, according to a news release.
Terms of the deal were not disclosed.
Explain Everything, based in Poland, launched in 2010; its app has been downloaded 200 million times in 237 countries and won the Apple Trends of 2020 Award for Leading the Classroom.
On its website, Explain Everything announced the news and told users they would not be affected by the change in ownership. "You will continue to enjoy full access to our app, as well as to all of your projects and materials," the company said. "We won't change the pricing model, either. The free version of Explain Everything will remain free with all of the same great features."
The Explain Everything statement said software developments efforts already under way will continue, and merging with Promethean means they will "be able to achieve crucial milestones faster, so expect some cutting-edge solutions and superior interactive experiences to come to the app as soon as 2023."
The Explain Everything Whiteboard app integration with Promethean interactive panels is in the works, the companies said: "This powerful solution will enhance engagement in the classroom by giving teachers the possibility to work both on mobile devices and panels simultaneously."
Learn more at PrometheanWorld.com or ExplainEverything.com.
Navigate360 Adds PBIS Rewards to Its Student Wellness, Safety Solutions Portfolio — THE Journal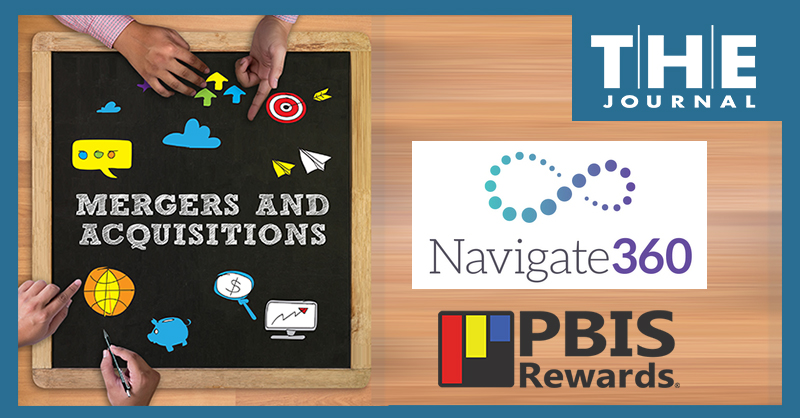 Mergers & Acquisitions
Navigate360 Adds PBIS Rewards to Its Student Wellness, Safety Solutions Portfolio
By Kate Lucariello
11/23/22
Student wellness and physical safety company Navigate360 has announced its acquisition of SaaS platform PBIS Rewards to round out its K–12 programs focusing on safer school environments and strengthening academic performance through positive behavior reinforcement, interventions, and other measures.
Navigate360's Mental Health and Awareness, Threat Detection and Prevention, and Safety and Management and Preparedness suites are now paired with the Positive Behavior Interventions and Supports (PBIS) Rewards program to foster a "whole child" safety framework, the company said in a news release. The combined program addresses school climate and culture, full-cycle emergency management, early detection, and assessment and violence prevention.
PBIS Rewards is a digital management system that replaces paper tickets and tokens. Available on smartphones and laptops, it simplifies the administration of "rewards points" for positive behaviors as identified by the school district. Students can use them to "purchase" tangible and privilege rewards such as homework passes, jeans day coupons, iPad time, admissions to events, and more.
The system also allows for workplace rewards for teachers that result in recognition and perks. Learn more about how PBIS Rewards works on its website.