Stakelogic makes a big splash with new Marlin Catch slot – European Gaming Industry News
Software provider's latest game gives players the chance to reel in a Free Spins fortune
Stakelogic, the hotshot software providers behind recent hits Pyramid Strike and Candyways Bonanza 2 MegawaysTM, is inviting players to grab their tackle box and set out on an exciting new underwater adventure in Marlin Catch.
Played out on a 5×3 reel matrix that features 10 fixed paylines, this fun, fishing-themed slot sees players attempt to reel in a maximum prize of 25,000x their stake with the help of Free Spins and sticky wilds, while a classic gamble feature is also available to help them boost their base game wins.
Set to a backdrop of deep blue seas, the game challenges players to seek out the elusive marlin by matching a series of high value icons that include lures, fishing rods, corals and lifebuoys. These unique symbols can all appear as full reel stacks, making it far easier for players to hit multiple payline wins.
In addition to its regular base game symbols, Marlin Catch also boasts substitute wilds and scatters; both of which combine to great effect in the slot's main bonus feature. Activated whenever three, four or five scatter symbols appear in a single spin, players will be rewarded with 10, 15 or 20 Free Spins respectively as they're transported to a new set of reels that hold even greater prize potential.
When the feature begins, the reels will plunge deeper beneath the waves as the background darkens and glowing lights illuminate the screen. Now any wild symbols that land during Free Spins will stick in place for the next round, with a subsequent wild also increasing the multiplier value of all previously held wilds. In this manner, it's possible to boost the multiplier of all sticky wilds up to an incredible 7x.
Should no subsequent wilds appear on a spin, the multiplier value of all previously held wilds will decrease by one or become non-sticky on the next round if all multipliers have already been removed.
During the Free Spins, an additional "collection bar" will also appear above the reels. This bar will fill up by one space whenever the new collector symbol appears anywhere in view, with Free Spins being re-triggered every three spaces. Not only that, but each time the feature is re-triggered, players will benefit from an additional multiplier on all subsequent wins that can increase their prize by up to 10x.
As a final hook for players, Free Spins can be purchased directly using the Buy Bonus option and all wins can be boosted in Marlin Catch's gamble feature. In the latter mini-game, players will be asked to guess the colour or suit of a card, with correct picks doubling or quadrupling their win respectively.
Olga Bajela, CCO at Stakelogic said: "Boasting Free Spins, sticky wilds and maximum wins of up to 25,000x the selected stake, we think our new Marlin Catch slot is really going to make a splash with players – the only trouble is, they're going to need a bigger boat to reel in all those multipliers!"
Street Fighter 6 hits fans with three new characters, official release date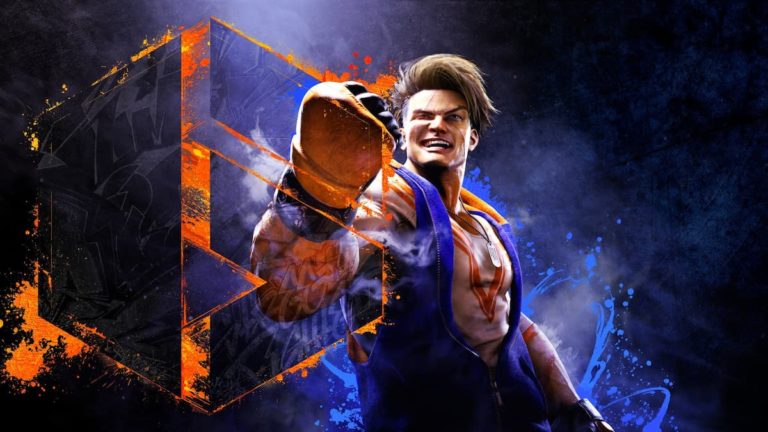 Street Fighter 6 just gets more hype with every new reveal. And Capcom brought the heat to The Game Awards this year—dropping a first look at one returning fighter, three newcomers, and confirming a June 2 release date. 
Dee Jay got a fresh new look and is ready to jam out to a new generation in his first appearance since Super Street Fighter IV. 
As for the rest of the trailer, players got a look at three new characters: the elegant Manon, powerful Marisa, and the totally not evil M. Bison replacement JP. All three bring new elements to the franchise, either with how they fight, unique moves, or spinning previous ideas into fresh takes—something that has been shown across the entire SF6 lineup. 
And, while it wasn't shown in the trailer, pre-order listings for the game have confirmed that SF6 will have a DLC Character Pass with four additional characters set to join the fight within the first year post-release (give or take). 
The rest of the trailer spends some time in the World Tour mode, showing the player character dancing with Dee Jay, meeting the other characters, and playing in some extremely varied minigames such as karate chopping bottles and maybe even cooking? 
There is also a tag mechanic players will be able to use in some capacity, with the player bringing Ryu onto the screen to help fight off some goons in a multi-NPC battle. This is probably just one of those added pieces for the World Tour and maybe custom modes, but it is still an intricate thing to include along with everything else. 
You can expect this to be one of the Summer's biggest hits, with tournament organizers chomping at the bit to see what comes next.
Now, to prep for that upcoming second SF6 closed beta test. 
Together again: Doublelift, Bjergsen reunite in new-look 100 Thieves roster for 2023 LCS season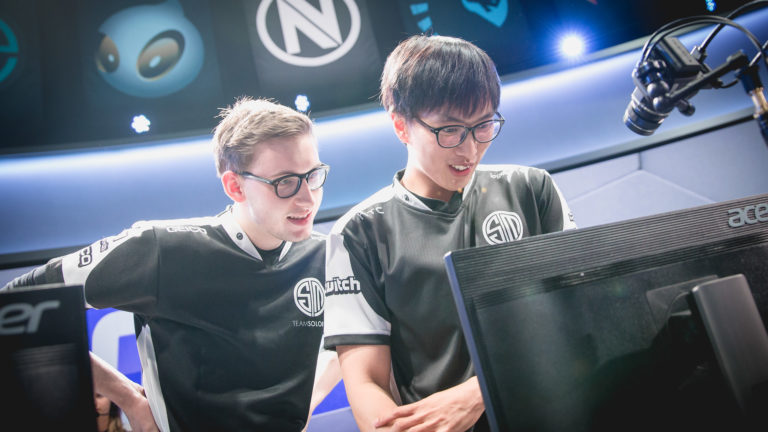 One of the greatest duos in North American League of Legends history is back.
Legendary mid laner Bjergsen has reunited with superstar AD carry Doublelift on 100 Thieves' starting roster for the upcoming competitive year, marking the third time that these two icons will have joined forces in their storied careers.
Both stars are coming together after spending the last two years on opposite sides of the scene. Doublelift stepped away from professional play for two years and focused on his streaming career, while Bjergsen stayed as a coach for TSM and later on became a member of Team Liquid's unsuccessful attempt at a superteam in 2022.
The last time Doublelift and Bjergsen played together was in 2020 when they were joined by Spica, Biofrost, and Broken Blade on a roster that struggled to find consistency during the Summer Split but managed to string together an incredible run that led to the team's seventh LCS trophy. This triumph was short-lived, however, when TSM ended on the wrong side of history.
At the 2020 World Championship, TSM failed to win a single game during the group stage, making them the first pool one team in the history of the tournament to go winless. This colossal failure led to sweeping changes in the organization from the roster to coaching staff, with Doublelift effectively retiring and Bjergsen switching to head coach duties for 2021.
This year, Bjergsen and Liquid attempted to build a new superteam with Bwipo, Hans sama, CoreJJ, and Santorin, but they couldn't find the right synergy to make the powerful roster work. This lineup never made the finals in either split and missed Worlds entirely, leading to a fresh start this offseason.
Doublelift and Bjergsen mark a new beginning for 100 Thieves after the organization stuck with the same roster for three seasons in a row.
The lineup—featuring a core of Closer, FBI, Ssumday, Abbedagge, and Huhi—always maintained their place as a top-three squad but only found success in 2021. Since then, they always came up short when the playoffs rolled around, and after another early exit at Worlds, the management decided to shake things up for the new year.
These two legends will be joined by multiple rookies, including Tenacity and Busio, who have been in 100T's development system since 2020.
The only remaining player from the org's old roster is Closer, who has established himself as one of the best junglers in the region.
100 Thieves 2023 LCS roster
Tenacity
Closer
Bjergsen
Doublelift
Busio
The heist is back on and this new set of Thieves is ready to play in 2023.
New Apex character leaks have players going Ballistic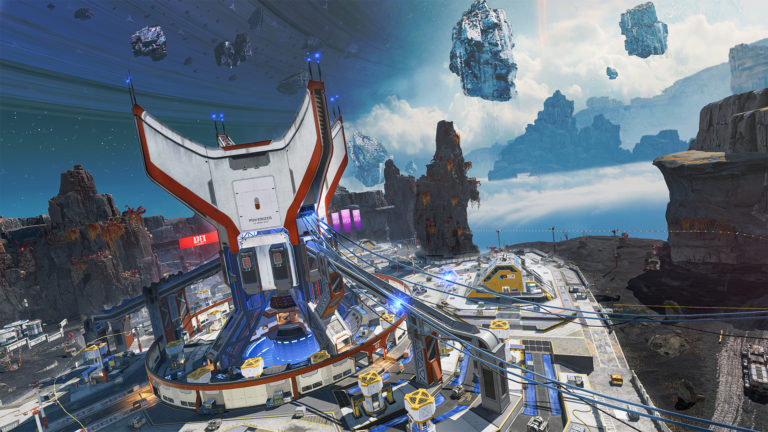 Another day, another leak in Apex Legends.
The pattern isn't new, but it is usually exciting for players looking forward to new content. And today brought great news for players, as a couple of popular leakers and insiders combined to bring new information for a new legend that was first mentioned in the huge character leak that occurred prior to season 13 of Apex.
The character in question was called Caliber, although he seems to be going by a different name now. Data miner HYPERMYST first shared an image to Twitter of a banner featuring a legend that doesn't look like they're in the game yet.
The image is washed out and the character model might not even be fully textured in this image, but the banner appears to show a figure in a long coat with some sort of attachment peeking out above their shoulder.
Apex insider ThordanSmash soon chimed in both on Twitter and Reddit, revealing this character is most likely Caliber, a support legend originally found in the season 12 leaks.
In those leaks, Caliber was a character that focused on keeping his Apex squad fully stocked on weapons and ammo, featuring a passive that allowed him to carry three weapons instead of two, an auto-turret tactical ability, and an ammo box ultimate that feeds ammo directly into his squad's weapons.
According to Thordan, however, there's at least one new ability for the impending Apex character, and a new name to go with them too: Ballistic.
The new tactical ability, which Thordan also referenced in other posts, appears to be some sort of skill shot that can force enemies to holster their weapons if hit by it. The way the ability is framed by Thordan feels akin to Ana's sleep dart in Overwatch, although it most likely has a much faster travel time if it's firing a bullet as compared to a dart projectile.
While these are the first significant leaks for the next new character to hit Apex, it's unclear if that character will arrive next season, or afterward. While the game has consistently introduced a new legend with every season update in the game's history, leaks and rumors previously indicated that season 16 would have no new legend.
Thordan even went as far as to say he still thinks the new character won't be in Apex season 16 on Reddit soon after his Twitter leaks, but that that's always subject to change and the devs could change their mind on that plan.
Either way, there's clearly a new legend just around the corner for Apex. And it seems like he's going to bring a lot of firepower into the Outlands with him.