South Korean HR automation platform flex raises $32M Series B at a $287M valuation – TechCrunch
South Korea-based human resources management platform flex announced today it has closed a $32 million Series B round at a valuation of $298 million. The latest funding, which brings its total raised to $42 million, was led by Greenoaks, with participation from DST Global Partners.  
The startup's mission is to enable corporations to automate and streamline manual human resources work processes and focus more on people. Its automation tools optimize the employee experience to ensure seamless data flow across groups for use in payroll, e-signature support, on/offboarding and people analytics. It also plans to launch performance review and talents relation management tools in the first quarter of 2022. 
"At flex we define HR as Human Relations, not Human Resources. We believe HR teams deserve world-class software to manage and service their employees, but today it's clear that many organizations still use spreadsheets or legacy products to make ends meet, said Haenam Chang, CEO of flex.
The two-year-old startup will use the proceeds to scale operations to meet demand, advance its HR automation and SaaS products and increase its headcount.
The Series B funding comes on the back of growth in revenue of almost ten times, compared to last year, driven by a number of product launches and new customers. The startup has primarily been serving SMBs in the IT sector. However, flex plans to expand the addressable market by targeting new industries in the SMB space this year. It did not disclose any user or customer numbers when asked. 
Currently, flex is focused on growing in South Korea by offering a SaaS solution that modernizes the HR functions and processes, which have been slow to adapt to technical progress over the past 20 years. The company said its deep understanding of cultural nuances in people management and the HR regulations in the country help flex to be well-positioned to offer a set of products tailored to South Korean businesses.  
"While some companies have adopted solutions to track and improve how they manage their employees, most still rely on gut instinct or insufficient data to make ad-hoc decisions on employees. At flex, we empower customers with a reliable source of employee data and a rich set of tools to manage their people, maximizing individual and organizational performance. Our goal isn't just to provide a great HR software solution – it's to empower companies to better track and manage their most important assets, their people," Chang said. 
"Korea is one of the world's largest and most dynamic economies but has historically lacked a native solution for companies to manage and pay their employees – leaving businesses frustrated and left to develop their own homegrown solutions," said Josh Cho of Greenoaks. "Now, flex is rapidly building the country's first next-generation human resources information system and payroll platform. We are excited about their vision for an end-to-end product that will let companies handle all their HR functions in a single place, from performance management to recruiting to payroll and more." 
Here's how technology and innovation are driving the growth of Arista Vault, India's first smart luggage brand
It was a crisp winter evening in October 2017 when Purvi Roy, an ace designer who studied at Nuova Accademia di Belle Arti in Milan, presented her high fashion fall winter collection – Warriors Alley- at India Runway Week. The collection was powerful and the show was a great success. At the after-party, she crossed paths with Colonel Krishan Kumar Singh and finance expert Atul Gupta.
After a brief conversation with Purvi, the Colonel suggested that maybe it was time for her to do something for the regular masses which would serve a larger purpose. They began brainstorming and after much deliberation, hard work, and perseverance Arista Vault was born.
Arista Vault is an innovative tech company creating concept-based products to make human life easy, simple, and safe. The company is headquartered in Delhi with offices in Gurugram, Bengaluru, Kolkata and Goa. One of their first offerings was a smart wallet with inbuilt anti-theft and anti-loss features, that would keep your most valuable belongings safe and protected while travelling.
"Arista is a Sanskrit word that means 'unhurt' or safest, and vault is a safe. We particularly chose a Sanskrit word for the name because while we go global it will always depict the roots which are Indian; so Arista Vault is a proud Made in India brand," reveals Purvi.
As a D2C brand, it is also India's first smart luggage company having filed six patents with one of them being an internationally published patent. The company is the perfect amalgamation of indigenous technology and in-house design that attempts to make customers feel the luxury as well as the safety of carrying a smart wallet.
Backed by Purvi's years of knowledge and experience as a designer, the wallet while being the best at technology also has the slimmest silhouette which gives it a very luxurious look, making it a great gifting product. Purvi always wanted to make sure that the aesthetics of the product felt opulent, hence it has a jewel packaging with a matte-finished box.
The logo which is a power button inside a hexagon has a touch of gold to it, symbolic of a sense of pride and luxury. So you have a plush feeling when you own an Arista Vault smart wallet along with complete security of your wallet and its belongings.
Making traveller's life hassle-free
If you had a penny for every time your heart skipped a beat while you frantically searched your pockets thinking you had lost your wallet, you'd probably beat Elon Musk's wealth!
While that is a far-fetched reality, safeguarding your wallet is not. Arista's Smart Wallet, with its many features, offers customers the relief to travel hassle-free even in crowded areas like trains and buses. The wallet has a power button which when pressed activates its features.
Its main USP is the anti-loss and anti-theft features. It comes with an abundance of technologies such as an anti-theft alarm, built-in power bank, two-way tracker, remote selfie feature, RFID protection. The wallet also has a 20-meter separation alarm with two-way connectivity to your mobile phone. This way the phone can ring the wallet and vice versa. This feature especially comes in handy if your phone is either lost or stolen.
To enable such a high level of technology in a product as simple as a wallet would mean a dedicated amount of research and development.
"We are backed by the Ministry of Electronics and Information Technology and were incubated at the Electropreneur park and IIITD. We work in two world-class labs – Power lab and Fab Lab, which have state-of-the-art technology where the design, research, and technology integration are done. We also have a dedicated tannery and product design manufacturing unit where the integration of technology is done into the product after three layers of quality control," Purvi says.
Along with technology and design, the co-founders were clear on maintaining the highest level of safety for the smart wallets. Hence all wallets are ISO certified with their privacy policy in compliance with the IT Act of the Government. As of the last quarter of this year, 6,000 smart wallets were sold amounting to Rs 2.6 crore.
Challenges along the way
It's the trailblazing technology that makes the smart wallets of Arista Vault stand out. But this technology was not easy to develop. Purvi says that it took over a year of R&D to develop a prototype finally, but by this time all the seed fund had been exhausted.
"We knew we had a great product but for further research, innovation and product marketing more capital was needed. So all the three founders decided to put their savings and I supported the company with the earnings of my fashion venture that had initially incubated Arista Vault," Purvi adds.
The company ran a pilot of their wallets on Amazon Launchpad and those were all sold out within three days. They used all the feedback received to further improve the product. The turning point in their entrepreneurial journey came in 2019 when the company got funding and support from the Ministry of Electronics & Information Technology under Electronics System Design & Manufacturing (ESDM), with Software Technology Parks of India (STPI) & Electropreneur Park.
Using this support, Arista Vault was able to scale their venture sustainably to build world-class smart wallets that eventually got them recognition from Amazon with the Viewer's Choice award as an Emerging Brand in 2019. In 2021, the company received the prestigious Star award for Most Innovative Brand Year. They were also able to enter the international market by exporting their products to Germany, Chile, Dubai, and other gulf countries and finally to the USA.
This year the company achieved a major milestone in its journey when it became one of the few smart luggage brands in India to raise funding from Germany-based MainStage Angel Network and UK-based Pontaq VC.
Establishing itself in a new segment
Purvi says that while the funding was a great boost both financially and morally, the true journey of the company has begun now. The capital raised is being used to scale the business and establish itself as a market leader in a fairly new segment of smart luggage.
To do this, the company has grown its distribution model and channel partners to cover various cities across the country where Arista Vault products are being sold in a brick-and-mortar model. They have forged partnerships with relevant stakeholders like the Goa government to enter the travel and tourism sector as well, with their smart products.
In October when Prime Minister Narendra Modi launched 5G services in India, Arista Vault was one of the few tech companies to exhibit their smart products. They are also coming up with a series of 5G-implemented products.
Going ahead, the company wishes to build a strong presence in the smart luggage market in a B2B model. For that, they recently launched their Switch2Smart range which has a variety of smart business bags, business trolleys, laptop bags and file holders. These bags have features like GPS live and lost location which makes it almost impossible for them to be lost or stolen. They also have other features like smart charging for mobile phones, geofencing and anti-skimming.
"Nowadays from our homes to watches, everything is smart. So why should our bags be left behind? The Switch2Smart range of Arista Vault will give travellers the luxury to be free and not worry about their luggage," Purvi says. The company has already started generating sales with B2B orders displayed in DIW 2022 Gift Expo.
In FY 2020-2021, the company generated revenue of Rs 3.59 crore and now they are well on their way to achieving Rs 12-15 crore in this financial year showing more than 4X growth in business.
Along with the sales generated on Amazon, Flipkart and their own website, this festive season Arista Vault also got into corporate gifting for occasions like Diwali and has completed bulk orders from companies such as Bharati Cement, Mitsubishi, etc. They also recently started with Amazon.com in the US and UAE.
"Going forward, both B2B and B2C have their specific areas to serve. Our products are innovative and new and require consumer awareness which is possible primarily through B2C. However at a certain level to reach a wider audience, B2B is a preferred mode of business," Purvi adds.
Arista Vault aims to establish itself as a market leader in the smart luggage category by bringing revolutionary technology to wallets, business bags, travel backpacks and much more. In the coming year, they wish to strengthen their brand presence in India as well as abroad by launching another 15 product categories worldwide.
---
Elon Musk Reveals Twitter Will Soon Release a New Feature
Elon Musk continues to reach out directly to Twitter users to get feedback on his newly acquired platform.
In a tweet earlier today, the billionaire/Chief Twit turned his focus on lurkers who consume the content but don't contribute. He politely encouraged these so-called 'doom scrollers' to get involved.
"I meet so many people who read twitter every day but almost never tweet," he wrote. "If I may beg your indulgence, please add your voice to the public dialogue!"
I meet so many people who read twitter every day, but almost never tweet.

If I may beg your indulgence, please add your voice to the public dialogue!

— Elon Musk (@elonmusk) December 1, 2022
Musk has reason to be concerned. According to a study done in 2021, around 25% of Twitter users in the U.S. produce around 97% of all tweets.
His plea to be more active on the platform received nearly 85,000 responses, but he honed in on one in particular from a Twitter user named Rocket_Medic who, perhaps channeling hundreds of thousands of others in the Twitterverse, wrote:
"I reply a lot…no one reads my tweets."
Musk then asked Rocket_Medic if he was aware of Twitter Analytics, which can be surfaced by clicking on the graph icon at the bottom right of all users' tweets. The feature lets you know how many times people have seen, Retweeted, liked, and replied to each tweet.
Musk told Medic that he shouldn't be bothered by the low reply rate since that's not the metric that really matters. "Those who read tweets outnumber those who reply/retweet/like tweets by over 1000%," Musk wrote.
At this point, Musk revealed an upcoming feature that had not yet been discussed publicly.
Twitter will soon start displaying tweet reach metrics up-front on all tweets, just like they do for video views.
Twitter will start showing view count for all tweets, just as view count is shown for all videos. The system is far more alive than it would seem.

— Elon Musk (@elonmusk) December 1, 2022
Musk ghosted?
The reaction to Musk's announcement seemed mostly positive, with over 15,000 likes. But one user was not convinced.
@JamieHutchens4 replied:
"My Tweets get zero reactions. I think that's the case with most people. No reactions give a feeling of being unimportant. Avoiding that feeling is likely why lots do not tweet. Most probably don't even realize that is why they aren't Tweeting."
My Tweets get zero reactions. I think that's the case with most people. No reactions give a feeling of being unimportant. Avoiding that feeling is likely why lots do not tweet. Most probably don't even realize that is why they aren't Tweeting.

— Ibjmeh (@JamieHutchens4) December 1, 2022
To which Musk replied: "How many views do your tweets get?"
At press time, @JamieHutchens4 still had yet to respond to Musk's question.
Ironically, his tweet has been liked over 10,000 times, with nearly 800 replies.
CEO of Amazon Says Platform Won't Stop Selling Anti-semitic Film From Kyrie Irving Tweet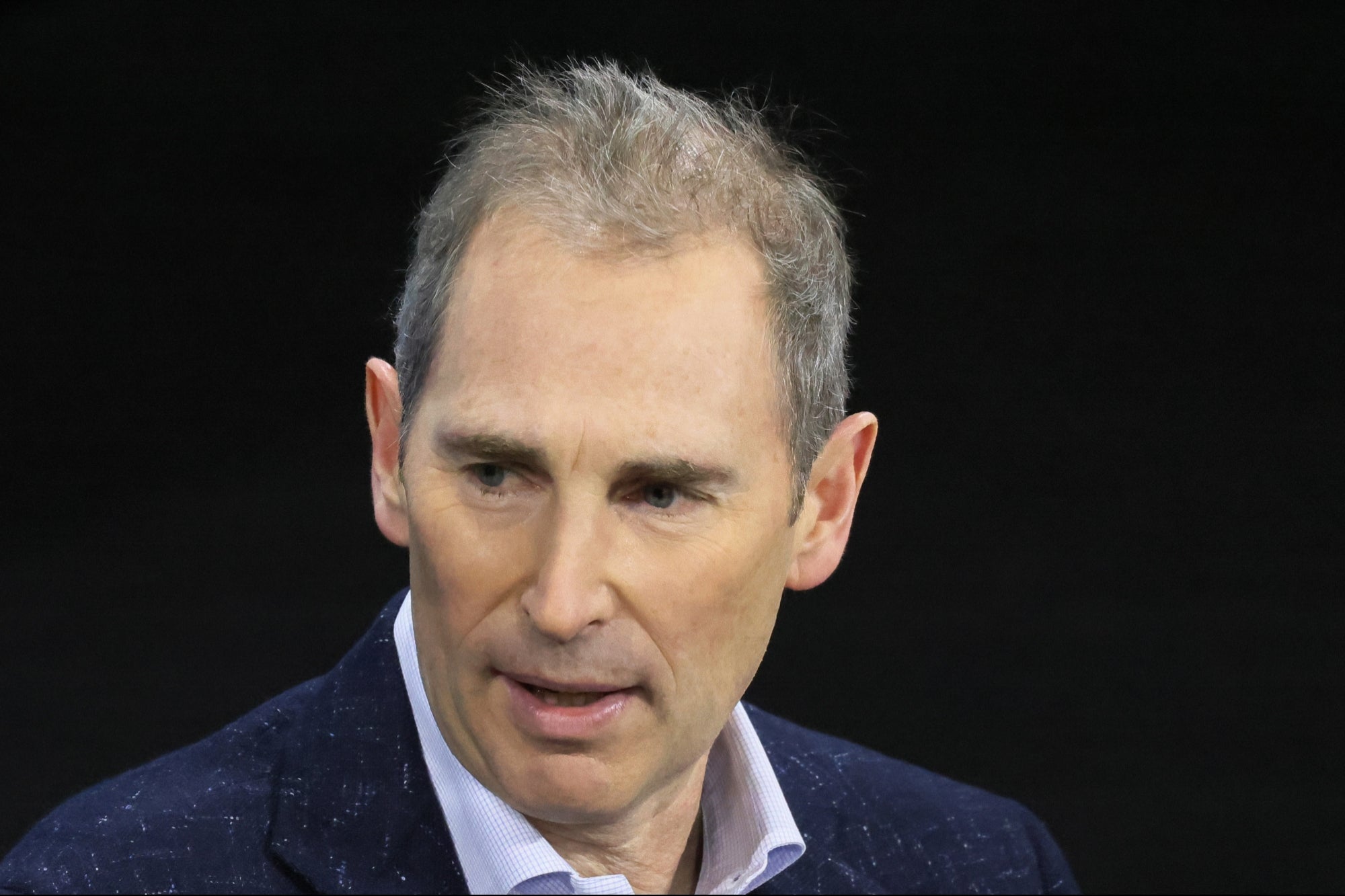 Opinions expressed by Entrepreneur contributors are their own.
On Wednesday, Amazon CEO Andy Jassy said the company would not be removing the antisemitic film Hebrews to Negroes: Wake Up Black America from its streaming service. Jewish groups such as the Anti-Defamation League (ADL) have prodded Amazon to take down the film because it contains antisemitic tropes and allegations that, throughout history, Jews have conspired to oppress Black people.
The video first received widespread attention near the end of October after Brooklyn Nets guard Kyrie Irving shared a link to it on Twitter.
Speaking at the New York Times DealBook Summit, Jassy — who is Jewish — said Amazon should allow access to controversial viewpoints. He continued: "As a retailer of content to hundreds of millions of customers with a lot of different viewpoints, we have to allow access to those viewpoints, even if they are objectionable — objectionable and they differ from our particular viewpoints."
Jassy added that Amazon must be consistent with its policies and take care not to censor content. If the media "actively incites or promotes violence," Jassy said, "or teaches people to do things like pedophilia," the decision to take it down is "more straightforward."
Amazon has "very expansive customer reviews," according to Jassy, and where any kind of media receiving considerable public attention are concerned, "customers do a good job of warning other people." According to the Times, Amazon has indicated that it is considering adding a disclaimer to Wake Up, but Jassy also expressed confidence in customer reviews playing a role in how the video is perceived.