Roblox's year-end data reveals its metaverse advantage
Roblox had an explosive growth year in 2021, and today the company released some data that shows how it's a leading contender in the metaverse.
Dave Baszucki, CEO and cofounder of Roblox, spoke about the company's plans at our GamesBeat Summit: Into the Metaverse 2 online event today, and the company released its data in conjunction with that fireside chat.
During 2021, the Roblox community grew from 32.6 million daily active users in 2020 to nearly 50 million (as of November) across 180 countries.
With this growth came a groundswell of talented developers who leveraged the latest technological advancements to create engaging and immersive user-generated content (UGC) on the platform. Roblox is a collection of games, but the company has taken to calling them "experiences" as it expands beyond games.
Webinar
Three top investment pros open up about what it takes to get your video game funded.
Roblox said 26,953 user-created experiences reached more than 100,000 or more visits from players. And 107,737 experiences reached 10,000 or more visits. The median user on Roblox visited 40 unique experiences over the course of 2021, as measured on January 1, 2022.
Experiences that simulate real-life activities such as school and family dominated the list of the most popular genres on Roblox in 2021 and got twice as much engagement time from the year before. The popularity of Brookhaven, which according to its developers, is a place where you can "hang out with like-minded people" while exploring and living in a virtual city, is a good example of this trend.
Top genres
Here are the top five most popular genres in 2021:
Role-playing (Experiences where users take on a certain character role; can be focused on simulating certain aspects of life or character customization)
Action, with some of the most popular subgenres being fighting and survival (experiences featuring combat against opponent(s) or those where users try to keep their characters alive), as well as Murder Mystery (where participants get assigned certain roles as part of a group, mainly consisting of innocent and evil characters trying to complete their own missions in order to win)
Simulator (experiences closely simulating a variety of activities where users are collecting certain items or clicking repeatedly to upgrade the experience)
Platformer/Obby (experiences where users attempt to complete an obstacle course with uneven terrain, suspended platforms, and/or various hazards, such as lava)
Tycoon (Experiences closely simulating real-world activities focused around earning money to build and upgrade a user's individual empire)
In 2021, Roblox saw a surge in anime and horror experiences. New titles like Anime Fighters Simulator and The Mimic quickly accrued hundreds of millions of visits while existing titles like Shindo Life and Spider saw their activity double year-over-year. Certain subgenres like simulator collector experiences also saw a four-fold year-over-year engagement time spike, particularly those that require users to collect minions to fight non-player characters (NPCs).
Prominent new examples created in 2021 in this genre include Pet Simulator X and StrongMan Simulator, which respectively racked up over two billion and 470 million visits. Additionally, with dozens of brand and music partnership experiences like music launch parties and fashion shows hosted on the platform, experiences such as The Fashion Awards started trending among the most popular while live on the platform.
Most visited experiences
Roblox said the top-10 most-visited experiences garnered billions of visits and hours of engagement time in 2021. Brookhaven was at the top, followed by Tower of Hell, Adopt Me!, MeepCity, and Royale High.
Brookhaven was created by Wolfpaq, the father and son duo in the U.S.
Roblox noted thee variety of mechanics and themes in this list, as seen in the rise of popular titles like BedWars, a competitive experience where you must destroy opponents' beds in a floating arena while defending your own from other users, and Blox Fruits, an open-world experience where you complete objectives to get special abilities and train to become more powerful.
The top-grossing experiences generated a lot of revenue for creators and Roblox, but they also served as social hangouts connecting people from around the world, whether they were raising pets or building cities and discovering treasures together. They generated sustainable businesses for developers.
The top-grossing hits included Adopt Me!, Welcome to Bloxburg, Brookhaven, Murder Mystery 2, and Royale High.
International results
Welcome to Bloxburg and Shindo Life ranked among the top 10 most visited experiences in the U.S., while Club Roblox popped up in the top 10 most visited experiences in the United Kingdom and Germany. Tower of Misery drew in users from Germany. And Anime Fighters Simulator, which launched in 2021, featured in the top rankings in Brazil.
Meanwhile, in the Asia Pacific market, Japanese users' visits pushed experiences like Escape Running Head and Twilight Daycare into their top 10, while South Korea's top 10 includes Islands and features King Legacy as the second most visited experience after BedWars.
The list of countries where people spent the most time connecting and creating on the platform in 2021 reflects Roblox' status as a major social hub in certain markets. Presence on this list indicates at least hundreds of millions of hours spent on the platform, with the top seven surpassing one billion hours. The U.S. was the top location for time spent in Roblox, followed by Brazil, the United Kingdom, the Philippines, and Mexico.
For users 17 and older, Brookhaven will still No. 1. Much like the platform, many of the popular experiences have aged
meaningfully between 2020 and 2021, adding users from the 17-plus audience. For example, experiences on the list of top 10 most visited on Roblox, such as All Star Tower Defense, Blox Fruits, and Shindo Life, had over 40% of their users in the 17-plus-year-old group in 2021.
The fastest-growing demographic is 17-to-24-year-olds, and the Roblox developer community is tackling this expanding market with new content updates and more complex experiences featuring visuals and effects.
In 2021, Roblox partnered with music artists like Twenty One Pilots, which held a concert in the platform, and it teamed up with fashion house Gucci to create the Gucci Garden experience. Brands like NASCAR also came into the platform.
While all of the brand partner events hosted in 2021 saw millions of visits and nearly a third (or more) visits from the 17-plus audience, the top five events that engaged over 30% of visitors in the 17+ age group were Gucci Garden, Twenty One Pilots Concert Experience, KSI Launch Party, the Fashion Awards 2021, and Nikeland.
In 2021, Roblox users sent 2.5 billion chat messages. The Roblox community created 25 million-plus virtual items, and 5.8 billion virtual items were acquired. More than 165 billion+ avatar updates were performed. And one in five daily active users updated their avatar on any given day.
The Roblox Avatar Marketplace top 10 is dominated by casual wear like T-shirts, such as the Wolf & Moon and Flaming Dragon styles. As for the top-selling 3D items, they include a creative variety of accessories and virtual objects like Shadowed Head and BubbleGum Candy, which were among the most sold in 2021.
Roblox saw a triple-digit percentage surge year-over-year in the number of new creators that have used the free immersive creation engine Roblox Studio for the first time. The overall share of female creators (based on the number of active Studio users) is also increasing. This trend accelerated during the pandemic when the growth in the number of first-time female users of Roblox Studio surpassed the already significant growth of Studio use by new male creators.
In 2021, the number of new female creators using Roblox Studio for the first time grew 353% year over year — compared to 323% growth for new male creators.
In certain parts of the world, Roblox is starting to see hubs with high concentrations of developers, who build experiences, and creators, who make avatar items. While it may not be a big surprise to see the United States topping the list, Brazil is second in both developer and creator numbers, and Russia and the Philippines follow right behind (ahead of the UK, Germany, and Canada). South Korea shows up in the top 10 list of countries with the most developers, while Thailand is among the countries with the most UGC creators, and Turkey and Mexico are present on both.
The top-selling UGC creators come from the U.S., Spain, Australia, Denmark, and Mexico. The top 10 creators who made the largest number of items in 2021 (which means hundreds of items made in one year) include creators from the Netherlands and Brazil, in addition to the U.S.
Identity in the metaverse: Creating a global identity system
With the advent of the metaverse, the need for a global identity system has become apparent. There are many different ways to create an identity in the metaverse, but no single system is universally accepted. 
The challenge is usually two-fold: first, how to create an identity that is accepted by all the different platforms and services in the metaverse, and second, how to keep track of all the different identities a person may have.
There are many proposed solutions to these challenges, but no clear consensus has emerged. Some believe that a single, global identity system is the only way to ensure interoperability between different platforms and services. Others believe that multiple identities are necessary to allow people to maintain their privacy and security.
The debate is ongoing, but it is clear that the need for a global identity system is becoming more urgent as the metaverse continues to grow.
Event
Intelligent Security Summit
Learn the critical role of AI & ML in cybersecurity and industry specific case studies on December 8. Register for your free pass today.
In this article, we will explore the various options for creating a global identity system in the metaverse. We will discuss the pros and cons of each option, and try to identify the best solution for the future.
Option 1: A single global identity
The simplest solution to the problem of identity in the metaverse is to create a single, global identity system. This would be a centralized system that would be responsible for managing all identities in the metaverse. 
The advantages of this approach are obvious: It would be much easier to keep track of identities, and there would be no need to worry about different platforms and services accepting different identities. In addition, a centralized identity system would allow for better security and privacy controls, as well as the ability to track identity theft and fraud.
However, this approach also has several disadvantages. First, it would be very difficult to create a global identity system that is accepted by everyone. Also, a centralized system would be vulnerable to attack and could be used to track people's movements and activities. Third, it would be difficult to protect the privacy of users in a centralized system.
Option 2: Multiple identities
Another solution to the problem of identity in the metaverse is to allow each person to have multiple identities. This would mean that each person could have one or more identities that they use for different purposes. 
One of the main advantages of this approach is that it would allow people to maintain their privacy and security. Each person could choose which identity to use for each situation, and they would not have to worry about their entire identity being exposed. In addition, this approach would be more resilient to attack, as it would be much harder to take down multiple identities than a single one.
The limitations of such an approach would be that it could be difficult to keep track of all the different identities, and there would be no guarantee that different platforms and services would accept all of them. In addition, multiple identities could lead to confusion and could make it more difficult for people to build trust with others.
Option 3: A decentralized identity system
A third solution to the problem of identity in the metaverse is to create a decentralized identity system. This would be an identity system that is not controlled by any one centralized authority but rather is distributed among many different nodes. 
This might seem like the ideal approach, since decentralization is a common theme in the metaverse. However, there are still some challenges that need to be overcome. For instance, it would need to be ensured that all the different nodes in the system are properly synchronized and that the system as a whole is secure. In addition, it might be difficult to get people to adopt such a system if they are used to the more traditional centralized approach.
One solution would be to get the nodes in the system to be run by different organizations. This would help to decentralize the system and make it more secure. Another advantage of this approach is that it would allow different organizations to offer their own identity services, which could be more tailored to their needs.
Another would be to incorporate an edge computing solution into the system. This would allow for more decentralized processing of data and could help to improve performance. It would also make the system more resilient to attack since there would be no centralized point of failure.
The best solution for the future of identity in the metaverse is likely to be a combination of these approaches. A centralized system might be necessary to provide a basic level of identity services, but it should be supplemented by a decentralized system that is more secure and resilient. Ultimately, the goal should be to create an identity system that is both easy to use and secure.
The ideal identity standards of the metaverse
Now that we have explored the various options for identity in the metaverse, we can start to identify the ideal standards that should be met by any future global identity system. 
It is no easy task to create a global identity system that meets all of the criteria, but it is important to strive for an ideal solution. After all, the metaverse is still in its early stages, and the decisions made now will have a lasting impact on its future. 
Current iterations of the metaverse have used very traditional approaches to identity, but it is time to start thinking outside the box. The ideal solution will be one that is secure, private, decentralized, and easy to use. It will be a solution that allows people to maintain their privacy while still being able to interact with others in the metaverse. 
Most importantly, it will be a solution that can be accepted and used by everyone. Only then can we hope to create a truly global identity system for the metaverse.
The bottom line on identity in the metaverse
The question of identity in the metaverse is a complex one, but it is an important issue that needs to be addressed. 
The challenges associated with creating an implementation that is secure, private and decentralized are significant, but they are not insurmountable. For one, it will be important to get buy-in from organizations that have a vested interest in the metaverse. These organizations can help to promote and support the adoption of identity standards. 
It is also important to keep in mind that the metaverse is still evolving, and the solution that is ideal today might not be ideal tomorrow. As such, it will be critical to have a flexible identity system that can adapt as the needs of the metaverse change. 
Ultimately, the goal should be to create an identity system that is both easy to use and secure. Only then can we hope to create a truly global identity system for the metaverse.
Daniel Saito is CEO and cofounder of StrongNode
How to Eliminate Scheduling Inefficiencies in Your Business
What do salons, consultancies, and home service providers all have in common? This question may seem like the prime setup for a joke, but there's no punchline to look forward…
Why You Should Start a Business Only While You Have a Job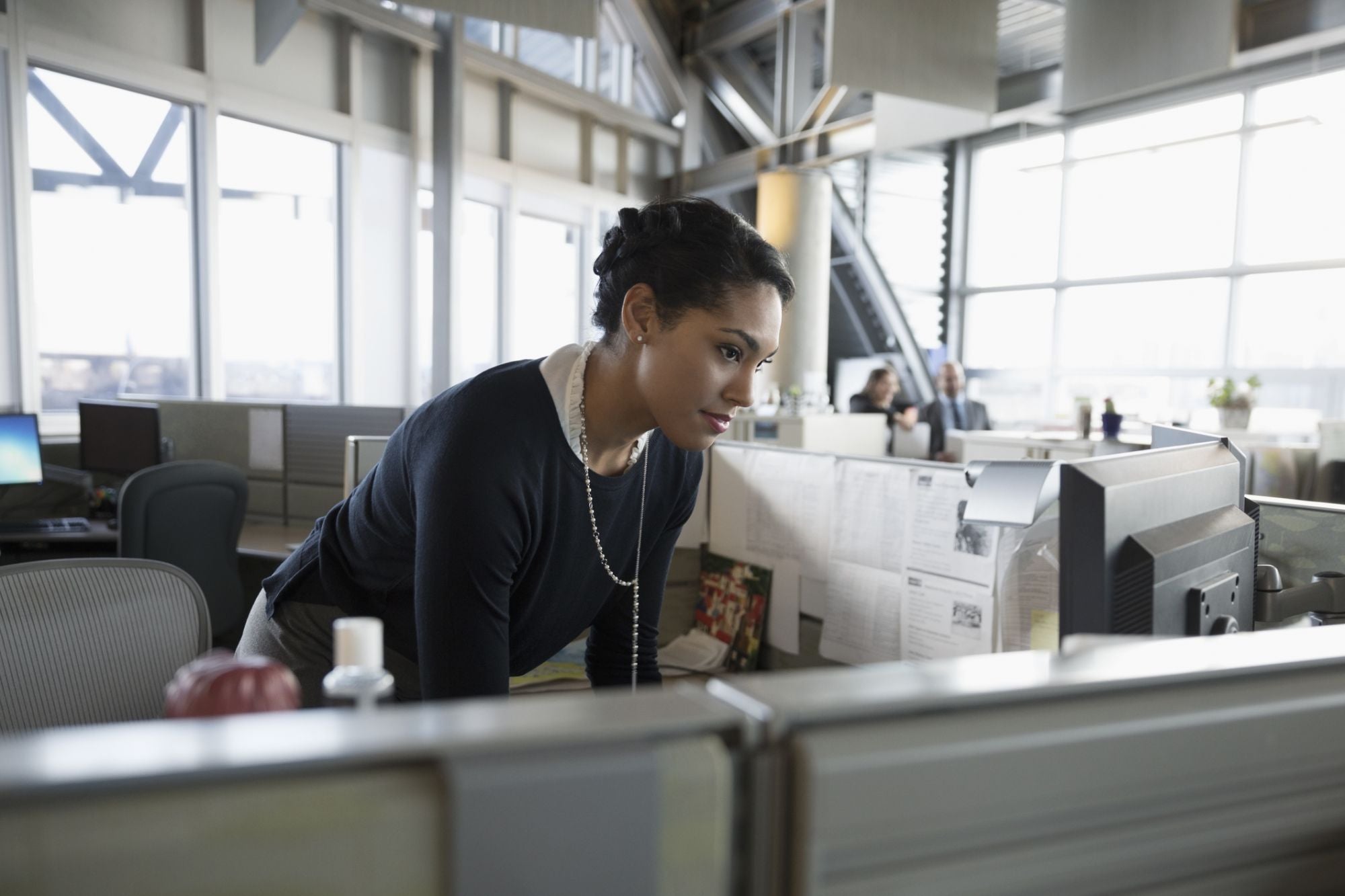 Opinions expressed by Entrepreneur contributors are their own.
Many people that I meet tell me that they dream of starting their own business. I always ask them, "Then why don't you?" They typically respond by saying that they have so many financial and personal responsibilities, that they can't just quit their job to start a company, etc. Then I tell them my story …
Related: How to Use Your Current Job to Start Your Next Business