Riot Games is entering the Fighting Game world: What might happen?
DashFight's Elizbar Ramazashvili writes for Esports Insider to discuss Riot Games' imminent arrival to the Fighting Game Community (FGC).
The very top of the esports pyramid has been virtually unchanged for the last decade, with Valve's Counter-Strike and Dota 2 and Riot Games' League of Legends dominating the ecosystem worldwide.
Hardly anyone who considers themselves a gamer hasn't heard the name League of Legends (LoL). It was created by developers who previously worked on the first Dota, and that legacy is clearly traceable – it has a very similar gameplay loop, core design choices, and overall feel. Of course, the game evolved, and nowadays, it's no longer the Dota clone it was labeled back then.
For many years, LoL was the only title in Riot Games' portfolio — making the 'Games' in the company's name somewhat ironic. This changed with the release of Teamfight Tactics, an autobattler akin to AutoChess and Dota Underlords. It was an instant hit and remains popular to this very day, with a reported 10 million daily players and its own esports scene.
Then, in October of 2019, during a ten-year anniversary stream for League of Legends, Riot Games made a plethora of announcements regarding the company's future. It most notably included the then-upcoming FPS Valorant, collectible card game Legends of Runeterra, an animated TV series Arcane, and an unnamed fighting game codenamed Project L. Of those, the first three have been released to significant success; only the latter remains to see the light of day.
The stream debuted the first footage of Project L, but the fact that Riot Games is working on a fighting game has been an open secret for a long while. In 2016, the company acquired the developer Radiant Entertainment known for Rising Thunder. The founders of this company were none other than the Cannon brothers, well-respected figures in the FGC. The pair helped launch Evo, the premier annual fighting game event, and created a software solution to provide a better online experience for fighting games. Nothing explicit was known about the project, but everyone knew something was cooking.
After the initial reveal, there was a lengthy period of essentially radio silence until December 2021, when the Cannon brothers themselves talked about the state of development, the direction the game is headed, and some expectations for the near future. After this, the whole community was kicked into overdrive, with teams already signing dedicated players for the unreleased game. Everyone is excited. The question is, why? The answer to this lies in the esports empire Riot Games has built.
It's no secret that LoL esports has been popular ever since Riot started treating it seriously. The biggest and grandest event of the year, the League of Legends World Championship, is showing steady industry-leading numbers year after year. This could have been chalked up to an outlier if its other games weren't also competitive in their genres. It was widely reported last year that VALORANT reached 14 million active players within a year of its launch.
Moreover, two of its biggest events, VALORANT Champions 2021 and VCT 2021 Stage 2 Masters Reykjavík, showed numbers comparable to many of CS:GO's premier tournaments and far outstripped Blizzard's Overwatch. Legends of Runeterra (LoR) has pretty much the same story within its own genre, with its rivals failing to show the numbers LoR did, and Teamfight Tactics essentially overtook the whole genre and boasts consistently high viewers.
This is one of the reasons why people are excited – Riot Games' projects always show up. It is a simple matter of the fact that it arguably hasn't had a single failure yet.
Moreover, for seven fighting games DashFight covers, most of them had peak viewerships in 2021 from 40,000 to over 100,000. One notable fact about these titles is that all but one of them are far into their lifespans, and the most hyped events are in the past. People are becoming more and more unsure about the future of these older games.
Another cause for excitement is the simple fact that there isn't much money in the FGC. There seems to be an expectation that Project L will have more money simply because it's a Riot game — and it's fairly reasonable to expect as much. League of Legends has steady salaries and millions of dollars in prize pools. Teamfight Tactics and Legends of Runeterra's world championships had budgets of $200,000 each, and VALORANT events often have prize pools comparable to those of CS:GO. 
RELATED: Red Bull in the World of FGC
However, we still don't know what the format of Project L's esports scene will be. Will Riot Games organise its own year-long championship akin to the Tekken World Tour or Capcom Tour? Or will it delegate the rights to hold the events to third-party organisers? Will we see Project L at premier FGC events like Evo, CEO, and Combo Breaker?
I would expect that it will be all of those things. While Riot Games loves to hold its cards close to its chest and hold its own events, it's bound to know that the FGC does things a little differently. Simply, Riot can't afford to skim over the grassroots part of the scene. This would cost them significant goodwill from the community and breed resentment.
What makes me confident that Riot Games won't make this mistake are the developers of the game — the Cannons brothers. They were there at the very beginning of Evo. They know how it all works. Their savviness was further confirmed in the recent video update they did for the game that left the community in awe. It doesn't matter how good your marketing and outreach is — if your game is terrible, people will drop it. In their reintroduction to Project L, they simply said all the right things, everything that the community wanted to hear.
RELATED: The growth of the FGC – Watering the grassroots
Project L will be an assist-based fighter, in the same vein as the legendary Marvel vs. Capcom. Gameplay and inputs are geared to be easily picked up by anyone, but the Cannons stressed that, despite the low skill floor, this isn't a game where newbies will stand a chance against professionals. This is the same approach that made League of Legends the global phenomenon it is today.
Good netcode is somewhat of a touchy subject in the FGC these days, with rollback — a form of lag compensation — becoming more of an expectation than a necessity. Project L creators are confident that they can provide the very best connectivity in the genre, which isn't unfounded. First of all, they're the creators of GGPO, a rollback software solution many games use nowadays. Furthermore, this will be bolstered by Riot's pre-existing network infrastructure used in League of Legends and VALORANT.
Another detail – which may sound disappointing purely from a customer point of view — that won many over is Riot's approach to creating this game: it will be out when it's ready and not a day earlier. Ultimately, it is confident that delivering something genuinely exceptional is worth the wait.
Riot Games has all the cards in its hand. Not only is there a genuine interest in Project L from the pre-existing Fighting Games Community, but the recent groundbreaking success with the Arcane animated series will also bring in more people who want to interact with the League of Legends universe without playing the parent game. On top of this, many players from within the Riot's game ecosystem might also try the game out simply because it's set in the LoL universe.
Assuming Riot Games delivers a deep, competent, engaging game, all it will have to do to take the FGC by storm is not squander the esports implementation. When in Rome, do as the Romans do.
---
DashFight is an all-in-one fighting games hub, fully packed with guides, news, VODs, events, and rankings for games like Tekken 7, Street Fighter V, Super Smash Bros. Ultimate, Mortal Kombat 11, Dragon Ball FighterZ, Brawlhalla, and Guilty Gear -STRIVE-.
Quinn makes the leap, abandons NA for Europe and some Gladiators in 2023 DPC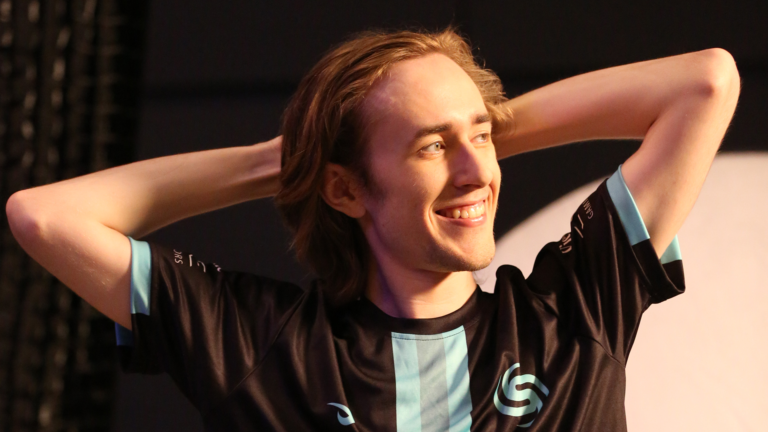 The spirit of North American Dota 2 is dwindling yet again. One of its staple players, Quinn Callahan, officially made the move to Europe and joined Gaimin Gladiators today.
This comes after more than a month of speculation that the former Quincy Crew core of Quinn and YawaR would finally break up following the end of its tenure with Soniqs and a poor showing at The International 11—where they were one of the first four teams eliminated in the group stage. 
Quinn was arguably the single best NA player and embodied the region's playstyle in how he carried himself both in-game and on camera, occasionally just giving into rage and diving at any enemies or key objectives in his path. This will also be just his second time competing outside of NA if you count his brief two-month stint with paiN X in South America back in late 2018.
Related: Uncrowned king steps down: Ame takes time off from Dota 2 as LGD begins huge rebuild
He will bring a new dynamic to a GG squad that kicked its previous longtime midlaner and parted ways with its similarly tenured coach, though it is unlikely he will take the Quinoa nickname his new captain Celery gave him in the introduction video. 
With this move, NA loses another key component out of its top rotations while Europe gains one more of the top frontliners in the world to fill out what is already the most stacked region in Dota. Chalk it up there with Evil Geniuses packing up and moving to SA and TSM going through its own roster shift. 
The rest of the former Soniqs roster is still scattered to the wind, though it does look like LESLÃO will remain in NA and join Nouns Esports for the upcoming DPC season despite being dropped for an extremely offensive in-game moment at TI11.
Team Spirit, Virtus.pro and NaVi roster movements ahead of DPC 2023
The CIS teams are on the move to reform a new powerhouse roster for the upcoming Dota Pro Circuit 2023 (DPC 2023). After the Eastern European teams' poor showcase of results at the International 11 (TI11), it wasn't surprising that even the TI10 Champs, Team Spirit themselves, are up for a roster shuffle.
Team Spirit parts ways with TORONTOTOKYO
Team Spirit announced the departure of their mid-player, Alexander "TORONTOTOKYO" Khertek. Renowned for his calm and wise demeanor during drafting discussions, the young prodigy is also infamously known for typing "ez game" at TI10.
Anyways, the departure from Team Spirit was by no means a good sendoff. Team Spirit had the worst run in their career-long TI participation, where BOOM Esports eliminated the defending champ at sixteenth place. While there were rumors about the internal conflict among Spirit players prior to TI11, which may have led to their poor performance. It's difficult to envision Spirit crumbling so drastically after just winning the PGL Arlington Major 2022 beforehand.
TORONTOTOKYO's new team
Speaking of rumors, word has it that there is a CIS super-stack in the making, consisting of Ivan "Pure" Moskalenko, Danil "gpk" Skutin, Egor "Nightfall" Grigorenko, Vitalie "Save-" Melnic, and TORONTOTOKYO himself.
These are high-profile players, who have played for powerhouses, such as Virtus.pro and Entity. Traditionally, Pure, gpk and Nightfall are carry players, who are best known for their position 1-3 roles respectively. This begs the question of where TORONTOTOKYO fits into the roster.
Well, it seems like TORONTOTOKYO will be taking the backseat in the team by playing as hard support. He was spamming position-5 support role in pubs since TI11 concluded, so the rumors seem to fit into the puzzle.
Virtus.pro welcomes young blood
VP has had a decent DPC season, all things considered. They placed thirteenth, just shy of 0.5 points after Valve re-calibrated their DPC points calculation. Sure, it's unfortunate, but VP certainly didn't let that stop them from qualifying for TI11.
Fast forward to TI11 Last Chance Qualifier, Team Liquid and Secret hoarded the top seeds, ending VP's TI11 dream. Regardless, VP is still a staple in DPC, which has consistently cultivated new line-ups. As such, they announced a new stack of young players for DPC 2023.
Recruiting players from five different teams, VP has their eyes set on creating the next generation of CIS powerhouse. Evgeniy "Noticed" Ignatenko from BetBoom might just be the only notable player, who has somewhat of a background after BetBoom played in TI11. Besides that, the rest of the team are from unknown origins, and go by the names, Koma`, squad1x, sayuw, and Dukalis.
Natus Vincere releases Solo and Noone
Navi shared a similar journey with VP at the TI11 Last Chance Qualifier, falling just short despite making it to Singapore. With that, the veterans, Volodymyr "Noone" Minenko and Alexey "Solo" Berezin left Navi. Although Navi never met the expectations of a well-established powerhouse, having Noone and Solo's guidance gave Navi some relevancy.
Anyways, Nikita "Nicky`Cool" Ostakhov and Arman "Malady" Orazbayev take up the vacant roles left behind by their predecessors. Like many other new powerhouses, there seems to be a trend in picking up young blood. The two players are phenomenal in the pubs, so hopefully that transitions well into world-class performance for Navi.
---
The trio of CIS powerhouses have their eyes set on the new DPC season, whereas a rumored powerful stack is in the making. Considering how drastically the competitive scene has shifted in favor of South American and Western European teams. CIS needs to step up its games in order to stay relevant in DPC 2023.
Brazilian CS:GO player slams quality of practice in North America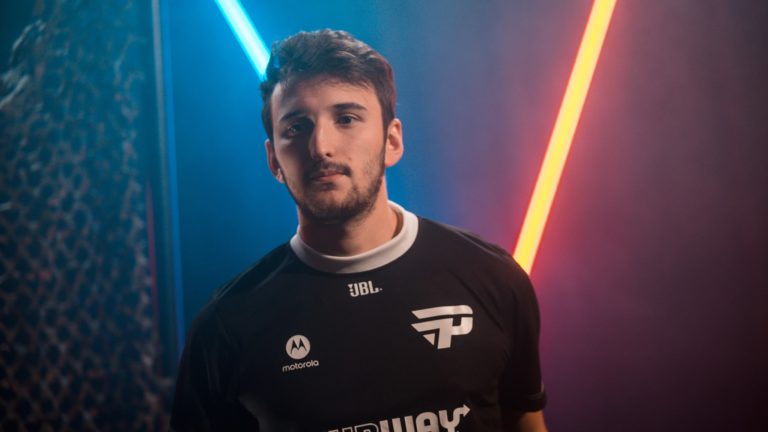 Just days after winning the $20,000 CBCS Invitational 2022 in Brazil over 00 Nation, paiN Gaming have traveled back to North America to play their last matches before the player break. Rodrigo "biguzera" Bittencourt, paiN's No. 1 star, is not happy at all to practice again with NA teams, though.
"How I missed practicing in NA," biguzera ironically said today. "[Practicing in] Brazil is a thousand times better than here. Now I see why this region [NA] is so successful," biguzera added, calling out how the NA players have been practicing.
Biguzera is not the first and likely won't be the last player to complain about the quality of CS:GO practice in NA. This has historically been a concern in the region and the practice only got worse after the COVID-19 pandemic because several organizations stopped investing in the competition and almost all relevant tournaments shifted to Europe, which forces the only few good teams from NA like Team Liquid to spend most of their time practicing in Europe to have a chance of winning such big tournaments.
This is also the overall perception in Brazil as well. Most of the Brazilian teams move to NA to attend NA leagues and try to qualify for big tournaments, but with the practice being so bad nowadays, it's unclear if that is the best approach for Brazilian teams. One of biguzera's fans asked him if paiN could not move to Europe because they will "unlearn" how to play CS in NA.
The quality of practice in NA won't likely change anytime soon unless organizations try to nurture talent in the region like Evil Geniuses is doing with its Blueprint project and tournament organizers invest in the grassroots scene.