Raidiant launches $15,000 women's Rocket League tournament
Women's gaming and esports platform Raidiant has announced the Raidiant Rocket League Series, a Women-only tournament created in collaboration with publisher Psyonix.
The $15,000 (~£11,000) tournament will be open to a mix of professional, amateur, influencer and collegiate all-Women's teams.
RELATED: New Meta Entertainment launches Raidiant.gg platform
Raidiant.gg is an initiative and content hub focused on celebrating and championing opportunities for women gamers. Created in November 2021, Radiant is owned by New Meta Entertainment, the parent company of North American esports organisation Dignitas.
According to the release, the series will take place February 26-27th and is expected to provide engagement opportunities for players and fans. Rocket League fan rewards — in-game items awarded by Psyonix to viewers for tuning into Rocket League esports — will be available to viewers watching on Raidiant's Twitch channel.
Moreover, Raidiant will create shoulder content with participating teams. Twitch creators will have the opportunity to apply for co-streaming and professional teams competing in the Rocket League Championship Series will also be able to support the women's teams by co-streaming matches.
Dignitas is the first RLCS team to pledge its support for the event through the participation of its Rocket League team and signed content creators.
The tournament is created in collaboration with Twitch Women's Alliance, a programme aimed at supporting women creators on Twitch by building support networks and educational and social programmes.
RELATED: Dignitas presents Verizon VCT Game Changers NA
In a reddit post, Heather Garozzo, VP of Community & Events at Dignitas, added that it would be working with the Women's Car Ball Championship (WCBC), a women's Rocket League community and event organiser.
Raidiant partner VIRUS International will also be providing all competitors with custom Raidiant jerseys for their participation. NYX Professional Makeup, a founding partner of Raidiant, will support the event through content and product giveaways.
The event will be produced from the Verizon 5G Gaming Center in Los Angeles, on Verizon's XR Stage.
Esports Insider Says: Rocket League arguably has a stronger female scene than that of many other esports titles, so to see New Meta Entertainment's Raidiant target the brand-friendly game makes sense. The tournament will be a welcome addition to Rocket League's female ecosystem, and it's great to see that Raidiant already has brands on board.
Leaked Apex Legends Hardcore mode could break recycled LTM trend—but players already doubt it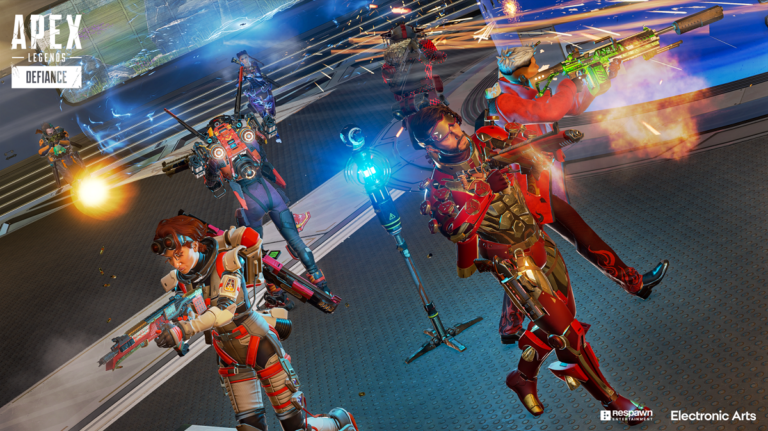 While the Wintertide event succeeded in bringing in a season 15 high player peak on Steam for Apex Legends, it didn't do much to address players' criticisms of the game using recycled and reused limited-time modes. This go-round for the Winter Express is the fourth year in a row that some version of the LTM has appeared in Apex, and the general sentiment on its return has been middling.
So it's not exactly a surprise that a recent leak from ThordanSmash caught the attention of the community. The popular content creator and insider teased a new mode that might be coming to Apex: Hardcore battle royale.
According to Thordan, the new mode will be one where players will be eliminated much more quickly and will put significant value on game knowledge. There won't be any HUD, the highest armor available will be the base white body shields, and bullets will do more damage than they do in the base game. There also won't be any Gold rarity items except for weapon hop-ups. That means items like Gold helmets that make abilities recharge faster and Gold backpacks that allow players to carry more health items won't be used in the mode.
In addition to these changes, there will be fewer health items, according to Thordan. This will make for an extremely fast time to kill (TTK) that should have players thinking and rethinking every single rotation and move they make on the battlefield.
Whether this is another LTM on the way or the new mode inhabits a more Control-esque role, a popular mode that commonly returns and feels more akin to Arenas than most LTMs, players are already split on whether a Hardcore mode in Apex is a good idea at all.
There are players who seem excited about the prospect of a Hardcore mode, but several others have brought up how the idea feels like an accelerated version of the standard non-ranked battle royale mode, with no incentive for players to take the mode seriously. That would most likely result in incredibly short games or long stretches where teams that decide not to hot drop don't see any fights. 
There's also some precedent in Apex for players not loving a significantly shorter TTK: the much-maligned nerf to all body shields in season six, where all body shields got 25 less health. The player outcry on the change was strong enough that Respawn reverted the change a few weeks into the season since players didn't enjoy the shorter TTK that the shield change enabled.
The new Hardcore mode sounds like Apex with a more Call of Duty-style TTK, and it's debatable whether any Apex players actually want that. A new LTM is certainly welcome, but if an Apex mode feels more like a different game, what's stopping players from just going and playing Modern Warfare 2 instead?
Thordan also mentioned that other LTMs like Team Deathmatch and some other previously-leaked game modes are still in the works. This year has been a fairly successful one for breaking up the LTM cycle compared to 2021, with both Control and Gun Run being popular LTMs in the community. But the response to the newest leaked LTM has been decidedly lukewarm and it remains to be seen if a Hardcore mode will inspire much new interest in Apex.
First ESL Impact CS:GO tournament of 2023 to kick off in Katowice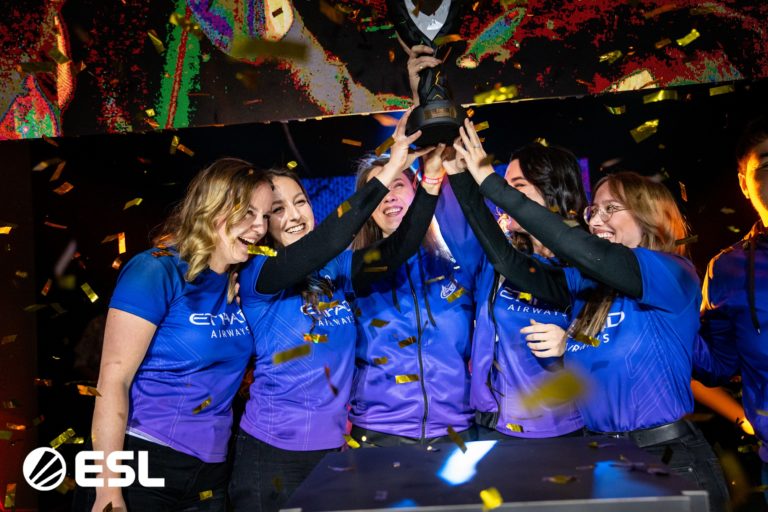 ESL Impact, the CS:GO circuit for marginalized genders, will return next year and the first stop will be in Katowice, Poland from Feb. 10 to 12, ESL announced today.
ESL has invited Nigma Galaxy, FURIA, CLG RED, and HSG to the tournament and four more squads will finalize the team list after qualifiers in Europe, North America, and South America are done. Nigma Galaxy were the best all-women CS:GO team of 2022, having won ESL Impact season one, ESL Impact season two, and ESL Impact Valencia throughout the year. FURIA were also consistent, having reached the grand finals of all three events.
The opening event of ESL Impact 2023 will run at the IEM Expo in Katowice and will be open to all fans, with no tickets required. This will be the first time a tournament for marginalized genders will take place in Katowice, one of the most iconic cities for CS:GO esports, since Intel Challenge Katowice in 2019, which was one of the best tournaments for all-women teams back in the day.
The open qualifiers for ESL Impact Katowice will take place from Dec. 14 to 18 in all three regions (Europe, North America, and South America). The best two teams hailing from Europe will qualify for the main event, while North America and South America will have one more team each.
ESL hasn't revealed the prize pool for ESL Impact Katowice 2023 yet, but the tournament organizer put $100,000 on the line for ESL Impact Valencia in 2022 and offered $123,000 for ESL Impact seasons one and two.
Team Spirit confirms rumors with new Dota 2 signing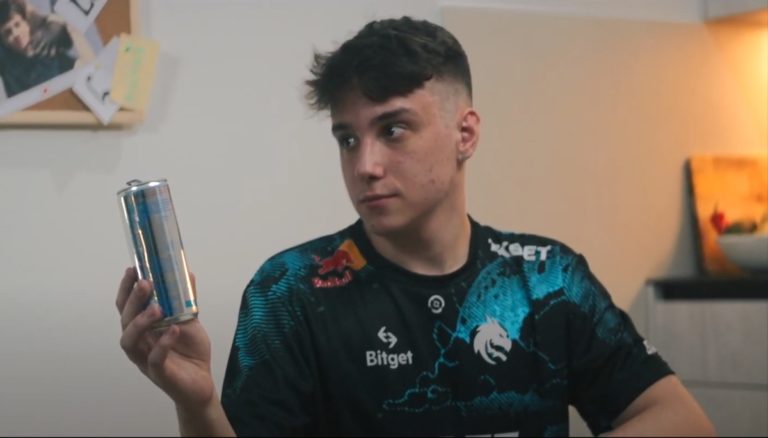 The International 10 champions, Team Spirit, are tinkering with their formula after TORONTOTOKYO decided to follow a different path for the 2023 DPC season. As its former midlaner embarks on a new journey, Spirit will fill the gap in its roster with Denis "Larl" Sigitov, the Dota 2 team announced today.
While the move is now official, it was leaked via an Instagram story from Spirit's boot camp in November. Larl was spotted among the other Spirit members while TORONTOTOKYO was missing, hinting at a roster change. 
Spirit announced the move in a fun video featuring the team's manager, Dmitry "Korb3n" Belov. As he thinks hard about who should take TORONTOTOKYO's place in the team, all signs lead Korb3n to Larl, and he finally decides to invite him to the squad.
Larl moves to Spirit after an impressive stint with BetBoom Team (BB). Larl's former home stormed through the Eastern European TI qualifiers and snatched a direct seat in the event while the favorites, Virtus Pro and NAVI, ate their dust.
BB's run through the qualifiers was an amazing display of strength in which the team was initially knocked down to the lower bracket by NAVI. After finding themselves one step away from elimination, BB channeled their inner beast and demolished NAVI and VP in back-to-back series.
Larl played an important role in BB's recent performance and he's only been playing at the highest level since the beginning of 2021. Having been scouted by VP's Prodigy roster, Larl has been one of the most promising up-and-coming talents in the EEU region. Now, he'll have the opportunity to show whether he has grown enough to take the ropes of the mid-lane on a TI-winning squad.