PowerSchool to Acquire Kinvolved, Add Its Communications Solutions — THE Journal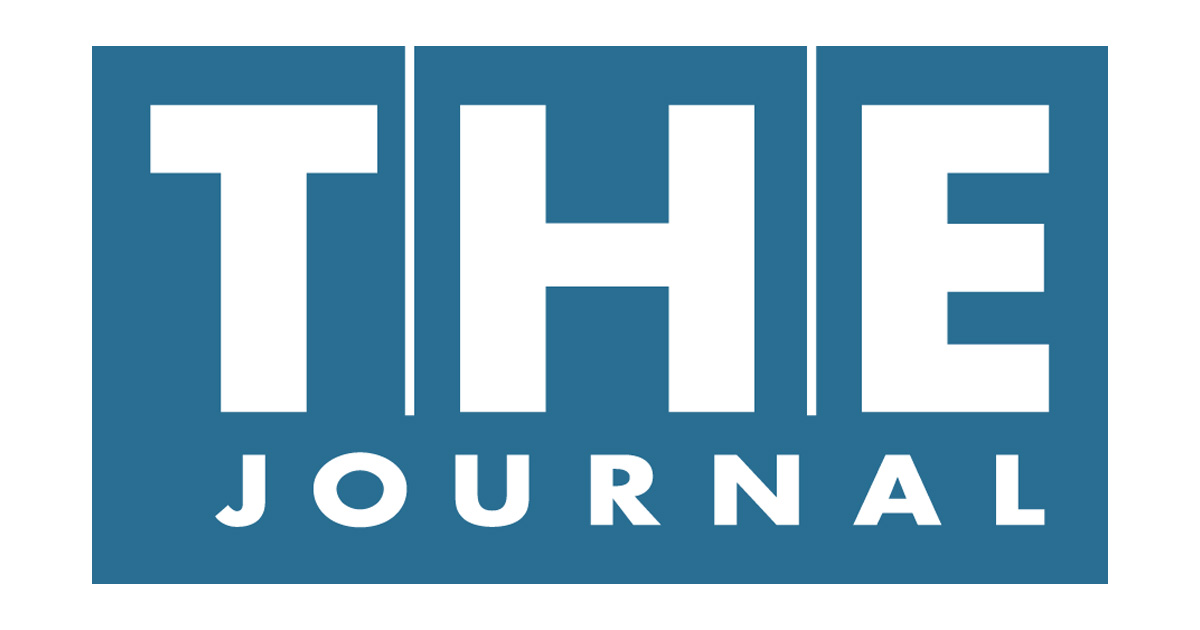 Communications & Attendance
PowerSchool to Acquire Kinvolved, Add Its Communications Solutions
By Kristal Kuykendall
01/25/22
PowerSchool, a major provider of cloud-based software for K–12 education, has announced a deal to acquire Kinvolved, a provider of K–12 communications, attendance, and engagement solutions serving over 250,000 students.
"Adding Kinvolved's leading communication engine to PowerSchool's Unified Home solution will enable schools and districts to strengthen and simplify overall communications and notifications between school and home to increase engagement and help reduce absenteeism," PowerSchool said in a news release today.
Kinvolved is currently used in three of the four largest U.S. school districts. PowerSchool said the acquisition will allow schools using its teaching and learning software to centralize communication tools and attendance data "to help address chronic absenteeism and strengthen engagement between home and school."
Adding Kinvolved to existing PowerSchool solutions benefits educators, students, and their families in multiple ways, according to the announcement:
Deliver targeted mass communications: Kinvolved helps expedite the delivery of time-sensitive school, district, and class communications via text message, email, and voice call.
Personalize 2-way communications: With Kinvolved, educators can support equity and increase accessibility for all parents using its individualized two-way communications that can instantly be translated into more than 80 languages.
Improve student attendance: Studies show that increased family engagement is directly correlated to improved attendance and student outcomes. Kinvolved's digital postcards reporting on student attendance/engagement provide administrators with built-in reporting for deliverability and open rates, supporting a more efficient and data-driven approach to managing attendance-based interventions.
Further integration with PowerSchool: A partner with PowerSchool since 2019, Kinvolved already integrates with PowerSchool's student information system. Kinvolved users can also expect additional embedded and seamless integrations with PowerSchool SIS, Schoology Learning, and other products.
Recent data released by the National Education Association "shows how crucial parents and families are to the education and growth of students, as support from the home directly increases student attendance and academic outcomes," PowerSchool said. "Ongoing COVID-related disruptions have also increased the importance of schools being able to communicate time-sensitive updates to parents and families no matter where they are or the language they speak."
As schools reopened fully or partially, chronic absenteeism increased dramatically, with some districts reaching rates as high as 40%. Student absences also impact schools' budgets and recently accounted for $10.7 billion in lost annual funding.
PowerSchool and Kinvolved will continue to operate separately until an official close has been announced, according to the announcement of the acquisition deal. The transaction is expected to close in PowerSchool's first fiscal quarter and will be funded with cash on hand, the company said.
New Apex character leaks have players going Ballistic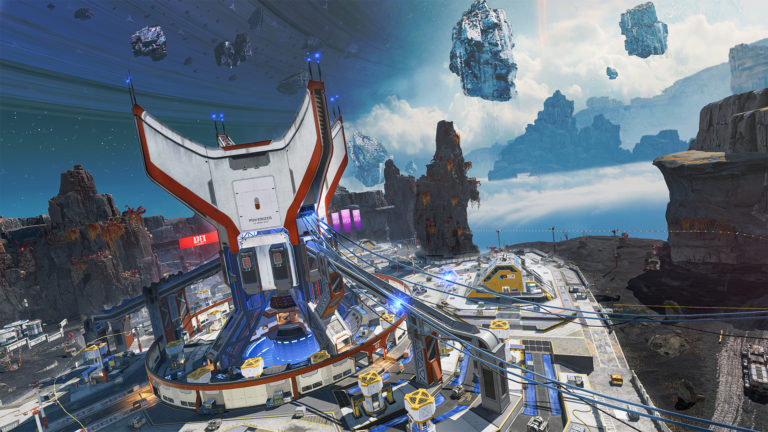 Another day, another leak in Apex Legends.
The pattern isn't new, but it is usually exciting for players looking forward to new content. And today brought great news for players, as a couple of popular leakers and insiders combined to bring new information for a new legend that was first mentioned in the huge character leak that occurred prior to season 13 of Apex.
The character in question was called Caliber, although he seems to be going by a different name now. Data miner HYPERMYST first shared an image to Twitter of a banner featuring a legend that doesn't look like they're in the game yet.
The image is washed out and the character model might not even be fully textured in this image, but the banner appears to show a figure in a long coat with some sort of attachment peeking out above their shoulder.
Apex insider ThordanSmash soon chimed in both on Twitter and Reddit, revealing this character is most likely Caliber, a support legend originally found in the season 12 leaks.
In those leaks, Caliber was a character that focused on keeping his Apex squad fully stocked on weapons and ammo, featuring a passive that allowed him to carry three weapons instead of two, an auto-turret tactical ability, and an ammo box ultimate that feeds ammo directly into his squad's weapons.
According to Thordan, however, there's at least one new ability for the impending Apex character, and a new name to go with them too: Ballistic.
The new tactical ability, which Thordan also referenced in other posts, appears to be some sort of skill shot that can force enemies to holster their weapons if hit by it. The way the ability is framed by Thordan feels akin to Ana's sleep dart in Overwatch, although it most likely has a much faster travel time if it's firing a bullet as compared to a dart projectile.
While these are the first significant leaks for the next new character to hit Apex, it's unclear if that character will arrive next season, or afterward. While the game has consistently introduced a new legend with every season update in the game's history, leaks and rumors previously indicated that season 16 would have no new legend.
Thordan even went as far as to say he still thinks the new character won't be in Apex season 16 on Reddit soon after his Twitter leaks, but that that's always subject to change and the devs could change their mind on that plan.
Either way, there's clearly a new legend just around the corner for Apex. And it seems like he's going to bring a lot of firepower into the Outlands with him.
Why Australian universities need to innovate, invest and transform to remain globally competitive
By Tony Maguire, Regional Director, Australia & New Zealand at D2L
In 2019, there were three-quarters of a million international students studying in Australia. Since then, that number has fallen by almost 37%, according to the Australian Department of Education. China was and still is Australia's largest source market for international students, followed by India and Nepal. Encouragingly, after a challenging three years, early indications reveal that 2023 could be a record year for international university students coming to Australia to study.
The Australian government and higher education sector needs to be more proactive if they want to remain competitive in international education. It connects Australia with the world, delivers better education outcomes for our domestic students, and contributes to the national economy. In 2019, international education earned $40.3 billion and supported around 250,000 Australian jobs.
In the coming years, we need to do things differently as we rebuild to make the higher education sector more sustainable, create new growth opportunities and enhance the experiences of domestic and international students. As international student numbers start to increase again, we also need to have a greater diversity of students coming into Australia.
The Australian Strategy for International Education 2021–2030 sets a new direction for international education for the next ten years. The Strategy will be backed by more than $37 million in targeted support measures, including regulatory fee relief and an Innovation Development Fund for English language providers.
Upskilling or reskilling to establish skills alignment
Increasing the diversity of courses in which international students can enrol introduces opportunities for a more substantial alignment between international education and Australian skills needs.
The National Skills Commission (NSC) has identified skills needs in emerging fields that will drive Australia's growth in the future. Its data is promising. Skills that are new and growing in the economy—such as renewable energy, cyber security and infection control—are already being taught through Australia's Vocational Education and Training (VET) system. In addition, over half of the occupations listed in shortage on the NSC's Skills Priority List have a pathway through the VET system.
Remaining competitive
How will universities remain competitive internationally in this metamorphic age that's fundamentally changing how we live, work and learn? What will the nature and role of a university be?
We must ask what will make a university successful in this new world. What will Australia's students and employers demand of our universities in the future? And what should universities consider today to be ready to deliver truly transformative outcomes?
Disrupting university business models
There is a dichotomy between competing needs. On the one hand, universities need to find ways to stabilise and optimise their core business. On the other, they need to embrace change, innovation and opportunity to enable future growth. University leaders need to be ready to reposition their institutions by nurturing deeper collaboration with industry and co-creating new business models and learning experiences.
Shifting from faculty-focused to learner-centric 
Australia is encouraging social institutions in the public and private sectors to focus on those they serve. The implications of this shift for universities are significant because learners are becoming more demanding consumers of educational services. Universities must evolve their paradigm—from student to learner, from teaching to designing and managing learning experiences, and from degree based to continuous learning.
Reimagining the physical campus for a virtual world 
Technology is impacting the educational landscape as learning moves to a hybrid state. For many, however, the novelty of a 60-second journey to their desk at home for an online lecture may have worn off somewhat as they miss the on-campus experience with the combined energy of students and staff. Unfortunately, many international students still cannot be on campus due to local lockdowns and limited access to affordable flights. That is why access to quality online learning is essential for them.
Universities need to re-think the meaning of "campus" in a future where digital and physical infrastructure intersects and space, place, and time are more fluid. What is the contribution and value of "campus" in the students' life-long learning journey?
Shifting the role of education institutions
Universities are evolving from their traditional roles as teaching and research centres to play a big part in Australia's future prosperity. As economic growth hubs and innovation incubators, universities are forging more intimate ties to their local communities. In the future, universities will need to reimagine their physical footprints and facilities, with opportunities to use them in new ways to help address broader social and societal needs.
The takeout 
Commentary around the recent Universities Australia conference foreshadows profound changes in the education sector. Policymakers and university leaders agree that a reset is needed to work together better to meet immediate and longer-term challenges and adjust the settings to help Australian universities innovate, invest and transform.
Our universities can then be recognised as one of Australia's critical economic assets, with the Australian Government taking a crucial role in ensuring they are globally competitive.
---
Airtable lays off 250+ as CEO cites importance of 'being a lean organization' • TechCrunch
To get a roundup of TechCrunch's biggest and most important stories delivered to your inbox every day at 3 p.m. PDT, subscribe here.
Hello, Happy Thursday. There is a lot of news today, much of it posting as I write this — for example, the Federal Trade Commission is now suing to block Microsoft from buying Activision. So less chatter, more banter. — Christine
The TechCrunch Top 3
Let's give 'em something to talk about: Given all of the ChatGPT popularity in the news lately, it is no surprise that a related company would be top news today. Instead of taking screen grabs, Ivan writes, ShareGPT creates a link to your ChatGPT conversations that you can grab instead.
Get your Frappuccino with a side of NFTs: Starbucks opened its blockchain-based loyalty program and NFT community to its first set of beta testers, Sarah reports. "Journey Stamps" will unlock new experiences beyond the free drinks and food that frequent drinkers can get from Stars.
Flying the friendly skies of capital: Something's in the air up there. TripActions secured $400 million in credit facilities from Goldman Sachs and Silicon Valley Bank in a move that comes less than two months after the travel expense management company announced a $9.2 billion valuation. Mary Ann has more.
Startups and VC
Moving, starting a new job and getting married in a short span of time is the trifecta of stress for anyone (I know from personal experience). In the startup world, that trifecta might be what happened to marketing technology startup Banzai. Ingrid writes that the company acquired Hyros, raised $100 million and went public via SPAC. Congrats?
Meanwhile, France is having a good venture capital run. Mike reports on a few new funds, including IRIS Capital, which had a first close of €110 million as it works to reach a target of €150 million for its new venture fund.
Want more? Here's five more:
To prepare for a downturn, build a three-case model
Startups that develop case models are better equipped to deal with potential setbacks. Visualizing exactly how potential market shifts can impact your business is a great way to prepare for the unexpected.
A three-case model attempts to predict best-case, down-case and base-case scenarios, writes Matt Barbieri, partner-in-charge at accounting firm Wiss & Co.
"Typically, the base-case scenario falls between the extremes. For example, in financial modeling, you might say that Peloton experienced both its 'best case' and 'down case' scenarios within a year."
Four more from the TC+ team:
TechCrunch+ is our membership program that helps founders and startup teams get ahead of the pack. You can sign up here. Use code "DC" for a 15% discount on an annual subscription!
Big Tech Inc.
All of the tech layoffs prompted Airtable to put out a memo earlier this week promoting its tools for job seekers. Now it is Airtable's own employees who might need to use them. Natasha M reports that the company, which was last valued at $11 billion for its no-code software, laid off over 250. And not only that, but it seems that the move also included some executive departures, including the chief revenue officer, chief people officer and chief product officer.
And here's another five for you: