Pokémon Legends: Arceus leak shows new item that replaces trade evolutions
Pokémon Legends: Arceus will officially release on Jan. 28, but information about the game has already been leaked online thanks to several copies that players obtained prior to launch. 
As part of those leaks, we have learned a lot about how Game Freak reworked core mechanics of the Pokémon franchise as Arceus departs from the standard formula that has been in place for more than 25 years. And Pokémon evolution has been one area that has almost entirely changed. 
Not only are evolutions seemingly optional now because players must manually choose to evolve their Pokémon from the party menu, but the removal of held items has let the developers experiment with types of evolutions. This includes what appears to be the removal of trade of evolutions. 
According to the leaked data, trade evolutions have been entirely cut from the game, making this the first main series entry in the Pokémon franchise to not feature the mechanic. Instead, a new consumable item called the Linking Cord will trigger any evolutions that were previously locked behind the need for a trade. 
Using the Linking Cord on a Pokémon like Machoke or Kadabra will immediately let you evolve it into Machamp or Alakazam, though the item will disappear after use, meaning you will need to grab another one to use for other evolutions. 
Additionally, it doesn't look like the Linking Cord is usable with all trade evolutions, as Pokémon that previously needed to be traded while holding a specific item to evolve, such as Magmar, Electabuzz, and Dusclops seem to retain that need. The only difference is using the item from your inventory will cause the evolution rather than the need for a trade. 
We won't have full details about the Linking Cord and how all of the previous trade evolutions work until Arceus launches on Jan. 28, but this is just another example of a quality of life feature players have wanted for years being finally added to the franchise.
League's Your Shop is back with presents for all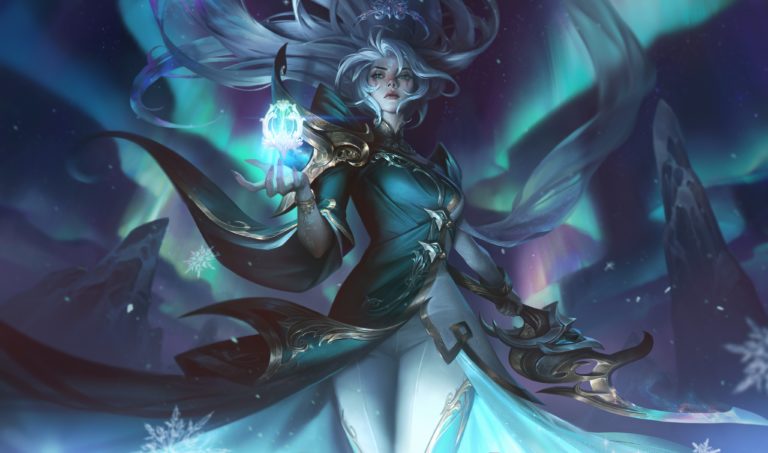 Riot Games is ready to celebrate the most wonderful time of the year with its League of Legends players, gifting them a variety of deals on in-game skins for a limited time.
The final iteration of Your Shop is now available in the League client for all players, providing steep discounts for a random selection of Epic-tier and lower skins. Each player receives six discounts for skins based on champions that they have played or for champions similar to ones they use often. These deals are expected to be available through Jan. 3.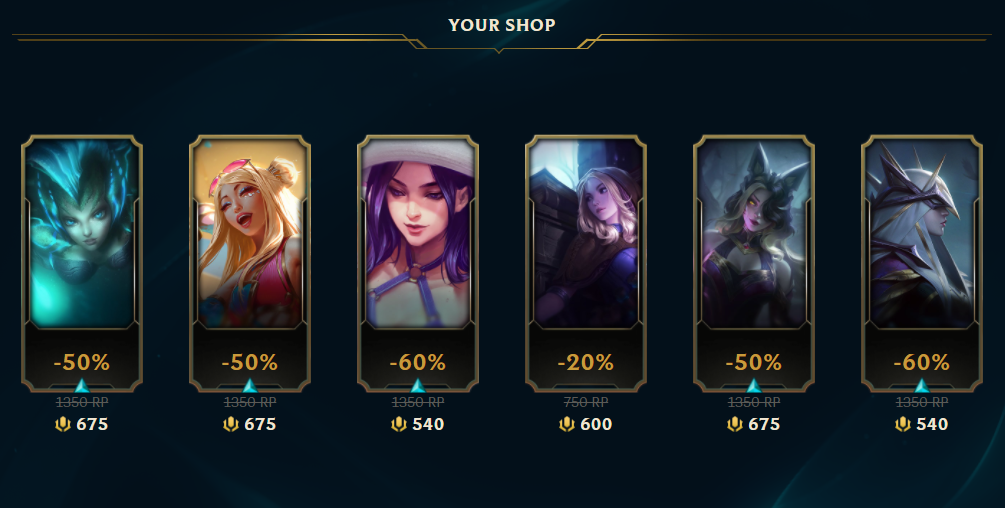 Players may notice that, when opening their deals, there are skins for champions they don't play. Riot adds deals to each individual Your Shop based not only on the players' personal preferences, but champions that other players use that are similar to those picks—such as being in the same class or role.
Your Shop can be accessed via a new icon that appears within the League client next to the Loot and Store tabs. Players must then click on each window to view their discounts, which they can then select to purchase. If this icon does not appear, players may have to either restart their clients or update their games since the last patch of the year recently dropped.
It is currently unclear when Your Shop will be returning following this iteration's closure on Jan. 3. The special discount shop usually appears a handful of times each year around important League-based events and holidays, though it's been sporadically added in the past.
Chamber might be 'out of the meta,' but 100T say they're not 'in trouble' like other top VALORANT teams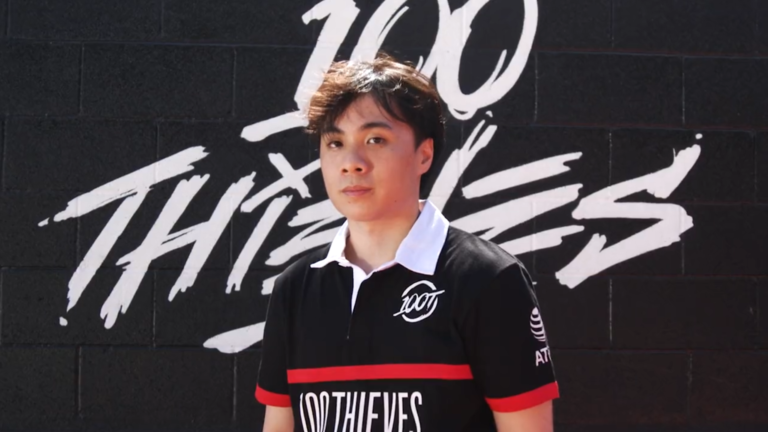 VALORANT Patch 5.12 is one of the single most impactful updates to the game, with changes to 15 different agents, the enhancement of utility destruction via abilities, and, of course, the long-awaited Chamber nerfs.
Virtually every top VALORANT team playing in the VCT next year will have to come to grips with the changes to Chamber, with so many of the game's most prolific and impactful stars rising to prominence this past year thanks to the overpowered sentinel agent. But 100T, fresh off a strong finish to the 2022 VCT season and looking ahead to 2023 after acquiring Matthew "Cryocells" Panganiban from XSET, isn't as concerned as it believes other teams to be.
"I think [the nerfs] definitely pushed Chamber out of the meta for most of the teams," Cryocells told Dot Esports just before the start of Red Bull Home Ground. "I definitely think that Cypher/Killjoy will be more utilized as the main sentinel."
While Cryocells himself said that Chamber's been pushed out, he still anticipates that teams are going to continue using him, and even acknowledged that some teams could still make him work. While the most prolific change to Chamber appeared to be the updates to his teleport anchors, Cryocells believes that the addition of a range restriction to his Trademark trip was the "biggest" change.
While Cryocells certainly earned a great deal of international prominence during Masters Copenhagen and Champions 2022 thanks to his Chamber play, 100T is already looking to scale back its reliance on the sentinel. Recently promoted head coach Michael "Mikes" Hockom believes other teams will face greater difficulty in this endeavor.
"I think some teams are probably in more trouble because they've built their lineups around having a sole Chamber player," coach Mikes told Dot Esports. "The rest of their roles get kind of messed up after that; whether they don't have an actual sentinel player that knows how to play Cypher and Killjoy at the top level, or they're missing Flex players, depending on the way teams are built."
"I think it'll be an issue for them. I think we're fine," Mikes continued. "I think Cryo's agent pool, if we ask him to step away from Chamber, is going to be just fine over time. The main thing there is just how much [he] wants to Op really, and I think Jett is still perfectly capable of Op-ing and being super abusive to the game with that mechanic combination."
Cryocells also said he's "already been working on [his] agent pool since before the Chamber nerfs." But he and coach Mikes both noted that they'd be fine sticking with Chamber in certain situations. "We're still trying to figure out what's the best fit for us," Cryocells said.
But a team is more than just one really good player on one broken agent. Coach Mikes said that Brenden "stellar" McGrath was "excited" to play more Killjoy and Cypher on more maps and heaped tons of praise on the playmaking and potential of Sean "bang" Bezerra, praising his talent, hard work, and ability to "retain [new things] like a sponge."
100T will officially debut its new roster in round one of the Red Bull Home Ground event against Team Heretics at 7am CT on Dec. 9. They will also play Liquid and FUT Esports later in the day.
Got rhythm? Fortnite will test players' musical skills with a new—and unusual—weapon, leaks claim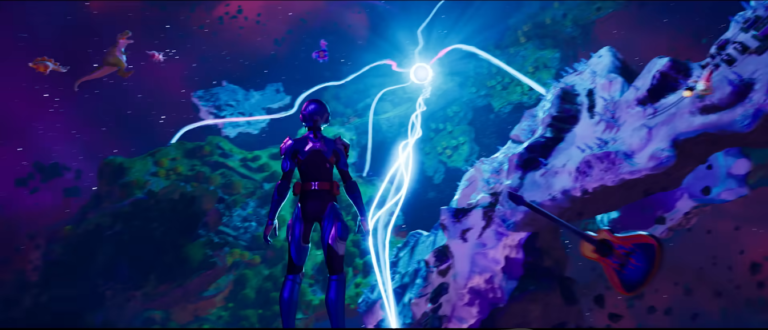 Fortnite has maintained its player base for a successful five years through the introduction of surprising and interesting new mechanics. Chapter Four has already brought improved graphics and movement abilities, and it looks like a new musical weapon might be changing the battle royale for good.
A new guitar-based weapon will be added to the game that will work based on a rhythm game, according to reputable data miner HYPEX. The tweet states players will need to strum the guitar to deal 75 damage per second to all the builds, amounting to 300 damage if they hit all the beats each time. It doesn't do damage to enemy players, however, and it's unclear if it affects non-player buildings as well.
This rhythm-based weapon, if real, will be an interesting new mechanic for the game. There's nothing like it in the game currently, so it clearly shows Epic has no problems experimenting with unique new ideas.
Related: New Fortnite leaks hint at potential arrival of Titanfall-inspired movement mechanics
Epic might have actually already given players a hint about this coming at the start of the season in the cinematic launch trailer. In it, players can see a guitar floating by the screen as Paradigm is being pulled into the island. While this could just as easily be nothing, Epic likely knows fans will pour through every second of any material to look for new items and cosmetics.
Look in the bottom right corner of the video as it pans across the forming island. You'll have to watch carefully, since it's only revealed on-screen for a second at most.
This item seems like it will work similarly to a previous item, the Boombox, which was an explosive item that players could throw, only damaging builds and not players.