Nearpod Math Launches with Emphasis on Flexible Instruction Design, Standards-Aligned Content — THE Journal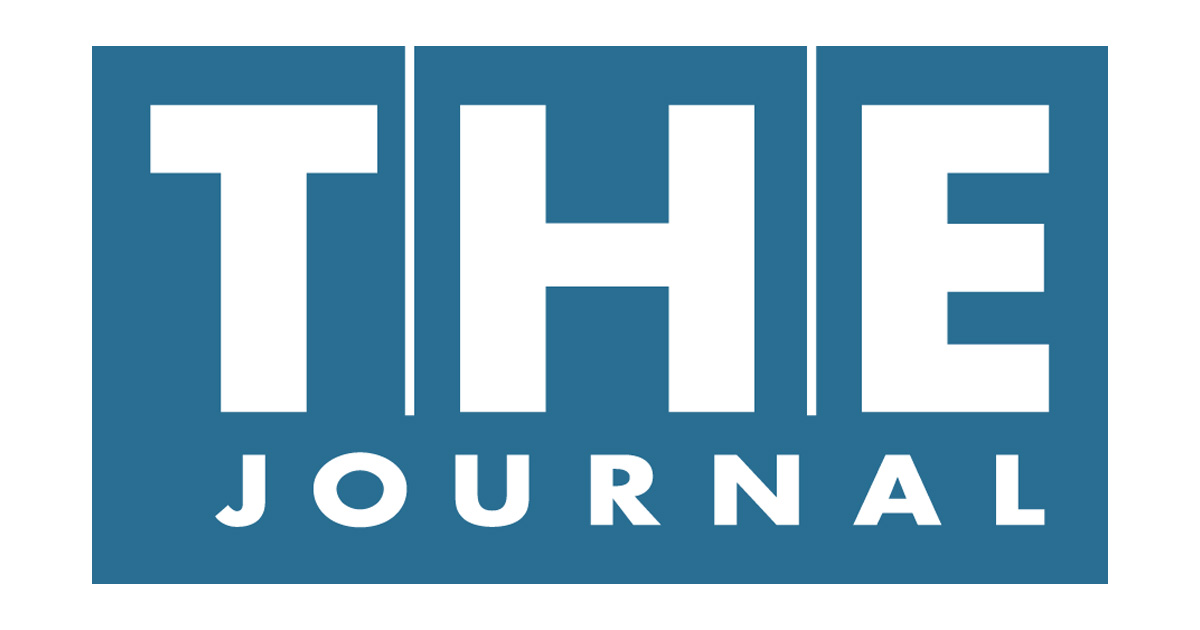 Digital Curriculum
Nearpod Math Launches with Emphasis on Flexible Instruction Design, Standards-Aligned Content
By Kristal Kuykendall
01/26/22
Nearpod, the interactive instructional platform that lets teachers view students' progress in real time, today is launching Nearpod Math as an additional curriculum channel for K–8 educators, the company told THE Journal.
Nearpod Math maximizes the platform's potential, adding 5,000 math lessons, activities, and tools, with an emphasis on making it easy for educators to tailor learning experiences to fit classroom needs, Nearpod said.
The math content library is searchable and aligned to standards and to many of the curriculum providers used by a majority of U.S. school districts, Nearpod CEO Pep Carrerra told THE Journal recently.
"Previously, we had very generic math lessons in the standard Nearpod library's total of 18,000 lessons," Carrera said. "But it wasn't aligned to specific standards or curriculum; there was maybe a 1 in 10 chance that teachers could find a math lesson they could use, and we found that a lot of teachers on the platform were uploading their own content."
Now, teachers using Nearpod will be able to select K–8 math lessons specifically marked by the platform developers as matching their district's approved standards and curriculum, he said.
Nearpod Math features interactive tools for educators to easily fine-tune lessons for their class, and for students as they work to solve problems either individually or as a group: a pen tool for drawing diagrams, for exampe; visual manipulative tools like drag-and-drop, a computer version of moving physical blocks basic addition problems or for building fractions; poll and quiz-building tools; graphing calculators; a chart creator; and more.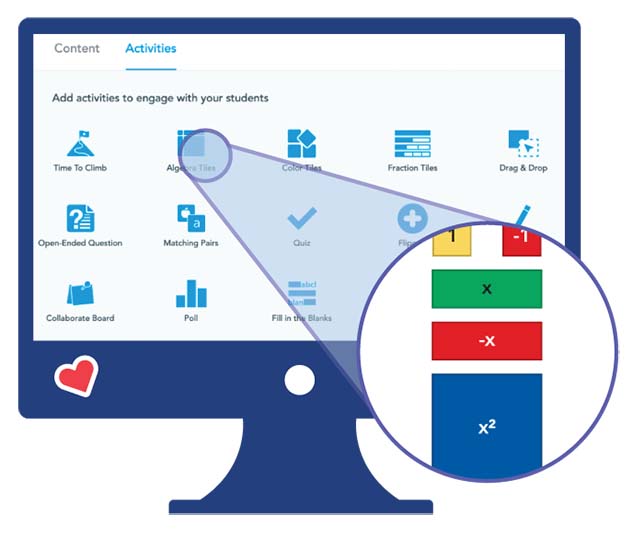 With a real-time view of student progress, teachers can intervene or "bring students to front of class" to show their good work, Carrera said. "Nearpod Math is the final piece of the puzzle for a teacher to be more efficient with their time and generate highly dynamic, engaging lessons in math, just as they are able to with other Nearpod subjects."
"The amount of work on teachers right now is not sustainable," he said. "Anything we can do to help them has become a goal for our company. We wanted to provide our teachers with a suite of math resources that help teach concepts in different ways and allow the educators to assess student comprehension in different ways."
U.S. students' math performance has worried education experts for years. Even before the pandemic in 2019, only 41% of fourth-graders, 34% of eighth-graders and 24% of 12th graders scored at or above "proficient" in mathematics, according to the National Assessment of Educational Progress. COVID-19 exacerbated this, with a spring 2021 Renaissance study of 3.3 million test scores from grades 1-8 showing students were an average of 11 percentile points lower in math than expected pre-pandemic.
This new math content joins existing Nearpod collections such as Digital Citizenship & Literacy and Social & Emotional Learning.
"Nearpod Math takes this platform to the next level by integrating math manipulatives into lessons. Now teachers can see all their students' manipulative math tools and results, like Fraction Tiles, in real-time. It's a game-changer!" elementary math teacher Kate Roscioli said in a news release today from Nearpod. "I can see precisely what misconceptions students have, without worrying that I won't get to speak to every single student in my class. And I am confident that these lessons will engage my students through higher-level thinking and problem-solving skills."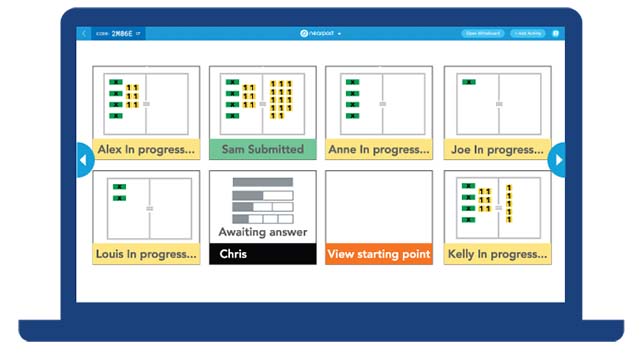 The company said educators using Nearpod Math can expect:
A new Nearpod Math library that simplifies finding and customizing supplemental curriculum, with 5,000 new lessons and videos
An interactive instructional experience that unlocks exclusive virtual math manipulatives such as Fraction Tiles, Base 10 Blocks, Algebra Tiles and Color Tiles to allow tailored instruction
Enhanced outcomes with confidence-boosting math experiences that incorporate student voice, create safe spaces to participate, and support group and individual learning experiences
"When teachers use Nearpod to engage with students, it generates magic within the classroom. That magic amplifies as teachers turn to Nearpod more often," said Carerra. "Instead of having to spend countless hours adapting various resources, educators can now access streamlined supplemental math resources, aligned to their curriculum."
Nearpod Math will be available to Nearpod Premium Plus users, with pilots beginning this month. Existing users can learn more from their Nearpod representative. Schools looking to explore Nearpod for the first time can visit nearpod.com/math.
Yggdrasil and Bang Bang Games look to find a festive pot of gold in Rainbow Power Potz UltraNudge™ – European Gaming Industry News
Yggdrasil and Bang Bang Games have partnered for a thrilling adventure in Rainbow Power Potz UltraNudge™. Currently decked out with a winter wonderland theme, this skin will thaw on the 1st of January to reveal a more traditional Irish theme!
The 5×4, 40 payline game sees players look to land a leprechaun on the reels, as he acts as a Wild. Any win that includes the Wild will see the UltraNudge mechanic triggered, which nudges all winning symbols down one reel until no more wins are possible.
Above the reels is a prize carousel which shifts after every spin and nudge. The spots above the reel can contain either a cash prize, Free Spins, or a 'Win All' option.
If a Power Pot symbol lands on the reel directly below the prize, it is awarded. Power Potz can appear on reels 1,3, and 5 in base play, and the entire grid in the Free Spins mode.
Win All rewards can be any prize type and are indicated by an additional gold frame. It awards all prizes on the carousel.
In the bonus round, Power Potz are stacked while extra spins can be awarded, adding an additional one for every active pot.
When the Free Spins feature launches, players have the option to gamble for more spins or accept the current number and start the bonus.
Rainbow Power Pots UltraNudge also offers a Bonus Boost, increasing stake by 50% to give an increased chance of triggering the Free Spins, as well as ensuring Win All tiles appear in base play.
In certain regions, players can always progress directly to the bonus through the Buy Feature.
The title is powered by GATI, Yggdrasil's state-of-the-art technology enabling partners to employ the preconfigured, regulation-ready, standardised development toolkit to consistently produce cutting-edge content followed by rapid distribution.
Stuart McCarthy, Head of Product & Programs at Yggdrasil, said: "Rainbow Power Potz UltraNudge brings an exciting mechanic to players and combined with the fantastic Prize Potz, it provides an engaging and exciting slot experience.
"We strive to add innovative, forward-thinking content to the YG Masters offering, and our partnership with Bang Bang Games has yet again allowed us to achieve this aim."
Frank McPolin, Managing Director at Bang Bang Games, said: "Our latest launch allows us to combine a distinctly Irish theme with the festive season, as well as bringing some fantastic ideas to players. We're extremely pleased with Rainbow Power Potz UltraNudge, and eagerly anticipate our next collaboration."
Riot outlines League jungle changes and hints at what's next for the role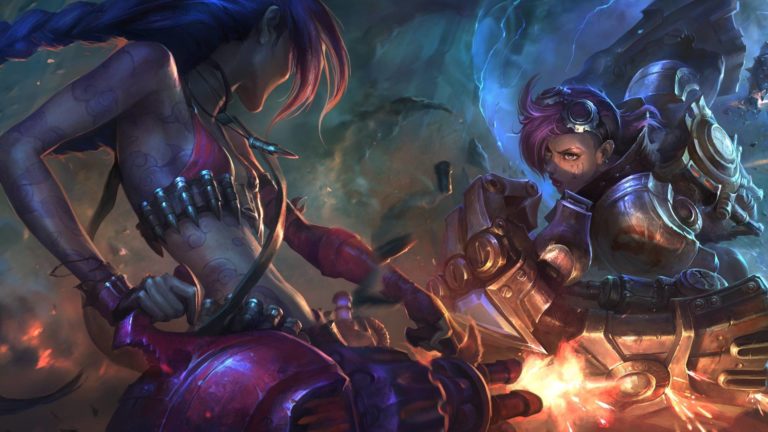 The jungle saw the biggest shift in the League of Legends preseason this time around, and now Riot Games has gone into detail about the role.
On Nov. 7, League game designer Ezra "Phlox" Lynn shed some light on the jungle changes in a State of the Jungle dev blog. He explained three main aspects of the role, including counter-jungling, optimizations, and pathing. He also hinted at what's next for the jungle in the coming months.
When it comes to counter-jungling, Phlox admitted it's a pivotal part of the jungle role, and it's been a hot topic ever since the preseason changes were first revealed. The devs are trying to prevent early invades because it's a "miserable experience" to be on the receiving end. Intentionally, the devs want to make counter-jungling less regular, and more high-risk, high-reward. If executed properly, players will get significantly ahead due to the Smite changes, but with the other camp and pathing changes, counter-jungling is just not as easy to execute as it once was.
Since preseason launched with Patch 12.22 on Nov. 16, Smite is now enhanced by the number of camps you clear instead of how often you use it. As a result, to be effective in counter-jungling, players need to take down a few of the enemy's camps to come out ahead.
Another change that Phlox explained was optimization. Riot toyed around with the leash ranges and camp clear speed so single-target and AoE junglers could be on even ground.
In the preseason, the devs also modified some camps like Krugs and Gromp, due to the fact that the first one was almost always skipped in pathing, while the second was pivotal thanks to the heal it provided. Scuttlecrab's spawn timer was also changed. The devs explained that they wanted to create more pathing options for both faster and slower clearers with these updates, diversifying the possible options.
All in all, the jungle saw many updates with the preseason update. Riot admits that it's never easy to ship so many with a single patch. The devs are now monitoring the game and collecting data to potentially release hotfixes to keep everything in working order.
HUL, other FMCGs in acquisition talks with Oziva: Report
Hindustan Unilever (HUL) is in talks with Oziva for a strategic acquisition of the plant-based nutrition brand.
The development, first reported by The Economic Times, comes at a time when niche brands—which saw accelerated growth amid the COVID pandemic-led online shopping boom—are now struggling to grow during a funding winter.
According to the report, the nutrition brand is also in talks with Dabur and Tata Consumer for a possible acquisition.
A query shared with Oziva did not elicit any response at the time of publishing this story.
Oziva was founded by Aarti Gill, an MBA graduate from INSEAD, along with Mihir Gadani in 2016. The direct-to-consumer (D2C) brand operates in nutrition categories, including immunity boosters and organic plant protein.
Last year, as the pandemic shopping boom started to subside, the brand introduced products in the clean beauty category. Oziva also started making inroads in physical retail stores by launching sachets of its products, priced between Rs 15 and Rs 20 to appeal to a wider consumer base.
"Our current price points are slightly premium due to the quality. But we want everyone to be able to afford our products," Aarti told YourStory in July 2021. However, growing digital marketing costs and investors backing firms with caution has been hard for many direct-to-consumer brands.
According to Abneesh Roy, Executive Director at Nuvama Institutional Equities, Oziva could be valued at Rs 400-Rs 500 crore.
"We like HUL's strategy of acquiring small companies in spaces where it doesn't have a presence. HUL ramped up Indulekha, V Wash, sharply post-acquisition," says Abneesh.
Earlier in November, clothing firm Bewakoof Brands Pvt. Ltd. got acquired by Aditya Birla Fashion and Retail Ltd. (ABFRL) in a distress sale. Moreover, Marico has been actively acquiring more than 50% stake in D2C brands, including Beardo, Just Herbs, and True Elements.