Mouse, headset, keyboard, PC, and more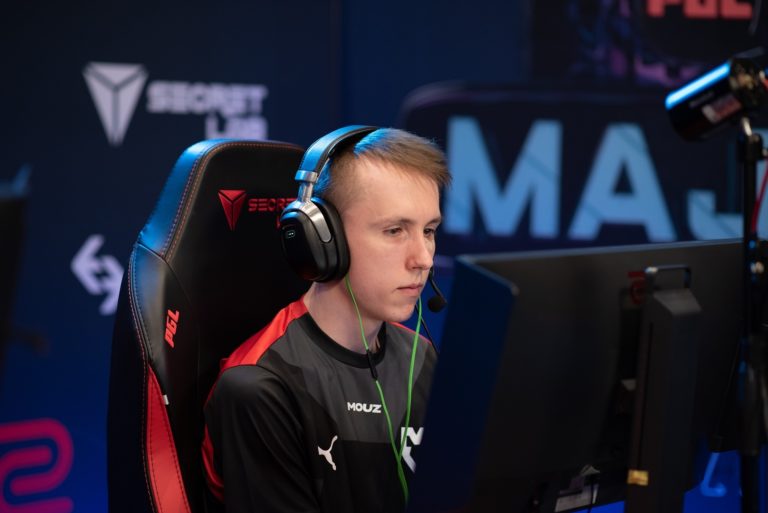 With Robin "ropz" Kool rising to prominence as one of the best CS:GO players on the planet, there's naturally plenty of people keen on the superstar's hardware setup.
Ropz's performance over the last couple of years has seen the player be a mainstay in HLTV's top 20 players of the year rankings, despite mousesports' continued struggles as a team. So it was no surprise that the Estonian finally announced a transfer to FaZe Clan to kick off 2022, a move many CS:GO observers and analysts expect will result in his resurgence in the rankings once more.
Ropz is also one of the more uncommon CS:GO players for their persistence in playing in a 16:9 aspect ratio–even though most CS:GO professionals prefer 4:3 resolutions. The native aspect ratio has saved the player in many rounds, and ropz has said in interviews that he enjoys deviating from common CS:GO norms.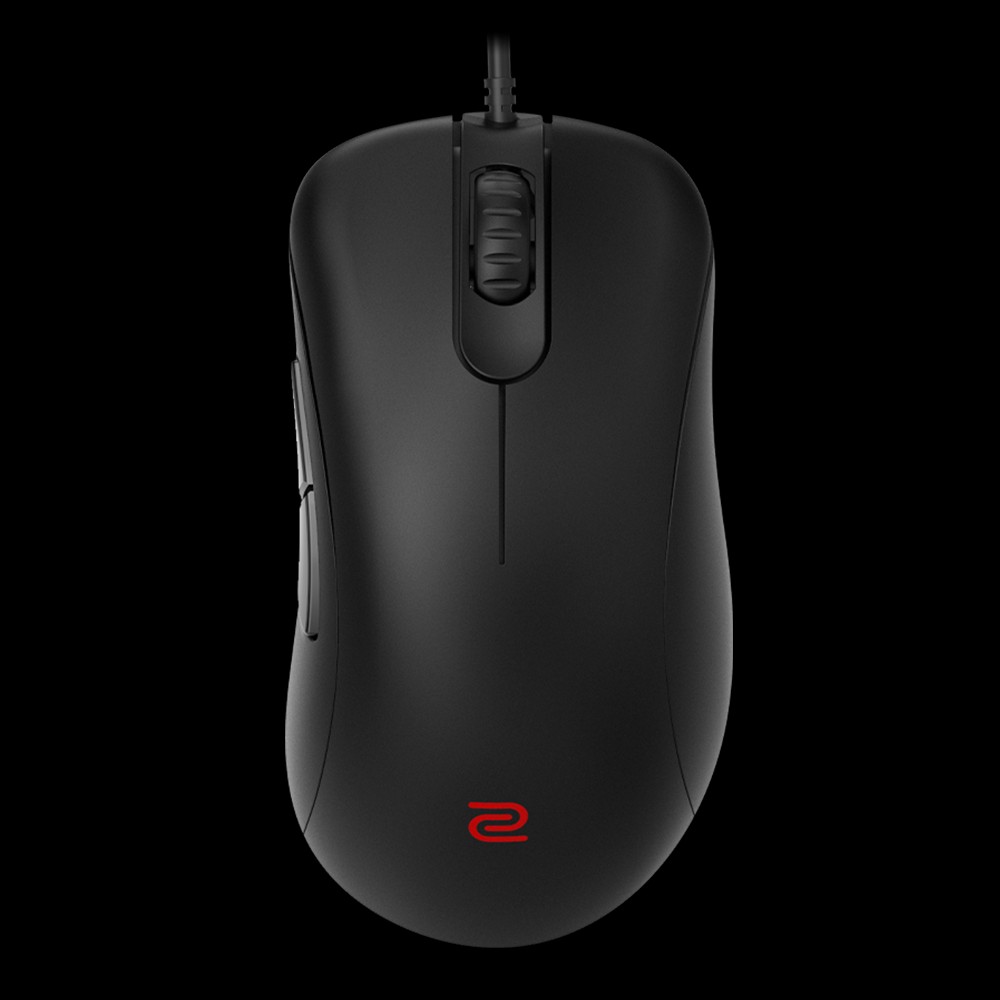 While Zowie has finally added paracords and lighter chassis designs to its lineup, the Estonian CS:GO superstar is still rocking the older EC2-A. The ergonomic EC2-A has since been replaced by the EC2-B line, although later this year the EC2-C line–which is almost 20 grams lighter and comes with an improved scroll wheel–will go on sale.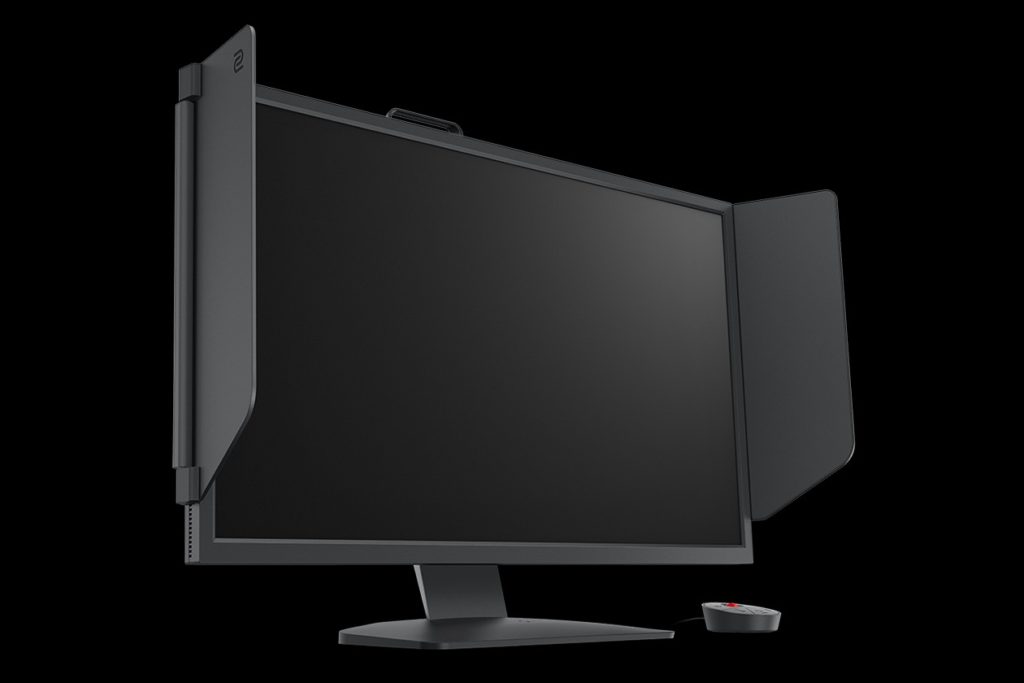 The BenQ 24-inch gaming monitor has been enormously popular with CS:GO fans because of BenQ's blur-reducing Dynamic Accuracy (DyAc) technology, even despite the advancements in IPS monitors, 4K gaming screens and the advent of newer panels with mini-LED and quantum dot OLED.
The XL2546S is a 27-inch 240Hz screen, and while it lacks the color accuracy of newer 240Hz or 360Hz monitors, CS:GO pros still swear by the BenQ brand because of its clarity in motion and tense firefights. Most users, however, should also consider the cheaper 240Hz BenQ ZOWIE XL2546–there's little difference between the older DyAc and newer DyAc+ technology. Both screens only run at 1080p resolution, and the hundreds of dollars saved can be put towards upgrading your setup in more meaningful ways (like larger or faster SSDs).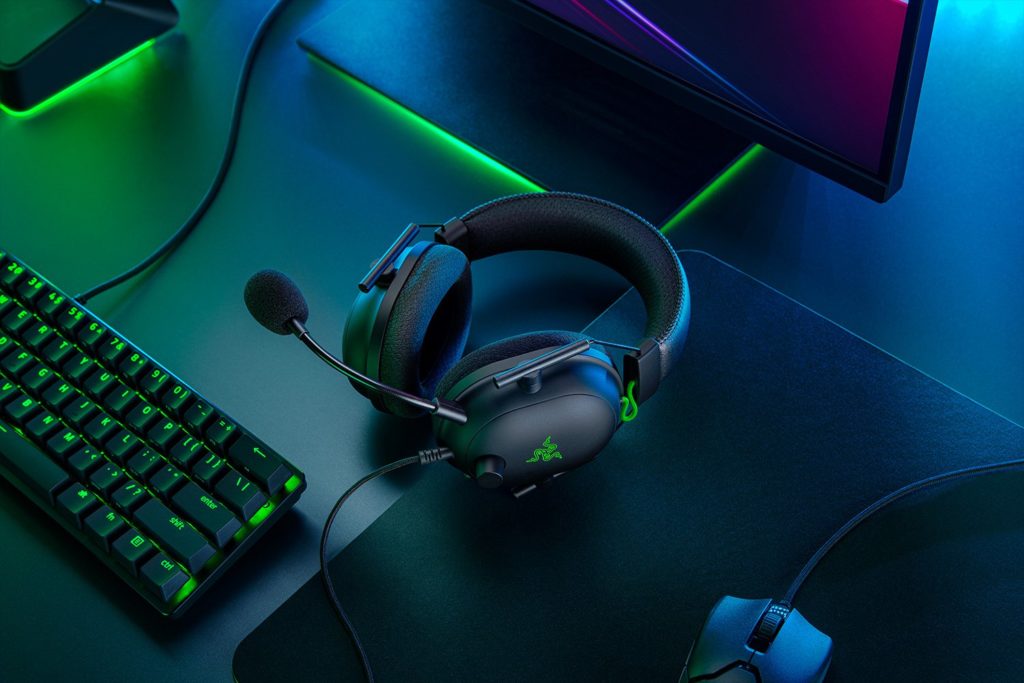 Razer's THX-enabled headset is one of the more affordable offerings on the market, especially if you're happy to continue living with the hassle of a 3.5mm wire. Selling for around $79.99 at the time of writing, the headset comes with a separate USB sound card that adds spatial sound in supported games.
But even without the spatial sound–which you might be better off not using anyway due to the compression it adds to the microphone–the BlackShark V2 is an incredibly well-rounded gaming headset for the price. The microphone quality is on par with more expensive brands and headsets, particularly if you add a small amount of boosting through your motherboard. Razer's Synapse software also includes an equalizer for the audio, noise and sensitivity gates for the microphone, and customizations and presets for the THX spatial audio.
The BlackShark V2 is the more expensive cousin of the BlackShark V2 X, which has a lot of the same features without the THX functionality or customizations. It's also half the price, so if you don't mind losing out on the surround sound potential, the V2 X is worth a look.
That said, readers should take note of one thing: while we have the BlackShark V2 listed here, ropz has been seen using many different headsets at tournaments. Ropz has used Sennheiser gaming headsets at LAN before, and he also used the entry-level Razer Kraken headset on stream before.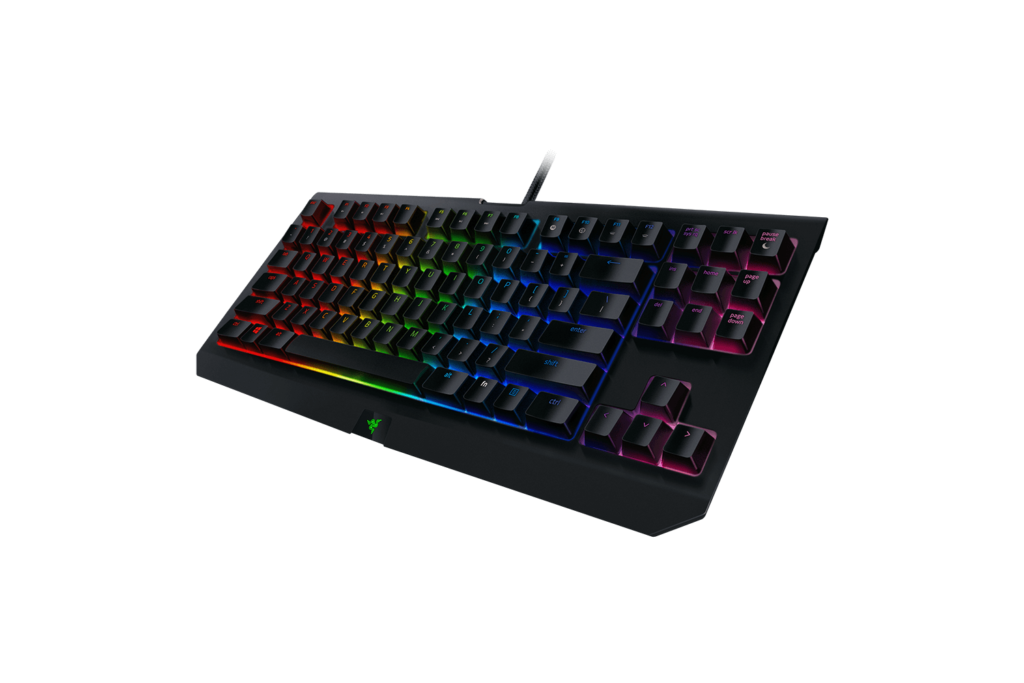 The tenkeyless Razer BlackWidow V2 Tournament Edition has since been replaced by the newer V3 model, and it's available on Amazon for almost half price. Both keyboards are excellent offerings for gamers though, with fully customisable RGL, Razer mechanical switches and customizable macros through the Razer Synapse software.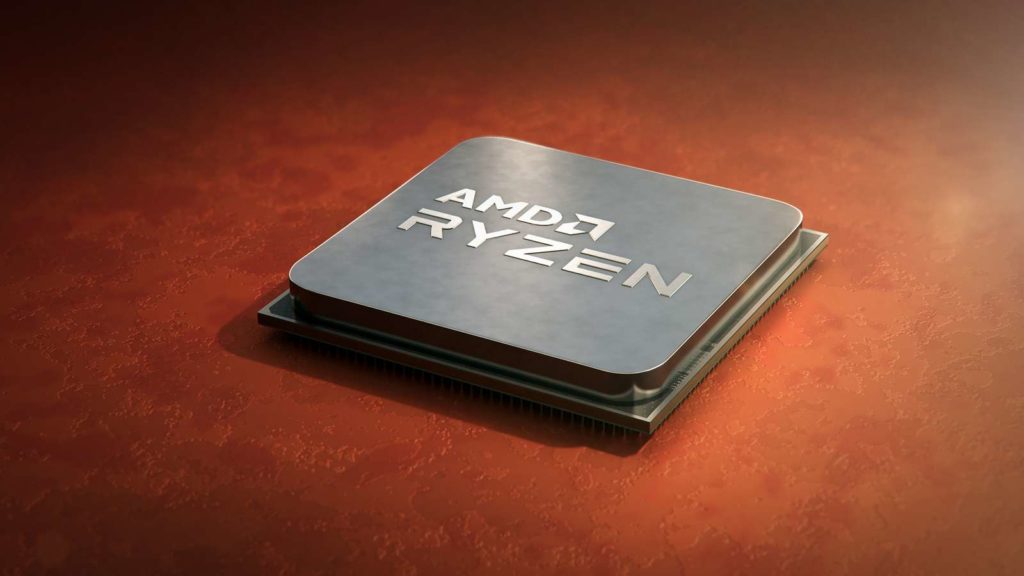 Even though Intel's 12th-generation Alder Lake and the 3D V-Cache refreshed 5800X3D are now the top-of-the-line gaming CPUs, AMD's 5900X is still one of the best performers on the market. The 12-core CPU is also one of the best options for anyone wanting to stream and game on the same PC, and it pairs very nicely with the rest of ropz's rig.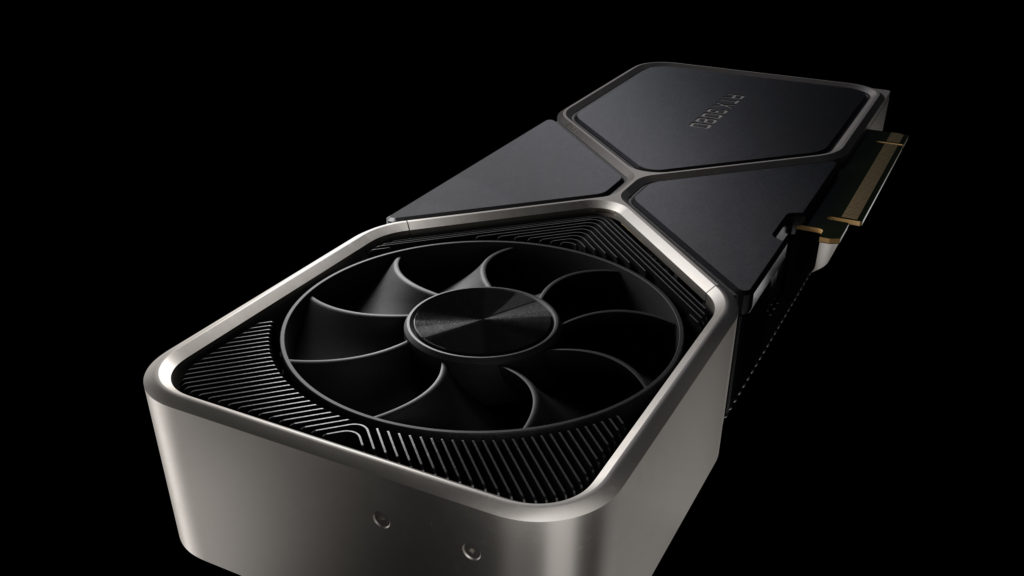 Whether you'd want to buy a GeForce RTX 3080 given the current prices is another question. The GPU's MSRP is astronomical thanks to the chip shortage, but that hasn't stopped the RTX 3080 from being an excellent option for 4K gaming.
It pairs really well with the Ryzen 9 5900X in ropz's rig, and also comes with a suite of other benefits CS:GO players might appreciate. Nvidia Broadcast enables AI-powered noise cancellation on microphones, removing annoying keyboard sounds and fans from the background while you're trying to communicate on Discord. The NVENC encoder on the RTX-series cards is also the best option for those looking to game and stream, with the RTX 3080 in particular being a great option–if you can get a card at a decent price.
The latest Ryzen CPU and RTX 3080 deserves a PCIe 4.0-enabled motherboard to support it. So given the company's long-term focus in supporting esports, its no surprise to see ropz rolling with the ASUS ROG Strix X570-E, a Wi-Fi 6 enabled AM4 board. It comes with dual on-board M.2 heatsinks for your NVMe SSD drives, plenty of USB 3.2 Gen 1 and Gen 2 ports for all your peripherals and everything else a modern CS:GO gamer needs.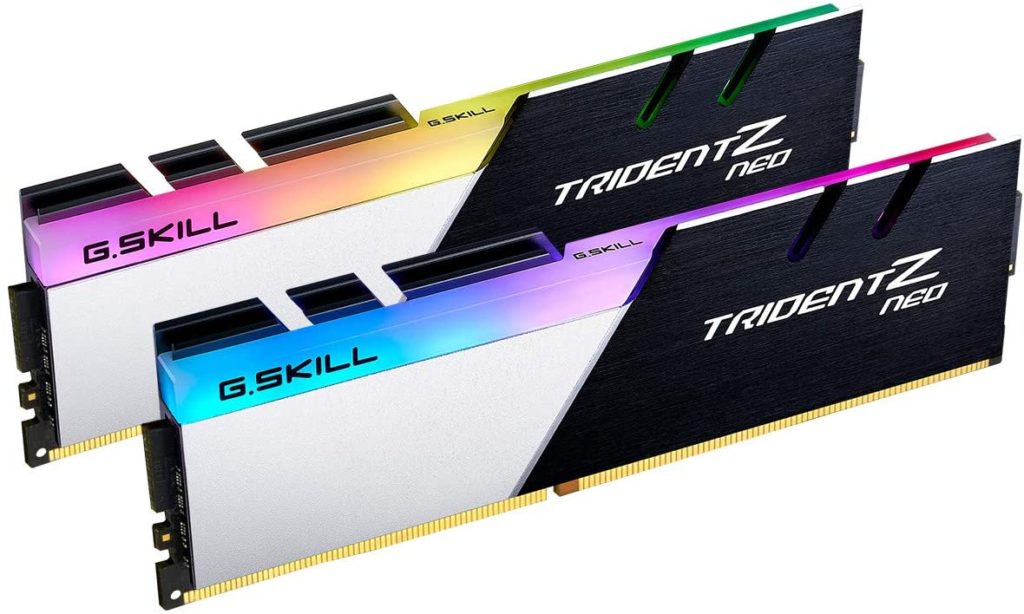 AMD Ryzen systems have always benefited from faster RAM–more so than previous generations of Intel CPUs–so it's natural that ropz's system has the slightly faster 3600MHz memory from G.Skill here, rather than the 3200MHz RAM in many gaming systems.
G.Skill's TridentZ Neo brand is popular in many systems given their affordability and decent performance. There's also a 32GB bundle available with the same RAM timings, if you're building a PC that needs the extra support for content creation.
Quinn makes the leap, abandons NA for Europe and some Gladiators in 2023 DPC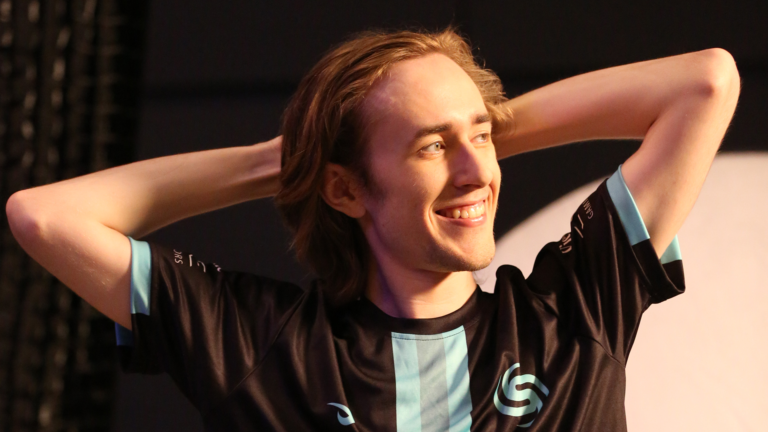 The spirit of North American Dota 2 is dwindling yet again. One of its staple players, Quinn Callahan, officially made the move to Europe and joined Gaimin Gladiators today.
This comes after more than a month of speculation that the former Quincy Crew core of Quinn and YawaR would finally break up following the end of its tenure with Soniqs and a poor showing at The International 11—where they were one of the first four teams eliminated in the group stage. 
Quinn was arguably the single best NA player and embodied the region's playstyle in how he carried himself both in-game and on camera, occasionally just giving into rage and diving at any enemies or key objectives in his path. This will also be just his second time competing outside of NA if you count his brief two-month stint with paiN X in South America back in late 2018.
Related: Uncrowned king steps down: Ame takes time off from Dota 2 as LGD begins huge rebuild
He will bring a new dynamic to a GG squad that kicked its previous longtime midlaner and parted ways with its similarly tenured coach, though it is unlikely he will take the Quinoa nickname his new captain Celery gave him in the introduction video. 
With this move, NA loses another key component out of its top rotations while Europe gains one more of the top frontliners in the world to fill out what is already the most stacked region in Dota. Chalk it up there with Evil Geniuses packing up and moving to SA and TSM going through its own roster shift. 
The rest of the former Soniqs roster is still scattered to the wind, though it does look like LESLÃO will remain in NA and join Nouns Esports for the upcoming DPC season despite being dropped for an extremely offensive in-game moment at TI11.
Team Spirit, Virtus.pro and NaVi roster movements ahead of DPC 2023
The CIS teams are on the move to reform a new powerhouse roster for the upcoming Dota Pro Circuit 2023 (DPC 2023). After the Eastern European teams' poor showcase of results at the International 11 (TI11), it wasn't surprising that even the TI10 Champs, Team Spirit themselves, are up for a roster shuffle.
Team Spirit parts ways with TORONTOTOKYO
Team Spirit announced the departure of their mid-player, Alexander "TORONTOTOKYO" Khertek. Renowned for his calm and wise demeanor during drafting discussions, the young prodigy is also infamously known for typing "ez game" at TI10.
Anyways, the departure from Team Spirit was by no means a good sendoff. Team Spirit had the worst run in their career-long TI participation, where BOOM Esports eliminated the defending champ at sixteenth place. While there were rumors about the internal conflict among Spirit players prior to TI11, which may have led to their poor performance. It's difficult to envision Spirit crumbling so drastically after just winning the PGL Arlington Major 2022 beforehand.
TORONTOTOKYO's new team
Speaking of rumors, word has it that there is a CIS super-stack in the making, consisting of Ivan "Pure" Moskalenko, Danil "gpk" Skutin, Egor "Nightfall" Grigorenko, Vitalie "Save-" Melnic, and TORONTOTOKYO himself.
These are high-profile players, who have played for powerhouses, such as Virtus.pro and Entity. Traditionally, Pure, gpk and Nightfall are carry players, who are best known for their position 1-3 roles respectively. This begs the question of where TORONTOTOKYO fits into the roster.
Well, it seems like TORONTOTOKYO will be taking the backseat in the team by playing as hard support. He was spamming position-5 support role in pubs since TI11 concluded, so the rumors seem to fit into the puzzle.
Virtus.pro welcomes young blood
VP has had a decent DPC season, all things considered. They placed thirteenth, just shy of 0.5 points after Valve re-calibrated their DPC points calculation. Sure, it's unfortunate, but VP certainly didn't let that stop them from qualifying for TI11.
Fast forward to TI11 Last Chance Qualifier, Team Liquid and Secret hoarded the top seeds, ending VP's TI11 dream. Regardless, VP is still a staple in DPC, which has consistently cultivated new line-ups. As such, they announced a new stack of young players for DPC 2023.
Recruiting players from five different teams, VP has their eyes set on creating the next generation of CIS powerhouse. Evgeniy "Noticed" Ignatenko from BetBoom might just be the only notable player, who has somewhat of a background after BetBoom played in TI11. Besides that, the rest of the team are from unknown origins, and go by the names, Koma`, squad1x, sayuw, and Dukalis.
Natus Vincere releases Solo and Noone
Navi shared a similar journey with VP at the TI11 Last Chance Qualifier, falling just short despite making it to Singapore. With that, the veterans, Volodymyr "Noone" Minenko and Alexey "Solo" Berezin left Navi. Although Navi never met the expectations of a well-established powerhouse, having Noone and Solo's guidance gave Navi some relevancy.
Anyways, Nikita "Nicky`Cool" Ostakhov and Arman "Malady" Orazbayev take up the vacant roles left behind by their predecessors. Like many other new powerhouses, there seems to be a trend in picking up young blood. The two players are phenomenal in the pubs, so hopefully that transitions well into world-class performance for Navi.
---
The trio of CIS powerhouses have their eyes set on the new DPC season, whereas a rumored powerful stack is in the making. Considering how drastically the competitive scene has shifted in favor of South American and Western European teams. CIS needs to step up its games in order to stay relevant in DPC 2023.
Brazilian CS:GO player slams quality of practice in North America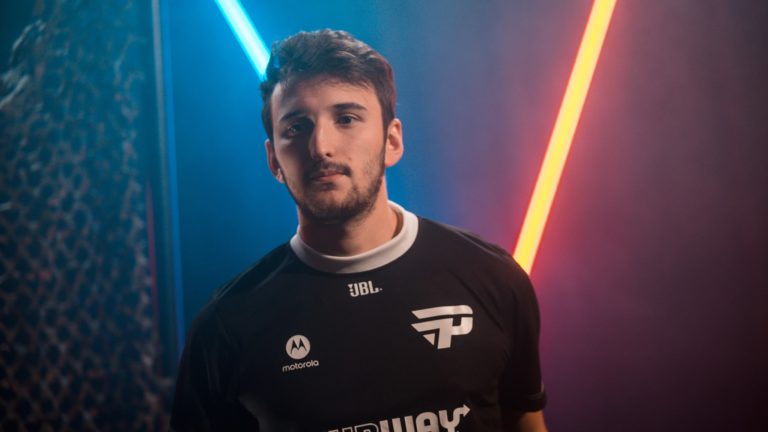 Just days after winning the $20,000 CBCS Invitational 2022 in Brazil over 00 Nation, paiN Gaming have traveled back to North America to play their last matches before the player break. Rodrigo "biguzera" Bittencourt, paiN's No. 1 star, is not happy at all to practice again with NA teams, though.
"How I missed practicing in NA," biguzera ironically said today. "[Practicing in] Brazil is a thousand times better than here. Now I see why this region [NA] is so successful," biguzera added, calling out how the NA players have been practicing.
Biguzera is not the first and likely won't be the last player to complain about the quality of CS:GO practice in NA. This has historically been a concern in the region and the practice only got worse after the COVID-19 pandemic because several organizations stopped investing in the competition and almost all relevant tournaments shifted to Europe, which forces the only few good teams from NA like Team Liquid to spend most of their time practicing in Europe to have a chance of winning such big tournaments.
This is also the overall perception in Brazil as well. Most of the Brazilian teams move to NA to attend NA leagues and try to qualify for big tournaments, but with the practice being so bad nowadays, it's unclear if that is the best approach for Brazilian teams. One of biguzera's fans asked him if paiN could not move to Europe because they will "unlearn" how to play CS in NA.
The quality of practice in NA won't likely change anytime soon unless organizations try to nurture talent in the region like Evil Geniuses is doing with its Blueprint project and tournament organizers invest in the grassroots scene.