Microsoft buys Activision Blizzard – What does the acquisition mean?
Microsoft is acquiring Activision-Blizzard for $68.7 billion. The developers behind Warcraft, Overwatch, and Call of Duty will be joining Microsoft and Xbox Game Pass very soon. News about the acquisition spread far and wide quickly, with plenty on commentary about the value, price, changes, and problems related to this entire endeavor.
What will actually change with the new ownership, and what can we expect moving forward?
Microsoft acquiring Activision Blizzard
Microsoft has announced that they've finalized a deal that will see them buy Activision Blizzard. The company will become a wholly-owned subsidiary of Microsoft in the future. Since Activision Blizzard is a publicly-traded and owned company, this acquisition is a bit more complicated than recent ones for Microsoft. The full deal isn't expected to complete until mid-2023. Up until that point, Activision Blizzard games will continue to be published as they normally are.
Activision Blizzard is home to some of the biggest franchises in gaming. However, they also dominate a fair share of the esports market. The Call of Duty league, Overwatch, StarCraft, Warcraft, and Hearthstone will all be moving under Microsoft in the future. This is a pretty big slice of the action for the company. Details are scares on what Microsoft acquiring Activision Blizzard will mean for upcoming games like Overwatch 2 and Call of Duty's future installments. However, Microsoft is getting a large portion of esports as part of the deal.
Activision Blizzard has faced a lot of problems in recent months. A slew of sexual harassment allegations has rocked the company. They're currently in the midst of a lengthy strike. Activision's CEO has so far refused to step down from the board despite his involvement in the controversies. The new deal raises even more questions for these ongoing issues. We'll have to see how Microsoft chooses to handle them, but big changes are coming at the company.
What can we expect?
First up, everyone is aware Microsoft's intention in this deal is to have the entire slew of games and titles acquired become available on their Xbox Game Pass service. Beyond that their influence may only change certain internal policies and bolster a different office work ethic and culture in the long run. In terms of direct involvement, it is not Microsoft's style to directly influence the companies they acquire, especially when said companies have established protocols and culture in place.
This would mean any and all development for the games present and future should likely still remain under the lead of current heads. The only thing changing would be the higher ups, CEO, VPs the whole bureaucratic creme. It's been rumored and partially publicized that current CEO of Activision Blizzard, Bobby Kotick will be stepping down after the deal is finalized. This could mean he has no intentions of resigning any time soon and will hold his post until next year.
In terms of esports, we should not expect any changes any time soon. It would be ideal if Microsoft creates their own esports holding that oversees the competitive aspect of all the titles they now own, but in reality it's all just wishful thinking. The main goal of this acquisition is to make Game Pass the go to service for gamers, everything else will likely remain as it is.
What has Microsoft Bought?
Microsoft has been on a buying streak that few could have ignored in recent years. They've acquired some of the biggest devs out there but this latest one is by far their biggest. At a price tag of just under $70 billion, it is huge. Although, with all the recent controversies plaguing Activision-Blizzard this is likely a cheaper price than they would have gotten only months ago.
Alongside Activision-Blizzard themselves, the company currently owns studios likes Demonware, Digital Legends, High Moon Studios, Infinity Ward, King, Raven Software, Major League Gaming, Toys for Bob, and Treyarch. All of these companies will be under Microsoft once the deal completes.
Microsoft is adding some of its biggest franchises yet to its stable. So what does this mean for these games? The acquisition will see huge back catalogs added to the gaming streaming service. This is potentially bad news for any Call of Duty or Overwatch fan on PlayStation if Microsft wants to do a heavy handed approach and limit the titles to their service only. However, it is still a little early. We don't currently know what the plans are for these games after the merge is completed.
Microsoft has specifically called out its future plans for metaverse developments following this acquisition. It isn't currently widely known what exactly they are going for with the metaverse, and if Activision is going to be a big part of that.
Leaked Apex Legends Hardcore mode could break recycled LTM trend—but players already doubt it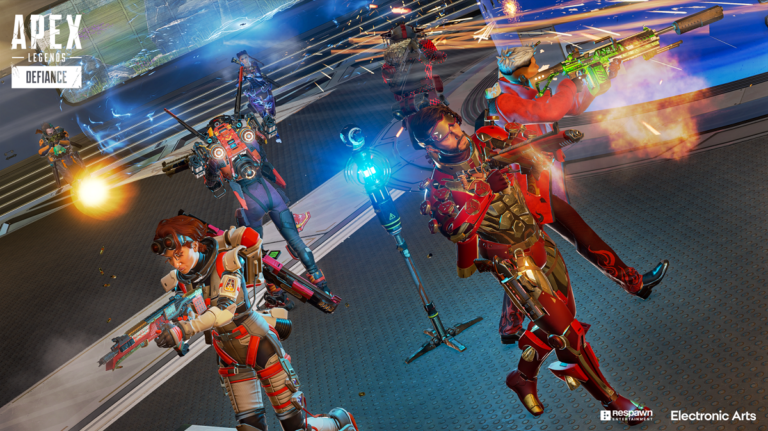 While the Wintertide event succeeded in bringing in a season 15 high player peak on Steam for Apex Legends, it didn't do much to address players' criticisms of the game using recycled and reused limited-time modes. This go-round for the Winter Express is the fourth year in a row that some version of the LTM has appeared in Apex, and the general sentiment on its return has been middling.
So it's not exactly a surprise that a recent leak from ThordanSmash caught the attention of the community. The popular content creator and insider teased a new mode that might be coming to Apex: Hardcore battle royale.
According to Thordan, the new mode will be one where players will be eliminated much more quickly and will put significant value on game knowledge. There won't be any HUD, the highest armor available will be the base white body shields, and bullets will do more damage than they do in the base game. There also won't be any Gold rarity items except for weapon hop-ups. That means items like Gold helmets that make abilities recharge faster and Gold backpacks that allow players to carry more health items won't be used in the mode.
In addition to these changes, there will be fewer health items, according to Thordan. This will make for an extremely fast time to kill (TTK) that should have players thinking and rethinking every single rotation and move they make on the battlefield.
Whether this is another LTM on the way or the new mode inhabits a more Control-esque role, a popular mode that commonly returns and feels more akin to Arenas than most LTMs, players are already split on whether a Hardcore mode in Apex is a good idea at all.
There are players who seem excited about the prospect of a Hardcore mode, but several others have brought up how the idea feels like an accelerated version of the standard non-ranked battle royale mode, with no incentive for players to take the mode seriously. That would most likely result in incredibly short games or long stretches where teams that decide not to hot drop don't see any fights. 
There's also some precedent in Apex for players not loving a significantly shorter TTK: the much-maligned nerf to all body shields in season six, where all body shields got 25 less health. The player outcry on the change was strong enough that Respawn reverted the change a few weeks into the season since players didn't enjoy the shorter TTK that the shield change enabled.
The new Hardcore mode sounds like Apex with a more Call of Duty-style TTK, and it's debatable whether any Apex players actually want that. A new LTM is certainly welcome, but if an Apex mode feels more like a different game, what's stopping players from just going and playing Modern Warfare 2 instead?
Thordan also mentioned that other LTMs like Team Deathmatch and some other previously-leaked game modes are still in the works. This year has been a fairly successful one for breaking up the LTM cycle compared to 2021, with both Control and Gun Run being popular LTMs in the community. But the response to the newest leaked LTM has been decidedly lukewarm and it remains to be seen if a Hardcore mode will inspire much new interest in Apex.
First ESL Impact CS:GO tournament of 2023 to kick off in Katowice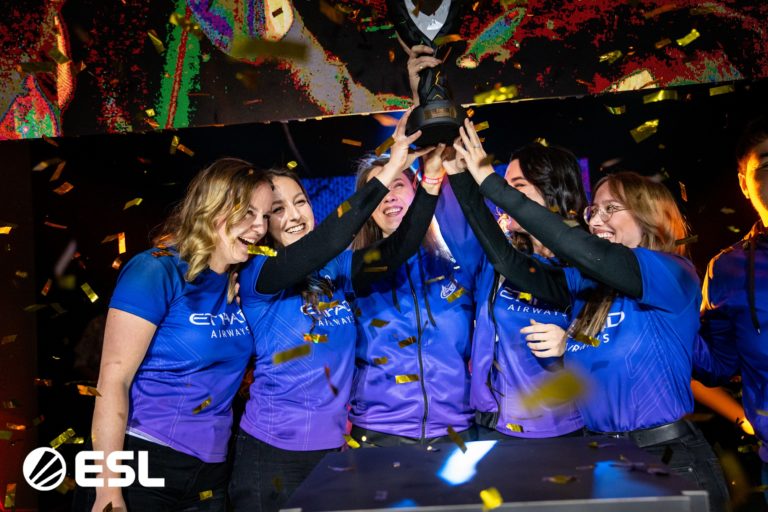 ESL Impact, the CS:GO circuit for marginalized genders, will return next year and the first stop will be in Katowice, Poland from Feb. 10 to 12, ESL announced today.
ESL has invited Nigma Galaxy, FURIA, CLG RED, and HSG to the tournament and four more squads will finalize the team list after qualifiers in Europe, North America, and South America are done. Nigma Galaxy were the best all-women CS:GO team of 2022, having won ESL Impact season one, ESL Impact season two, and ESL Impact Valencia throughout the year. FURIA were also consistent, having reached the grand finals of all three events.
The opening event of ESL Impact 2023 will run at the IEM Expo in Katowice and will be open to all fans, with no tickets required. This will be the first time a tournament for marginalized genders will take place in Katowice, one of the most iconic cities for CS:GO esports, since Intel Challenge Katowice in 2019, which was one of the best tournaments for all-women teams back in the day.
The open qualifiers for ESL Impact Katowice will take place from Dec. 14 to 18 in all three regions (Europe, North America, and South America). The best two teams hailing from Europe will qualify for the main event, while North America and South America will have one more team each.
ESL hasn't revealed the prize pool for ESL Impact Katowice 2023 yet, but the tournament organizer put $100,000 on the line for ESL Impact Valencia in 2022 and offered $123,000 for ESL Impact seasons one and two.
Team Spirit confirms rumors with new Dota 2 signing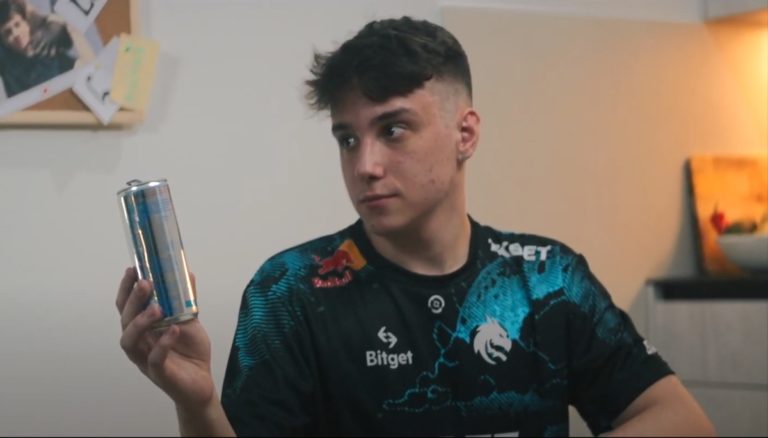 The International 10 champions, Team Spirit, are tinkering with their formula after TORONTOTOKYO decided to follow a different path for the 2023 DPC season. As its former midlaner embarks on a new journey, Spirit will fill the gap in its roster with Denis "Larl" Sigitov, the Dota 2 team announced today.
While the move is now official, it was leaked via an Instagram story from Spirit's boot camp in November. Larl was spotted among the other Spirit members while TORONTOTOKYO was missing, hinting at a roster change. 
Spirit announced the move in a fun video featuring the team's manager, Dmitry "Korb3n" Belov. As he thinks hard about who should take TORONTOTOKYO's place in the team, all signs lead Korb3n to Larl, and he finally decides to invite him to the squad.
Larl moves to Spirit after an impressive stint with BetBoom Team (BB). Larl's former home stormed through the Eastern European TI qualifiers and snatched a direct seat in the event while the favorites, Virtus Pro and NAVI, ate their dust.
BB's run through the qualifiers was an amazing display of strength in which the team was initially knocked down to the lower bracket by NAVI. After finding themselves one step away from elimination, BB channeled their inner beast and demolished NAVI and VP in back-to-back series.
Larl played an important role in BB's recent performance and he's only been playing at the highest level since the beginning of 2021. Having been scouted by VP's Prodigy roster, Larl has been one of the most promising up-and-coming talents in the EEU region. Now, he'll have the opportunity to show whether he has grown enough to take the ropes of the mid-lane on a TI-winning squad.