Metalenz PolarEyes upgrades digital sensing with polarized light – TechCrunch
Tech sees differently, and can fuse multiple types of data we can't even perceive: lidar, IR, ultrasonic, and so on. Metalenz, maker of highly compact "2D" cameras for advanced sensing, hopes to bring polarized light into the mix for security and safety with its PolarEyes tech.
Polarization isn't a quality of light that's often paid much attention. It has to do with the orientation of the photon's movement as it waves its way through the air, and generally you can get the info you need from light without checking its polarization. But that doesn't mean it's useless.
"Polarization generally gets thrown out, but it really can tell you something about what the objects you're looking at are made out of. And it can find contrast that normal cameras can't see," said Metalenz co-founder and CEO Rob Devlin. "In healthcare, it's been used historically to tell whether a cell is cancerous or not — the color and intensity don't change in the visible light, but looking at polarization it works."
But polarized light cameras are pretty much only found in medical or industrial settings where their specific qualities are needed, and therefore the devices that do it are fantastically expensive and rather large. Not the kind of thing you would want clipped to the top of your laptop screen, even if you could afford the six figure price.
The advance Metalenz made when I wrote about them last year was reliably and inexpensively manufacturing the complex micro-scale 3D optical features to make a tiny but effective camera on a chip. These devices, Devlin said, are currently coming to market as part of an industrial 3D sensing module, partly in partnership with STMicroelectronics. But the polarization thing has more consumer-relevant applications.
"Polarization in facial recognition tells you whether you're looking at real human skin, or a silicone mask, or a high quality photo or something. In automotive settings, you can detect black ice, it's really difficult with normal cameras but it jumps out with polarization," said Devlin.
In the case of facial recognition, the unit could be small enough to sit alongside a normal camera in a front-facing array, like the lidar unit in iPhones that currently scans the face using tiny lasers. A polarized light sensor would instead (in this example) split the image into four, presumably corresponding to four different axes of polarization, each of which shows a slightly different version of the image. These differences can be evaluated the way the differences between images taken a small distance or time apart can, allowing the geometry and details of the face to be observed.
Polarized light has the advantage of also being able to tell the difference between materials: skin reflects light differently than a realistic mask or photo. Perhaps this isn't a common threat in your everyday life, but if a phone manufacturer could get the same "Face ID" type feature, with added anti-spoofing security, and use something less exotic than a tiny lidar unit, they'd probably jump on the opportunity. (And Metalenz is talking to the right people here.)
The automotive and industrial side is also useful, as telling what a given pixel you're looking at is made of is a surprisingly complex question that usually involves identifying the object it's part of. But using polarization data you can tell the difference between lots of materials instantly — and in fact this is part of the value proposition of Voyant's new lidar. You don't even need a lot of resolution – one polarized pixel for every hundred normal ones would still offer huge insight on a given scene.
All this depends on the ability of Metalenz to make the polarized camera units small and sensitive enough to use in these situations. They've reduced the breadbox-scale units used industrially to a cracker-sized one they've been testing with, and are working on a Skittle-sized camera stack that could be added or swapped in for other camera units in robots, cars, laptops, perhaps even phones. It's firmly in the "development" phase of research and development.
Metalenz is currently working off last year's A round from 3M, Applied Ventures, Intel, TDK and others, the type of crowd you expect to invest in a potentially lucrative new component type. If interest in PolarEyes is anything like what the company had for its first sensor, we can expect another raise to cover the scaling costs soon.
Identity in the metaverse: Creating a global identity system
With the advent of the metaverse, the need for a global identity system has become apparent. There are many different ways to create an identity in the metaverse, but no single system is universally accepted. 
The challenge is usually two-fold: first, how to create an identity that is accepted by all the different platforms and services in the metaverse, and second, how to keep track of all the different identities a person may have.
There are many proposed solutions to these challenges, but no clear consensus has emerged. Some believe that a single, global identity system is the only way to ensure interoperability between different platforms and services. Others believe that multiple identities are necessary to allow people to maintain their privacy and security.
The debate is ongoing, but it is clear that the need for a global identity system is becoming more urgent as the metaverse continues to grow.
Event
Intelligent Security Summit
Learn the critical role of AI & ML in cybersecurity and industry specific case studies on December 8. Register for your free pass today.
In this article, we will explore the various options for creating a global identity system in the metaverse. We will discuss the pros and cons of each option, and try to identify the best solution for the future.
Option 1: A single global identity
The simplest solution to the problem of identity in the metaverse is to create a single, global identity system. This would be a centralized system that would be responsible for managing all identities in the metaverse. 
The advantages of this approach are obvious: It would be much easier to keep track of identities, and there would be no need to worry about different platforms and services accepting different identities. In addition, a centralized identity system would allow for better security and privacy controls, as well as the ability to track identity theft and fraud.
However, this approach also has several disadvantages. First, it would be very difficult to create a global identity system that is accepted by everyone. Also, a centralized system would be vulnerable to attack and could be used to track people's movements and activities. Third, it would be difficult to protect the privacy of users in a centralized system.
Option 2: Multiple identities
Another solution to the problem of identity in the metaverse is to allow each person to have multiple identities. This would mean that each person could have one or more identities that they use for different purposes. 
One of the main advantages of this approach is that it would allow people to maintain their privacy and security. Each person could choose which identity to use for each situation, and they would not have to worry about their entire identity being exposed. In addition, this approach would be more resilient to attack, as it would be much harder to take down multiple identities than a single one.
The limitations of such an approach would be that it could be difficult to keep track of all the different identities, and there would be no guarantee that different platforms and services would accept all of them. In addition, multiple identities could lead to confusion and could make it more difficult for people to build trust with others.
Option 3: A decentralized identity system
A third solution to the problem of identity in the metaverse is to create a decentralized identity system. This would be an identity system that is not controlled by any one centralized authority but rather is distributed among many different nodes. 
This might seem like the ideal approach, since decentralization is a common theme in the metaverse. However, there are still some challenges that need to be overcome. For instance, it would need to be ensured that all the different nodes in the system are properly synchronized and that the system as a whole is secure. In addition, it might be difficult to get people to adopt such a system if they are used to the more traditional centralized approach.
One solution would be to get the nodes in the system to be run by different organizations. This would help to decentralize the system and make it more secure. Another advantage of this approach is that it would allow different organizations to offer their own identity services, which could be more tailored to their needs.
Another would be to incorporate an edge computing solution into the system. This would allow for more decentralized processing of data and could help to improve performance. It would also make the system more resilient to attack since there would be no centralized point of failure.
The best solution for the future of identity in the metaverse is likely to be a combination of these approaches. A centralized system might be necessary to provide a basic level of identity services, but it should be supplemented by a decentralized system that is more secure and resilient. Ultimately, the goal should be to create an identity system that is both easy to use and secure.
The ideal identity standards of the metaverse
Now that we have explored the various options for identity in the metaverse, we can start to identify the ideal standards that should be met by any future global identity system. 
It is no easy task to create a global identity system that meets all of the criteria, but it is important to strive for an ideal solution. After all, the metaverse is still in its early stages, and the decisions made now will have a lasting impact on its future. 
Current iterations of the metaverse have used very traditional approaches to identity, but it is time to start thinking outside the box. The ideal solution will be one that is secure, private, decentralized, and easy to use. It will be a solution that allows people to maintain their privacy while still being able to interact with others in the metaverse. 
Most importantly, it will be a solution that can be accepted and used by everyone. Only then can we hope to create a truly global identity system for the metaverse.
The bottom line on identity in the metaverse
The question of identity in the metaverse is a complex one, but it is an important issue that needs to be addressed. 
The challenges associated with creating an implementation that is secure, private and decentralized are significant, but they are not insurmountable. For one, it will be important to get buy-in from organizations that have a vested interest in the metaverse. These organizations can help to promote and support the adoption of identity standards. 
It is also important to keep in mind that the metaverse is still evolving, and the solution that is ideal today might not be ideal tomorrow. As such, it will be critical to have a flexible identity system that can adapt as the needs of the metaverse change. 
Ultimately, the goal should be to create an identity system that is both easy to use and secure. Only then can we hope to create a truly global identity system for the metaverse.
Daniel Saito is CEO and cofounder of StrongNode
How to Eliminate Scheduling Inefficiencies in Your Business
What do salons, consultancies, and home service providers all have in common? This question may seem like the prime setup for a joke, but there's no punchline to look forward…
Why You Should Start a Business Only While You Have a Job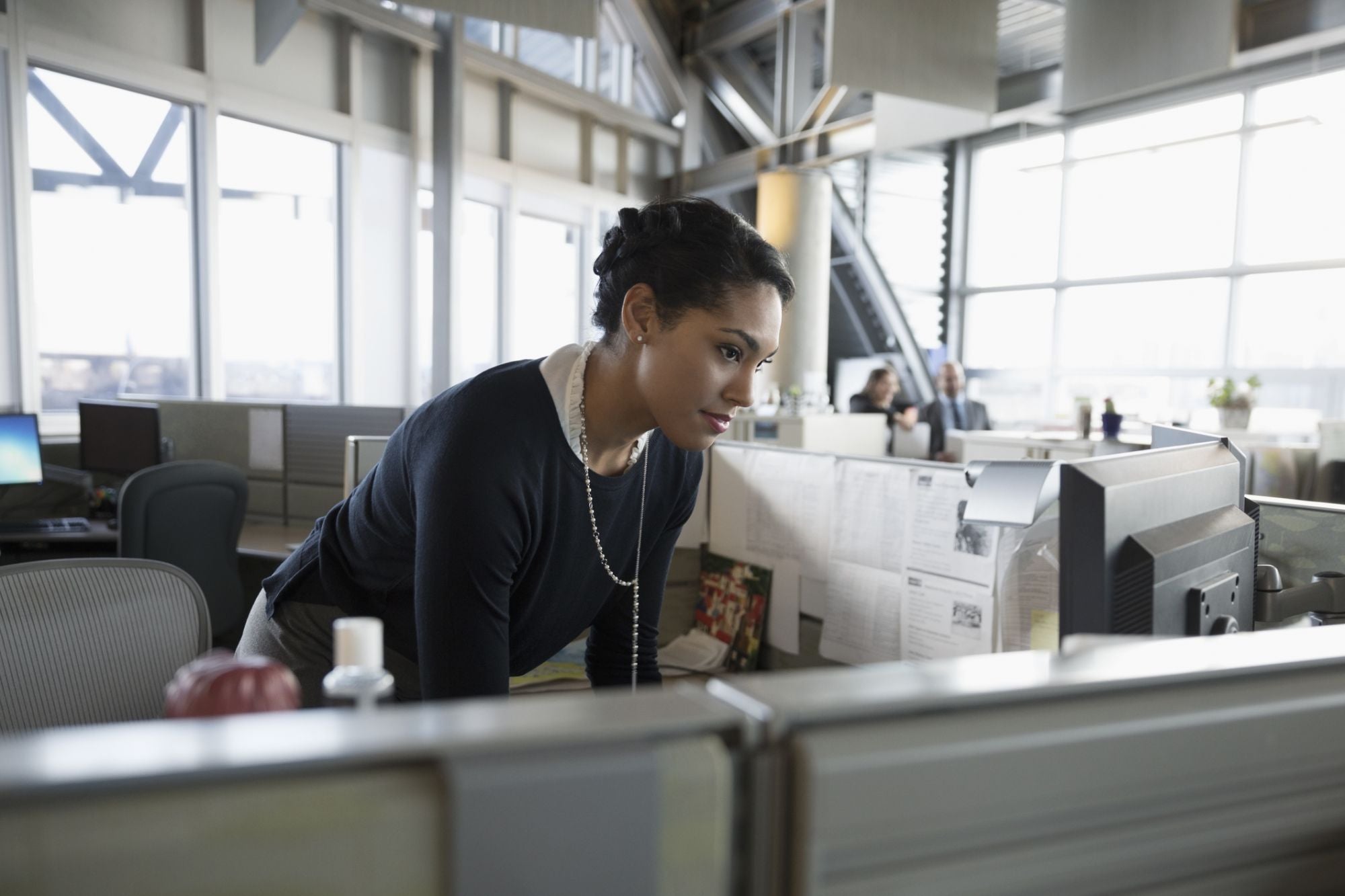 Opinions expressed by Entrepreneur contributors are their own.
Many people that I meet tell me that they dream of starting their own business. I always ask them, "Then why don't you?" They typically respond by saying that they have so many financial and personal responsibilities, that they can't just quit their job to start a company, etc. Then I tell them my story …
Related: How to Use Your Current Job to Start Your Next Business