How to slide cancel in Call of Duty Warzone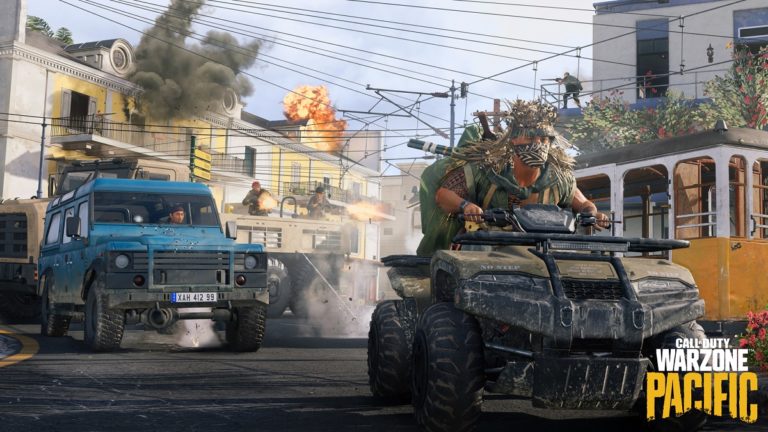 A decent aim is a must-have in Call of Duty Warzone if you're looking to make it to the final stages of each match you play. It's not the only factor, though: players will often need to combine their aim with movement techniques to catch their enemies off-guard. Knowing the map and using the game's movement mechanics to your advantage can give you the upper hand against a player who'd normally be able to outgun you in one-vs-one combat.
Slide canceling isn't just one of many movement and aim tricks in Warzone. It's also one of the oldest methods in the book—and it's been the trick to master for players who enjoy moving around the map and covering a lot of ground.
What is a slide cancel in Warzone?
Slide canceling refers to retaining maximum movement speed after sliding. In general, when players slide, they lose some of their momentum since their character will switch to a crouched position. Slide canceling allows players to maintain their speed, meaning players can continue sprinting even after performing a slide by perfoming that technique.
How to slide cancel in Warzone with a controller
Press your left analog stick twice to start sprinting.
Press Circle or B (the crouch button) to slide.
When the crouch animation begins, you'll need to press Circle/B (the crouch button) to cancel the slide.
Once the slide gets canceled, you'll need to press X or A (the jump button) to continue spriting in full speed again.
When you start applying the above method for the first time, you may find it difficult to maintain your speed since you'll need to time your clicks. With practice, however, you should get the rhythm of it, and start slide canceling at will.
How to slide cancel in Warzone with a mouse and keyboard
Press shift twice (or your Tactical Sprint button) to activate Tactical Sprint.
Press left Control (the Change Stance/Slide key) to slide.
When the slide animation kicks in, repeat the second step to cancel it.
Press Space (the jump button) to stand back up, which will allow you to continue running with full speed.
When should you use slide canceling in Warzone?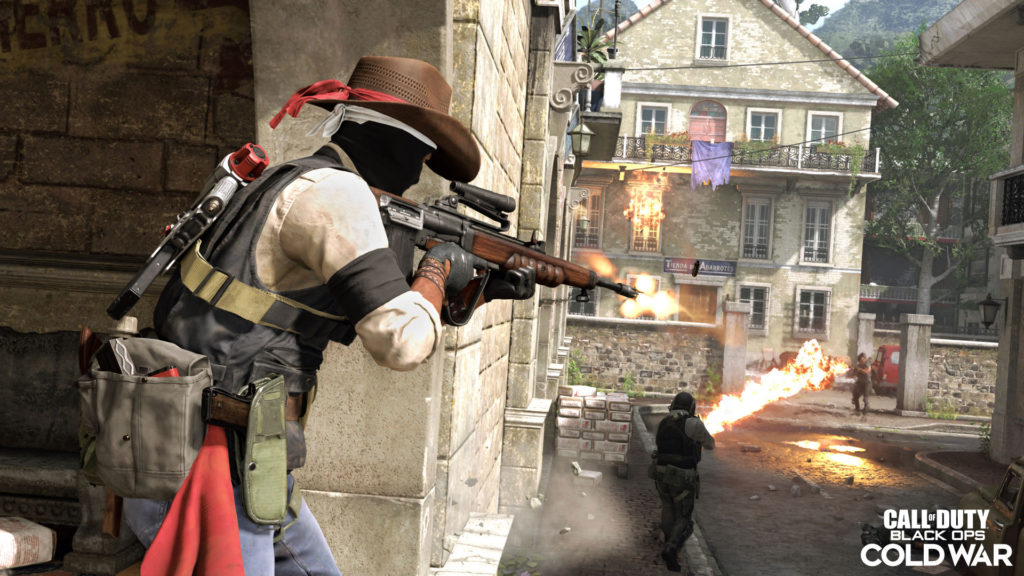 Mastering slide canceling lets players abuse the Tactical Sprint mechanic. By default, players can only use the Tactical Sprint mechanic for brief periods before their characters return to their normal pace. Tactical Sprint can only be used when it's off cooldown, and slide canceling allows players to bypass this downtime.
When you perform a slide cancel as your Tactical Sprint runs out, you can ignore the cooldown of the ability and use it again immediately. Using this trick can help you move around the map faster than other players without the help of vehicles. 
In situations where you can't find a vehicle to return to the safe zone, slide canceling can allow you to make it back just in time, while running at normal speed could send you back to the main lobby. If your squadmates aren't familiar with slide canceling, you can use the method to lead the way and potentially find a vehicle to can pick them up with. The increased movement speed can be the difference-maker in various in-game situations since Warzone can be a game of milliseconds.
Slide canceling also comes in handy while fighting enemies in complex structures. The trick proves handy while pulling off maneuvers since you can use it to wrap behind enemies while they're chasing you.
Players who aren't familiar with the technique won't even know what hit them when you suddenly take them down from behind. Using this movement method when you have an SMG in your loadout should yield the best result in close-quarter-combat situations.
Team Spirit, Virtus.pro and NaVi roster movements ahead of DPC 2023
The CIS teams are on the move to reform a new powerhouse roster for the upcoming Dota Pro Circuit 2023 (DPC 2023). After the Eastern European teams' poor showcase of results at the International 11 (TI11), it wasn't surprising that even the TI10 Champs, Team Spirit themselves, are up for a roster shuffle.
Team Spirit parts ways with TORONTOTOKYO
Team Spirit announced the departure of their mid-player, Alexander "TORONTOTOKYO" Khertek. Renowned for his calm and wise demeanor during drafting discussions, the young prodigy is also infamously known for typing "ez game" at TI10.
Anyways, the departure from Team Spirit was by no means a good sendoff. Team Spirit had the worst run in their career-long TI participation, where BOOM Esports eliminated the defending champ at sixteenth place. While there were rumors about the internal conflict among Spirit players prior to TI11, which may have led to their poor performance. It's difficult to envision Spirit crumbling so drastically after just winning the PGL Arlington Major 2022 beforehand.
TORONTOTOKYO's new team
Speaking of rumors, word has it that there is a CIS super-stack in the making, consisting of Ivan "Pure" Moskalenko, Danil "gpk" Skutin, Egor "Nightfall" Grigorenko, Vitalie "Save-" Melnic, and TORONTOTOKYO himself.
These are high-profile players, who have played for powerhouses, such as Virtus.pro and Entity. Traditionally, Pure, gpk and Nightfall are carry players, who are best known for their position 1-3 roles respectively. This begs the question of where TORONTOTOKYO fits into the roster.
Well, it seems like TORONTOTOKYO will be taking the backseat in the team by playing as hard support. He was spamming position-5 support role in pubs since TI11 concluded, so the rumors seem to fit into the puzzle.
Virtus.pro welcomes young blood
VP has had a decent DPC season, all things considered. They placed thirteenth, just shy of 0.5 points after Valve re-calibrated their DPC points calculation. Sure, it's unfortunate, but VP certainly didn't let that stop them from qualifying for TI11.
Fast forward to TI11 Last Chance Qualifier, Team Liquid and Secret hoarded the top seeds, ending VP's TI11 dream. Regardless, VP is still a staple in DPC, which has consistently cultivated new line-ups. As such, they announced a new stack of young players for DPC 2023.
Recruiting players from five different teams, VP has their eyes set on creating the next generation of CIS powerhouse. Evgeniy "Noticed" Ignatenko from BetBoom might just be the only notable player, who has somewhat of a background after BetBoom played in TI11. Besides that, the rest of the team are from unknown origins, and go by the names, Koma`, squad1x, sayuw, and Dukalis.
Natus Vincere releases Solo and Noone
Navi shared a similar journey with VP at the TI11 Last Chance Qualifier, falling just short despite making it to Singapore. With that, the veterans, Volodymyr "Noone" Minenko and Alexey "Solo" Berezin left Navi. Although Navi never met the expectations of a well-established powerhouse, having Noone and Solo's guidance gave Navi some relevancy.
Anyways, Nikita "Nicky`Cool" Ostakhov and Arman "Malady" Orazbayev take up the vacant roles left behind by their predecessors. Like many other new powerhouses, there seems to be a trend in picking up young blood. The two players are phenomenal in the pubs, so hopefully that transitions well into world-class performance for Navi.
---
The trio of CIS powerhouses have their eyes set on the new DPC season, whereas a rumored powerful stack is in the making. Considering how drastically the competitive scene has shifted in favor of South American and Western European teams. CIS needs to step up its games in order to stay relevant in DPC 2023.
Brazilian CS:GO player slams quality of practice in North America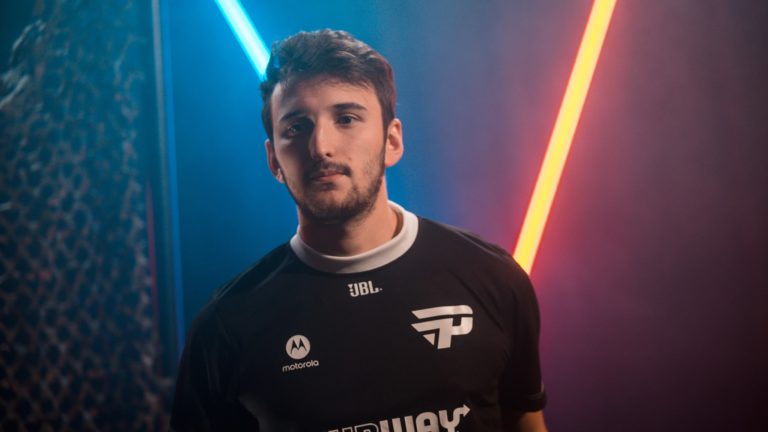 Just days after winning the $20,000 CBCS Invitational 2022 in Brazil over 00 Nation, paiN Gaming have traveled back to North America to play their last matches before the player break. Rodrigo "biguzera" Bittencourt, paiN's No. 1 star, is not happy at all to practice again with NA teams, though.
"How I missed practicing in NA," biguzera ironically said today. "[Practicing in] Brazil is a thousand times better than here. Now I see why this region [NA] is so successful," biguzera added, calling out how the NA players have been practicing.
Biguzera is not the first and likely won't be the last player to complain about the quality of CS:GO practice in NA. This has historically been a concern in the region and the practice only got worse after the COVID-19 pandemic because several organizations stopped investing in the competition and almost all relevant tournaments shifted to Europe, which forces the only few good teams from NA like Team Liquid to spend most of their time practicing in Europe to have a chance of winning such big tournaments.
This is also the overall perception in Brazil as well. Most of the Brazilian teams move to NA to attend NA leagues and try to qualify for big tournaments, but with the practice being so bad nowadays, it's unclear if that is the best approach for Brazilian teams. One of biguzera's fans asked him if paiN could not move to Europe because they will "unlearn" how to play CS in NA.
The quality of practice in NA won't likely change anytime soon unless organizations try to nurture talent in the region like Evil Geniuses is doing with its Blueprint project and tournament organizers invest in the grassroots scene.
Uncrowned king steps down: Ame takes time off from Dota 2 as LGD begins huge rebuild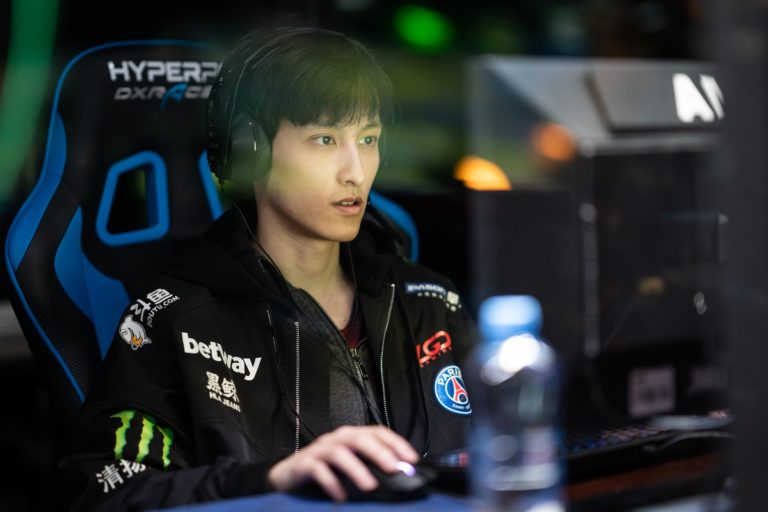 Ame, one of the most respected position-one players in the Dota 2 world, revealed that he'll be taking time off from competitive play today. The news came as a surprise for fans, as PSG.LGD has been one of the most consistent teams in the game's history.
With even an Aegis in their collection, LGD has been placing top six at The International since 2017. Ame has been a core part of that success since he was recruited from CDEC Youth.
Ame has been a constant in multiple iterations of the LGD roster, which were all one step away from greatness. Ame fell one step short of lifting the Aegis twice in his career, running up in the event in 2021 and 2018 while securing the top four in the remaining ones except for TI11.
Though placing fifth in the most prestigious Dota 2 event of the year is an accomplishment of its own, TI11 marked the worst result for LGD in the event since 2017. Knocking on the door of success this many times only for the door to remain closed can take a toll on players' mindset toward the game, and it looks like Ame is looking for a complete refresh with this break.
"We're following the player's wishes and respecting his personal development needs," LGD said. "Ame's status is inactive, temporarily away for rest."
Ame's future is currently unknown, but he seems to have the full support of LGD no matter what he decides. Considering Ame has been competing at the top of the Dota 2 mountain for six years now, this is a well-deserved break for the Uncrowned King who fans hope to finally crown when he returns from his break.
With a pillar removed from its roster, LGD only remains with two members in its active squad, NothingToSay and y', opening the door for a major rebuild.