How to complete Flashback Icardi SBC in FIFA 22 Ultimate Team
FIFA fans can now get their hands on a 91-rated Flashback version of Mauro Icardi from Paris Saint-Germain in FIFA 22 Ultimate Team. This item is available through the game's squad-building challenge (SBC) menu.
This is Icardi's first special card during the FIFA 22 Ultimate Team cycle. He gained this Flashback version to celebrate his best performances with Inter in Serie A 2017–2018 season. The SBC will be available until next Thursday, Jan. 21.
He has incredibly high skills and only one low skill, his 40-rated Defending, which isn't too important since he's a striker. The devs gave generous upgrades to all of his skills, including his Pace (+21), Physical (+15), Dribbling (+13), Passing (+11), Shooting (+9), and Defending (+4), when compared to his 75-rated gold version card.
You can further boost Flashback Icardi's Dribbling (+6), Passing (+6), and Pace (+5) if you apply the engine chemistry style, which are essential skills for his position and will maximize his Curve and Dribbling stats.
If you want to get Icardi's Flashback version, you'll need to turn in three different squads: Past and Present, La Albiceleste, and League Finesse.
| SBC | Conditions | Reward |
| --- | --- | --- |
| Past and Present | 83-rated with 75 chemistry minimum, at least one TOTW (Inform) card, and one player from both Internazionale and Paris Saint-Germain. | Small prime gold players pack |
| La Albiceleste | 84-rated with 70 chemistry minimum and one player from Argentina. | Prime mixed players pack |
| League Finesse | 86-rated with 55 chemistry minimum, at least one TOTW (Inform) card, and one player from Serie A. | Rare electrum players pack |
This Flashback Icardi SBC costs around 202,100 FUT coins on PlayStation; 218,950 on Xbox; and 227,000 on PC if you build these squads from scratch.
Here's the cheapest solution to complete the Flashback Mauro Icardi SBC right now, according to FUTBIN, a website that specializes in FIFA content.
Past and Present
GK: 82-rated Salvatore Sirigu (Genoa)
LB: 84-rated Raphaël Guerreiro (Borussia Dortmund)
CB: 83-rated Francesco Acerbi (Lazio)
CB: 83-rated Simon Kjær (Milan)
RB: 82-rated TOTW Puertas Díaz (Granada)
CDM: 82-rated Fabián Ruiz (Napoli)
CDM: 82-rated Christian Eriksen (Internazionale)
CAM: 83-rated João Félix (Atlético de Madrid)
CAM: 83-rated Robin Gosens (Atalanta)
ST: 83-rated Álvaro Borja Morata (Piemonte Calcio)
ST: 83-rated Duván Zapata (Atalanta)
La Albiceleste
GK: 83-rated Édouard Mendy (Chelsea)
LB: 83-rated Carlos Vela (Los Angeles FC)
CB: 83-rated César Azpilicueta (Chelsea)
CB: 85-rated Thiago Silva (Chelsea)
RB: 84-rated Kieran Trippier (Atlético de Madrid)
CDM: 85-rated Memphis Depay (Barcelona)
CM: 83-rated Mauro Icardi (Paris Saint-Germain)
CM: 84-rated Stefan Savić (Atlético de Madrid)
LW: 83-rated Lucas Ocampos (Sevilla)
RW: 83-rated Marco Asensio (Real Madrid)
ST: 84-rated Iago Aspas (RC Celta)
League Finesse
GK: 87-rated Hugo Lloris (Tottenham Hotspur)
LB: 84-rated Lucas Digne (Everton)
CB: 87-rated Rúben Dias (Manchester City)
CB: 84-rated Harry Maguire (Manchester United)
RB: 87-rated Marco Verratti (Paris Saint-Germain)
CDM: 84-rated Luis Alberto (Lazio)
CDM: 84-rated Josip Iličić (Atalanta)
CAM: 84-rated Dries Mertens (Napoli)
CAM: 87-rated Paulo Dybala (Piemonte Calcio)
CAM: 86-rated TOTW Domenico Berardi (Sassuolo)
ST: 84-rated Zlatan Ibrahimović (Milan)
Brazilian CS:GO player slams quality of practice in North America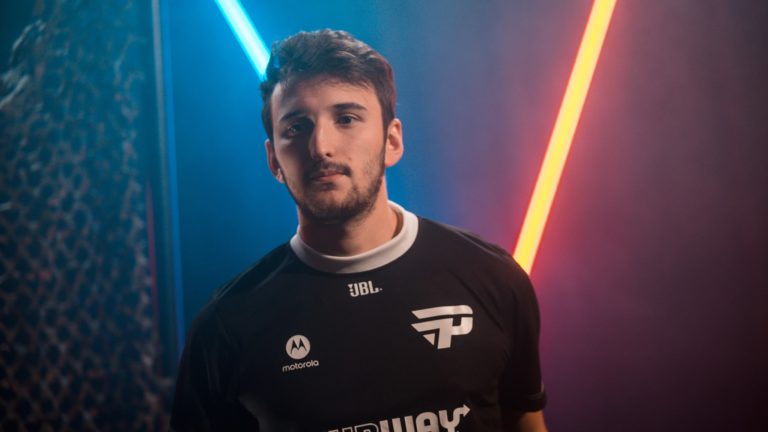 Just days after winning the $20,000 CBCS Invitational 2022 in Brazil over 00 Nation, paiN Gaming have traveled back to North America to play their last matches before the player break. Rodrigo "biguzera" Bittencourt, paiN's No. 1 star, is not happy at all to practice again with NA teams, though.
"How I missed practicing in NA," biguzera ironically said today. "[Practicing in] Brazil is a thousand times better than here. Now I see why this region [NA] is so successful," biguzera added, calling out how the NA players have been practicing.
Biguzera is not the first and likely won't be the last player to complain about the quality of CS:GO practice in NA. This has historically been a concern in the region and the practice only got worse after the COVID-19 pandemic because several organizations stopped investing in the competition and almost all relevant tournaments shifted to Europe, which forces the only few good teams from NA like Team Liquid to spend most of their time practicing in Europe to have a chance of winning such big tournaments.
This is also the overall perception in Brazil as well. Most of the Brazilian teams move to NA to attend NA leagues and try to qualify for big tournaments, but with the practice being so bad nowadays, it's unclear if that is the best approach for Brazilian teams. One of biguzera's fans asked him if paiN could not move to Europe because they will "unlearn" how to play CS in NA.
The quality of practice in NA won't likely change anytime soon unless organizations try to nurture talent in the region like Evil Geniuses is doing with its Blueprint project and tournament organizers invest in the grassroots scene.
Uncrowned king steps down: Ame takes time off from Dota 2 as LGD begins huge rebuild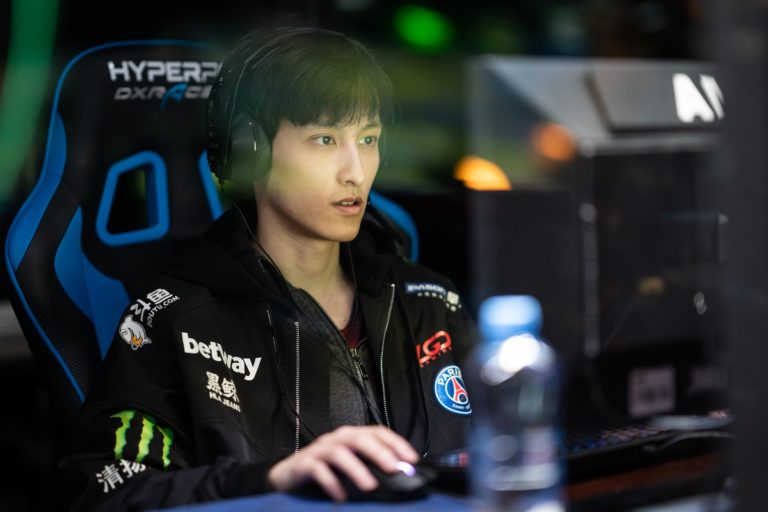 Ame, one of the most respected position-one players in the Dota 2 world, revealed that he'll be taking time off from competitive play today. The news came as a surprise for fans, as PSG.LGD has been one of the most consistent teams in the game's history.
With even an Aegis in their collection, LGD has been placing top six at The International since 2017. Ame has been a core part of that success since he was recruited from CDEC Youth.
Ame has been a constant in multiple iterations of the LGD roster, which were all one step away from greatness. Ame fell one step short of lifting the Aegis twice in his career, running up in the event in 2021 and 2018 while securing the top four in the remaining ones except for TI11.
Though placing fifth in the most prestigious Dota 2 event of the year is an accomplishment of its own, TI11 marked the worst result for LGD in the event since 2017. Knocking on the door of success this many times only for the door to remain closed can take a toll on players' mindset toward the game, and it looks like Ame is looking for a complete refresh with this break.
"We're following the player's wishes and respecting his personal development needs," LGD said. "Ame's status is inactive, temporarily away for rest."
Ame's future is currently unknown, but he seems to have the full support of LGD no matter what he decides. Considering Ame has been competing at the top of the Dota 2 mountain for six years now, this is a well-deserved break for the Uncrowned King who fans hope to finally crown when he returns from his break.
With a pillar removed from its roster, LGD only remains with two members in its active squad, NothingToSay and y', opening the door for a major rebuild.
The Second Phase of Fasttoken's Private Sale is Open – European Gaming Industry News
Following on its successful presence in a number of Central European regulated markets, Tom Horn Gaming has agreed a content integration agreement with yet another betting and gaming operator giant in the region, Fortuna Entertainment Group.
In Romania Fortuna operates two brands – fortuna.ro and casapariurilor.ro – and players of both sites can now enjoy a selection of carefully picked games, which include the supplier's all-time favourite slot 243 Crystal Fruits as well as the top performers The Secret of Ba and Sherlock. A Scandal in Bohemia.
Commenting on the latest content alliance, Ondrej Lapides, CEO at Tom Horn Gaming said: "Fortuna is one of the strongest brands in Central Europe and we're delighted to have joined forces with them as this collaboration will further expand our footprint in the region. The Romanian operation is the first market where we launch our games with the operator and we're sure to capitalise on our expertise and exquisite knowledge of player preferences in the region in order to contribute to increased player retention and overall revenue growth."
Stanislav Sopko, Group Head of Product & Channel Management at Fortuna Entertainment Group added: "Tom Horn has built a reputation for creating slots that resonate well with Central European players. Offering the supplier's titles to our customers is a huge boost to our casino portfolio. We believe this deal will lead to a long and successful partnership that will generate impressive growth for both of our companies, whilst providing highly engaging and entertaining content to our players."
With the Fortuna link-up, Tom Horn Gaming continues to maintain its commercial growth trajectory in Central and Easter Europe, where their games are particularly popular among players.