Hancock Whitney (HWC) Surpasses Q4 Earnings Estimates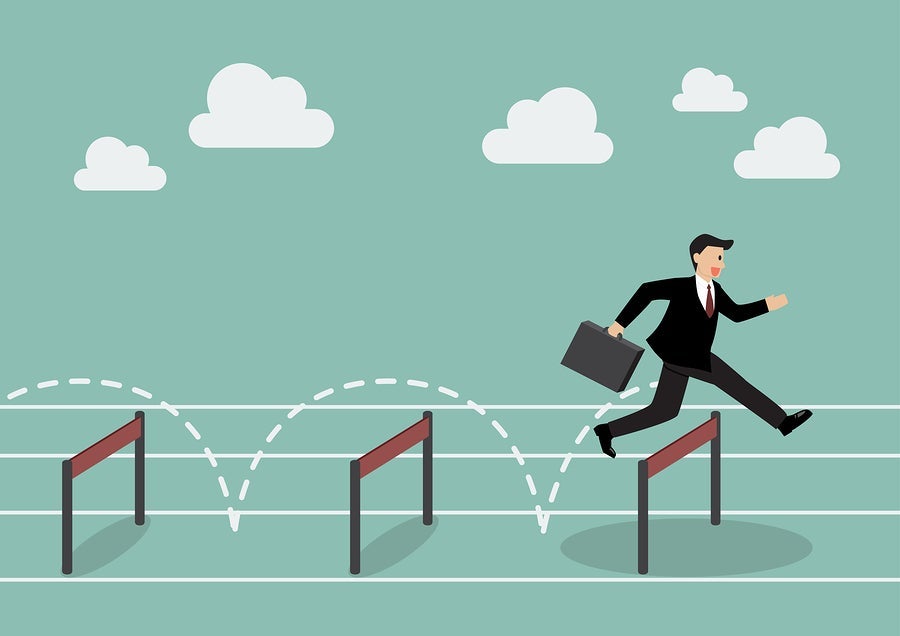 This story originally appeared on Zacks
Hancock Whitney (HWC) came out with quarterly earnings of $1.55 per share, beating the Zacks Consensus Estimate of $1.35 per share. This compares to earnings of $0.96 per share a year ago. These figures are adjusted for non-recurring items.
This quarterly report represents an earnings surprise of 14.81%. A quarter ago, it was expected that this holding company of Whitney Bank and Hancock Bank would post earnings of $1.29 per share when it actually produced earnings of $1.45, delivering a surprise of 12.40%.
Over the last four quarters, the company has surpassed consensus EPS estimates four times.
Hancock Whitney, which belongs to the Zacks Banks – Southeast industry, posted revenues of $318.91 million for the quarter ended December 2021, missing the Zacks Consensus Estimate by 0.86%. This compares to year-ago revenues of $320.64 million. The company has topped consensus revenue estimates three times over the last four quarters.
The sustainability of the stock's immediate price movement based on the recently-released numbers and future earnings expectations will mostly depend on management's commentary on the earnings call.
Hancock Whitney shares have added about 9.9% since the beginning of the year versus the S&P 500's decline of -2.2%.
What's Next for Hancock Whitney?
While Hancock Whitney has outperformed the market so far this year, the question that comes to investors' minds is: what's next for the stock?
There are no easy answers to this key question, but one reliable measure that can help investors address this is the company's earnings outlook. Not only does this include current consensus earnings expectations for the coming quarter(s), but also how these expectations have changed lately.
Empirical research shows a strong correlation between near-term stock movements and trends in earnings estimate revisions. Investors can track such revisions by themselves or rely on a tried-and-tested rating tool like the Zacks Rank, which has an impressive track record of harnessing the power of earnings estimate revisions.
Ahead of this earnings release, the estimate revisions trend for Hancock Whitney: favorable. While the magnitude and direction of estimate revisions could change following the company's just-released earnings report, the current status translates into a Zacks Rank #2 (Buy) for the stock. So, the shares are expected to outperform the market in the near future. You can see the complete list of today's Zacks #1 Rank (Strong Buy) stocks here.
It will be interesting to see how estimates for the coming quarters and current fiscal year change in the days ahead. The current consensus EPS estimate is $1.19 on $316.4 million in revenues for the coming quarter and $4.93 on $1.29 billion in revenues for the current fiscal year.
Investors should be mindful of the fact that the outlook for the industry can have a material impact on the performance of the stock as well. In terms of the Zacks Industry Rank, Banks – Southeast is currently in the top 8% of the 250 plus Zacks industries. Our research shows that the top 50% of the Zacks-ranked industries outperform the bottom 50% by a factor of more than 2 to 1.
City Holding (CHCO), another stock in the same industry, has yet to report results for the quarter ended December 2021.
This bank holding company for City National Bank of West Virginia is expected to post quarterly earnings of $1.31 per share in its upcoming report, which represents a year-over-year change of -6.4%. The consensus EPS estimate for the quarter has remained unchanged over the last 30 days.
City Holding's revenues are expected to be $56.6 million, up 1.3% from the year-ago quarter.
Just Released: Zacks Top 10 Stocks for 2022
In addition to the investment ideas discussed above, would you like to know about our 10 top picks for the entirety of 2022?
From inception in 2012 through 2021, the Zacks Top 10 Stocks portfolios gained an impressive +1,001.2% versus the S&P 500's +348.7%. Now our Director of Research has combed through 4,000 companies covered by the Zacks Rank and has handpicked the best 10 tickers to buy and hold. Don't miss your chance to get in…because the sooner you do, the more upside you stand to grab.
Want the latest recommendations from Zacks Investment Research? Today, you can download 7 Best Stocks for the Next 30 Days. Click to get this free report
 
Hancock Whitney Corporation (HWC): Free Stock Analysis Report
 
City Holding Company (CHCO): Free Stock Analysis Report
 
To read this article on Zacks.com click here.
 
Zacks Investment Research
These are the 12 big bets of future disruptive technologies
The 12 big bets on future technologies as per Nasscom report
The National Association of Software and Services Companies (NASSCOM) and Boston Consultancy Group (BCG) have identified 12 big bet technologies that can potentially disrupt markets in the next 3-5 years.
A report titled "Sandboxing into the Future: Decoding Technology's Biggest Bets", has identified these technologies of the future: autonomous analytics, Artificial Reality and Virtual Reality, autonomous driving, computer vision, deep learning, distributed ledger, edge computing, sensortech, smart robots, spacetech, sustainability tech, and 5G/6G.
The report noted that these 12 technologies will unravel in diverse ways, giving way to regional and vertical-specific big bets. While buyers in North America and Europe are betting on technologies such as autonomous analytics, APAC is likely to focus more on 5G/6G technologies, sensortech and smart robotics. Overall, technology buyers anticipate that investments in emerging technologies will account for 70%- 80% of tech spending by 2030.
"Going forward, it will be interesting to see how businesses will put their bets on emerging technologies and how they would be taking ahead the tech revolution for the larger good of the society," said NASSCOM President Debjani Ghosh.
Cognizant acquires Utegration
Leading technology services company Cognizant has said it bought Houston-based Utegration LLC, a full-service consulting and solutions provider specializing in SAP  technology and SAP-certified products for the energy and utilities sectors.
Cognizant will gain approximately 350 employees in North America and India upon the close of this acquisition.
"We believe Utegration's rich industry expertise and differentiated portfolio of energy and utilities-focused products and accelerators is a perfect complement to our SAP practice," said Rob Vatter, Executive Vice President of Cognizant's Enterprise Platform Services.
Utegration serves over 50 North America-based clients in the energy and utilities sector with solutions across four domains aligned to market needs: customer experience, billing and advanced metering infrastructure, managed services, data science and analytics, and finance and asset performance management.
HCLTech partners with Intel and Mavenir for 5G solutions
HCLTech, a leading Indian technology services company revealed a new collaboration with Intel Corporation and Mavenir to develop and provide scalable private 5G network solutions for communication service providers (CSP) and broader cross-vertical enterprises.
Through this new collaboration, the companies will work closely on a range of projects and activities across enablement, go-to-market and sales acceleration, with the goal of delivering more 5G solutions to CSPs, Internet of Things (IoT) and enterprise verticals, a statement said.
The three companies will work cross-functionally to add new offerings and help generate greater value for enterprises. The companies will develop a cloud-native enterprise-to-enterprise (E2E) architecture of an Intel Xeon processor-based 5G solution leveraging Mavenir RAN, Intel SmartEdge and HCLTech's management, orchestration and automation services.
"There is currently a great need for scalable, reliable 5G solutions across nearly every enterprise and industry," said Kalyan Kumar, Chief Technology Officer, HCLTech. "This need represents a major opportunity to innovate and deliver solutions that will have a major impact on business operations and outcomes."
Collins Aerospace to expand operations in India
Collins Aerospace, which is part of Raytheon Technologies has announced that it will be expanding its operations in India. The company inaugurated its Global Engineering & Tech Centre and a new India Operations Centre to mark its 25th year in Bengaluru.
Collins Aerospace has also pledged significant capital and manpower investments over the next five years given that the Indian aerospace & defence (A&D) market is projected to reach $70 billion by 2030.
The team at Collins India is actively collaborating with Indian R&D organisations like NAL, CMTI, DRDO for study into materials, additive manufacturing, pre-qualification tests and other important projects.
Wipro bags top honour for workplace inclusion
Wipro Limited, a leading Indian technology services and consulting company, has been recognised as a 'Gold' employer by the India Workplace Equality Index (IWEI) 2022.
Awarded to the top employers by IWEI, the gold employer is the highest of 3 levels, where an organisation is credited with 'embedding inclusion in the workplace.' Highlights of Wipro's efforts in this journey include recognition of Wipro's leadership in India to advance LGBTQ+ inclusion in the workplace, from organisational policies to external communications.
It also demonstrates a long-term and in-depth commitment towards LGBTQ+ inclusion, where Wipro has implemented several initiatives enabling its employees to become active allies for the community.
Corraling Kafka: New ecosystem simplifies, democratizes event-streaming data for enterprises
Aiven, a cloud-data platform based in Helsinki, has fleshed out an open-source ecosystem for Apache Kafka, a popular event-streaming platform. The new offerings promise to help enterprises consolidate their Kafka infrastructure using open-source components. 
"Event streaming is transitioning toward the main stack of the IT infrastructure," Filip Yonov, director of data streaming product management at Aiven, told VentureBeat. "At Aiven, we have witnessed the fastest growth in the event-streaming domain compared to all other products."
Apache Kafka provides the infrastructure for wiring streams of data together from databases, apps, IoT devices, and third-party sources. Kafka helps organize raw data into event streams that reduce data size and are easier to integrate into event-driven apps and analytics. Enterprises use it to improve customer experiences, build the industrial metaverse and monitor patients. 
However, building out a Kafka infrastructure involves a lot of moving parts. Aiven has consolidated all the necessary tooling into one place to simplify this process. Key new enhancements include support for Apache Flink and data governance. These complement existing tools for connecting services, replicating data and managing schemas for Kafka deployments.
Event
Intelligent Security Summit
Learn the critical role of AI & ML in cybersecurity and industry specific case studies on December 8. Register for your free pass today.
The need for simplicity
LinkedIn originally developed Kafka to integrate data across its large microservices infrastructure and open-sourced it in 2011. Over the intervening years, large enterprises have customized the tooling for their own needs, and several vendors have rolled out proprietary enhancements to fill in gaps around governance and integration. Many organizations use Kafka for various data pipeline scenarios, such as transferring data between applications in real-time or moving data from a database to a data warehouse.
Yonov told VentureBeat that as Kafka clusters become larger and more complex, they require additional tooling and governance to ensure proper operation and management. "Unlike existing Kafka solutions, Aiven's offering does not require organizations to choose between proprietary tools and vendor lock-in or open-source technologies without support," he said.
Improving the developer experience with event streaming
One essential aspect has been to democratize the experience for working with event-streaming data. The open-source tool, Klaw, provides a self-service interface for managing Kafka clusters. Kafkawize, which develops Klaw, recently joined Aiven's open-source development office in September to help integrate their tools together. Now they are working together to improve self-service, simplify user management and enforce data governance. 
Another significant development was to connect streaming data to SQL queries familiar to data engineers. The new Aiven for Apache Flink tools allows teams to process larger volumes of events and run real-time analytics using SQL. Aiven provides this as a fully managed service that reduces the complexity of deploying a Flink cluster. It also simplifies the integration with Aiven for Apache Kafka to filter, enrich and aggregate events on the fly. 
Aiven hopes to replicate the success of other open-source frameworks like PostgreSQL, Kubernetes and Linux, built by a healthy mix of contributions from various communities. 
"We truly believe that fostering an open-source, community-driven and inclusive ecosystem of technologies around Apache Kafka can drive further innovations and new developments in the data-streaming domain, ensuring the long sustainment of the technology in the future," Yonov said.
How do tech layoffs impact PERM and the green card process? • TechCrunch
Here's another edition of "Dear Sophie," the advice column that answers immigration-related questions about working at technology companies.
"Your questions are vital to the spread of knowledge that allows people all over the world to rise above borders and pursue their dreams," says Sophie Alcorn, a Silicon Valley immigration attorney. "Whether you're in people ops, a founder or seeking a job in Silicon Valley, I would love to answer your questions in my next column."
TechCrunch+ members receive access to weekly "Dear Sophie" columns; use promo code ALCORN to purchase a one- or two-year subscription for 50% off.
---
Dear Sophie,
I handle HR and immigration at our tech company. We filed a PERM for one of our team members about five months ago for her EB-2 green card, and we're awaiting certification from the Labor Department. We've been gearing up to start PERM for another employee.
Will the layoffs in the tech industry affect the PERM process for EB-2 and EB-3 green cards? What will happen to my team members' green cards if our company has to do layoffs?
— Pondering in People Ops
Dear Pondering,
It's wonderful that you're steadfastly supporting your team with green card sponsorship. This can provide unfathomable peace of mind for people still on non-immigrant status in the U.S. through the green card process. We're here to help ease the holiday season with education on the options for both companies and individuals.
Let's dive into the winter wonderland of PERM and employment-sponsored green cards.
Will tech layoffs impact the PERM process?
For the permanent labor certification application — or PERM — your company is currently working on, the short answer is yes, the layoffs may have several different effects depending on where your company is in the process.
The PERM green card process is a multistep and time-intensive one involving a labor market recruitment test requiring employers to demonstrate to the U.S. Department of Labor (DOL) that there are no qualified U.S. workers (U.S. citizens and green card holders) who are qualified, willing and able to fill the EB-2 or EB-3 PERM position. PERM also aims to ensure that the opportunities, wages and working conditions of U.S. citizens and green card holders are protected.
If you are in or will soon start the PERM recruiting phase, you may receive a larger number of job applicants for your job posting due to the recent layoffs in the tech sector. With an uptick in potentially qualified applicants, it could prove more difficult to demonstrate that there is no qualified U.S. worker to fill the PERM role. If a qualified U.S. worker is ready, willing and able to fill the PERM role, the labor market test fails and the DOL will not grant the company's PERM labor certification.
Keep in mind that unemployment is a big concern for the DOL. During the last recession, when millions of jobs were lost, DOL increased its scrutiny of the adjudication of PERMs, particularly within the financial sector, to ensure displaced U.S. workers were considered for positions before international talent.
At the moment, the U.S. unemployment rate is under 4%, so we have a ways to go before we match the 10.6% unemployment rate in 2010. Although there have been many layoffs in tech, I remain optimistic, as there are other indicators that the economy is still strong and there are many job requirements in and beyond the tech sector.