Galaxy Racer: Investing in the future of MENA esports
Leading esports brands, athletes and celebrities have predominantly focused on engaging with esports communities across South East Asia, North America and Europe.
The Middle East & North Africa (MENA) region's potential, meanwhile, arguably remains largely untapped. This is despite the fact that MENA is one of the fastest-growing esports ecosystems in the world — counting around 100 million gamers in 2020.
Moreover, according to a recent study by YouGov, the Middle East is quickly evolving from casual gaming to virtual reality games and competitive esports.
The United Arab Emirates ranks amongst the top 10 global markets for YouTube Gaming, based on awareness and engagement, which is even higher than some highly esports-aware European nations.
This could mean audiences in these areas are more likely to embrace esports tournaments and competitions — once they know more about them — hinting at a bright future for the sector. 
To learn more about MENA's esports potential and how Galaxy Racer and Team Nigma plan to 'conquer' the region, Esports Insider spoke with Paul Roy, CEO of Galaxy Racer.
Why MENA and why now?
Since the pandemic hit the world, there's been growing awareness about esports and a shift towards local community building, especially in emerging regions.
Companies, brands and organisations in MENA have become more aware and educated about the esports industry and have started to understand its potential — including the value it brings to companies' overall marketing and brand strategy. 
"Esports was one of the only few industries that was not heavily impacted during the pandemic and was on the radar of many senior executives who were looking to pivot their brand messaging campaigns from offline to online," Paul Roy explained.
The Government of Dubai has also been supportive of esports and gaming by backing up grassroots initiatives and promoting local esports organisations.
Roy added that Galaxy Racer, which recently acquired Team Nigma, now known as Nigma Galaxy, has also received help from the Dubai government's media office to advance its esports endeavours.
Nigma Galaxy handles all things esports-related for Galaxy Racer. Its years of experience contribute to creating "the right formula to be a team of champions" – referencing the team's historical win at The International Dota 2 in 2017.
RELATED: How Galaxy Racer's South Asia expansion is shaping up
Bringing esports to Pakistan
Earlier this year, Galaxy Racer announced a partnership with Pakistan's Special Technology Zones Authority (STZA), a new government initiative that encourages foreign technology companies to invest in Pakistan.
It became the first company overall and the first esports organisation to invest in Pakistan's initiative, essentially bringing large-scale esports to the country.
Galaxy Racer also hosted Gamers Galaxy, an esports tournament in Pakistan, which Roy said was the "largest in the country's history."
Not long ago, Pakistan also legitimised esports by granting it 'regular sports' status, a big win for the esports industry in Pakistan.
Roy said: "We realised that the Pakistan esports community is hungry for high-quality esports events and we would like to give them the opportunity to participate and attend large-scale esports tournaments such as ours.
"We will further develop and grow the ecosystem together with our partner, entrepreneur and celebrity Fakhar-e-Alam."
Gamers Galaxy was free to enter, with fans being able to play a range of console and PC titles alongside a number of esports tournaments that will feature a total prize pool of 2 CRORE PKR (~£85,286). 
The event included esports titles such as PUBG Mobile, Valorant, Tekken 7, and FIFA22. It also featured grand musical acts, content creators meet and greet sessions, panel discussions and play areas. 
Moreover, 'Her Galaxy' was featured at the festival and was Pakistan's first-ever female dedicated esports tournament. The two-day esports and gaming event became the first to be televised nationwide, in partnership with Ten Sports Pakistan.
Apart from the tournament, Roy also revealed that agency Talent Lyfe, which Galaxy Racer has invested in, has recently announced its foray into Pakistan. "We will definitely be looking at organising more esports tournaments and activities in 2022, in line with our goal to develop Pakistan's esports ecosystem," he added.
Counting milestones in the MENA region
Galaxy Racer has expressed an overarching goal of helping to fund and support the next generation of content creators within the region.
The organisation was the first to ever do an inter-school esports tournament with the approval of the Ministry Of Education in Dubai. The one of a kind FIFA 2020 tournament took place last year with a prize pool of $70,000 (~£52,547), which was granted as scholarships to the winners.
Roy said: "By introducing these tournaments to the youth of Dubai, we are opening doors that could set up exciting futures. The esports and gaming industry is the future of sports and entertainment."
Another huge milestone in 2020 for Galaxy Racer was organising the GIRLGAMER Festival World Finals, held in Dubai for the first time, plus boasting a prize pool of $100,000 (~£75,000).
"We are very proud to have brought the GIRLGAMER Festival World Finals to Dubai for the first time. In doing so, we are confident we have made massive progress in promoting women's esports across the Middle East, while also showcasing Dubai as a global hub for world-class events," Roy added.
As he further explained, the festival successfully laid the foundations for what is scheduled to be an annual event over the next five years.
New plans for the new year
Galaxy Racer had a successful commercial year last year by scoring a number of partnerships, in the same manner as previous years.
In July 2021, Galaxy Racer joined forces with Arsenal Premier League player Pierre-Emerick Aubameyang by hosting the first-ever Fortnite esports tournament between Europe and the Middle East with a 10,000€ (~£8,494) prize pool. The duos tournament was said to be the first-ever cross-regional Fortnite competition to take place online. 
Staying true to efootball, Galaxy Racer also formed a three-year partnership with Spanish football league LaLiga. The partnership saw both entities collaborate to create an original content series that features players from LaLiga, as well as Galaxy Racer's content creators. 
Additionally, the organisation became the official sponsor for eLaLiga's international esports activation 'Beat the Best', which is featuring thirteen countries for the 2021-2022 season. It will present a player vs. celebrity showdown with the entire series played on both FIFA22 and FIFA Online 4.
Roy revealed: "The original content series will feature players from LaLiga, as well as Galaxy Racer's content creators. It will focus on 'combining global esports, gaming and lifestyle content' to appeal to football and esports fans. Galaxy Racer's content creators will travel to Spain to visit some of the country's major football clubs."
RELATED: Galaxy Racer to invest $10m into Malaysia's esports ecosystem
As for 2022, Galaxy Racer and its partner Waverider will be hosting the POPC Live!, the Middle East's biggest esports, comics and YouTubers' pop culture festival in March. The festival is supported by Brand Dubai, part of the Government of Dubai Media Office (GDMO) that continues to support esports-related events.
"Each milestone shared above is unique and most importantly, it has impacted the community positively. We believe in giving back to the next generation, growing and developing talents, and will continue to press on, especially in promoting inclusivity and diversity, and increasing female representation in esports," Roy said.
Moreover, earlier this month, Galaxy Racer announced a major $10m investment into the Malaysian esports ecosystem. It said it would invest in esports competitions and events, as well as build a new regional headquarters for the Asia Pacific region in Malaysia.
The move is a further consolidation of the organisation's ambitious regional expansion, but that isn't all that Galaxy Racer has planned for this year, Roy hinted. "That's the only part I can reveal for now… Watch out for more major announcements in 2022 by Galaxy Racer!"
Troubled waters: The NLC is struggling to stay afloat after Riot's sweeping changes to EMEA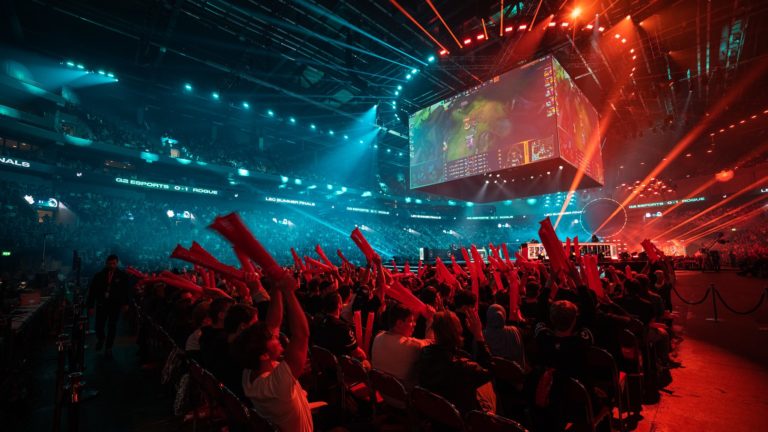 Before the new year begins, Riot Games revealed an entire treasure chest of changes headed to the European League of Legends scene, including a regional name change, new formats for the LEC, and a new ecosystem for tier two organizations. One league, however, is struggling to tread in these new waters: the NLC.
NLC teams are reportedly struggling to find funding and sponsors for the 2023 season due to the unstable situation in the league, according to independent journalist Brieuc Seeger. Recently, multiple major esports teams have pulled out of the league, including Excel Esports and Dusty Esports. Bifrost has also reportedly parted ways with all of its League staff, according to Seeger.
The league has been running since 2020, and has featured the Academy teams of several major European esports organizations, like Excel Esports, Astralis, and Fnatic. After an unsuccessful year in terms of finances, however, the NLC was forced to downsize its entire operation and become a non-accredited league. As a result, Seeger also said that sponsors are now hesitant to fund the league, especially after the NLC's prize money and stipends were reduced from €200,000 to €45,000.
Related: LEC is getting a new look in 2023: Riot introduces 3 splits and over 300 games
"We tried our best throughout the year but sadly, we did not hit our partnership goals due to the current market situation," the NLC said in a statement. "As such, it is no longer financially viable to continue at the level at which we have been operating. Therefore we have to take a step back for 2023 to establish an alternative path to lead the NLC into the future."
There will be two splits in the year, one pro-am tournament called the Aurora Cup, and there will be eight or 10 teams competing in 2023, depending on the feedback from the teams. If the situation worsens, however, the NLC might need some major help in the coming months if this league wants to survive the new year.
Doubling down on Matthews: TSM adds Ari and Whitemon to Dota 2 roster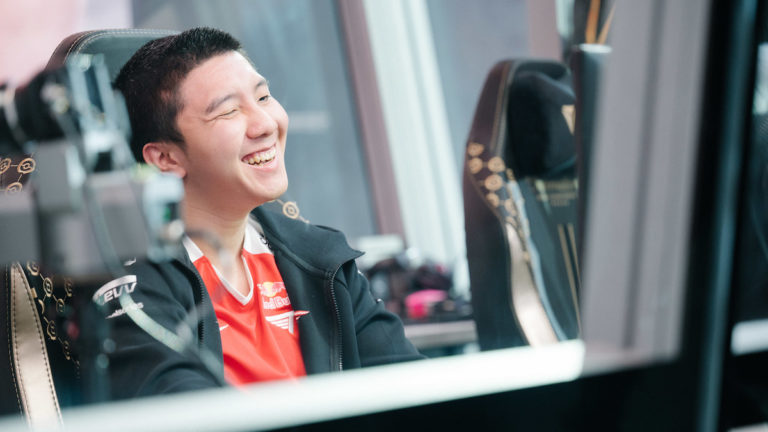 TSM's Dota 2 roster has been going through major changes after the team's disappointing run at The International 2022. Earlier in the roster shuffle season, TSM parted ways with Dubu, moved MoonMeander to the coach position, and the organization announced Matthew "Ari" Walker and Matthew "Whitemon" Filemon would take on their mantle.
In addition to Evil Geniuses moving to South America, TSM's latest roster move is one of the most intriguing in the North American Dota 2 region. Not only did the team bring in two talents from two different parts of the world, but the roster got dramatically younger in the process.
MoonMeander and Dubu are 30 and 29 years old, respectively, while Ari is 19 and Whitemon is 22. With MoonMeander moving to a coaching position, it looks like TSM decided to bring in young talent in the hopes of developing them in NA.
Despite his young age, Whitemon has been a part of strong rosters in SEA like Geek Fam and T1. Ari, on the other hand, was only beginning to participate in the Dota Pro Circuit, as he only previously played with Into The Breach. Ari's resume might look a little short in Dota for now, but his past speaks volumes.
Ari is a former Heroes of the Storm professional player who made the transition to Dota 2 in 2019 after HotS scrapped its esports scene. Only two years after making the switch, Ari reached 9,000 MMR and 11,000 MMR in 2022. His ability to learn rapidly and improve in an unmatched speed were recognized by other European talents, and Ari made it to the TI11 WEU qualifiers with Into The Breach, finishing fourth.
With TSM's roster getting even younger, it will be up to coach MoonMeander to shape the hot-blooded talent into the best versions of themselves. The current iteration of TSM features:
Enzo "Timado" O'Connor
Jonathan "Bryle" Guia
Jonáš "SabeRLight-" Volek
Matthew "Ari" Walker
Matthew "Whitemon" Filemon
OpTic Hitch Reveals $100k 'Warzone World Classic' Tournament
On Twitter, OpTic Hitch has revealed the Warzone World Classic tournament, a $100,000 event that will take place between the 6th and 7th of December. It's an event that will be backed by Team Summertime, the same team that was responsible for the Black Ops II throwback tournament that took place in October 2022. Reportedly, thirty-two countries will be represented at the Warzone World Classic, which in a way is an attempt to mirror the FIFA World Cup, which is currently live.
While OpTic Hitch was the one to break the news regarding this tournament, there's no sign that it's at all related to OpTic as an organisation. In November, just after the game dropped, OpTic Texas held the first-ever North American Warzone 2.0 tournament, which also boasted a prize pool worth $100,000. As fans are waiting for news regarding the 2023 World Series of Warzone tournament, events like these are pivotal to maintaining the game's esports scene.
The Warzone World Classic is a Global Event
Admittedly, not much is known about the Warzone World Classic, aside from the date, prize pool, and the number of competitors. However, information hasn't been provided clearing up whether those countries are being represented by individuals or by squads. Regardless, some of the best Call of Duty players in the world have already shown an interest in representing their country at the event.
On Twitter, the likes of Crimsix, Karma, Tommey, Nick Kershner, Apathy, and Slacked all voiced their desire to represent their home country at the Warzone World Classic. They're aiming to step into the ring without knowing fully what that ring looks like, but of course, that $100k prize pool would be tempting to any competitor.
The Warzone World Classic is being supported by BoomTV, a popular gaming and esports platform that facilitates tournaments, events, and custom competitions. Shortly after the announcement was made, BoomTV explained that the Warzone World Classic will receive both an English and Spanish commentary stream. That's a huge booster for the event, as even the Call of Duty League doesn't have an official Spanish-language broadcast.
Is The Future of Warzone 2.0 Bright?
As one of the leading battle royale games, Warzone 2.0 has already pulled in millions of users since launching in November. Despite there being many teething problems and issues with in-game stability, the launch of Warzone 2.0 was a relative success. Since then, for the most part, players have enjoyed exploring Al Mazrah and getting to grips with DMZ, the new game mode on the Warzone 2.0 platform.
There's plenty in store for 2023, and hopefully, things will improve quite soon. There's a lot of potential wrapped up in the platform, and it's about time there was some good press surrounding the Call of Duty franchise.
---
If you need to learn more about Warzone 2.0, you can check out our in-depth review of the platform.