[Funding roundup] Kula, Madbow, and Settlrs raise pre-Series A rounds
Recruitment automation platform Kula raises $2.7 million
Kula, a SaaS venture building a recruiter tool for fast-growing companies to build talent pipelines, has raised $2.7 million in its maiden round of funding.
The investors include Venture Highway, Together Fund, and Global Founders Capital.
Kula's founders are Achuthanand Ravi who was previously part of Stripe's leadership recruitment team, Sathappan M, engineer number 3 at Freshworks, and later an engineering leader at Grab, and Suman Kumar Dey, an early member of the infra team at Freshworks and Grab, and Architect at Salesforce.
The Kula platform will help aggregate candidate sources, and automate the candidate outreach and engagement. Recruiters can then reach out to the best-fit talent through automated nudges via multiple channels and touchpoints, according to a Kula press release.
Madbow Ventures raises $2 million in Series A round
Madbow Ventures, founded by Naveen Mahlawat in August 2016, has raised $2 million in its Series A round.
The round led by Planify Capital also saw participation by Junita Majumder, Bhumika Srivastava, Sanjay Damani, Jagannath MS, Pranab Dutta, and Bhagya Lakshmi Inti, among others.
Madbow, a fashion and lifestyle brand, is present in footwear, western wear, and ethnic categories. "The funds raised will be used for the company's expansion, as we plan to launch fashion brands and labels in kids, ethnic, high fashion, cosmetics, and general merchandising, as well as bring all the fashion and lifestyle requirements under one roof," said Naveen, CEO of Madbow Ventures.
Settlrs raises $1 million from Canbank Venture Capital, and others
Settlrs, a B2B services rental platform, has raised $1 million from Canbank Venture Capital Fund, Vinod Jain Family Office, MaGeHold, and JN Capital.
Incubated at NSRCEL in the Indian Institute of Management, Bangalore, Settlrs was founded by Gaurav Ranebennur and Nishanth Janadri.
So far, the platform has rented more than 35,000 assets, such as furniture, home appliances, fitness equipment, and IT infrastructure, across more than 50 businesses in 15 cities.
Settlrs plans to expand in other cities and build a fintech platform to help vendors deploy assets in the rental ecosystem, according to a Settlrs press release.
"Our solution offers businesses a chance to reduce their capital expenditure and choose flexibility of using new products," said Gaurav Ranebennur, Co-founder of Settlrs. The platform will also provide opportunities for investing in asset-backed products that offers good returns, according to a press release from the venture.
Caspian Debt invests $873,000 venture debt in Proklean
Caspian Debt has invested Rs 6.5 crore ($873,000) in Proklean Technologies, which enables manufacturing industries like leather, textile and paper to replace their hazardous chemical-based processing products with 100 percent biodegradable products without changing existing operations and processes.
The current investment enables a flexible loan structure and unique repayment schedule with a moratorium, allowing the startup to accelerate expansion and meet rising demand before the next capital round via equity, stated a press release from Caspian Debt.
Last year Proklean debuted in the B2C space with a range of house cleaning products. It has also invested in automation and scaling up of its production facilities by three times, and its R&D capabilities, according to the press release.
Zymrat secures $500,000 in seed round
Zymrat, a performance and athleisure brand founded by Ujjawal Asthana and Ankita A, has raised $500,000 in a seed round.
The round led by Dominor Investment Holding, saw participation from Anicut Angel Fund, and angel investors, including Aditya Somani, Rashmi Daga, Mahesh Agrawal, Mridumesh Rai, Ankit Somani, and Sunil Goyal.
Zymrat makes products, such as training and running t-shirts, shorts, joggers and outerwear for men. It is reportedly witnessing five times higher demand for its products.
"A repeat rate of 40 percent has been our biggest product market validator that we are moving in the right direction. We are gearing up to launch 30 new SKUs across categories in the next few months," said Ujjawal in a press release from Zymrat.
The company had previously raised $250,000 in December 2020 from Dominor Investment as lead, LetsVenture Angel Fund, and other prominent angel investors.
Khelgully bags $416,000 in seed round led by Titan Capital
Khelgully Gaming, an eSports real money games platform, has raised Rs 3.1 crore (more than $416,000) in a seed round led by Titan Capital.
The round also saw participation from angel investors Sujeet Kumar, Co-Founder of Udaan, Neil Bahal, Founder and CEO of Negen Capital PMS, Sumit Shah, Co-founder of Dukaan, Rishabh Karwa, Co-Founder of GoMechanic, and Prabhkiran, Co-founder of Bewakoof.com, among others.
Founded by Prakul Bansal, Rajat Goyal, and Dheeraj Kumar in 2021, Khelgully organises online tournaments for popular games like Call of Duty, Freefire, Clash Royale, and Fantasy Cricket, and has received over 2 lakh registrations on the platform in the past four months.
Quizy raises $270,000 in seed round led by We Founder Circle 
Quizy, a real money gaming app in Hinglish, has raised $270,000 in a round led by We Founder Circle.
The seed round also saw participation from institutional investors FAAD Network, Anchorage Capital Partners, Capital A and Dholakia Ventures, as well as angel investors Rohit Raj, Aneesh Sivakumar, Sudhir Kamath, Ganesh Rao, and Roshan Abbas.
Quizy is run by Nostaga Technologies, which was founded in 2021 by Amit Kumar and Sachin Yadav. The company had previously raised a pre-seed round by 100X VC from its class 4 cohort.
"We make meaningful value of people's device time by incentivising their efforts where they learn about trending topics and news in the form of quizzes because this is the age of content and information," said Amit Kumar, Co-founder of Quizy.
FeetWings raises $147,000 in maiden funding round
FeetWings, which is developing 'smart socks' that can monitor blood glucose levels in diabetics, has raised Rs 1.1 crore ($147,800) in its maiden funding round.
The round was led by SucSEED Indovation Fund, and FeetWings has been part of PadUp Ventures, a mentoring platform.
FeetWings, founded by Dr Siddhant Bhargawa, Animesh Kumar and Hrithik Jaiswal, has worked on a smart healthcare assistant that monitors a patient's vitals, such as foot temperature and blood glucose non-invasively through its IoT-based smart socks, according to a press release.
"We envision creating a diabetic ecosystem where a doctor can seamlessly monitor and help their patient through our socks, so that a much more personalised care can be provided to every patient," said Dr Siddhant, in a press release. "The money raised will help us in refining the product and to make it consumer ready."
Why You Should Start a Business Only While You Have a Job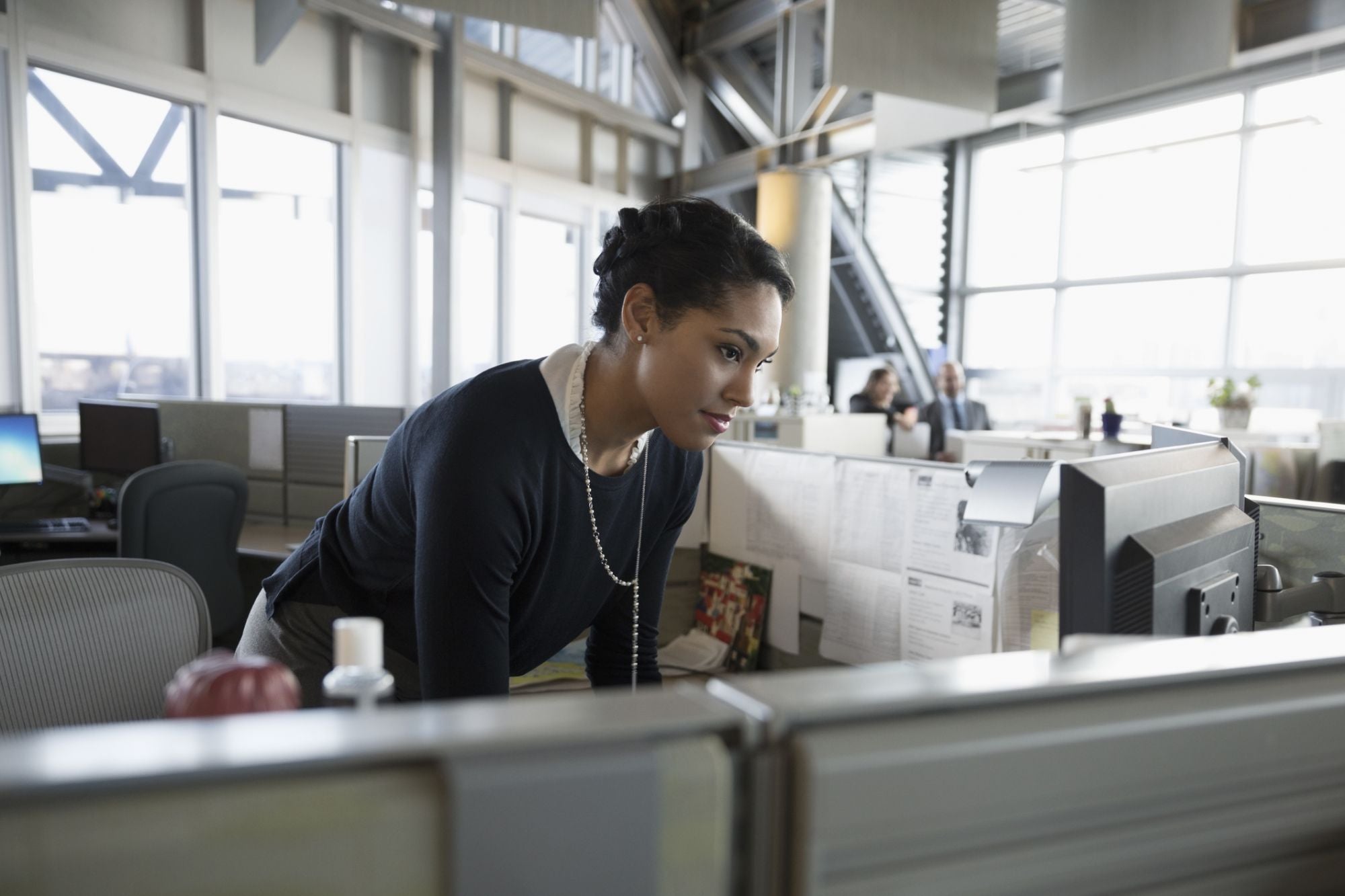 Opinions expressed by Entrepreneur contributors are their own.
Many people that I meet tell me that they dream of starting their own business. I always ask them, "Then why don't you?" They typically respond by saying that they have so many financial and personal responsibilities, that they can't just quit their job to start a company, etc. Then I tell them my story …
Related: How to Use Your Current Job to Start Your Next Business
How brands can develop a Web3 entry strategy
At an increasing pace, brands are looking for an on-ramp to Web3 to connect with their customers. Whether it be a presence in a virtual world (fast-food chain Wendy's opened a restaurant in Meta's Horizon World) or with digital goods (Coca-Cola launched virtual fashion items in Decentraland), companies are experimenting with attracting customers using these new environments.
Often, they're doing so with a sense of FOMO — fear of missing out — as they race to capture the hearts and minds of Generation Z and Millennial consumers on these emerging platforms. 
The gap between Web3 interest and current experiences presents an opportunity
Our recent survey of over 700 online consumers reveals that they're indeed interested in using Web3 to interact with companies: 51% said they would be interested in using these technologies to engage with brands. In the same breath, however, consumers say that brands aren't doing a good job offering Web3 experiences that fully engage them, with 48% agreeing that companies are largely unsuccessful with their current initiatives. 
This finding reveals an opportunity for brands: They can experiment with compelling ways to meet the consumer appetite for Web3 and welcome new customers to their businesses through these new channels. 
Event
Intelligent Security Summit
Learn the critical role of AI & ML in cybersecurity and industry specific case studies on December 8. Register for your free pass today.
Developing a Web3 entry strategy today
Although many opportunities exist for brands using Web3, many companies have difficulty defining what kind of experience they want to develop at this stage of the technology. The complexity and cost involved in developing extensive experiences within these environments – including the risk that consumer preferences might suddenly change — have limited many companies' efforts to experiment.
Non-fungible tokens (NFTs), in particular, can serve brands as an on-ramp to Web3 because they have immediate practical applicability for business. They also contain future utility for other Web3 applications in distributed autonomous organizations (DAOs) and the metaverse. 
The shift from collectible to utility NFTs
In 2021, much of the excitement around NFTs revolved around collecting rare, one-of-a-kind NFTs to post as a profile picture or hold in a digital wallet.
On the brand side of the equation, this manifested itself in companies launching collectible NFT projects that drove buzz around the initiative but largely resulted in little benefit to the collector. Since then, the conversation around NFTs from a brand perspective has shifted from them being used primarily as collectibles to utility NFTs that confer benefits to the holder. 
Our research among consumers reflects this shift.
To date, many companies have experimented with collectible NFTs to drive buzz as part of their Web3 initiatives. However, when it comes to including NFTs as part of the brand experience, customers indicate they would like to see a shift in this strategy. They indicate that utility NFTs (containing additional benefits) drive 5.1% higher purchase intent over the traditional collectible NFTs launched by many companies.
Top-performing utility types for NFTs
Customers also have specific types of utility benefits they're seeking from NFT-enabled brand programs, and the value that companies can deliver to them as a result.
Consumers say the top benefit they're looking for in utility NFTs is a way to be rewarded for their brand loyalty, with 37.4% indicating that it increases their brand engagement. Other top benefits users look for in utility NFTs: a way to support organizations that drive social impact (27.8%), a branded community with exclusive offers (26.6%), and a way to obtain event tickets (23.9%).
NFT-enabled brand communities drive exclusive experiences
As the buzz around collectible NFTs fades, the next logical step for companies looking to attract Gen Z and Millennial customers is to build a brand community enabled by utility NFTs.
NFT brand communities can not only attract new customers with digital assets, but can provide added benefits to deliver added engagement and value. By wrapping these benefits in an active brand community powered by NFTs, companies can deliver continual engagement for customers — and earn brand loyalty as a result. 
In these groups, brands can extend the conversation with their customers and deliver special perks, benefits and content to loyal members, such as access to special events, discounted offers and behind-the-scenes interviews. One benefit of these private membership communities is that brands can engage NFT holders in a curated, brand-safe environment.
Specifically for brand communities, our research of 700-plus consumers indicated that certain benefits would make them more likely to become NFT holders, with members-only discounts at the top (43.1%), followed by access to special product features (late check-out at a hotel, for example) (31.5%), and access to exclusive merchandise (30.7%). These types of added, exclusive amenities create additional value for Gen Z and Millennial customers. 
Taking advantage of Web3 today
Web3 technologies offer compelling opportunities for brands to immerse their customers in virtual experiences and to engage in decentralized ways. But because these technologies will take time to mature, many brands view them as available only in the future. In the meantime, they're experimenting with one-off initiatives to attract Gen Z and Millennial customers on these platforms so as not to miss out on emerging opportunities. 
NFTs offer a practical on-ramp to Web3 for brands who want to experiment with opportunities that NFTs unlock now, as well as future-proof their strategies as virtual worlds mature and develop.
The best news is that companies can start with branded NFT communities today, with web technologies that users are widely adopting. Whether it's using NFTs as a part of loyalty programs, as social impact initiatives, or for community building, these digital tokens offer a compelling way to attract Gen Z and Millennial customers and keep them loyal to your brand.
Dave Dickson is the founder of PicoNFT.
What 'Everything as Code' is and why it matters
Simply put, "Everything as Code" (EaC) is a way of managing IT infrastructure and building systems and tools that support modern software applications. It takes the manual processes and activities that people do and turns them into software code so that machines can do those things instead. Anything that teams need to figure out, agree on and control gets documented and "codified" as a configuration file that humans can read, and then machines can execute. 
Imagine if your kitchen could somehow understand your favorite recipe and then automatically choose the right tools for prepping it, the right process for cooking it, and even the right wine and dessert pairings, and then serve that exact meal to you over and over and over, every time you asked for it.  Sounds impossible? …It is. But if your kitchen were a public cloud provider, and your meal was a software application, it's pretty much exactly what we're talking about here.  
Everything as Code lets developers tell their cloud providers (or their local systems) exactly what they need in order to "serve up" the perfect application, and then the systems and tools and processes all execute that plan to make it so.
Using development best practices to accelerate time to market
EaC has been as much a cultural shift as a technological one because it completely revolutionized the way developers think about building, deploying and updating software. For example, before "as code," if, say, a small business needed to run an application, they'd need to take a lot of steps. An IT administrator would order a physical server with the right amount of physical onboard disk, CPU and memory. It would arrive a few weeks later, and the admin would have to install the operating system, configure the kernel for maximum efficiency and then hook the server up to a physical network. All these steps were time-consuming, prone to human error and not easily scalable — and just a few of the things that had to be done before software developers could actually start running their apps.
Event
Intelligent Security Summit
Learn the critical role of AI & ML in cybersecurity and industry specific case studies on December 8. Register for your free pass today.
With an "as code" approach, a developer can describe the same infrastructure in a policy configuration file, which tells their chosen cloud provider exactly the right type of server environment to "spin up." The cloud provider can have it set up in seconds, and development can start immediately. Later, if the developer needs to make a change or move from a test environment to a production environment, they can just modify the file in code, resubmit it and the cloud provider will have it updated in seconds. This increases speed and scale exponentially since machines can execute code far faster than humans can perform tasks, and if done right, it can also eliminate human error and repetitive work.
Popular "as code" examples
Two of the most popular examples of "as code" that are part of the Everything as Code movement are infrastructure as code and policy as code: 
Infrastructure as code
Modern software runs in a hyper-virtualized environment, which adds complexity but also allows an unparalleled level of control. Application code is run in virtual containers, themselves running on virtual machines, all connected with virtual networking — all of which can be controlled with software code. Today, instead of ordering a server, developers can simply define what their app needs and then submit that request as software code. The cloud platforms execute that code and automatically build the environment that was requested. What is really important about this is that it allows companies to "scale on demand" — they pay for the actual usage at any given time, and they can scale up or down as needed. 
Policy as code
This is when policies are a bunch of rules codified and enforced across different systems. Think of "policy as code" as a set of guardrails that determine what is allowed to happen and what can never happen. Policy is decoupled — or separated — from the app or infrastructure. That way, if a policy needs to be changed, a developer doesn't have to update — or worry about changing or breaking — the rest of the app or infrastructure. That means you can change the coding for the policy without changing the coding for the app. Open Policy Agent (OPA) is a great example of policy as code — OPA is a general-purpose policy engine that provides a single standard for policy that can be enforced anywhere.
Top three benefits of an everything-as-code approach
When you let humans be creative and think through hard problems, and you let them collaborate, share and imagine, we all know magic can happen. Everything as Code lets humans decide what's right, and then tasks machines with making that so. That means you get the best out of everything, including: 
Repeatability: All processes, policies and descriptions are written down in code, so they are easily replicated. Let's say a developer working for a global bank wants to set a policy that says, "Only users located in the central U.S. can access business accounts between 9 a.m. and 5 p.m. CT." If another developer located in Europe wants to implement the same policy, but with an updated time zone, they can easily replicate the policy to do so. This saves the second developer time, frees them from reinventing the wheel, and also means less room for error.
Scalability: Defining configuration as code means that systems can scale up and down on demand with little risk of error. And since environments are literally defined in code and can be spun up anywhere, testing gets easier too. Development, testing and production environments can be as close to identical as possible, and lessons learned in one can be applied to the others with policy changes alone. With an "as code" approach, developers can test their changes before they are put into production, reducing the risk of errors and security risks. Automation also frees up developers' time and allows them to focus on more differentiated work. 
Security: When security policy and configuration are moved out of dedicated black boxes, PDFs and team meetings and are instead codified in policy files, teams can treat those policy files just like any other software file. That means they check it in and peer-review it. They iterate on it and implement that security everywhere. It can be rolled forward or back as needed. And, when teams need to prove to auditors that their policy is in compliance, they can easily point to the code. 
When done right, "everything as code" lets teams define what's right and then lets the systems take it from there. It democratizes the ability to build applications and solve problems, meaning more people can contribute to a better final product.
And, of course, Everything as Code isn't just about the control of systems. It also takes advantage of the culture of work that software developers have built to minimize errors and maximize satisfaction and productivity. By automating away repetition and fostering collaboration, Everything as Code lets humans focus on new challenges and meaningful work and lets the machines handle the rest.
Tim Hinrichs is CTO and cofounder of Styra.