Full Sail University partners with Klic.gg for Madden 22 tournament
Full Sail University, a tech-focused university in Florida, has partnered with streaming platform Klic.gg and the T.Ross Podcast for the Jump Off: Madden NFL 22 Finals.
The event will be hosted by Orlando Magic guard Terrence Ross and Stephen Madison, executive producer and co-host of the T.Ross Podcast, and will take place in Orlando, Florida. The tournament will feature a $24,000 (£17,600) prize pool. 
RELATED: DreamHack partners with Full Sail University for DreamHack Beyond
According to a release, the tournament will be officially supported by EA Games, the developer of the Madden franchise, and will feature Madden players, as well as content creators and celebrities.
The event will take place live at the Full Sail University Orlando Health Fortress, the largest college esports arena in the United States. The qualifiers for the tournament will be held online, and the finalists will be offered a trip to Florida to compete in the finals. 
Terrence Ross, Co-Host of the T.Ross Podcast and NBA Slam Dunk Champion, explained: "Being in the position in my life to host an actual Madden esports event was a no brainer. Bringing this to life with the help of our partner Jose from KLıC.gg and everyone at Full Sail University in Orlando where the live event will be held, it has made a perfect combination for an event that no one has ever put on before!"
Full Sail University focuses on courses based on entertainment, media, arts and technology. The university also has its own esports organisation called the Full Sail Armada that plays its home games at the Full Sail University Orlando Health Fortress.
One Full Sail student will also receive a $5,000 scholarship through the tournament, according to the release. Students will also have the opportunity to 'shadow' members of the production team and learn about producing live events from first-hand experience during the tournament.
RELATED: Envy Gaming acquires operating rights for Esports Stadium Arlington
Sari Kitelyn, Director of Esports and Project Development at Full Sail University, added: "The Full Sail team is excited to kick off the new year with such an outstanding partner and standout esports event. Not only is the KLıC.gg team bringing the Jump Off: Madden NFL 22 event to our campus and the region, but they are also generously awarding one of our deserving students a $5,000 scholarship." 
Esports Insider says: The Full Sail University has advanced capabilities and infastructure for esports, so it's a great idea to have students learn what it takes to produce an esports event on the spot, while also giving out a scholarship and arranging Madden 22 games. It's a win-win situation. 
Supergiant Games is making a sequel to blistering hit Hades and it's got an all-new hero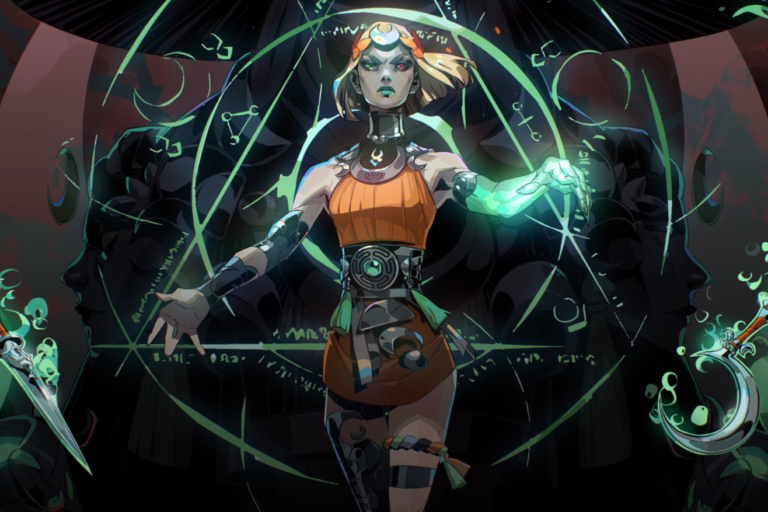 One of 2020's biggest hits was Hades, a rogue-like saga about escaping from a maze-like underworld based around Greek mythology. The stylized, live-die-repeat game won dozens of awards after its full release, including Best Action Game at The Game Awards. It was also the first video game to win a Hugo Award.
Though producer Supergiant Games has never made a full sequel for any of its titles, capitalizing on the massive success of Hades–and the opportunity to explore another sector of Greek mythos–was clearly too much of a temptation to resist. 
The first trailer for Hades II premiered at The Game Awards on Dec. 8, introducing fans to a new protagonist with a very familiar set of heterochromic eyes.
With chords of the iconic soundtrack from the first game playing in the background, the trailer opens with the new protagonist fighting against a lethal witch. Though our new hero is defeated, the witch extends her hand and helps her back up. After handing the protagonist a new set of knives, the witch sees her off with one sentence: "Death to Chronos." 
Chronos is the personification of time and, in this story, is combined with the Titan that fathered Zeus, Poseidon, and Hades.
According to an FAQ posted by Supergiant Games, "Hades II is a direct sequel, set in and around the Underworld of Greek myth after the events of the original game. Chronos, the Titan of Time and the wicked father of Hades and his brothers, has escaped his imprisonment in the depths of the Underworld to wage war on Olympus."
Multiple other notable figures in Greek mythology make an appearance in the rest of the trailer. Apollo, the god of light, makes his first appearance in a Hades game after Artemis stole the show in the original series. Moros and Nemesis, siblings who represent doom and retribution, respectively, also show up to help (or possibly hurt) our new protagonist. 
She's a familiar figure to those who are well-versed in Greek mythology.
"You play as Melinoë, the Princess of the Underworld, an immortal witch and sorceress with powerful magical abilities," according to Supergiant Games. She apparently also has "a score to settle" with powerful gods.
At the end of the trailer, a figure that appears to be a trapped and much less powerful Hades, warns the hero of Chronos' power. "He is no mere Titan," the figure said. "He is time itself. And time cannot be stopped." 
Eager fans will have to wait for information about early access for Hades II, which should eventually come from Supergiant Games sometime in 2023. 
Street Fighter 6 hits fans with three new characters, official release date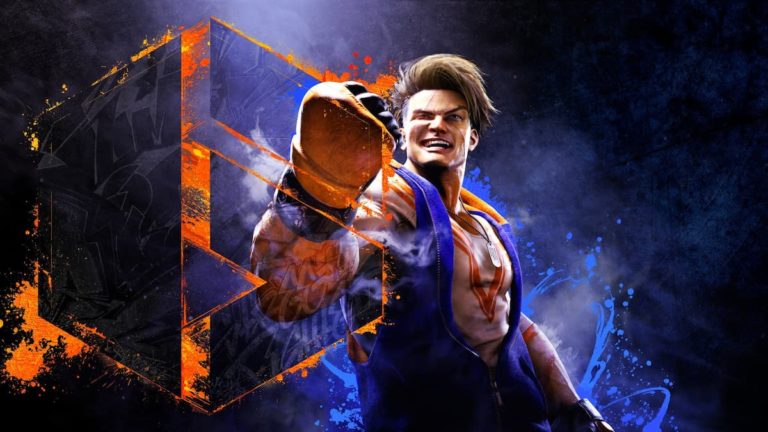 Street Fighter 6 just gets more hype with every new reveal. And Capcom brought the heat to The Game Awards this year—dropping a first look at one returning fighter, three newcomers, and confirming a June 2 release date. 
Dee Jay got a fresh new look and is ready to jam out to a new generation in his first appearance since Super Street Fighter IV. 
As for the rest of the trailer, players got a look at three new characters: the elegant Manon, powerful Marisa, and the totally not evil M. Bison replacement JP. All three bring new elements to the franchise, either with how they fight, unique moves, or spinning previous ideas into fresh takes—something that has been shown across the entire SF6 lineup. 
And, while it wasn't shown in the trailer, pre-order listings for the game have confirmed that SF6 will have a DLC Character Pass with four additional characters set to join the fight within the first year post-release (give or take). 
The rest of the trailer spends some time in the World Tour mode, showing the player character dancing with Dee Jay, meeting the other characters, and playing in some extremely varied minigames such as karate chopping bottles and maybe even cooking? 
There is also a tag mechanic players will be able to use in some capacity, with the player bringing Ryu onto the screen to help fight off some goons in a multi-NPC battle. This is probably just one of those added pieces for the World Tour and maybe custom modes, but it is still an intricate thing to include along with everything else. 
You can expect this to be one of the Summer's biggest hits, with tournament organizers chomping at the bit to see what comes next.
Now, to prep for that upcoming second SF6 closed beta test. 
Together again: Doublelift, Bjergsen reunite in new-look 100 Thieves roster for 2023 LCS season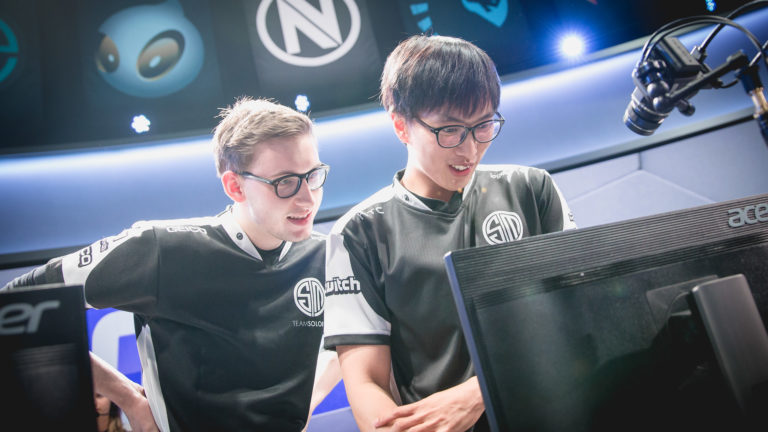 One of the greatest duos in North American League of Legends history is back.
Legendary mid laner Bjergsen has reunited with superstar AD carry Doublelift on 100 Thieves' starting roster for the upcoming competitive year, marking the third time that these two icons will have joined forces in their storied careers.
Both stars are coming together after spending the last two years on opposite sides of the scene. Doublelift stepped away from professional play for two years and focused on his streaming career, while Bjergsen stayed as a coach for TSM and later on became a member of Team Liquid's unsuccessful attempt at a superteam in 2022.
The last time Doublelift and Bjergsen played together was in 2020 when they were joined by Spica, Biofrost, and Broken Blade on a roster that struggled to find consistency during the Summer Split but managed to string together an incredible run that led to the team's seventh LCS trophy. This triumph was short-lived, however, when TSM ended on the wrong side of history.
At the 2020 World Championship, TSM failed to win a single game during the group stage, making them the first pool one team in the history of the tournament to go winless. This colossal failure led to sweeping changes in the organization from the roster to coaching staff, with Doublelift effectively retiring and Bjergsen switching to head coach duties for 2021.
This year, Bjergsen and Liquid attempted to build a new superteam with Bwipo, Hans sama, CoreJJ, and Santorin, but they couldn't find the right synergy to make the powerful roster work. This lineup never made the finals in either split and missed Worlds entirely, leading to a fresh start this offseason.
Doublelift and Bjergsen mark a new beginning for 100 Thieves after the organization stuck with the same roster for three seasons in a row.
The lineup—featuring a core of Closer, FBI, Ssumday, Abbedagge, and Huhi—always maintained their place as a top-three squad but only found success in 2021. Since then, they always came up short when the playoffs rolled around, and after another early exit at Worlds, the management decided to shake things up for the new year.
These two legends will be joined by multiple rookies, including Tenacity and Busio, who have been in 100T's development system since 2020.
The only remaining player from the org's old roster is Closer, who has established himself as one of the best junglers in the region.
100 Thieves 2023 LCS roster
Tenacity
Closer
Bjergsen
Doublelift
Busio
The heist is back on and this new set of Thieves is ready to play in 2023.