Five types of influencers that grew in 2021
From networking with friends/peers and stalking crushes to now majorly consuming content, consumer behaviour has rapidly changed in the last few years on social media platforms. Influencers and content creators have become an integral part of every social media channel.
Today, influencers and creators create highly engaging and unique content to keep their audiences hooked, stay alive on the platform, and generate some good revenue for themselves. Offering an equal opportunity for everyone, social media has become a full-time career option for many.
With time, social media content has seen a massive cultural and consumption shift. It's no more about posting a high-fashion picture, a selfie with friends, or a meme.
With unique expertise on various topics, many influencers have built distinguished identity by creating relatable, yet highly niche content. Being an epicentre for the content of all types and sectors, social media has now truly become a content universe.
The year 2021 saw a great influx of pop-intellectual content creators who dared to stand out and create content that influenced, entertained, and educated the masses.
Following are some types of influencers that saw the day of the light in 2021:
Gaming
2021 was a golden year for the gaming community. The world and the country witnessed an astronomical growth of the gaming industry, which further accelerated the growth of gamers and gaming influencers. The COVID-19 lockdowns, incredibly affordable smartphones, and easily accessible internet were the factors that catalysed the growth of the gaming community in India.
With kids and young adults moving towards consuming highly thrilling gaming content, gaming influencers have emerged as the next-gen superheroes of this generation. As a result, many gamers and gaming influencers nearly observed 5 to 10 times growth on their channels this year.
Finance/Crypto
Following the pandemic, many of us went through the toughest phase of our lives, especially financially. We all needed to learn how to invest money and save for the future in smart, easy, and careful ways. This lead to the massive boom of crypto and finance startups and apps, and therefore the fintech influencers.
Soaring up the business market, many of these crypto and finance companies invested in influencers to rightly advise on both the advantages and disadvantages for respective money exchanges and investments.
Taking advantage of the time, many individuals with expertise in finance, blockchain, banking, and investment started creating content on these subjects and eventually became the influencers.
Education
Over the last two years, virtual education has been the most important and discussed topic in every household. Due to the growing use of video conferencing and sharing notes via PDFs in schools and colleges, parents were concerned about their children's cognitive growth. To bridge this gap, many educational experts, edtech founders, and academic counsellors took the medium of social media to share their thoughts and expertise on the subjects.
As these influencers grew, they encouraged children to participate in a few more activities/classes to increase their cognitive skills. A few of the influencers even suggested and offered guidance regarding extracurricular activities, exploring children's interests, and taking an online course to learn better.
Regional content
Additionally, we saw a significant increase in regional influencers during 2021. While trending content used to be dominated by English or Hindi, Indian languages have inspired aspiring influencers to make videos in their mother tongue to update their followers on current events and provide fun, entertainment, and infotainment content.
Few regional content creators also used their channels in dispelling the myths about the pandemic, virus, and vaccination. Nevertheless, it is said that good content can be enjoyed regardless of the language. Today, the content of some regional influencers is accompanied by subtitles for the benefit of other viewers.
Empathy, diversity, and inclusion
During the year, many leading and aspiring influencers invested their time, energy, and channel to bring in a positive change in the society. Content regarding breaking the mental health stigmas and gender stereotypes was widely created by aspiring influencers to enable a positive atmosphere on social media apps.
Today, there are men promoting beauty products and applying makeup, women guiding about finance, boomers talking about menstruation and mental health, and entrepreneurs highlighting the importance of work-life balance. It is these kinds of social media influencers who are aiming to bring positive change in the society we live, work, and enjoy in.
(Disclaimer: The views and opinions expressed in this article are those of the author and do not necessarily reflect the views of YourStory.)
Identity in the metaverse: Creating a global identity system
With the advent of the metaverse, the need for a global identity system has become apparent. There are many different ways to create an identity in the metaverse, but no single system is universally accepted. 
The challenge is usually two-fold: first, how to create an identity that is accepted by all the different platforms and services in the metaverse, and second, how to keep track of all the different identities a person may have.
There are many proposed solutions to these challenges, but no clear consensus has emerged. Some believe that a single, global identity system is the only way to ensure interoperability between different platforms and services. Others believe that multiple identities are necessary to allow people to maintain their privacy and security.
The debate is ongoing, but it is clear that the need for a global identity system is becoming more urgent as the metaverse continues to grow.
Event
Intelligent Security Summit
Learn the critical role of AI & ML in cybersecurity and industry specific case studies on December 8. Register for your free pass today.
In this article, we will explore the various options for creating a global identity system in the metaverse. We will discuss the pros and cons of each option, and try to identify the best solution for the future.
Option 1: A single global identity
The simplest solution to the problem of identity in the metaverse is to create a single, global identity system. This would be a centralized system that would be responsible for managing all identities in the metaverse. 
The advantages of this approach are obvious: It would be much easier to keep track of identities, and there would be no need to worry about different platforms and services accepting different identities. In addition, a centralized identity system would allow for better security and privacy controls, as well as the ability to track identity theft and fraud.
However, this approach also has several disadvantages. First, it would be very difficult to create a global identity system that is accepted by everyone. Also, a centralized system would be vulnerable to attack and could be used to track people's movements and activities. Third, it would be difficult to protect the privacy of users in a centralized system.
Option 2: Multiple identities
Another solution to the problem of identity in the metaverse is to allow each person to have multiple identities. This would mean that each person could have one or more identities that they use for different purposes. 
One of the main advantages of this approach is that it would allow people to maintain their privacy and security. Each person could choose which identity to use for each situation, and they would not have to worry about their entire identity being exposed. In addition, this approach would be more resilient to attack, as it would be much harder to take down multiple identities than a single one.
The limitations of such an approach would be that it could be difficult to keep track of all the different identities, and there would be no guarantee that different platforms and services would accept all of them. In addition, multiple identities could lead to confusion and could make it more difficult for people to build trust with others.
Option 3: A decentralized identity system
A third solution to the problem of identity in the metaverse is to create a decentralized identity system. This would be an identity system that is not controlled by any one centralized authority but rather is distributed among many different nodes. 
This might seem like the ideal approach, since decentralization is a common theme in the metaverse. However, there are still some challenges that need to be overcome. For instance, it would need to be ensured that all the different nodes in the system are properly synchronized and that the system as a whole is secure. In addition, it might be difficult to get people to adopt such a system if they are used to the more traditional centralized approach.
One solution would be to get the nodes in the system to be run by different organizations. This would help to decentralize the system and make it more secure. Another advantage of this approach is that it would allow different organizations to offer their own identity services, which could be more tailored to their needs.
Another would be to incorporate an edge computing solution into the system. This would allow for more decentralized processing of data and could help to improve performance. It would also make the system more resilient to attack since there would be no centralized point of failure.
The best solution for the future of identity in the metaverse is likely to be a combination of these approaches. A centralized system might be necessary to provide a basic level of identity services, but it should be supplemented by a decentralized system that is more secure and resilient. Ultimately, the goal should be to create an identity system that is both easy to use and secure.
The ideal identity standards of the metaverse
Now that we have explored the various options for identity in the metaverse, we can start to identify the ideal standards that should be met by any future global identity system. 
It is no easy task to create a global identity system that meets all of the criteria, but it is important to strive for an ideal solution. After all, the metaverse is still in its early stages, and the decisions made now will have a lasting impact on its future. 
Current iterations of the metaverse have used very traditional approaches to identity, but it is time to start thinking outside the box. The ideal solution will be one that is secure, private, decentralized, and easy to use. It will be a solution that allows people to maintain their privacy while still being able to interact with others in the metaverse. 
Most importantly, it will be a solution that can be accepted and used by everyone. Only then can we hope to create a truly global identity system for the metaverse.
The bottom line on identity in the metaverse
The question of identity in the metaverse is a complex one, but it is an important issue that needs to be addressed. 
The challenges associated with creating an implementation that is secure, private and decentralized are significant, but they are not insurmountable. For one, it will be important to get buy-in from organizations that have a vested interest in the metaverse. These organizations can help to promote and support the adoption of identity standards. 
It is also important to keep in mind that the metaverse is still evolving, and the solution that is ideal today might not be ideal tomorrow. As such, it will be critical to have a flexible identity system that can adapt as the needs of the metaverse change. 
Ultimately, the goal should be to create an identity system that is both easy to use and secure. Only then can we hope to create a truly global identity system for the metaverse.
Daniel Saito is CEO and cofounder of StrongNode
How to Eliminate Scheduling Inefficiencies in Your Business
What do salons, consultancies, and home service providers all have in common? This question may seem like the prime setup for a joke, but there's no punchline to look forward…
Why You Should Start a Business Only While You Have a Job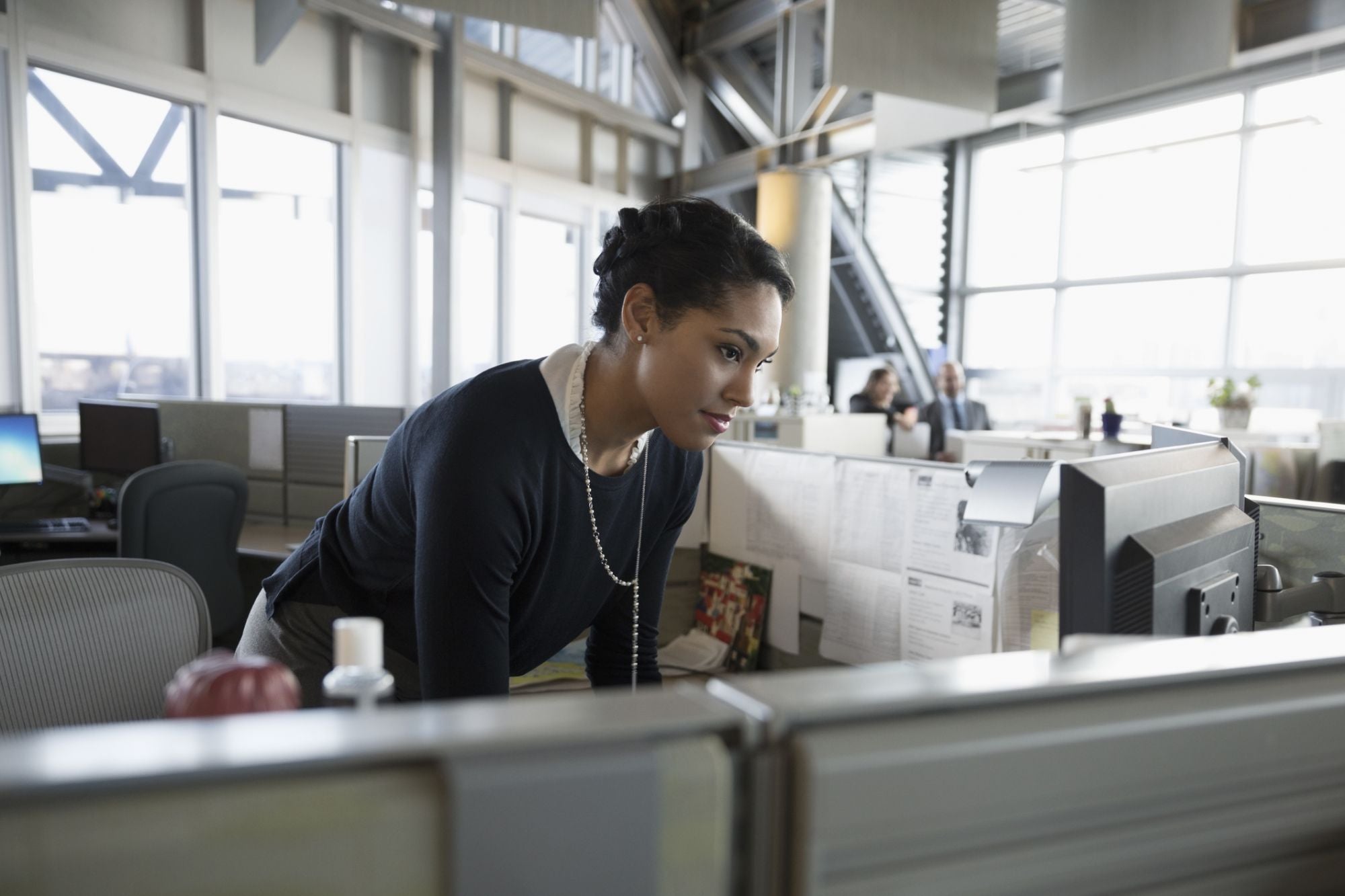 Opinions expressed by Entrepreneur contributors are their own.
Many people that I meet tell me that they dream of starting their own business. I always ask them, "Then why don't you?" They typically respond by saying that they have so many financial and personal responsibilities, that they can't just quit their job to start a company, etc. Then I tell them my story …
Related: How to Use Your Current Job to Start Your Next Business