Eyeing an IPO in 2-4 years, here's how Dunzo aims to grow 3X with Reliance Retail investment
Quick commerce startup Dunzo has been in the news for its latest $240 million funding at the valuation of $775 million, led by Reliance Retail. The retail giant pumped in $200 million for a fully diluted stake of 25.8 percent in the soonicorn. 
Speaking about the funding, Kabeer Biswas, Co-founder and CEO, Dunzo says, "It is hard to pinpoint how the first conversation took place, as fundraises, are a whirlwind that you cannot remember much about later. Where we are going with it is important. There are two ways in which we look at the way forward for Dunzo and this strategic partnership." 
Elaborating, Kabeer said the team is looking at a public listing in 24 to 48 months. "We were looking forward to a partnership that would allow us to be able to do that, and we have been able to agree and work very closely with the Reliance team towards this goal."
Founders of Dunzo- Dalvir, Mukund, Kabeer, and Ankur
He added that retail is one segment with multiple players looking at numerous different models, and the team believes that the Dunzo-like hyperlocal model should get a public listing. He added the startup is also looking at a 3x growth in this calendar year.
But does this mean the business will need to shift gears internally? Kabeer said the next 24 months will be focused purely on scaling the business further. 
"With credit to everyone who went public in 2021, we realise they were able to go in, tap into a market sentiment, and also change the narrative. Now internet businesses can go ahead and find growth over multiple years. For them to be able to find that growth, it is okay to keep deploying in growth over a period of time. The adjacent markets can look significantly different from what traditional business looked at."
The Dunzo team will focus on growth and scale, whatever market conditions and growth opportunities they witness. 
The funding will also be used to further Dunzo's vision of becoming the largest quick commerce business in the country, enabling instant delivery of essentials from a network of micro warehouses while expanding its B2B business vertical to enable logistics for local merchants in Indian cities. 
Kabeer Biswas, Co-founder and CEO, Dunzo on delivery rides
Dunzo and Reliance Retail will also enter certain business partnerships. 
Dunzo said it will enable hyperlocal logistics for retail stores operated by Reliance Retail, further adding to Reliance Retail's omni-channel capabilities. It will also facilitate last-mile deliveries for JioMart's merchant network.
While the exact steps of these plans are yet to be unfurled, Kabeer said the business has two large segments that the team will focus on for the next 24 months: 
Dunzo Daily 
Dunzo launched its instant delivery model Dunzo Daily' in Bengaluru earlier last year, and it is seeing over 20 percent week-on-week growth. This model delivers daily and weekly essentials within 15-20 minutes, with a focus on providing high quality fruits and vegetables. 
"It works on the quick commerce model – the warehouses are located in a couple of kilometre radius of every urban Indian consumer, stocking the most important items they want, based on their purchasing behaviours and patterns. We focus on the quality and price of the products, " Kabeer said. 
The plan is to expand the quick commerce business to the top 15 cities in India, starting with Pune and Chennai by the end of this month, along with establishing more micro warehouses across cities where Dunzo currently operates. 
The quick delivery startup has more than 20 warehouses in Bengaluru, with plans to scale up to 30 over the next couple of months.
"We believe that Reliance Retail has an existing supply chain that is really large; it allows us to go ahead, collaborate, and build massive efficiencies. It also helps accelerate the scale of the business," Kabeer said. 
The team believes growth in the Daily business will help increase their GMV to $2-2.5 billion, 10X more than $200-250 million the startup reported in October 2021. 
The B2B business 
The Reliance Retail-Dunzo partnership will also focus on the B2B business. 
Kabeer said around 15 months back – when the team was building the B2C side of the business – they were creating a large fleet of delivery partners on the ground. Those delivery partners could, in turn, carry other traffic or goods. 
"This is the second biggest business, and close to 10,000-odd merchants use it on a monthly basis. The vision is to democratise logistics for everyone. There is a delivery partner layer; we were the first customers for several merchants in several geographies. Once we found that density, we replicated the same model," Kabeer said. 
The Dunzo team is looking to hook this B2B layer with large retailer stores. "This reduces the cost of using this delivery layer for everyone. We believe this part of the business will grow 10X this year," Kabeer said. 
He added that the startup aims to be "significant market leaders in both these categories". 
What next? 
The change in consumer mindset and behaviour has helped Dunzo grow considerably in the last few years. Online delivery of essential items emerged as a lifesaver during the pandemic, allowing customers to shop while maintaining required social distancing guidelines. This translated into significant growth for digital and hyperlocal businesses.
Dunzo, which started focusing on core customer needs before the pandemic, could ride this wave. 
Anointed a soonicorn now, what does the tag mean to the startup? Will it translate into further expansion and growth? 
"I don't know if a valuation benchmark is right to look at how the market will grow. If you look at the macro aspects, we see a lot of opportunity. There are millions of customers equipped enough to go ahead and transact online, see value in doing this, and keep consistently coming back. And that is the opportunity – the millions of customers coming online and digitising their lives across the length and breadth of the country," Kabeer said. 
"This means there is a significant shift in user behaviour, and large companies will be created. Everything that is happening is because of this opportunity. We look at our business and that is what us hits us – the opportunity to build a massive and generational business." 
Edited by Teja Lele Desai
Identity in the metaverse: Creating a global identity system
With the advent of the metaverse, the need for a global identity system has become apparent. There are many different ways to create an identity in the metaverse, but no single system is universally accepted. 
The challenge is usually two-fold: first, how to create an identity that is accepted by all the different platforms and services in the metaverse, and second, how to keep track of all the different identities a person may have.
There are many proposed solutions to these challenges, but no clear consensus has emerged. Some believe that a single, global identity system is the only way to ensure interoperability between different platforms and services. Others believe that multiple identities are necessary to allow people to maintain their privacy and security.
The debate is ongoing, but it is clear that the need for a global identity system is becoming more urgent as the metaverse continues to grow.
Event
Intelligent Security Summit
Learn the critical role of AI & ML in cybersecurity and industry specific case studies on December 8. Register for your free pass today.
In this article, we will explore the various options for creating a global identity system in the metaverse. We will discuss the pros and cons of each option, and try to identify the best solution for the future.
Option 1: A single global identity
The simplest solution to the problem of identity in the metaverse is to create a single, global identity system. This would be a centralized system that would be responsible for managing all identities in the metaverse. 
The advantages of this approach are obvious: It would be much easier to keep track of identities, and there would be no need to worry about different platforms and services accepting different identities. In addition, a centralized identity system would allow for better security and privacy controls, as well as the ability to track identity theft and fraud.
However, this approach also has several disadvantages. First, it would be very difficult to create a global identity system that is accepted by everyone. Also, a centralized system would be vulnerable to attack and could be used to track people's movements and activities. Third, it would be difficult to protect the privacy of users in a centralized system.
Option 2: Multiple identities
Another solution to the problem of identity in the metaverse is to allow each person to have multiple identities. This would mean that each person could have one or more identities that they use for different purposes. 
One of the main advantages of this approach is that it would allow people to maintain their privacy and security. Each person could choose which identity to use for each situation, and they would not have to worry about their entire identity being exposed. In addition, this approach would be more resilient to attack, as it would be much harder to take down multiple identities than a single one.
The limitations of such an approach would be that it could be difficult to keep track of all the different identities, and there would be no guarantee that different platforms and services would accept all of them. In addition, multiple identities could lead to confusion and could make it more difficult for people to build trust with others.
Option 3: A decentralized identity system
A third solution to the problem of identity in the metaverse is to create a decentralized identity system. This would be an identity system that is not controlled by any one centralized authority but rather is distributed among many different nodes. 
This might seem like the ideal approach, since decentralization is a common theme in the metaverse. However, there are still some challenges that need to be overcome. For instance, it would need to be ensured that all the different nodes in the system are properly synchronized and that the system as a whole is secure. In addition, it might be difficult to get people to adopt such a system if they are used to the more traditional centralized approach.
One solution would be to get the nodes in the system to be run by different organizations. This would help to decentralize the system and make it more secure. Another advantage of this approach is that it would allow different organizations to offer their own identity services, which could be more tailored to their needs.
Another would be to incorporate an edge computing solution into the system. This would allow for more decentralized processing of data and could help to improve performance. It would also make the system more resilient to attack since there would be no centralized point of failure.
The best solution for the future of identity in the metaverse is likely to be a combination of these approaches. A centralized system might be necessary to provide a basic level of identity services, but it should be supplemented by a decentralized system that is more secure and resilient. Ultimately, the goal should be to create an identity system that is both easy to use and secure.
The ideal identity standards of the metaverse
Now that we have explored the various options for identity in the metaverse, we can start to identify the ideal standards that should be met by any future global identity system. 
It is no easy task to create a global identity system that meets all of the criteria, but it is important to strive for an ideal solution. After all, the metaverse is still in its early stages, and the decisions made now will have a lasting impact on its future. 
Current iterations of the metaverse have used very traditional approaches to identity, but it is time to start thinking outside the box. The ideal solution will be one that is secure, private, decentralized, and easy to use. It will be a solution that allows people to maintain their privacy while still being able to interact with others in the metaverse. 
Most importantly, it will be a solution that can be accepted and used by everyone. Only then can we hope to create a truly global identity system for the metaverse.
The bottom line on identity in the metaverse
The question of identity in the metaverse is a complex one, but it is an important issue that needs to be addressed. 
The challenges associated with creating an implementation that is secure, private and decentralized are significant, but they are not insurmountable. For one, it will be important to get buy-in from organizations that have a vested interest in the metaverse. These organizations can help to promote and support the adoption of identity standards. 
It is also important to keep in mind that the metaverse is still evolving, and the solution that is ideal today might not be ideal tomorrow. As such, it will be critical to have a flexible identity system that can adapt as the needs of the metaverse change. 
Ultimately, the goal should be to create an identity system that is both easy to use and secure. Only then can we hope to create a truly global identity system for the metaverse.
Daniel Saito is CEO and cofounder of StrongNode
How to Eliminate Scheduling Inefficiencies in Your Business
What do salons, consultancies, and home service providers all have in common? This question may seem like the prime setup for a joke, but there's no punchline to look forward…
Why You Should Start a Business Only While You Have a Job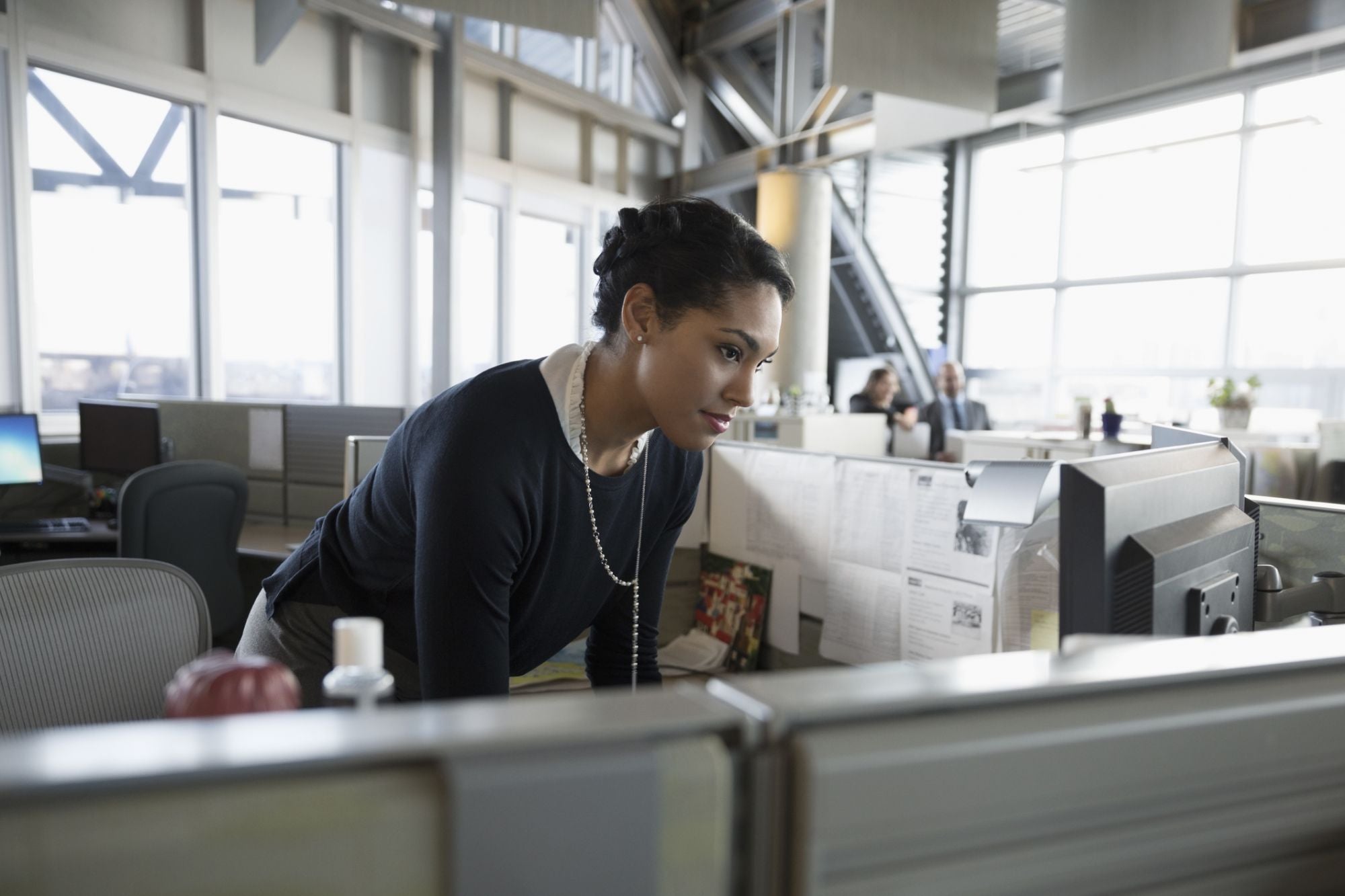 Opinions expressed by Entrepreneur contributors are their own.
Many people that I meet tell me that they dream of starting their own business. I always ask them, "Then why don't you?" They typically respond by saying that they have so many financial and personal responsibilities, that they can't just quit their job to start a company, etc. Then I tell them my story …
Related: How to Use Your Current Job to Start Your Next Business