Exclusive Q&A with GAMING1 COO Interactive David Carrion – European Gaming Industry News
What's in a name?
Branding is key for operators, but shaping the perfect corporate image is also important in the ultra-competitive world of iGaming studios. In this feature, we look at the reasons why already successful suppliers would seek to craft fresh identities.
What key factors are taken into consideration when creating a fresh identity for a games studio?
Joey Hurtado, Managing Director of Games at Wizard Games: In this saturated market, it is important that we focus on our distinct competitive advantages. This boils down to what we can provide for our partners, based on a level of experience and knowledge within our ranks that we believe is up there with the best in the industry. At Wizard Games, we have assembled a wonderful management team with decades of experience in the industry and a studio team that boasts tons of creativity. Add to the mix an extensive network of operators who are already offering our games, extremely fast integration capabilities, the tournament tools offered by Pariplay, and the support of our solid public parent company, Aspire Global, and it is clear that our brand stands out from the crowd. We know the market and our finger is on the pulse of what players want across major industry operators. This gives us the advantage of creating exactly the sort of content people are looking for in different markets.
Yanina Kaplya, Head of Marketing at BetGames: There are many reasons for creating or updating a brand image for a games studio, (or indeed any other type of business). This can range from reputational and international expansion or repositioning to reflect a company's new vision. Depending on the exact reasons driving it, there will be external factors such as target market trends and culture, the wider industry and product portfolio – and of course, the brand's archetype. Internal factors can also include how we see and position ourselves, as well as the mission, vision, and value of the company not only as a product provider but also as an employer. Invariably, a company may need help from an external consultancy to see the bigger picture, while some companies decide to create their own brand image and identity in-house, as they have internal brand ambassadors who can show them the way to go. Defining your brand personality, your target audiences' preferences, and value proposition can help greatly in setting a clear identity for a company. Looking at the gaming market today, we can see competition is fierce and every brand wants to cultivate uniqueness through product or brand identity and messaging to be able to differentiate itself.
Vladimir Malakchi, CCO at Evoplay: The concept of a brand is much more fundamental to a game studio or developer, at Evoplay we are in the fortunate position of being a brand that has a proactive philosophy on creating games, this is something not everyone in the industry has. Having a clear brand identity makes it very easy for partners and consumers alike to understand the company's position and how it conducts itself across its markets. It's the perfect reflection of a company's vision, goals, and ambitions. When it comes to making an impact on the global stage – the most important is a well-formed brand compass that will be the landmark and goal behind every step of the company – vision, mission, values, strategic goals, and purpose as a business. Since the main barometer of a gaming studio's value is the games it provides, it is crucial to understand the uniqueness of the games being created by the company, as well as what it means to the player and partner, and how it will be perceived by competitors. These insights foster a path for the company's development and lay the foundations for further activity.
Stay close to an existing well-known brand, or move in a completely new direction: what persuaded you to move down one route or the other?
Malakchi: I wouldn't say that Evoplay started moving in a completely new direction after the rebranding. The rebrand was about creating a new starting point in the Evoplay story and a transition to a new level, which is quite logical and harmonious in light of the great achievements made in the last 2 years. It serves as recognition of the experience we have gained over 3 years in the market, as well as setting more global goals and methods of achieving them. Some paradigms have remained with us and are still the basis of the company, some have been modified and adapted to new visions and beliefs, and some have been expanded due to stronger capacity and resources.
Kaplya: We are very proud of having built our BetGames brand and product portfolio completely from scratch. Our success has stemmed from our passion for unique products and solutions, which is such that it prevents us from stepping away from our core values and vision. In rebranding, we wanted to keep the vibrant, cool, visual themes of BetGames, as well as our recognizable name, for both our business partners and legions of fans. These factors give us the confidence and knowledge that our brand has a great reputation in the industry and that's something we want to maintain throughout our lifetime. BetGames recently celebrated its 10th anniversary, and we've reflected this important milestone with an evolved business statement, upgrades to our operations, as well as corporate strategy and team alignments. The main driver behind our rebranding was our strategic plan to develop our corporate identity over the next decade. We identified a clear vision on a logo, fonts, color palette, and photography that would reflect how we grew from a start-up to a global entertainment provider.
Hurtado: This was a question that we considered extensively during the brand creation process before we reached the conclusion that our identity should lie within the middle ground between innovation and tradition. We have since focused on transmitting this identity to potential partners by embedding the concept within our brand design, guidelines, product, and every aspect of our communications. We see ourselves as a progressive brand. That means our games are deeply rooted in what players want, which is in the main set of traditional themes and features. From that starting point, we innovate – gradually and not in a disruptive way, incorporating technological advances, creative features, and attractive bonuses, all the way testing the results game by game. So far, this approach is working perfectly. We have achieved notable progression with each game release in terms of reception, which is a testament to our studio team's hard work in evolving our offering.
Does the name, logo, and presentation of a brand tell a story in itself, or is it all about the games?
Hurtado: The expression of our brand identity is achieved through a combination of the logo, name presentation, and design. The Wizard element represents a wise character who constantly comes up with outstanding creations that nobody expected. As a universally recognizable character from a range of fantasy stories, the appeal is nostalgic while also hinting at the creation of new, surprising solutions. The combination of tradition with modernity is also present within the design of our logo, website, and visual elements.
Kaplya: We do have a story behind our logo. When you look at it – it's a simple, recognizable, and unique mark that represents BetGames as well as its operating principles. The 'B' and 'G' in BetGames are combined in our new logo to represent our core value as a people company. It also resembles Superman taking flight, his arms pointing to the sky, which perfectly captures BetGames' commitment to growth and people. While the diagonal lines mirror our dynamic personality, it is also no coincidence that they are tilted at a 24° angle, the same as the earth on its axis, symbolizing BetGames as a global company. The all-new logo is a modern representation of a company with operating principles and ideals at its heart.
Malakchi: The main goal of Evoplay's rebranding was to take ownership over our brand identity, positioning the company as one with a unique vision for gambling products and a pragmatic approach to doing business in the industry. Everything that comes out of Evoplay, including communications, promotions, and marketing materials, reveals the personality of the brand and aligns with its vision, values, and goals. Our name – a combination of both the words "evolution" and "play" – expresses our desire as a brand, while our logo features the wing of our mascot, an owl, Evo, which symbolizes wisdom and transformation – the exact two powers we're driven by. Our slogan is representative of our interaction with players and partners – 'The future of iGaming of Today ', where players can enjoy an unparalleled gaming experience, and our partners can improve their business in multiple ways.
What are your brand's values and how do they relate to your future plans?
Kaplya: We have incredibly ambitious plans for 2022 and our values are integral to them. We are using the best that tech can offer and are busy developing some fantastic ideas that we'll bring to the market. When it comes to our core values – we start with compassion as we are a people company. Innovation is key, and we always aim to stay unique as pioneers rather than copycats. This is reflected in a soon-to-be-launched new vertical from us in 2022, which we're all very excited about. Results, of course, always count – and we take pride in never failing on delivery, which I'm sure will continue to place us as a key industry partner through the next decade. Last but not least, we always think big and stretch what is possible!
Malakchi: I have always believed that the brand's values begin with the corporate culture. It means that in-house values can be incorporated among employees, and directly impact our brand image. Speaking about Evoplay's values in more detail, they are based on six P's – People, Partners, Profit, Productivity, Portfolio, Place. Resting on these core pillars, we have been able to achieve our main goals for 2021 and expect to carry this momentum into the New Year by being a responsible employer and trendsetter in the iGaming industry, creating exciting titles, and building valuable partnerships.
Hurtado: The brand personality we have created is reflective of our core values: expertise, modernity, trustworthiness, progressiveness, and entertainment. It connects with our plans for the future, as we continue to add to a team that is rich in expertise, having been within the industry for decades. They know what they are doing and are committed to the continual improvement of our products and services so that we can deliver to players what they want and provide them with the most engaging, entertaining gaming experience. Our commercial team has also grown a lot in quality and quantity and we are striving to deliver the best possible customer service to our partner operators. As anyone can see from looking at our product roadmap, we innovate gradually from game to game, incorporating new, attractive bonus features. Our marketing team has also advanced the quality of our assets and they are working on numerous different projects to substantially improve the asset delivery. This year, we are also set to launch several features that have never been seen in the market before and which we are very enthusiastic about. Watch this space!
PS Plus Games For December Announced
The PlayStation Plus (PS Plus) games for December 2022 have been announced, and it's a nice mix of offerings that include action and role-playing games. Mass Effect: Legendary, Biomutant, and Divine Knockout: Founder's edition.
The Mass Effect titles are some of the most beloved in video history, Biomutant is a great RPG alternative set in a post-apocalyptic world, and Divine Knockout is an entirely new title that's being launched through the PS Plus service.
1. Mass Effect: Legendary
The original Mass Effect trilogy is considered one of the greatest trilogies in the seventh generation of video games, and the Mass Effect: Legendary edition repackages all of them in one title.
This role-playing game (RPG) follows the sci-fi adventures of Commander Shepard and his band of misfits on immersive intergalactic missions. The games are still widely loved, and they've never looked better than in the Mass Effect: Legendary version.
The narrative revolves around a distant future where planets and civilizations have been colonized using an ancient technology. There's also a sense of mystery that governs the title with this ancient civilization looking to make a return. Most of the sci-fi tropes that have come to define the genre are included here, and this is enhanced by memorable characters, action-packed missions, and some devastating consequences.
To most video game enthusiasts, Mass Effect remains Bioware's greatest accomplishment and a high-point for epic sci-fi video games. Over 100 hours can be spent learning about this fictional world, and the side missions are also considered some of the best video games have ever offered. The game will only be available to PlayStation 4 users.
2. Biomutant

Biomutant is another RPG title. This game is set in an open post-apocalyptic world, and follows a kung-fu centric world from the perspective of a mammalian warrior. The archetypal 'Tree of Life' observed in many mythologies and religions is the source from which the world and narrative are constructed. Like the Mass Effect series, players can design their own character.
The game is known for its fascinating combat system, which includes melee and long-range shooting attacks. Another interesting aspect of this game is the weapon-building system, and the range of abilities offered to the player.
There are lots of interesting side-quests, and like Mass Effect, the game has a karma system – the story will develop according to the previous actions undertaken by the player. If Mass Effect feels a bit too familiar, Biomutant is a great quirky alternative. The game will be available on PlayStation 4 and 5 consoles.
3. Divine Knockout
Divine Knockout is a PS Plus launch title, and offers something entirely unique. Divine Knockout works as a third-person side scroller, platformer, and fighter game. Players can put themselves into the shoes of mythological figures like Thor, Susano, King Arthur, and Hercules to jump, smash, and dash their way to glory.
Fans of mythology will have a feast with this – it's not often that fans of mythology get to see all their favorite figures from these timeless stories interact with one another. The god-like figures have adorable designs, which adds to its appeal. The game also serves as a great way for kids to get into mythology.
The game is full of color, and has great replay value. Players can play 1v1, 2v2, or multiplayer mode. This game will suit players of all ages, and has the makings of a cult classic. This game is also available on the PlayStation 4 and 5 consoles.
PS Plus Titles From The Previous Month Will Be Available Till December 5
The December selection will be made available to PS Plus subscribers from December 6 to January 2. Users looking to download the PS Plus games for November can do the same until December 5, after which the games will be unavailable.
CDL announces broadcast information, and YouTube is conspicuously missing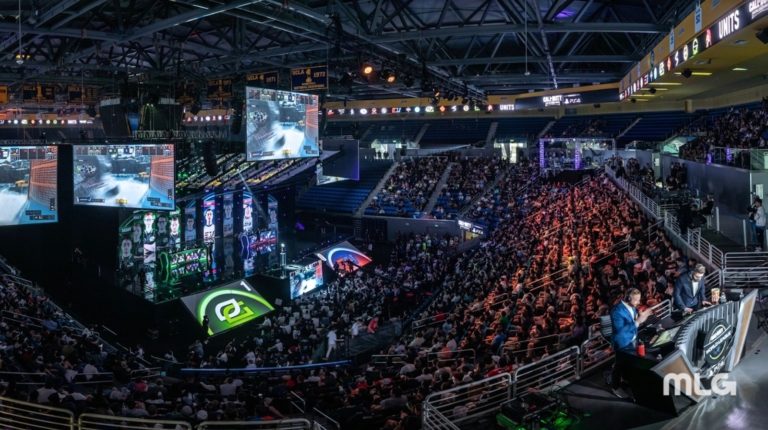 No longer will you watch Call of Duty League on YouTube. You'll have to find it elsewhere, as the streaming platform isn't listed among the accessible websites for the upcoming 2023 season.
The CDL starts on Dec. 2, with Boston Breach against Atlanta FaZe, but fans won't have the luxury of instantly clicking onto YouTube to get their CoD fix for the evening. Call of Duty posted a Tweet regarding the commencement of the league; however, fans noticed a key streaming player missing from the accessible streams.
For this season of the CDL, fans can head to either Twitch or the Call of Duty website to watch all the CoD they could dream of. 
The tweet said "The season starts tomorrow, here's where to watch," leaving its usual streaming service of the last few years out of the mix. Interestingly, no broadcast rights have been announced for the CDL this year as of yet.
YouTube's partnership with Activision Blizzard to broadcast the company's two major esports leagues came to an end after their three-year deal finished earlier this year. The deal commenced in 2020 with the beginning of the Overwatch League's third season, leaving years of Call of Duty on YouTube alongside it for the next couple of years.
The league's deal with YouTube was worth $160 million, but there's now concern over Twitch and YouTube's willingness to place money in a title with "less-than-stellar viewership statistics."
Either way, the CDL will be available to stream on Twitch as soon as it commences, so gear up and prepare for the season ahead.
US Army planned on targeting Twitch viewers for recruitment through Call of Duty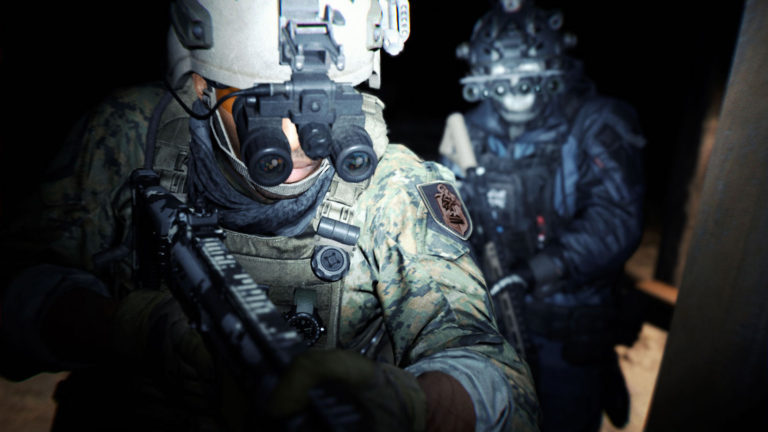 The U.S. Army uses billions of dollars to bolster its already massive military, also spending on advertising and sponsorship in gaming in the effort to bring more soldiers into the fold. Sponsoring events like ESL's CS:GO tournaments doesn't seem to be the last step for the U.S. military in the gaming sphere, however, as streamers were the next choice for the front line of the army's advertising. 
According to Vice, "internal Army documents" shared by Motherboard disclose that the U.S. military planned on sponsoring Call of Duty events, but after recent sexual harassment allegations within Activision, they decided against the sponsorships.
The documents shared the military's target audience, with a primary "focus on the growth target of females, Black & Hispanics" and people aged 18 to 24.
$3.8 million was spread across several different organizations, with WWE, Twitch, the Call of Duty League, and the Paramount Plus Halo television series acquiring large portions of the funds provided.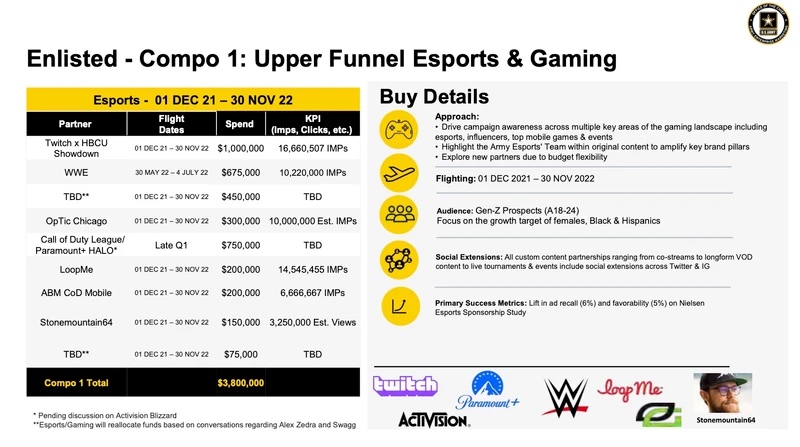 IGN was at the upper end of the allocated funds, with $600,000 being dedicated to the gaming news publication. 
OpTic Chicago and Texas were also on the list of names associated with the funding. A total of $600,000 was allocated from Dec. 1, 2021, to Nov. 30, 2022 for Chicago, and from February to late September 2022 for Texas.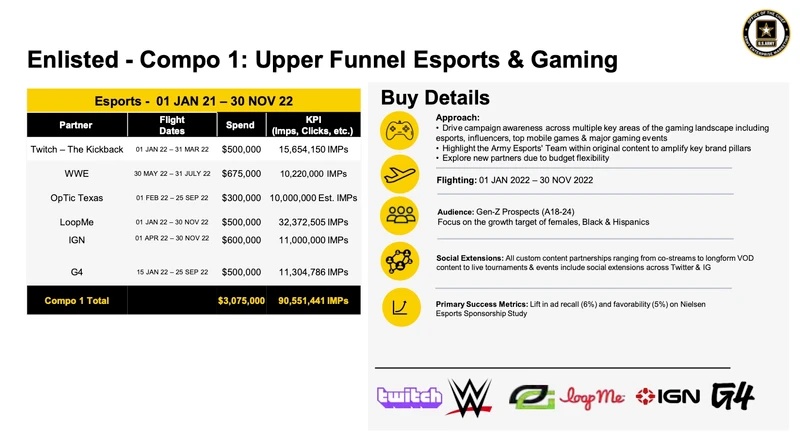 Stonemountain64, a Warzone 2 streamer with 2.32 million subscribers on YouTube, was allocated $150,000. Other streamers like Swagg and Alex Zedra were also mentioned in the documents. Next to Zedra and Swagg's names was an asterisk, highlighting that their allocated funds were "based on conversations" with the streamers. 
While this amount of funding seems like a large sum of money, it's merely a $3 million drop in the $773 billion U.S. defense budget for 2022.