Everything we know about Apex Legends season 12: Defiance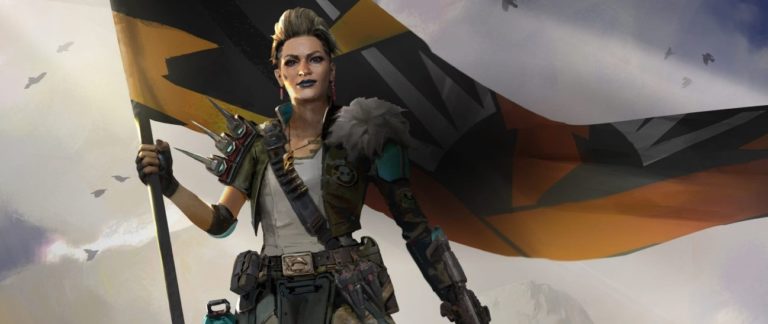 With only two weeks left of Apex Legends season 11, Respawn Entertainment released a new "Stories from the Outlands" this week. The animated short revealed an upcoming legend and officially started the hype for season 12. 
The launch trailer for the new season will drop on Jan. 27, so there's still a lot to be unveiled. But here's everything we know so far about Apex season 12: Defiance.
New legend: Mad Maggie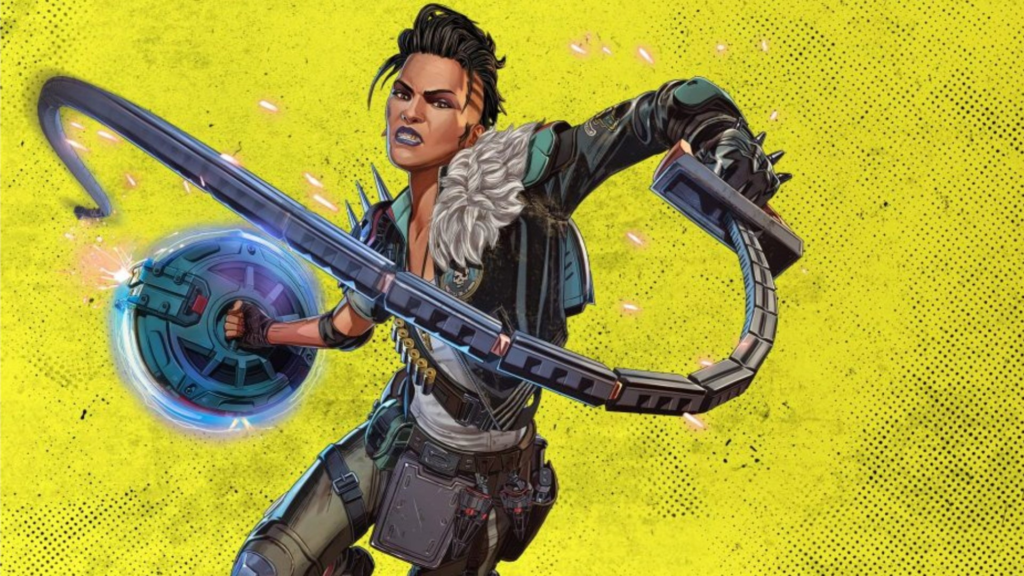 As revealed in the animated short, the 20th legend to join the Apex Games is Mad Maggie, a familiar face in the Apex universe. Maggie was first introduced to players in season eight as Fuse's old friend from the world of Salvo and as a temporary announcer during the War Games event.
We don't know much about Maggie's abilities just yet, but fans have been taking guesses based on her official art. In the picture, she's seen holding some sort of a shield, as well as a menacing whip-like sword. We'll have to wait a little longer to know for sure what kind of mayhem Maggie will bring to the Arena.
New LTM: Control 
Defiance will feature a new game mode called Control. In this LTM, two teams of nine will battle to hold control points with pre-selected loadouts and infinite respawns. 
The details of the game mode aren't out yet, but it's a familiar concept from games like Call of Duty or even Respawn's own Destiny 2. Fans who have been begging for a game mode with respawns should be pleased with this new addition.
The Control LTM will be available for players during the first three weeks of Defiance, according to Respawn. 
Olympus returns 
Olympus is officially making a return after its absence during season 11. The official Apex Legends website says there's going to be a "new view from Olympus" and that "something's different about the floating city." 
In an ad for Apex's third anniversary, a city with floating cars can be seen underneath Olympus, suggesting the city has floated to a new location or maybe descended from above the clouds. The map updates are yet to be revealed, though.
Apex's third anniversary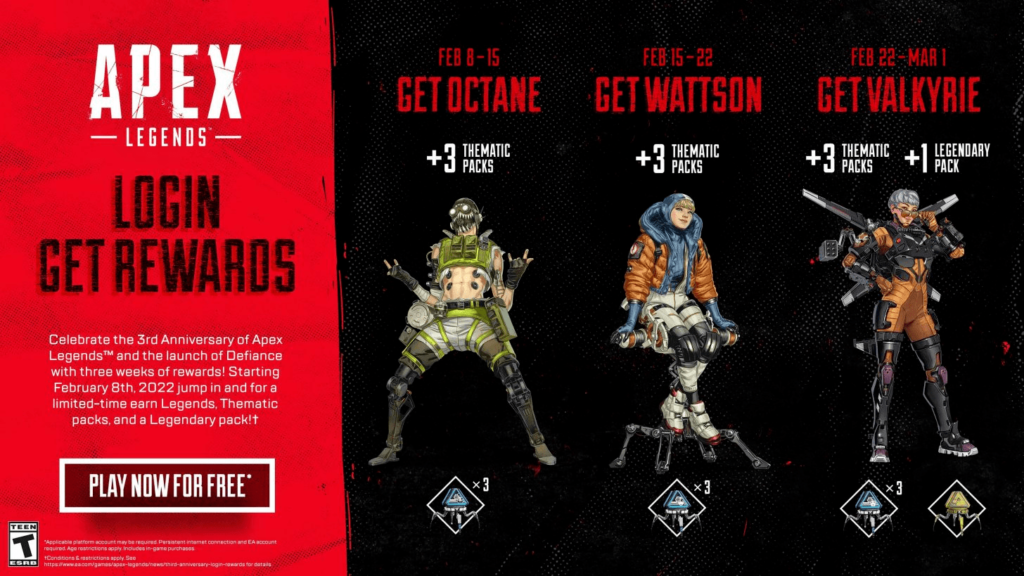 Season 12 is set to start just in time for Apex's third anniversary. During the first three weeks of Defiance, players will earn free login rewards to celebrate the big milestone. 
Players who log in from Feb. 8 to 15 will unlock Octane, plus three thematic packs. In week two (Feb. 15 to 22), players will unlock Wattson and three thematic packs. During week three (Feb. 22 to March 1), players will unlock Valkyrie, as well as another three thematic packs and a legendary pack. Players will receive rewards even if they have already unlocked the three legends. 
Apex season 12, Defiance, will launch on Feb. 8. 
Brazilian CS:GO player slams quality of practice in North America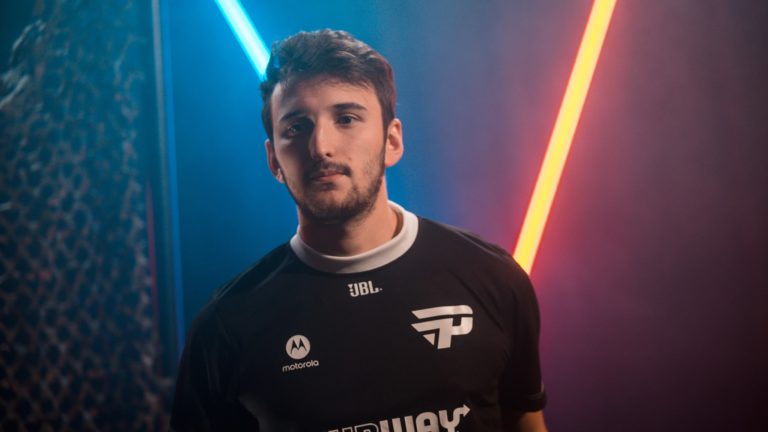 Just days after winning the $20,000 CBCS Invitational 2022 in Brazil over 00 Nation, paiN Gaming have traveled back to North America to play their last matches before the player break. Rodrigo "biguzera" Bittencourt, paiN's No. 1 star, is not happy at all to practice again with NA teams, though.
"How I missed practicing in NA," biguzera ironically said today. "[Practicing in] Brazil is a thousand times better than here. Now I see why this region [NA] is so successful," biguzera added, calling out how the NA players have been practicing.
Biguzera is not the first and likely won't be the last player to complain about the quality of CS:GO practice in NA. This has historically been a concern in the region and the practice only got worse after the COVID-19 pandemic because several organizations stopped investing in the competition and almost all relevant tournaments shifted to Europe, which forces the only few good teams from NA like Team Liquid to spend most of their time practicing in Europe to have a chance of winning such big tournaments.
This is also the overall perception in Brazil as well. Most of the Brazilian teams move to NA to attend NA leagues and try to qualify for big tournaments, but with the practice being so bad nowadays, it's unclear if that is the best approach for Brazilian teams. One of biguzera's fans asked him if paiN could not move to Europe because they will "unlearn" how to play CS in NA.
The quality of practice in NA won't likely change anytime soon unless organizations try to nurture talent in the region like Evil Geniuses is doing with its Blueprint project and tournament organizers invest in the grassroots scene.
Uncrowned king steps down: Ame takes time off from Dota 2 as LGD begins huge rebuild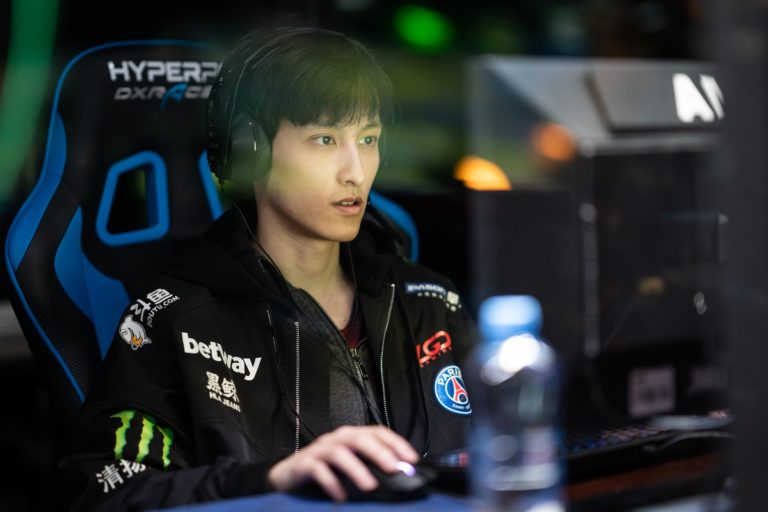 Ame, one of the most respected position-one players in the Dota 2 world, revealed that he'll be taking time off from competitive play today. The news came as a surprise for fans, as PSG.LGD has been one of the most consistent teams in the game's history.
With even an Aegis in their collection, LGD has been placing top six at The International since 2017. Ame has been a core part of that success since he was recruited from CDEC Youth.
Ame has been a constant in multiple iterations of the LGD roster, which were all one step away from greatness. Ame fell one step short of lifting the Aegis twice in his career, running up in the event in 2021 and 2018 while securing the top four in the remaining ones except for TI11.
Though placing fifth in the most prestigious Dota 2 event of the year is an accomplishment of its own, TI11 marked the worst result for LGD in the event since 2017. Knocking on the door of success this many times only for the door to remain closed can take a toll on players' mindset toward the game, and it looks like Ame is looking for a complete refresh with this break.
"We're following the player's wishes and respecting his personal development needs," LGD said. "Ame's status is inactive, temporarily away for rest."
Ame's future is currently unknown, but he seems to have the full support of LGD no matter what he decides. Considering Ame has been competing at the top of the Dota 2 mountain for six years now, this is a well-deserved break for the Uncrowned King who fans hope to finally crown when he returns from his break.
With a pillar removed from its roster, LGD only remains with two members in its active squad, NothingToSay and y', opening the door for a major rebuild.
The Second Phase of Fasttoken's Private Sale is Open – European Gaming Industry News
Following on its successful presence in a number of Central European regulated markets, Tom Horn Gaming has agreed a content integration agreement with yet another betting and gaming operator giant in the region, Fortuna Entertainment Group.
In Romania Fortuna operates two brands – fortuna.ro and casapariurilor.ro – and players of both sites can now enjoy a selection of carefully picked games, which include the supplier's all-time favourite slot 243 Crystal Fruits as well as the top performers The Secret of Ba and Sherlock. A Scandal in Bohemia.
Commenting on the latest content alliance, Ondrej Lapides, CEO at Tom Horn Gaming said: "Fortuna is one of the strongest brands in Central Europe and we're delighted to have joined forces with them as this collaboration will further expand our footprint in the region. The Romanian operation is the first market where we launch our games with the operator and we're sure to capitalise on our expertise and exquisite knowledge of player preferences in the region in order to contribute to increased player retention and overall revenue growth."
Stanislav Sopko, Group Head of Product & Channel Management at Fortuna Entertainment Group added: "Tom Horn has built a reputation for creating slots that resonate well with Central European players. Offering the supplier's titles to our customers is a huge boost to our casino portfolio. We believe this deal will lead to a long and successful partnership that will generate impressive growth for both of our companies, whilst providing highly engaging and entertaining content to our players."
With the Fortuna link-up, Tom Horn Gaming continues to maintain its commercial growth trajectory in Central and Easter Europe, where their games are particularly popular among players.