Event marketing is a 'team sport,' and Vendelux is coaching companies to find the best ROI – TechCrunch
When you go to events, conferences and trade shows and it works out well in terms of driving tons of leads and opportunities, it is a good experience. However, when the events don't work out so well, that can be risky in terms of wasting time and money.
Two former Shutterstock execs, Alex Reynolds and Stefan Deeran, were working together monetizing APIs and computer vision, and having attended some of those bad events, thought there could be a better way to make decisions on what events should be at the top of the list and which company team members should go to maximize return on investment.
"We determined that event marketing is kind of this massive team-wide sport," Reynolds told TechCrunch. "It involves executives, the sales team, all the different marketing teams, operations and procurement, but there's no platform or system of record to help with that collaboration, accountability and visibility."
As a result, he says it's really difficult for companies to answer basic questions; for example, at which of the more than 30,000 trade shows that happen every year should that company have a presence, and how much revenue did it generate from that event in the past. With the help of Shutterstock's events and marketing teams, Reynolds and Deeran figured out ways to create processes internally and saw ROI from the channel go up dramatically.
That's when they decided to examine if that approach would work well for other businesses. They started building Vendulux at the end of 2021, and already have over a dozen customers, including ActiveCampaign, Gainsight and Gorgias, accessing its proprietary database of more than 30,000 in-person and virtual events, including speakers, sponsors and attendee-level data.
Vendelux pulls data from publicly available sources, and is able to show which sponsors and speakers will be at a certain event. Users can also upload information from their CRMs — even LinkedIn contacts — and be able to see every time a company is going to be at an event in the future or if someone from their network is speaking at an event.
The company, which made its public launch this month, is experiencing double-digit month over month revenue growth. Today it announced $2.4 million in seed funding, led by Tenacity Venture Capital, with participation from Earl Grey and strategic angel investors including Shafqat Islam and Avi Muchnik.
The new funding will largely go toward product development and team expansion. Prior to closing the round, the founders were bootstrapping the company. However, Reynolds said it got to the point they were balancing customer calls with building features.
"It felt like the right time to kind of pour gasoline on the fire a little bit and build out the team," he added. "On the product side, there's a lot that we want to add, certainly from the integration perspective."
Meanwhile, Reynolds and Deeran are approaching the company's growth in three phases: exploration, execution and evaluation. Currently the company is focused on exploration of the event intelligence area, and now with the seed round, it will move into execution.
Once a company knows where to go and who to send, one of the next steps the founders are looking into is ensuring there are enough meetings booked in advance, being able to capture the data that is happening and seeing, in real time, how reps are performing and to measure ROI.
"We think of event marketers as kind of the unsung heroes of these marketing teams who are putting together these massive plans and getting all these people in the right place, but don't have platforms to help them drive that accountability and visibility," Reynolds added. "We want to be that system of record and essentially help companies make more data-driven decisions around where they should be going and what it means from a value perspective."
With Pickme, your neighbor can receive your packages for you • TechCrunch
French startup Pickme has raised a $3.7 million (€3.5 million) funding round to build a new network of pick-up and drop-off points for e-commerce retailers and logistics companies. With Pickme, a customer can order something and let their neighbor receive the package directly. It's something that many people already do, but with a more formal relationship. Customers can then collect the package later when they have time.
OneRagtime is leading the funding round with Founders Future, FrenchFounders, Kima Ventures and several business angels participating.
If you're usually not a home during the day, chances are you get a lot of missed delivery notifications. That's why many people choose to receive their packages to a pick-up point near their home.
Pick-up points tend to be regular stores that want to increase their revenue by becoming tiny logistics hubs. Popular pick-up point carriers in France include Mondial Relay, Relais Colis and La Poste's Pickup division. Some of them also operate automated lockers.
These networks have been thriving for several reasons. In addition to a growing volume of online orders, peer-to-peer marketplaces like Vinted, eBay and Leboncoin have also been doing well.
Pick-up locations can also act as drop-off points. Delivery persons can collect outgoing packages as they hand off some packages. As a bonus, using pick-up points reduces CO2 emissions as delivery trips are shorter and more efficient.
Pickme wants to offer a third way. Instead of choosing between home delivery and a regular pick-up point, they could choose to get their packages delivered to their neighbor's home.
So far, 96,000 people have created a Pickme account and the startup has signed partnerships with DHL, GLS, Colissimo and Geodis. Individuals decide when they are at home so that they can handle packages. They can also define a maximum limit of packages depending on the size of their home — for example, it can be 25 packages or 50 packages.
When a customer collects a package, the neighbor receives a bit of money (less than €1 per package). Right now, Pickme processes 30,000 packages per month. It competes with Welco, another startup with a similar positioning.
In dense urban areas, there are already plenty of retail stores that act as pick-up points. But startups like Pickme and Welco could be more useful in rural areas where there are fewer shops. Right now, 30% of Pickme's network members live in rural areas.
Down rounds are still rare by historical standards • TechCrunch
If you thought that the recent venture capital market was tough, let me tell you about 2016, 2017, 2018, 2019 and 2020.
With the first week of December under our belts, we're not too far away from the end of the year. And that means that 2022's venture capital story has largely been written. It's not a single narrative; instead, this year started on a high, with momentum from the monstrous 2021 funding period persisting into the new year. From that point, we've seen a slowdown accelerate into what some consider a downturn.
---
The Exchange explores startups, markets and money.
Read it every morning on TechCrunch+ or get The Exchange newsletter every Saturday.
---
Startups raised lots of capital this year. Less, yes, than last year, but more than in nearly any year in recent memory. It's still a good time to build a tech upstart.
Does that perspective feel too sunny when we hear so much doom and gloom on Twitter regarding startup prospects in a more conservative investing climate?
This Doggy DNA Test Ships Free for the Holidays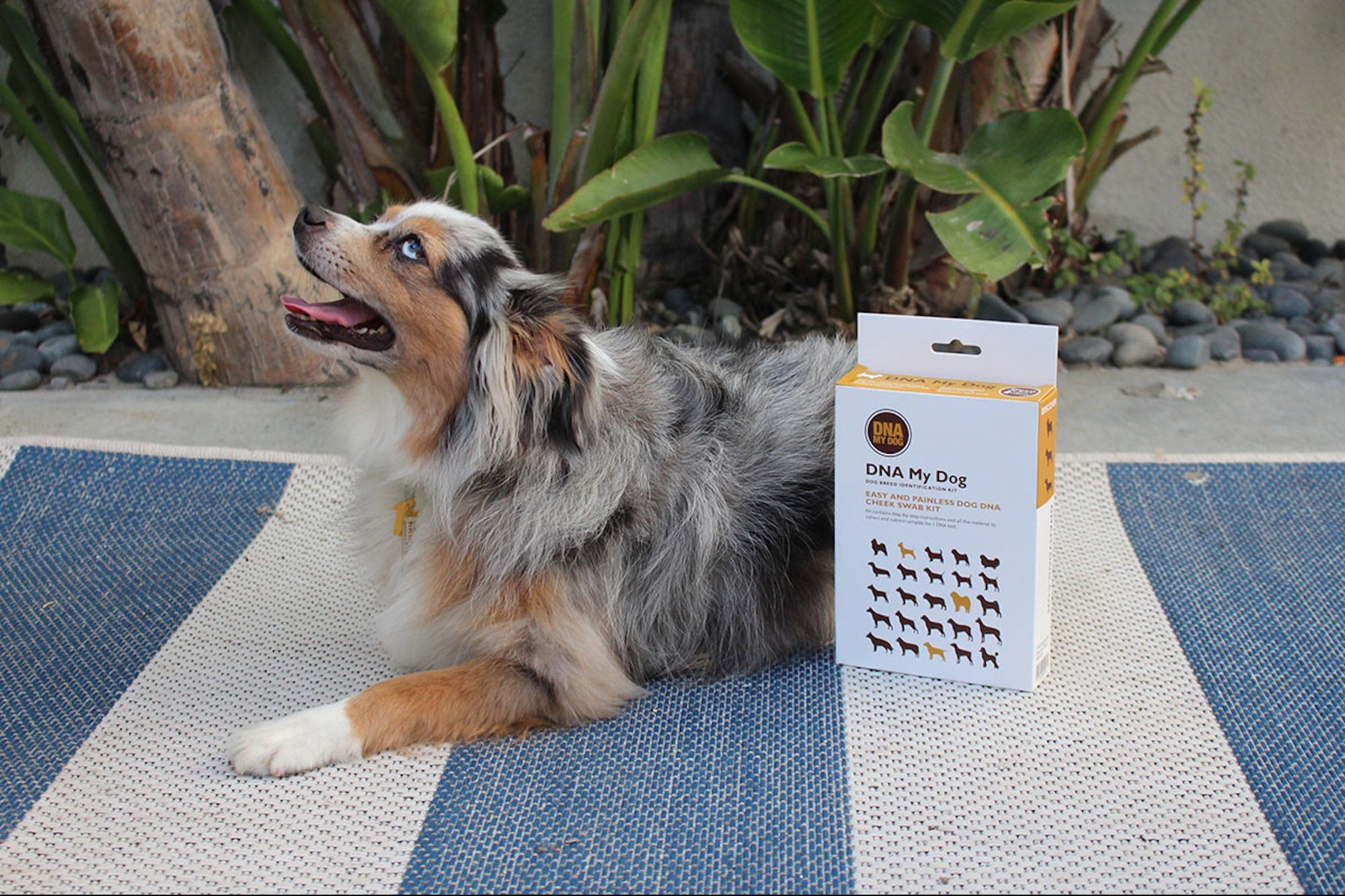 Opinions expressed by Entrepreneur contributors are their own.
Every pet owner wants the best for their animal sidekick. They want to spend as much time as possible with them, even at the office. But being the best dog owner you can be isn't all about just being present. It helps to understand your dog on a genotypic as well as phenotypic level. That's one reason why doggy DNA tests have become so popular.
If you're wondering what to get for your pooch this holiday season, look no further than the DNA My Dog Breed Identification Test. If you order by December 8, you'll get free shipping, but that date is coming up fast so don't delay.
This simple, painless kit requires just a swab of your dog's cheek to get a detailed report delivered in two weeks or less. That report includes a custom photo certificate of the breed breakdown found in your dog's genetic breed composition, a percentage breakdown of the levels found in your dog's DNA, and a report on the dominant breeds, personality traits, and health concerns that your dog may be genetically predisposed to. All of that information will help you be a better friend to your dog, making smarter decisions about food, training, and healthcare.
The DNA My Dog Kit was awarded at the 2020 GHO Biotechnology Awards and user Bonnie H. writes, "I loved this experience!!! The kit came immediately with great instructions. The results came exactly when promised. When I couldn't open the attachment with the results, I emailed my concern and got instant help! To find out his DNA has been the coolest experience!"
Lock in free shipping on a unique gift for your dog by December 8. Grab the DNA My Dog Breed Identification Test on sale for 24% off $79 at just $59.99 now.
Prices subject to change.