Danone Waters China Taps Into Local Flavors To Build Sustainable Business Model As Well As Connections With Consumers
Over the last 40 years, China's economy ranked among the fastest-growing in the world, as new trade policies and other reforms drove growth and expansion in the nation of 1.4 billion people. As China became a global leader in manufacturing and trade, it also lifted 800 million of its residents from poverty as its domestic economy also gained strength. 
That period of growth also attracted multinational brands, including Danone, a leading global food company focused on "bringing health through food to as many people as possible." The company's many divisions include Danone Waters China, which since its launch in 2003 has found a burgeoning market for its Mizone vitamin beverage among young, urban customers. Since its start in 2003, Danone Waters China has grown to have six plants in China and more than 5,000 employees.
The success of Mizone — a low-sugar, vitamin-infused beverage — is due in part to the China-born and -developed brand's local knowledge and innovative product, said Eduardo Lacerda, Vice President of Marketing for Danone Waters China.
"Mizone entered this market with a very clear proposition. It was the brand brought to the market and to especially young consumers in urban areas," he said. "If you look at our global portfolio, we've been promoting hydration through water with different local brands of natural mineral waters. Our reality in China is a bit different, because beyond the healthiest way of drinking, we know that many consumers are still looking for pleasure for taste."
With a goal to have all its global operations become Certified B Corporations by 2025, Danone is a world leader in another way: operating while taking social and environmental impact into account. Despite the inherent complications with selling a single-use plastic bottled drink, Danone Waters China is working to not only be as sustainable as possible but also change the operating rules to become more sustainable over time. This year Danone Waters China became the largest B Corp of beverage industry in China, gaining certification thanks to the company's focus on sustainability as well as its supply chain, customers and employees, Eduardo Lacerda said. 
"B Corp Certification proves something, but it's just a step. Because in the end, we feel more responsible to engage and empower more businesses to join the movement," he said. 
As part of my research into purpose-driven business, I recently talked with Lacerda about the factors behind Danone Waters China's expansion and how B Corp Certification will guide its operations in the future. Excerpts from our conversation follow. The full conversation is also posted as a podcast.
Chris Marquis: What sort of regional differences do you see, particularly in the marketing of Danone Waters China? 
Eduardo Lacerda: Because China is a country of continental dimension, there is a lot of cultural diversity and specific tastes in different regions. So, even though Mizone is a national brand, we do cater and appeal to the regional taste of consumers. We usually have a few of our main products offered nationwide, but you will always find, depending on the region where you are or even the season of the year, specific flavors and tastes which are adapted to the local weather and taste preferences.
We also have adapted our brand communications and product activation to local taste. This year, for instance, we created specific communication campaigns to appeal to consumers in Chengdu or Chongqing, which are very key cities of the west of China. All these elements of the rich regional diversity of China are taken into account and are part of the company's success in the country. China also has a rich and impressive food culture. Western China is a foodie region, where they prefer spicy foods, like hot pots, and aromatic recipes. Taking into account this food culture in the West, we have developed specific Mizone flavors and communication campaigns.
Marquis: How does Danone Waters China incorporate Danone's overall goals for positive social and environmental impact?
Lacerda: It's part of Danone's fundamental values to have a positive impact beyond the economics of the company. Since the 1970s with Antoine Riboud, Danone has pursued a vision that the responsibility of our company goes beyond the gates and the stores where you operate. This is something we take seriously. 
Environmental sustainability has been at the core of Danone's agenda, and China recently has been accelerating in this direction. The policy of the central government is to make a transition to a more sustainable manufacturing and transport system.
Danone Waters China is pursuing more sustainable operations in three ways. One dimension is carbon usage and emission. We have been working for 13 years on our carbon footprint, but last year we took a commitment of reducing by 42% the total carbon emissions of Danone Waters China by 2025, and we're well advanced in it. This comes basically from clean energy usage, improvement in our logistics, and innovative projects in our operations, like how we cool our factories using more circular and energy-efficient systems.
The second one is obviously recyclability. As a beverage brand, we know we have a responsibility for our impact on the environment, and also to help consumers act in a more conscious way. From the factory standpoint, we have been working for many years to implement what we call the zero waste to landfill system, where basically our factories produce no waste that is going to landfills. Our product, of course, is the biggest touchpoint we have with consumers, and we've been making good progress. Last year we made a strong change in our packaging platforms, as Mizone bottles became 100% percent recyclable. We changed the materials used in our packaging sleeves so they are recyclable, which means that if consumers drink a bottle of Mizone and they put it in the right bin, this plastic will go into the recycling systems.
Some countries lack the infrastructure to be able to process these recycling materials. It's a great opportunity in China, because from the largest cities to the smallest cities, there's a very strong organization in sorting and managing waste and managing  valuables for recyclability. 
We know the responsibility of a beverage company doesn't stop in making their products recyclable by design, but we also need to enable consumers and engage people that we speak to every day to also have more sustainable behaviors toward circularity. We've started a project with the Shanghai government to educate more consumers on how they sort plastics and how to enable more recycling. We started to finance recycling machines that collect bottles and give coupons back to consumers. 
This year we started a program at 15 universities in China because we know that Mizone is a brand that connects very much to young people, and we know that the youth has a very important role to play in this transformation. We invited groups of students to work on projects that enable a more sustainable campus. It'simpressive to see how the youth can have innovative ideas, and they have this natural ability to take things from the engineering side or from the planning side to the engagement side. So you know, we've seen very good examples of projects that were developed to reduce the energy consumption in university, to bring more recyclability, and even secondhand exchange spaces in the university where students gather and create a circular market. 
We've also been engaging in conversations of the beverage industry with authorities with specialists in technology to be able also to study the use of bottles. Currently in China, most bottles join what we call an upcycling system. When people sort the plastics, they go into upcycling to become textile fiber and other types of fiber. So it's not wasted. But we also know that we could move into a more circular system for beverages, if we're able to validate and technically make possible a system of bottle to bottle, of circularity. This can also be interesting because you know that every bottle you take will become another bottle in the future. This is something that of course goes through regulatory conversations and requires a technical study before it can happen. But we're engaged in these conversations to study even more ambitious possibilities for recycling.
It's really a bottle to bottle, a circular system. This is actually something that happens already in different countries, including the U.S. and some in Europe. 
Recycled PET, or rPET, is still being evaluated in China. In this country, probably more than any other country in the world, there's a big commitment to the maximum safety and quality of products. Endorsing or accepting recycled PET involves a big validation process and study of impact to make sure that it's the proper safety and quality to consumers. We've been having conversations with the industry and different partners on how to make that possible. But we also fully understand that ultimately this is a decision of the authorities and regulators. What we know is it will only happen when there's absolute certainty on the quality and safety. 
The third focus is water use in our factories. We've focused on reducing the consumption of water and have created partnerships with local governments in cities where we operate so that the waste water that we ultimately still have, which is a small quantity, is treated and adapted to be used at the public gardens.
Marquis: What does B Corp Certification mean for Danone Waters China?
Lacerda: B Corp is an initiative that has been in the works for several years. The B Corp model is close to the heart of what we believe and how we want to behave as a business. So we've been certifying different countries. This year 50% of the total global revenues of Danone achieved B Corp Certification. 
If we look at Danone in China, our certification as a B Corp happened on probably three axes. One axis that is relating to the sustainability of our operations, focusing on carbon emissions, recyclability, and water usage that I mentioned earlier. 
Another axis is our supply chain — the material suppliers, transportation suppliers — and engaging with our ecosystem to act in a more sustainable way. We've been doing this in China by certifying and auditing our suppliers to comply and to evolve more and more on social and environmental responsibility.
The third dimension of the B Corp certification for us is our employees, because B Corp is not only about what you do outside, but what you do inside. Danone Waters China is proud to support our employees with severalquality of life measures, diversity measures. Being able to deliver a specific value to people who are working with us is an integral part of our business and value model. 
B Corp Certification proves something, but it's just a step. We feel more responsible. Now that we are the biggest B Corp of beverage industry in China, we want to engage and empower more businesses to join the movement. To think of the transformations they want to do in terms of operations, manufacturing logistics, environmental practices, and social practices.
We want to act as an advocate for B Corps, which connects deeply to the vision of Beautiful China and the country's policy of environmental evolution. We also want to make this Danone model of "One Planet, OneHealth" locally adapted and relevant to the agenda of China and Chinese citizens.
Marquis: How does Danone Waters China work with the government to advance its social and environmental work?
Lacerda: We have a common agenda between Danone and the government – contributing to a more Beautiful China, Healthy China and to Common Prosperity. And throughout this common agenda we have been receiving constant support and recognition from government. 
It's rewarding for us to be able to count on this support. On the local level, for example, we have a very collaborative relationship in opening our factories to share the good practices on recyclability, on energy usage, sustainability. Local governments have been engaging and bringing local operators and local companies to come, learn and discuss to really open up possibilities. 
As we work on recyclability, local governments have given us access to understand how the recyclabilitybehaviors are happening in the communities. We're exchanging ideas and doing workshops together on how we could do it better.
Marquis: Any advice for other companies considering doing business in China?
Lacerda: In China, more than any other country, it is extremely important to know that localization is essential, so you need to understand the culture, the mechanisms and the way people think and the way it works. 
Trust is also important. I would really advise anyone looking to do business in the country to find a local business partner that they can collaborate with. Don't come to China to only bring your value in. There's a lot to be learned here and that can potentially be taken into other markets. Come for the business opportunity and revenue opportunity, but come also to learn and prepare your business for the future.
Identity in the metaverse: Creating a global identity system
With the advent of the metaverse, the need for a global identity system has become apparent. There are many different ways to create an identity in the metaverse, but no single system is universally accepted. 
The challenge is usually two-fold: first, how to create an identity that is accepted by all the different platforms and services in the metaverse, and second, how to keep track of all the different identities a person may have.
There are many proposed solutions to these challenges, but no clear consensus has emerged. Some believe that a single, global identity system is the only way to ensure interoperability between different platforms and services. Others believe that multiple identities are necessary to allow people to maintain their privacy and security.
The debate is ongoing, but it is clear that the need for a global identity system is becoming more urgent as the metaverse continues to grow.
Event
Intelligent Security Summit
Learn the critical role of AI & ML in cybersecurity and industry specific case studies on December 8. Register for your free pass today.
In this article, we will explore the various options for creating a global identity system in the metaverse. We will discuss the pros and cons of each option, and try to identify the best solution for the future.
Option 1: A single global identity
The simplest solution to the problem of identity in the metaverse is to create a single, global identity system. This would be a centralized system that would be responsible for managing all identities in the metaverse. 
The advantages of this approach are obvious: It would be much easier to keep track of identities, and there would be no need to worry about different platforms and services accepting different identities. In addition, a centralized identity system would allow for better security and privacy controls, as well as the ability to track identity theft and fraud.
However, this approach also has several disadvantages. First, it would be very difficult to create a global identity system that is accepted by everyone. Also, a centralized system would be vulnerable to attack and could be used to track people's movements and activities. Third, it would be difficult to protect the privacy of users in a centralized system.
Option 2: Multiple identities
Another solution to the problem of identity in the metaverse is to allow each person to have multiple identities. This would mean that each person could have one or more identities that they use for different purposes. 
One of the main advantages of this approach is that it would allow people to maintain their privacy and security. Each person could choose which identity to use for each situation, and they would not have to worry about their entire identity being exposed. In addition, this approach would be more resilient to attack, as it would be much harder to take down multiple identities than a single one.
The limitations of such an approach would be that it could be difficult to keep track of all the different identities, and there would be no guarantee that different platforms and services would accept all of them. In addition, multiple identities could lead to confusion and could make it more difficult for people to build trust with others.
Option 3: A decentralized identity system
A third solution to the problem of identity in the metaverse is to create a decentralized identity system. This would be an identity system that is not controlled by any one centralized authority but rather is distributed among many different nodes. 
This might seem like the ideal approach, since decentralization is a common theme in the metaverse. However, there are still some challenges that need to be overcome. For instance, it would need to be ensured that all the different nodes in the system are properly synchronized and that the system as a whole is secure. In addition, it might be difficult to get people to adopt such a system if they are used to the more traditional centralized approach.
One solution would be to get the nodes in the system to be run by different organizations. This would help to decentralize the system and make it more secure. Another advantage of this approach is that it would allow different organizations to offer their own identity services, which could be more tailored to their needs.
Another would be to incorporate an edge computing solution into the system. This would allow for more decentralized processing of data and could help to improve performance. It would also make the system more resilient to attack since there would be no centralized point of failure.
The best solution for the future of identity in the metaverse is likely to be a combination of these approaches. A centralized system might be necessary to provide a basic level of identity services, but it should be supplemented by a decentralized system that is more secure and resilient. Ultimately, the goal should be to create an identity system that is both easy to use and secure.
The ideal identity standards of the metaverse
Now that we have explored the various options for identity in the metaverse, we can start to identify the ideal standards that should be met by any future global identity system. 
It is no easy task to create a global identity system that meets all of the criteria, but it is important to strive for an ideal solution. After all, the metaverse is still in its early stages, and the decisions made now will have a lasting impact on its future. 
Current iterations of the metaverse have used very traditional approaches to identity, but it is time to start thinking outside the box. The ideal solution will be one that is secure, private, decentralized, and easy to use. It will be a solution that allows people to maintain their privacy while still being able to interact with others in the metaverse. 
Most importantly, it will be a solution that can be accepted and used by everyone. Only then can we hope to create a truly global identity system for the metaverse.
The bottom line on identity in the metaverse
The question of identity in the metaverse is a complex one, but it is an important issue that needs to be addressed. 
The challenges associated with creating an implementation that is secure, private and decentralized are significant, but they are not insurmountable. For one, it will be important to get buy-in from organizations that have a vested interest in the metaverse. These organizations can help to promote and support the adoption of identity standards. 
It is also important to keep in mind that the metaverse is still evolving, and the solution that is ideal today might not be ideal tomorrow. As such, it will be critical to have a flexible identity system that can adapt as the needs of the metaverse change. 
Ultimately, the goal should be to create an identity system that is both easy to use and secure. Only then can we hope to create a truly global identity system for the metaverse.
Daniel Saito is CEO and cofounder of StrongNode
How to Eliminate Scheduling Inefficiencies in Your Business
What do salons, consultancies, and home service providers all have in common? This question may seem like the prime setup for a joke, but there's no punchline to look forward…
Why You Should Start a Business Only While You Have a Job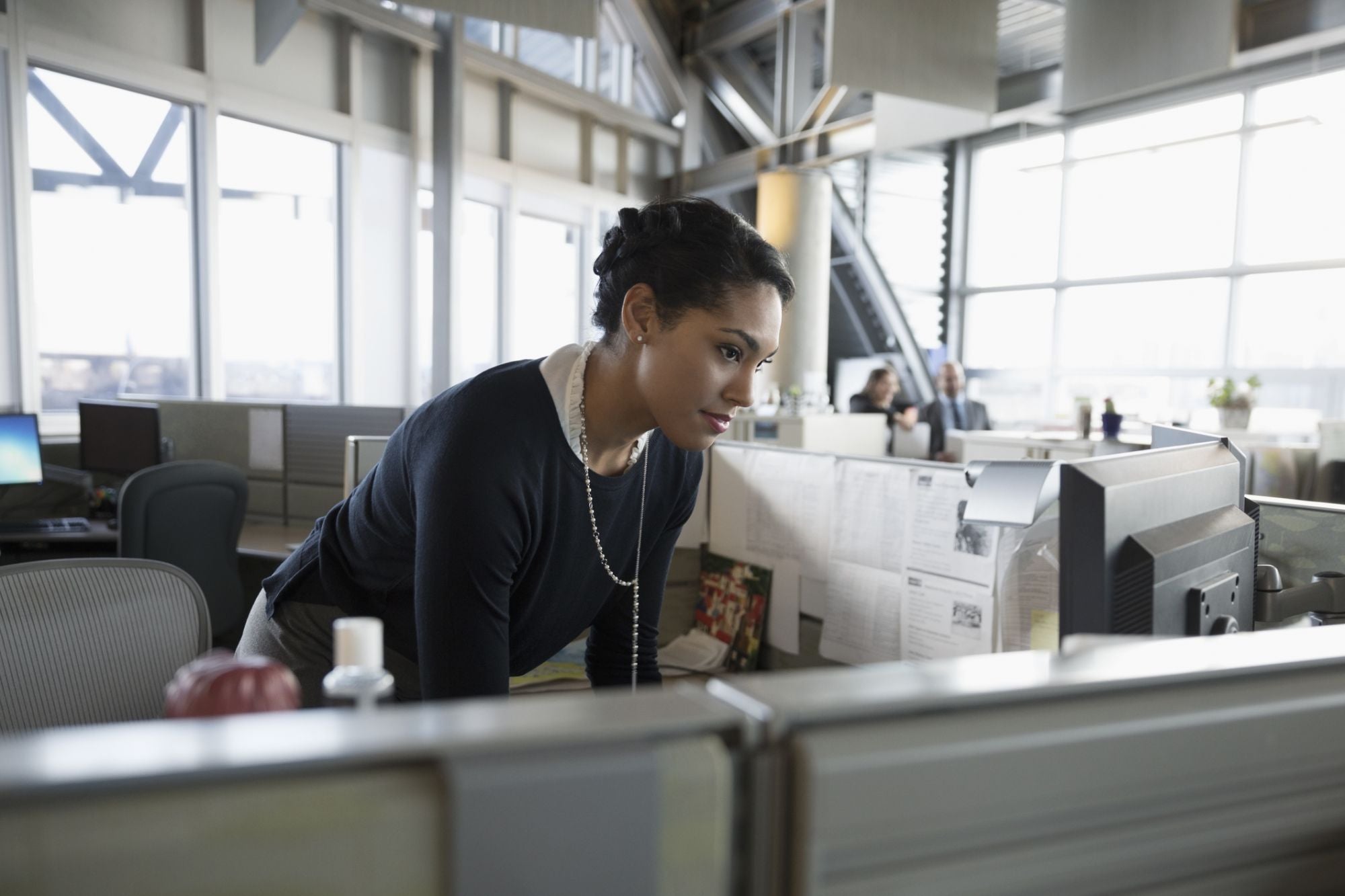 Opinions expressed by Entrepreneur contributors are their own.
Many people that I meet tell me that they dream of starting their own business. I always ask them, "Then why don't you?" They typically respond by saying that they have so many financial and personal responsibilities, that they can't just quit their job to start a company, etc. Then I tell them my story …
Related: How to Use Your Current Job to Start Your Next Business