Cloud9 and 100Thieves on easy mode – LCS opening day match predictions
The lock-in phase of the LCS opens this weekend with a packed schedule of games, beginning with matches from Group A on Friday night. Here is a breakdown of some key matchups along with LoL betting predictions from the day's action.
Let us start with an early disclaimer that Golden Guardians and TSM will be playing with their Academy rosters due to multiple Covid-19 issues within both teams. That has completely changed the dynamics of the early lock-in games. For example, Cloud9 have become massive favorites in their opening match against Golden Guardians.
Cloud9 vs Golden Guardians
Cloud9 may not have the roster to compete against the rest of the field on a competitive basis but they certainly have enough depth and skill for this match against Golden Guardians. They will have Blaber in the jungle and Fudge as mid laner, their only two surviving members after the franchise decided to overhaul the roster.
Fudge, who averaged 3.67 kills, 1.7 deaths and 5.7 assists at a sterling KDA of 5.5 along with a creep score of 273.52 and a CSPM of 8.3 in the summer split of 2021, will now have two Korean players in the lanes to his left and right. Summit will now occupy the top lane for Cloud9 and Berserker in the bottom lane.
Even though this is a roster that may take some time to find their chemistry and offensive fluency, this match against GG will be a welcome opportunity for the team to pick up the requisite confidence to make quick progress in the lock-in phase.
TSM vs 100 Thieves
Usually, a match between TSM and 100 Thieves to open a new split of the LCS would draw plenty of eyeballs. Not this one though, with TSM having been forced to resort to a roster that is not at the same level (not even close, if we're being honest) to this 100 Thieves unit.
The difference between the Academy set-up and the main team for LCS franchises is not massive, especially considering several Academy players are brought in as replacements for players struggling for form or more recently, with Covid-19 issues. In this case, though, 100 Thieves will show that statement to be only partially true with a resounding performance.
This is a crucial split for 100 Thieves. The franchise has drawn plenty of attention for the right reasons after winning the LCS Championship last season by beating Team Liquid 3-0 in the final. They would be desperate to ensure that the win was not a flash in the pan with another consistent display in the spring of 2022. There is no reason there won't be a repetition either. 100 Thieves have retained their core roster for this split, which could be the difference between the best and the rest as other teams find their best fluency.
No player had a kill rate of more than four in the regular season of the summer split but they were all so consistent through that period. Closer had the best kill rate, producing 3.73 kills per map, but he was also the most efficient player, with 1.85 deaths and 5.81 assists that picked up his KDA to 5.17, along with a creep score of 202.46.
FBI will continue to patrol the bottom lane this season. He may want to improve on his kill participation rate slightly this season after producing 3 kills and 6.12 assists per map on average in summer. These two will be key players for 100 Thieves this season, including the season opener against TSM.
Back 100 Thieves to win despite their lower LoL odds.
Troubled waters: The NLC is struggling to stay afloat after Riot's sweeping changes to EMEA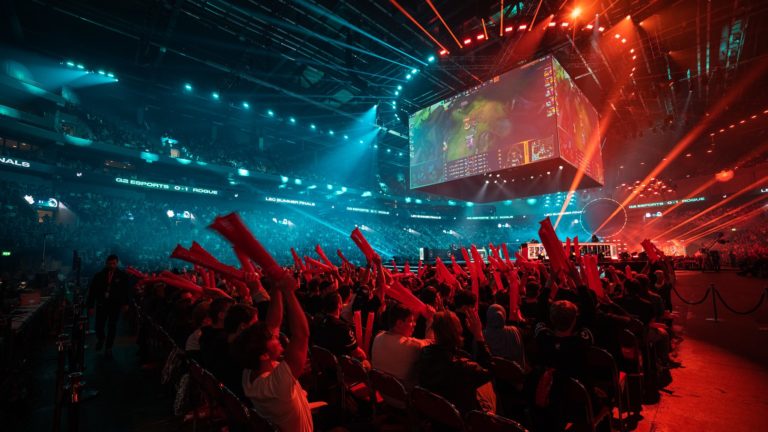 Before the new year begins, Riot Games revealed an entire treasure chest of changes headed to the European League of Legends scene, including a regional name change, new formats for the LEC, and a new ecosystem for tier two organizations. One league, however, is struggling to tread in these new waters: the NLC.
NLC teams are reportedly struggling to find funding and sponsors for the 2023 season due to the unstable situation in the league, according to independent journalist Brieuc Seeger. Recently, multiple major esports teams have pulled out of the league, including Excel Esports and Dusty Esports. Bifrost has also reportedly parted ways with all of its League staff, according to Seeger.
The league has been running since 2020, and has featured the Academy teams of several major European esports organizations, like Excel Esports, Astralis, and Fnatic. After an unsuccessful year in terms of finances, however, the NLC was forced to downsize its entire operation and become a non-accredited league. As a result, Seeger also said that sponsors are now hesitant to fund the league, especially after the NLC's prize money and stipends were reduced from €200,000 to €45,000.
Related: LEC is getting a new look in 2023: Riot introduces 3 splits and over 300 games
"We tried our best throughout the year but sadly, we did not hit our partnership goals due to the current market situation," the NLC said in a statement. "As such, it is no longer financially viable to continue at the level at which we have been operating. Therefore we have to take a step back for 2023 to establish an alternative path to lead the NLC into the future."
There will be two splits in the year, one pro-am tournament called the Aurora Cup, and there will be eight or 10 teams competing in 2023, depending on the feedback from the teams. If the situation worsens, however, the NLC might need some major help in the coming months if this league wants to survive the new year.
k0nfig returns to CS:GO for Heroic at BLAST Premier World Finals
Heroic have confirmed ex-Astralis player Kristian 'k0nfig' Wienecke will compete for the team as a stand-in for Martin 'stavn' Lund for the upcoming BLAST World Final 2022. Heroic made the decision to rest stavn for the end of the season.
k0nfig returns to CS:GO for his first LAN appearance since September's ESL Pro League Season 16, after his Astralis contract was terminated a month later amidst reports of a brutal altercation in Malta. Astralis released k0nfig amidst a roster shake-up for the Danish outfit, also bringing back Nicolai 'dev1ce' Reedtz around the same time after a period of mixed results for the four-time major champions.
Heroic released a statement on Twitter to confirm the news, after rumors spread early on Sunday regarding his possible involvement. 
k0nfig returns to CS:GO: is it a risk for Heroic?
Heroic find themselves in career-defining form, coming agonizingly close as runners-up at the amazing IEM Rio Major 2022. Just weeks later, Casper 'cadiaN' Møller and his team were on top of the world, defeating FaZe Clan in their hometown of Copenhagen at BLAST Premier: Fall Finals 2022. Though k0nfig is undeniably a skilled player, Heroic will be desperately hoping he can avoid controversy during his stint with the Danes.
Heroic will be aware that taking on a currently-controversial figure represents a huge risk, especially as they find themselves as one of the best CSGO teams in the world. Excitement around this Heroic roster has been building for a few months now, so if k0nfig can keep results ticking along quietly, the team will see that as a great return on their investment. 
Doubling down on Matthews: TSM adds Ari and Whitemon to Dota 2 roster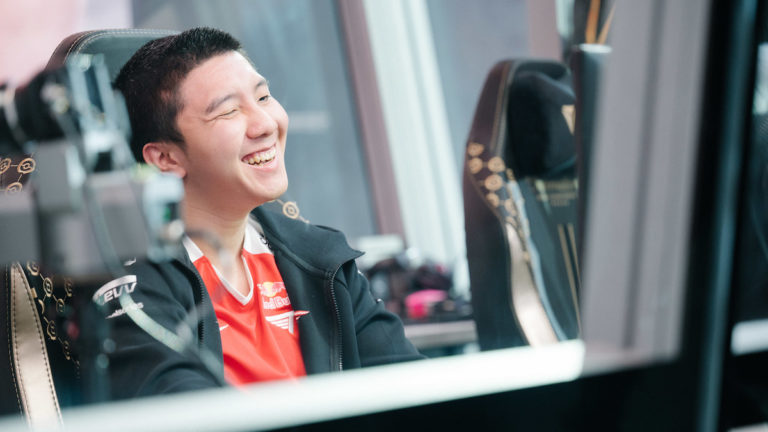 TSM's Dota 2 roster has been going through major changes after the team's disappointing run at The International 2022. Earlier in the roster shuffle season, TSM parted ways with Dubu, moved MoonMeander to the coach position, and the organization announced Matthew "Ari" Walker and Matthew "Whitemon" Filemon would take on their mantle.
In addition to Evil Geniuses moving to South America, TSM's latest roster move is one of the most intriguing in the North American Dota 2 region. Not only did the team bring in two talents from two different parts of the world, but the roster got dramatically younger in the process.
MoonMeander and Dubu are 30 and 29 years old, respectively, while Ari is 19 and Whitemon is 22. With MoonMeander moving to a coaching position, it looks like TSM decided to bring in young talent in the hopes of developing them in NA.
Despite his young age, Whitemon has been a part of strong rosters in SEA like Geek Fam and T1. Ari, on the other hand, was only beginning to participate in the Dota Pro Circuit, as he only previously played with Into The Breach. Ari's resume might look a little short in Dota for now, but his past speaks volumes.
Ari is a former Heroes of the Storm professional player who made the transition to Dota 2 in 2019 after HotS scrapped its esports scene. Only two years after making the switch, Ari reached 9,000 MMR and 11,000 MMR in 2022. His ability to learn rapidly and improve in an unmatched speed were recognized by other European talents, and Ari made it to the TI11 WEU qualifiers with Into The Breach, finishing fourth.
With TSM's roster getting even younger, it will be up to coach MoonMeander to shape the hot-blooded talent into the best versions of themselves. The current iteration of TSM features:
Enzo "Timado" O'Connor
Jonathan "Bryle" Guia
Jonáš "SabeRLight-" Volek
Matthew "Ari" Walker
Matthew "Whitemon" Filemon