BTS Pro Series Season 13 Americas
All eyes on the South American teams at BTS Pro Series S13 Americas. Demand for reliable and affordable SA teams in the region soared after its TI11 representatives delivered phenomenal results.
More importantly, it was a stab at its North American counterparts, which have traditionally been deemed the superior region. As such, the BTS Pro Series S13 Americas is worth watching because there are several notable teams competing.
BTS Pro Series S13 Tournament Format and Teams
We covered the BTS Pro Series S13 SEA yesterday, which share similar tournament format. With the exception that several high-profile teams have reserved slots in Playoffs while the other participants, aka Phase 1 seeds, compete in Play-ins to qualify for group stage. Infamous, DogChamp, No Runes, 5RATFORCESTAFF, Alpha, The Cut, Cringe Crew, and Team Brasil are Phase 1 teams.
Phase 2 seeds include Thunder Awaken, Hokori, Wildcard Gaming and Infinity, which await in group stage. Phase 3 seeds enjoy the luxury of Playoffs slots, which ironically include TeamSoloMid, beastcoast, nouns, and an unrevealed team.
All eyes on South America
SA teams are the new craze in town, even the North American powerhouse, Evil Geniuses, is eager for one.
Bestcoast and Thunder Awaken's unicorn roster comes into the frame as the most accomplished SA squad in TI history. TA scouted the roster after TI10, which formerly played for NoPing esports. While the latter org eventually fail to build a team that rivals its predecessors, TA went on to make history.
Unfortunately, even a promising line-up such as TA's doesn't last long as all TA players departed right after TI11. Nevertheless, TA will eventually showcase its new line-up at BTS Pro Series S13 as group stage begins on November 25. This might explain why TA only got a Phase 2 slot despite their great accomplishment at TI11.
Whereas, their local rival, beastcoast boasts a confident roster, featuring two former TA players, Herrera "DarkMago" Gonzalo and Rafael "Sacred" Yonatan. The two carry players have been credited for many crucial plays during their time in TA, so beastcoast's decision to recruit them might just be a game-changer for beastcoast going into DPC 2023. Unfortunately, it's the end of an era for the former TI9 Infamous roster with two founding players out.
North American powerhouses
It's a rough off-season for North American Dota 2 teams, as all their representatives drop like flies at TI11. While EG looks to play at the SA region for a more promising team and affordable division, TeamSoloMid remains true to the NA roots.
Nevertheless, they have recently announced the departure of Kim "DuBu" Doo-young, while there has not been any news on the other players. This is unusual, considering a roster change of only the hard support player would mean absolutely nothing when DuBu wasn't their captain/drafter previously. Hence, we might just see TSM shock the fanbase with a more drastic roster shuffle.
Nouns also recently announced the departure of Guilherme "Costabile" Costábile and Nicolas "Gunnar" Lopez, their carry duo. This is a breath of fresh air since new carry players redefine the team's playstyle altogether.
The Big Reveal
It wouldn't be too farfetched to predict the final invite might just be for Evil Geniuses. The slot in Phase 3 is for top candidates in the scene, so we can only expect the biggest namesakes to be in that slot. Since EG hasn't announced their official roster yet, it seems natural that BTS Pro Series S13 Americas kept their final invite under closed doors.
Of course, the less exciting potential invite could just be Quincy Crew (formerly Soniqs). EG hasn't participated in BTS Pro Series for several seasons, so the odds of having EG debut their new roster here might just be too good to be true.
Regardless, the BTS Pro Series S13 Americas features a narrative into what we can expect from the Americas region at DPC 2023. With SA teams being the prominent one, NA teams have to pick up their pace momentarily.
Alpha7 dominate their way into PMGC Finals, heartbreak for Bacon Time
The PUBG Mobile Global Championship (PMGC) 2022 League Stage has ended with the Last Chance wrapping up on Dec. 4. The Last Chance was quite literally the final place for the teams to book their slots in the PMGC Grand Finals.
For teams like Alpha7 Esports and Vampire Esports, it was domination, while the two-day last-chance qualifier spelt heartbreak in the camps of Bacon Time and HVVP.
Brazil's Alpha7 Esports are way ahead of the competition
Brazil hasn't traditionally been a strong region for PUBG Mobile esports – especially against Asian teams. However, Alpha7 Esports has been proving the naysayers wrong in 2022. Firstly, the team placed second in the PMWI earlier this year.
Now, they absolutely dominated in the PMGC League Stage's Last Chance to become one of the favorites going into the PMGC Grand Finals.
Consistency was the name of the game for Alpha7. From the 12 matches, the Brazilian squad got seven top-five finishes, three of which were chicken dinners. To put their domination into numbers, they finished with 163 total points, a whopping 44 points ahead of second-placed Vampire Esports.
Heartbreak for HVVP, Bacon Time, and LGD Gaming
The PMGC is the pinnacle of PUBG Mobile esports – and even the slightest drop in performance can affect your road to the championship. That's exactly what happened for HVVP, Bacon Time, and LGD Gaming
HVVP came into the Last Chance with their heads held high – having placed first in the Survival Stage just the day before. They were up against roughly the same set of teams they faced in the Survival Stage. Thus, just continuing to do what they were already doing would have seen them through to the Grand Finals.
However, the team weren't able to replicate that performance and got back-to-back low-place finishes. They were able to almost make it to the Grand Finals, though, with two great games where they placed first with 14 and 10 kills, respectively. However, a last-match chicken dinner by Brazil's INCO Gaming saw them edge out HVVP to the Grand Finals by just one point.
Thailand and China, on the other hand, are two of the strongest regions for PUBG Mobile esports. Thus, Bacon Time and LGD Gaming were among the favorites to take home the PMGC trophy. The two teams were on a good track to do so as well with great performances in the Group Stage and Survival Stage.
The Last Chance was their kryptonite, though, as the teams appeared as only a fizzle of their usual amazing performances. Bacon Time placed 14th while LGD Gaming came in 12th place – both teams ending their path in the PMGC 2022.
PMGC 2022 Grand Finals: All teams are locked and loaded
The top-five teams from the PMGC Last Chance have made it to the PMGC Grand Finals. Here, they will be amongst the 16 teams competing from Jan. 6 to 8 in Jakarta, Indonesia for the title of world champions. All the 16 teams are as follows:
They will compete across 18 matches (six per day) to determine the winners. You will be able to catch the action live on the PUBG Mobile Esports YouTube channel.
Cloud9 reportedly looking to replace one CS:GO player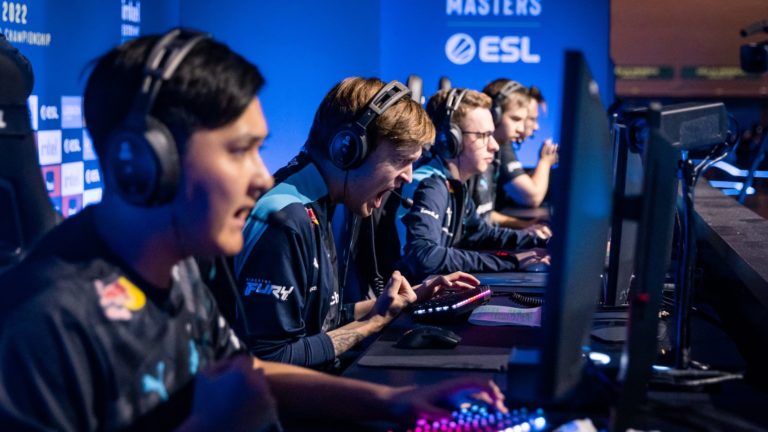 Cloud9 is reportedly poised to make a major change to its CS:GO roster.
The squad is aiming to replace Timofey "interz" Yakushin, according to a report from HLTV today. The information was first made public by CIS leaker Alexey "OverDrive" Birukov and is said to be confirmed by multiple HLTV sources.
The American organization is yet to confirm the change, but it reportedly has a few players in mind that could replace interz. Igor "Forester" Bezotecheskiy, Sanjar "SANJI" Kuliev, and Timur "buster" Tulepov are all candidates.
The former is currently playing under Entropiq's banner, though he was put on a transfer list on Oct. 13. When it comes to SANJI and buster, the duo have been sitting on Virtus Pro's bench after being sidelined in October, and May, respectively. Virtus Pro roster isn't likely to make any changes since the team, playing under the name of Outsiders, recently claimed the IEM Rio Major tile.
If the interz change comes to fruition, it would be the first shift in the lineup since July 2020, when Abay "HObbit" was added to the roster. Since then, the squad played under Gambit Youngsters, Gambit, Players, and most recently, Cloud9.
C9 didn't find much success in the second half of the 2022 season. They reached the semifinals at the ESL Pro League Season 16 but were defeated in the Rio Major's quarterfinals. In the first half, they won IEM Dallas 2022 but fell short in PGL Antwerp Major and other significant events.
Viper names the one League team he can't wait to face in his return to LCK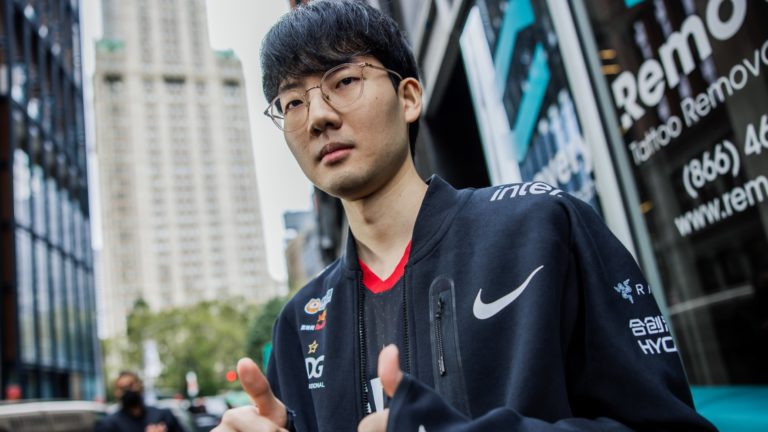 Park "Viper" Do-hyeon revealed the one League of Legends team he's eager to play against in the LCK next season.
In an interview with Korizon on Nov. 4, the AD carry said T1 are the team he's "the wariest of" and also the "most excited to face" upon his return to the LCK with Hanwha Life. The player also shed some details as to why T1 are the biggest challenge in the South Korean league.
"They did not change their roster when every single player on that team is so good, and I'm curious to witness just how stronger this T1 team has the potential to become," Viper explained.
The 22-year-old also said he's wondering how it will be to face T1 on a more regular basis. "It will be my first time going against T1 in a while, and I would be excited to see how they have grown and changed," he said.
In the offseason, T1 have been the only team to not make any roster changes in terms of players when preparing for the 2023 season.
The 2023 season will mark a return to the LCK for Viper, who spent the last two seasons with EDward Gaming in the LPL. With the Chinese organization, the player won Worlds 2022 and also hoisted the LPL Summer Split trophy that same year.
Following the 2022 season, where EDG and Viper failed to defend their Worlds title after losing to DRX, the player made the decision to return to his home region. He joined the newly-founded Hanwha Life roster, alongside two 2022 World Champions, Hwang "Kingen" Seong-hoon and Kim "Zeka" Geon-woo.