Blast Premier Spring Groups – Key storylines ahead of opening day
The season of BLAST Premier is finally upon us!
The BLAST Premier Spring Groups have been announced and there will be some exciting games this week. With all teams advancing to either Showdown or Playoffs, we are in for some fun build-up of storylines and could set the bar for rivalries in the upcoming year.
Let's look at the teams and  to keep an eye on.
Na'Vi
Can the kings hold onto their throne? The CSGO odds are certainly in their favor.
Every other roster this season is built around beating Natus Vincere in a bo3 series. Their tactics are studied in-depth, and every team is fully aware of what NaVi has to offer. Can the 2021 Champions keep innovating to stay up at the top and truly cement their ERA?
FaZe
With Ropz coming in to replace Olofmeister, FaZe now packs a much more significant punch. Anytime Karrigan has been given the tools to do the job he has succeeded. This lineup may be his last chance at winning a major, so expect them to use this tournament to try and get a feel how they will play together. Don't expect them to go all the way at this one, but expect to see some fun and competitive matchups whenever they're on the server.
Liquid
With a new lineup consisting of EliGe, NAF, oSee, shox and nitr0, we may be in for a treat whenever these guys are playing. oSee is the young talent, shox is the grizzled old veteran who can always pull off a clutch and EliGe the all-american talent. With nitr0 and NAF to round out the comp, we may see a return of the "old" Team Liquid. They certainly have a good looking team after the roster moves.
G2
After months and months of hype, we will finally see if m0NESY can perform to the same level he did agaisnt Tier 2 teams. With additional pressure due to the hype, we are yet to see if he is mentally capable of playing on a top tier team. Aleksib will also show us if his style of in-game leading works on this roster. NiKo may have less weight on his shoulders if his new teammates are worth their lot. A solid AWPer in m0NESY would open up so many possibilities for this squad.
Vitality
The big storyline we have all been waiting to see. This roster has been touted as the team that will bring down S1mple and Na'Vi. They have had a couple of months to prepare. Hopefully we can see a version of them that is slightly polished. Being their premier event, it may still require more time to figure out how this roster works together. Though they may not go far in this tournament, they will have many games to try out new things and see what works. They have one of the best minds in the game in z0nic, so hopefully this initial tournament is enough to give him the intel he needs to put the players in the right places.
---
Check our Esports News section for daily updates and match predictions as BLAST Premier Spring gets going.
Leaked Apex Legends Hardcore mode could break recycled LTM trend—but players already doubt it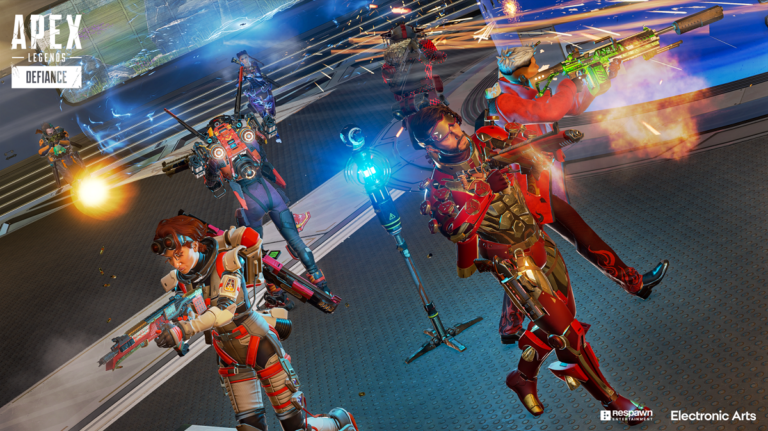 While the Wintertide event succeeded in bringing in a season 15 high player peak on Steam for Apex Legends, it didn't do much to address players' criticisms of the game using recycled and reused limited-time modes. This go-round for the Winter Express is the fourth year in a row that some version of the LTM has appeared in Apex, and the general sentiment on its return has been middling.
So it's not exactly a surprise that a recent leak from ThordanSmash caught the attention of the community. The popular content creator and insider teased a new mode that might be coming to Apex: Hardcore battle royale.
According to Thordan, the new mode will be one where players will be eliminated much more quickly and will put significant value on game knowledge. There won't be any HUD, the highest armor available will be the base white body shields, and bullets will do more damage than they do in the base game. There also won't be any Gold rarity items except for weapon hop-ups. That means items like Gold helmets that make abilities recharge faster and Gold backpacks that allow players to carry more health items won't be used in the mode.
In addition to these changes, there will be fewer health items, according to Thordan. This will make for an extremely fast time to kill (TTK) that should have players thinking and rethinking every single rotation and move they make on the battlefield.
Whether this is another LTM on the way or the new mode inhabits a more Control-esque role, a popular mode that commonly returns and feels more akin to Arenas than most LTMs, players are already split on whether a Hardcore mode in Apex is a good idea at all.
There are players who seem excited about the prospect of a Hardcore mode, but several others have brought up how the idea feels like an accelerated version of the standard non-ranked battle royale mode, with no incentive for players to take the mode seriously. That would most likely result in incredibly short games or long stretches where teams that decide not to hot drop don't see any fights. 
There's also some precedent in Apex for players not loving a significantly shorter TTK: the much-maligned nerf to all body shields in season six, where all body shields got 25 less health. The player outcry on the change was strong enough that Respawn reverted the change a few weeks into the season since players didn't enjoy the shorter TTK that the shield change enabled.
The new Hardcore mode sounds like Apex with a more Call of Duty-style TTK, and it's debatable whether any Apex players actually want that. A new LTM is certainly welcome, but if an Apex mode feels more like a different game, what's stopping players from just going and playing Modern Warfare 2 instead?
Thordan also mentioned that other LTMs like Team Deathmatch and some other previously-leaked game modes are still in the works. This year has been a fairly successful one for breaking up the LTM cycle compared to 2021, with both Control and Gun Run being popular LTMs in the community. But the response to the newest leaked LTM has been decidedly lukewarm and it remains to be seen if a Hardcore mode will inspire much new interest in Apex.
First ESL Impact CS:GO tournament of 2023 to kick off in Katowice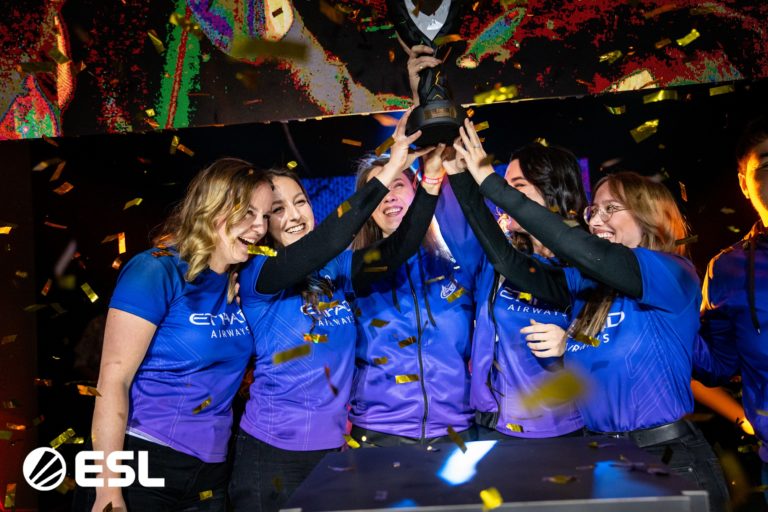 ESL Impact, the CS:GO circuit for marginalized genders, will return next year and the first stop will be in Katowice, Poland from Feb. 10 to 12, ESL announced today.
ESL has invited Nigma Galaxy, FURIA, CLG RED, and HSG to the tournament and four more squads will finalize the team list after qualifiers in Europe, North America, and South America are done. Nigma Galaxy were the best all-women CS:GO team of 2022, having won ESL Impact season one, ESL Impact season two, and ESL Impact Valencia throughout the year. FURIA were also consistent, having reached the grand finals of all three events.
The opening event of ESL Impact 2023 will run at the IEM Expo in Katowice and will be open to all fans, with no tickets required. This will be the first time a tournament for marginalized genders will take place in Katowice, one of the most iconic cities for CS:GO esports, since Intel Challenge Katowice in 2019, which was one of the best tournaments for all-women teams back in the day.
The open qualifiers for ESL Impact Katowice will take place from Dec. 14 to 18 in all three regions (Europe, North America, and South America). The best two teams hailing from Europe will qualify for the main event, while North America and South America will have one more team each.
ESL hasn't revealed the prize pool for ESL Impact Katowice 2023 yet, but the tournament organizer put $100,000 on the line for ESL Impact Valencia in 2022 and offered $123,000 for ESL Impact seasons one and two.
Team Spirit confirms rumors with new Dota 2 signing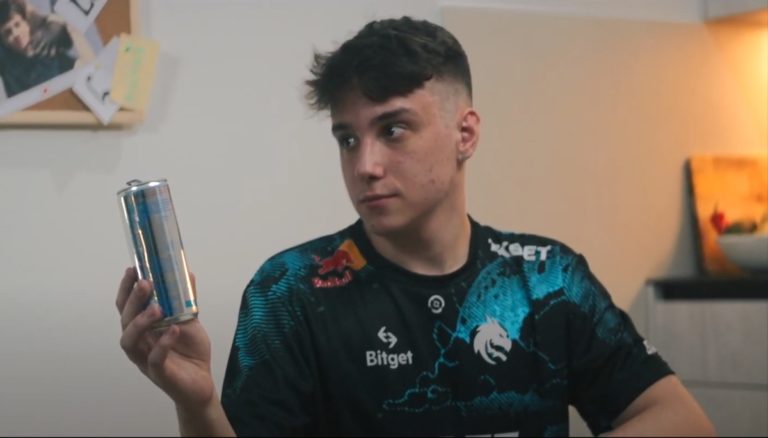 The International 10 champions, Team Spirit, are tinkering with their formula after TORONTOTOKYO decided to follow a different path for the 2023 DPC season. As its former midlaner embarks on a new journey, Spirit will fill the gap in its roster with Denis "Larl" Sigitov, the Dota 2 team announced today.
While the move is now official, it was leaked via an Instagram story from Spirit's boot camp in November. Larl was spotted among the other Spirit members while TORONTOTOKYO was missing, hinting at a roster change. 
Spirit announced the move in a fun video featuring the team's manager, Dmitry "Korb3n" Belov. As he thinks hard about who should take TORONTOTOKYO's place in the team, all signs lead Korb3n to Larl, and he finally decides to invite him to the squad.
Larl moves to Spirit after an impressive stint with BetBoom Team (BB). Larl's former home stormed through the Eastern European TI qualifiers and snatched a direct seat in the event while the favorites, Virtus Pro and NAVI, ate their dust.
BB's run through the qualifiers was an amazing display of strength in which the team was initially knocked down to the lower bracket by NAVI. After finding themselves one step away from elimination, BB channeled their inner beast and demolished NAVI and VP in back-to-back series.
Larl played an important role in BB's recent performance and he's only been playing at the highest level since the beginning of 2021. Having been scouted by VP's Prodigy roster, Larl has been one of the most promising up-and-coming talents in the EEU region. Now, he'll have the opportunity to show whether he has grown enough to take the ropes of the mid-lane on a TI-winning squad.