Blacklist International builds SEA Filipino super team for 2023 Dota Pro Circuit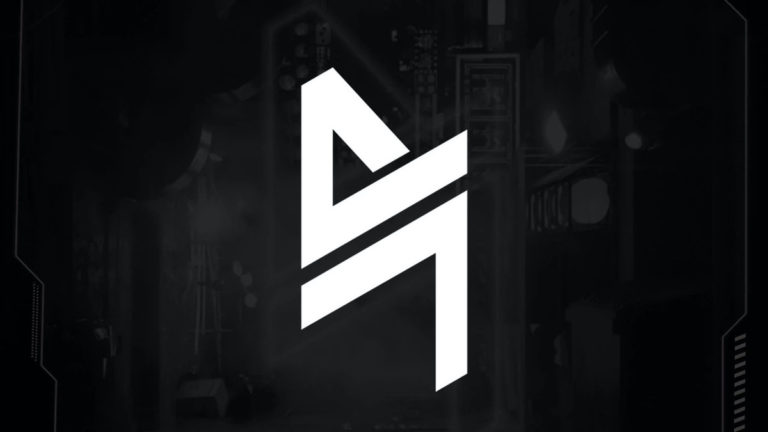 It's only been a week since Blacklist International acquired a DPC slot in SEA, and the organization just announced an All-Star Dota 2 lineup to fill it today.
Blacklist will be represented by an all-Filipino roster consisting of Marc "Raven" Fausto, Karl "Karl" Baldovino, Carlo "Kuku" Palad, Timothy "TIMS" Randrup, and Nico "eyyou" Barcelon.
With The International 2022 out of the way, the roster shuffle season has been in full force. Blacklist could snatch some of the most sought-after talents from the region ahead of the 2023 DPC season, as all the names featured on the roster had relatively successful seasons.
Despite being a core member of the Fnatic squad for two years, Raven parted ways with the organization in early November after a 13th-place finish at TI11. While making it to TI is an achievement of its own, Fnatic hasn't had a strong showing at the event since 2016.
Karl and Kuku moved from T1 to Blacklist after the T1 disbanded its roster. Adding ana and Topson to the squad before TI11, turned T1 into one of the fan favorites, but they couldn't pass through the Last Chance Qualifiers.
TIMS, on the other hand, is coming off one of the most memorable TI runs in SEA history with BOOM Esports. After dominating the SEA region for a year, BOOM found themselves against the ropes at TI11 and survived by causing upset after upset.
Eyyou spent the last months of the 2022 DPC season with Polaris Esports. While the team performed rather well in internal third-party tournaments, they also couldn't survive the Last Chance Qualifiers like T1.
As Blacklist gathered an all-TI-attending lineup, there's no doubt the organization will be banking on these players' personal and team skills to take the team to the most prestigious events of the Dota 2 calendar.
Gaming Corps Announces Approval for Netherlands Launch – European Gaming Industry News
Following a thorough executive search process, the Commissioners of the Alderney Gambling Control Commission (AGCC) have appointed Andrew  Gellatly to the position of executive director of the regulator.
Andrew brings to Alderney his expansive global network and more than 25 years of experience in the online gambling industry. He has an extensive professional background in journalism, consulting and research.
Lord Faulkner of Worcester, chair of the AGCC, said: "Andrew has established himself as a trusted voice in the global gambling industry. His career has been built on independence,
impartiality, and a deep knowledge of the sector.
"We look forward to Andrew representing the AGCC on the global stage, developing our strategy and ensuring our regulatory approach continues to meet the needs of licensees and operators."
Andrew founded both iGaming Business and VIXIO GamblingCompliance, the leading knowledge portals in the industry, and is a former Financial Times reporter on sport and gambling. He has led research on regulatory policy for governments, regulators, advisors and operators worldwide.
Andrew Gellatly said: "As the global online gambling market becomes more diversified and complex, there could be no better time for me to join the Alderney Gambling Control
Commission.
"Newly opening markets from Canada to Latin America are creating unprecedented opportunities for global facing businesses, with new products and new delivery channels. I will be extending Alderney's already established international profile as a collaborative, trusted and supportive regulator working with the highest quality brands and companies."
Andrew will be only the third executive director in the history of the Commission and will replace outgoing executive director Jorn Starck, who first joined the AGCC in 2007, and has
led the regulator since 2015.
IESF World Championship 2022 CS:GO Playoffs
We are entering the final stretch of the IESF CS:GO World Championship happening in Bali this week. Eight teams are entering Playoffs with $100k on the line.
After accumulating over 88 viewers in the 2021 edition of this global event, IESF will definitely look to boost those numbers as more competitive teams have been invited to the qualifiers. If you are interested in this event and want to place a wager or two, we will hook you up with all the necessary information regarding this tournament so do not miss out.
IESF World Championship 2022 Format & Teams
There is little to say about the IESF World Championship 2022 format. After the offline qualifier, we will see a total of eight teams battle it out across an upper and lower bracket(double-elimination format).
Basically, participating teams can only lose one match in the event. Everyone starts in the upper bracket and the losers move down to the lower bracket of the tournament. Whoever loses the match in the lower bracket is eliminated from the event. Every match, except the grand final, is played in the best of three format. As for the grand final, we are going to see a best of five format used. It is also important to mention that the team that reaches the grand final from the upper bracket will have an automatic 1-0 lead in maps.
Past IESF events did not bring much in terms of prize money. However, this edition of the IESF World Championship saw a lot of changes and now, eight teams will compete for their share of $100,000 in prize money. Even though this is not a spectacular number either, it is okay for the low level of competition this event brings.
It is also important for you to know that there are only three spots that will claim their share of prize money, and it looks like this:
1st – $50,000
2nd – $30,000
3rd – $20,000
As we mentioned above, the offline qualifiers just finished. There are three places up for grabs with 31 teams participating. Here's the eight rosters that booked their spot for IESF World Championship 2022 Playoffs:
Team Indonesia – Host country
North Macedonia – qualified via European Championship
Argentina – qualified via IESF Panam Open
Vietnam – qualified via Asian Championship
Algeria – qualified via African Championship
Mongolia – qualified via Groups
Germany – qualified via Groups
Team IESF (Russia) – qualified via Groups
Read also: k0nfig returns to CSGO with Heroic
Smart bets For IESF World Championship 2022
Now that you learned all there is about the structure and teams that qualified for this event, it is time to talk about who the smart money is on in this event. The fact is, there are a lot of unknown teams competing here and the possibility to make money from CSGO betting on this championship is high.
Two teams are hard favorites to win this event.
North Macedonia – given the fact that this line-up is basically BLUEJAYS roster, we are expecting big things from dan1 and his squad. It is also important to mention that these guys are defending the IESF World Championship title that they won back in 2021. We are positive that they have what it takes to go all the way yet again as we do not see Vietnam, Algeria, or Indonesia having a chance against North Macedonia in this one.
Germany – This is no one else but BIG fielding their academy roster and we already know that they are very capable. All in all, pay attention to team Germany as they are also among the favorites to lift the trophy.
The Playoffs duels are yet to be decided.
Read next: Who is regulating esports?
Jankos lists 3 LEC teams who will almost certainly reign supreme next season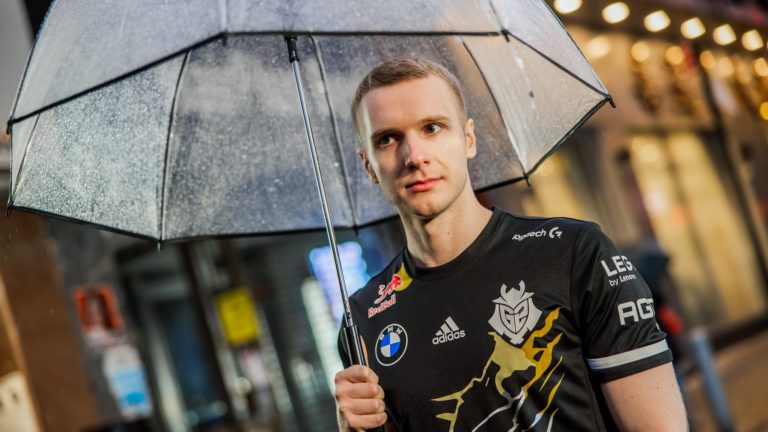 In the eyes of Marcin "Jankos" Jankowski, three teams will be strongest in the coming 2022 LEC season.
In a recent stream, the jungler listed three teams he considers the most formidable contenders for the European throne next year. This was excluding Heretics, for whom Jankos will reportedly play in 2023. G2 Esports, KOI, and Team Vitality will be the teams to watch next season according to the Polish jungler.
"No particular order… G2, technically should be KOI, and maybe Vitality," Jankos said.
When it comes to the last of the three teams, the Pole explained that it depends on "how they match as a team," considering they have multiple nationalities in their squad, which could shake up communication.
As of now, none of the mentioned teams have confirmed their rosters for the upcoming seasons, but there are plenty of rumors regarding them. G2 is reportedly bringing in Steven "Hans Sama" Liv and Mihael "Mikyx" Mehle alongside Martin "Yike" Sundelin, who will fill in the jungle role.
KOI, on the other hand, will keep Rogue's roster except for Andrei "Odoamne" Pascu, who is said to be joining Excel. When it comes to Vitality, however, the team reportedly acquired Matúš "Neon" Jakubčík and Norman "Kaiser" Kaiser, alongside Chinese jungler Zhou "Bo" Yang-Bo and T1 Challengers' top laner Kyeong "Photon" Gyu-tae.
The 2023 LEC season will kick off sometime in January with the inauguration of the 2023 LEC Winter Season, which will be the first of the three splits in the revamped format.