All Star Rank rewards in Pokémon Legends: Arceus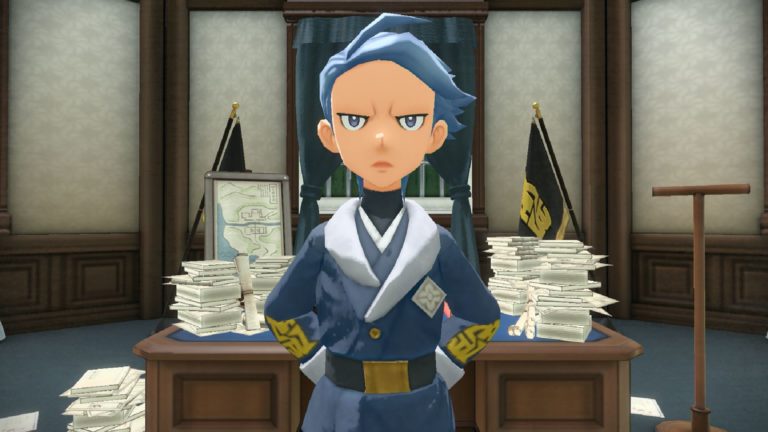 Since we first got an in-depth look at the game, Game Freak was telling fans that the main quest in Pokémon Legends: Arceus was building out the Hisui region's first Pokédex and interacting with wild Pokémon in ways the franchise has never explored before. 
With a game plan like that one, developers made an effort to come up with new ideas for the Pokédex, reworking the concept of the database into something bigger than it has ever been: an evolving, core gameplay mechanic. This was done by making the Pokédex play a role in how you progress through the game—or in simpler terms, having it level up as well. 
This was done by creating Star Rank, a ranking that denotes how far you have come in filling out your Pokédex. To increase your Star Rank, you need to earn Research Points by not only catching Pokémon to add entries to your Pokédex, but also completing Research Tasks. These are specific tasks that will have you observing and gathering more data on each species of Pokémon. 
You will receive frequent Pokédex Progress Reports as you advance through the game, and your Pokédex will show you your Star Rank in the bottom left-hand corner, along with how many Research Points you need to reach the next level on the bottom right of your screen. There is even a little notice above it, which tells you if you have Research Tasks completed but haven't turned in the data yet.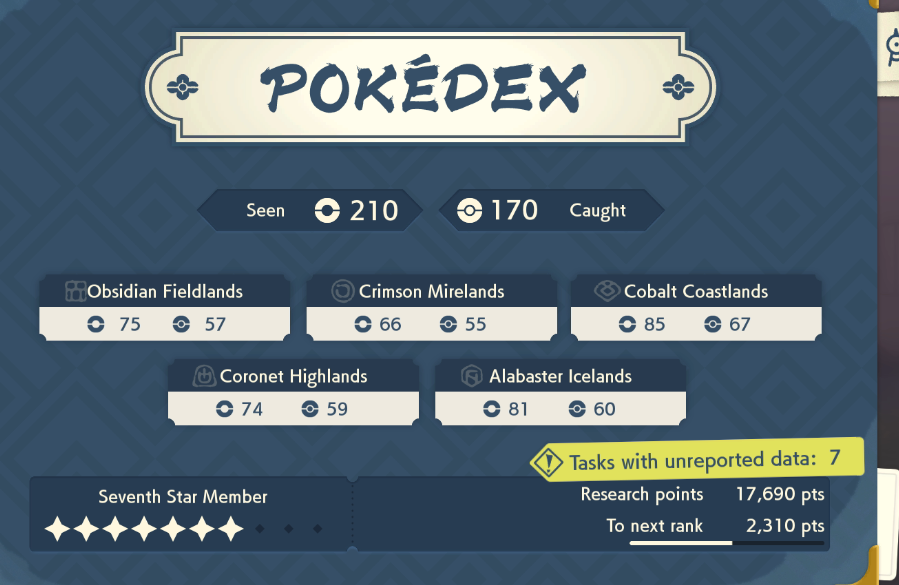 In total, there are 10 Star Ranks, with each rank bringing in a reward for the player. These will give players new tools and abilities to become a better member of the Galaxy Expedition Team. This includes access to new areas, the ability to use new types of Poké Ball, and increasing the max level that Pokémon will obey you. 
As you progress, here are all of the Star Rank rewards that will unlock at each time you are promoted: 
Rank
Rewards
Star Rank 1
Access to Heavy Balls
Heavy Ball Crafting Recipe
Revive Crafting Recipe
All Pokémon up to level 20 obey your orders
Star Rank 2
Access to Feather Balls
Feather Ball Crafting Recipe
Super Potion Crafting Recipe
All Pokémon up to level 30 obey your orders
Access to Crimson Mirelands
Star Rank 3
Access to Great Balls
Great Ball Crafting Recipe
All Pokémon up to level 40 obey your orders
Access to Cobalt Coastlands
Star Rank 4
Access to Leaden Balls
Leaden Ball Crafting Recipe
Hyper Potion Crafting Recipe
All Pokémon up to level 50 obey your orders
Access to Coronet Highlands
Star Rank 5
Access to Wing Balls
Wing Ball Crafting Recipe
All Pokémon up to level 65 obey your orders
Access to Alabaster Icelands
Star Rank 6
Access to Ultra Balls
Ultra Ball Crafting Recipe
Max Potion Crafting Recipe
All Pokémon up to level 80 obey your orders
Star Rank 7
Access to Gigaton Balls
Gigaton Ball Crafting Recipe
All Pokémon obey your orders
Star Rank 8
Access to Jet Balls
Jet Ball Crafting Recipe
Full Restore Crafting Recipe
Star Rank 9
TBD
Star Rank 10 (Max)
TBD
OpTic Texas Forfeits First CDL Series As Tempers Flare
It was a season debut like no other, and owing to some memorable and somewhat tragic moments, it's one that won't be forgotten for a while. For OpTic Texas, it was a heartbreaking season opener, with a complex and (in the eyes of some) potentially malicious situation bringing about the decision to forfeit the fixture against Minnesota Rokkr. It doesn't matter if you're blaming the stability of the game or the decisions of Rokkr's Cammy, it's a sour situation all-round.
In the closing seconds of the third-round match, a Control on El Asilo, Cammy summoned an SAE – a GA'd killstreak. There's a known bug concerning the SAE at present, and it causes the player to freeze in place upon kicking it off, and that's exactly what happened. There were single-digit seconds left in the game when Cammy called it in and owing to the bug surfacing, the COD League rules determined that the entire round should be replayed.
At that point, OpTic Texas had already won the round.
Controversial, To Say The Least
There are several key pieces of information to take away from this situation. Firstly, given that the SAE killstreak is GA'd, Cammy shouldn't have been running it in the first place. Furthermore, as a top-tier professional competitor, he should have recognised what it was that he was about to deploy, as the in-game menu does allow for a preview. Unfortunately, owing to limitations in the Modern Warfare II platform, once Cammy had set the SAE up, he couldn't remove it again.
For now, there are arguments hailing from all sides of the debate. There is the party that believes Cammy was playing maliciously, deliberately using the SAE to trigger the bug and force a replay, especially considering there was no way that Rokkr could have won at that moment, and triggering the bug did bring a replay order around. There's another party that believes it's an unfortunate series of events made up of several mistakes and shortcomings of the platform.
Fortunately, Cammy was on hand after the match to explain the situation from his perspective:
A Question of Competitive Integrity
This situation has cast a dark cloud around day one of the new season, and it's clear that this will be a year riddled with drama. It could have ended several different ways, but unfortunately, it went the most miserable way imaginable. For instance, OpTic Texas could have agreed to the replay and won the round again, or Rokkr could have respectfully forfeited the map or match owing to the use of the GA'd killstreak, mistake or not.
In actual fact, what has now happened is that Minnesota Rokkr fought tooth and nail for a replay, alienated a portion of its fanbase, and sent OpTic Texas off in a rage. This was easily the juiciest event to come out of the launch of the 2023 season, and it easily overshadowed the fact that Atlanta FaZe lost 1 – 3 to Boston Breach. As the memes targeting the OpTic Texas forfeit situation rolled in thick and fast, the Call of Duty community was sent reeling by what could just be called the latest in a long line of mishaps.
This is going to be a busy year – will Scump have his happily ever after as he heads toward retirement?
---
For more Esports.net Call of Duty news, check out our report on the League streaming exclusively on Twitch in 2023.
Astralis announces new LEC 2023 roster
Another LoL news was introduced as the European League of Legends team, Astralis, has announced its roster for the upcoming LEC season. While keeping mid laner Dajor and the bot lane duo Kobbe and Jeonghoon within the organization, Astralis also acquired Finn from EXCEL and 113 from Karmine Corp.
Ready for the new season
One of the most famous esports organizations especially in the western world, Astralis never had great success in League of Legends. Unlike its success in different gaming titles, Astralis failed to achieve anything worthy in LEC. The team placed ninth in LEC 2021 Spring, 7-8th in LEC 2021 Summer, tenth in LEC 2022 Spring, and lastly, ninth in LEC 2022 Summer.
Despite the disappointing result of the last split, Astralis decided to keep its core within the organization and make a change for the top side of the map. Last split, Vizicsacsi and Xerxe were the top laner and jungler of the lineup but Finn and 113 will replace them in the upcoming LEC season.
As mentioned, Finn will take on the top laner responsibility. The Swedish player started playing professionally under the Magistra roof and player for nine different teams before signing a contract with Rogue to compete at LEC. He attended Worlds 2022 with his team and then signed with Counter Logic Gaming. After a year in North America, Finn made his return to Europe with EXCEL. This year, he will be a part of the Astralis roster.
The new jungler of the organization is the young Turkish player 113. He started career in Turkey, with SuperMassive Academy. After his success with the team and insane solo queue performance, 113 was acquired by Giants Gaming. He spent the last season with Karmine Corp with names like Cabochard and Rekkles and won the EU Masters 2022 Spring Trophy. He recently parted ways with the organization to join Astralis.
The original core remains
Other than the top side of the map, rest of the 2022 Summer Split roster will remain within the organization. The German mid laner Dajor, Danish marksman Kobbe and South Korean support Jeonghoon are going to stick with the team. Looking at the roster from last year, only Vizicsacsi and Xerxe are not going to be a part of the team. Dajor, Kobbe, and Jeonghoon had decent individual performances last year but they failed to show it as a team. Astralis lacked chemistry last year and that is why they failed to qualify for playoffs.
On another note, the organization has not made it to the playoff stages since it was founded. Astralis' success in the European LoL esports world is surely not optimal. However, the organization still tries to form the best roster combining talented players to succeed in the region.
The new Astralis roster will compete against some of the best LoL players as the competition in Europe is pretty tough. With the combination of youngsters and experienced players, Astralis might be a real threat if they can build the chemistry needed. All of the players are very talented on an individual level but their communication and chemistry will decide their performance in the ucpoming LEC season.
Almost caught the captain: KuroKy to lead Nigma in 2023 DPC despite retirement rumors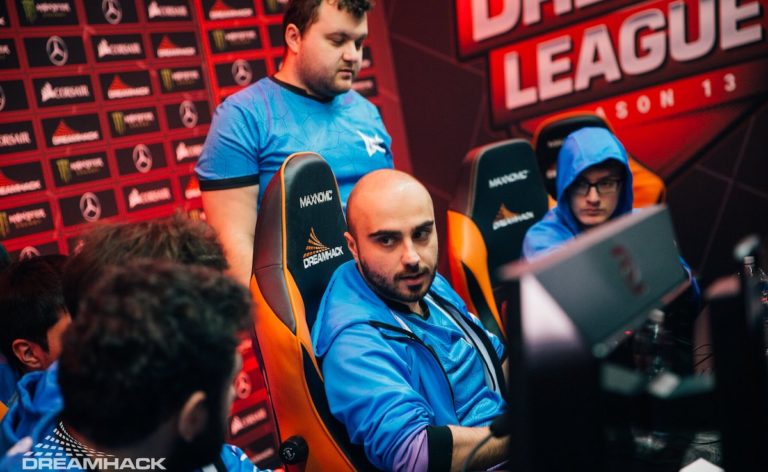 Nigma Galaxy spent the last Dota Pro Circuit season away from the spotlight in the second division of Western European DPC. Despite making it back to the first division, the team's future has been rather foggy; that fog has started to dissolve as the team announced KuroKy will remain at the helm.
Rumors surrounding KuroKy's retirement started to pop up after The International 2022 as the team had been silent for a while. Though Nigma hasn't officially confirmed the rest of its Dota 2 roster, the organization has been hinting that the majority of the roster could stick together for the 2023 DPC season.
At the time of writing, KuroKy is the only confirmed Nigma player for next season. However, Nigma has been posting content that could be seen as a verification for four other members. GH was featured in a YouTube video in early November where he addressed the rumors surrounding the Nigma roster. The position four player said that "everything was fine with the team."
Another social media post by Nigma featured SumaiL and Miracle- shaking hands, meaning four members of the team were confirmed in various ways, only leaving Mind_Control in the dark. Nigma's offlaner has been missing since the roster shuffle season began.
The only official roster change for the team is in the Coach position as rmN- was replaced by ImmortalFaith, formerly of Gaimin Gladiators. Given Nigma's hiatus from the highest level of the competition, a coach with recent TI experience is likely to become one of their greatest strengths in the upcoming season.