All Destiny 2 DLCs and expansions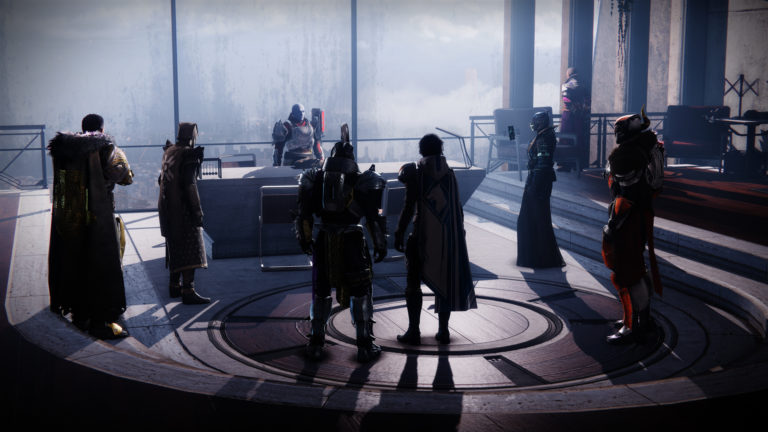 Since initially releasing in fall 2017, the folks at Bungie have released a lot of Destiny 2 content. The game is now in its 16th season and has released several major expansions so far, along with a couple of DLC's. That's a lot of content to keep track of, especially with the team changing which content is currently available.
For those looking to trace back the short but deep history of Destiny 2′s paid expansion, we've put them in chronological order for you.
Curse of Osiris, December 2017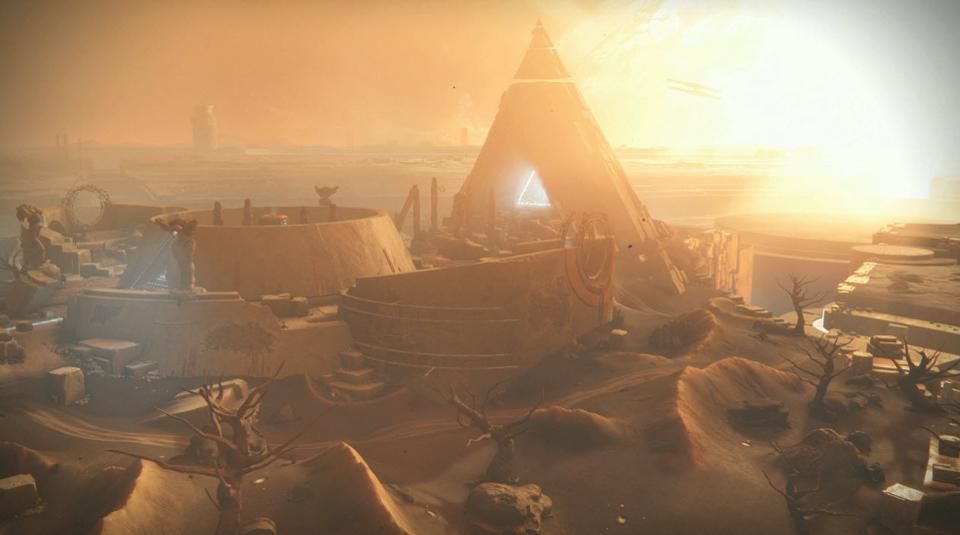 The first paid, major expansion for Destiny 2 was Curse of Osiris. This expansion released in December 2017 and introduced the destination of planet Mercury, where the Guardian would have to rescue Osiris from the Vex "in order to avert a dark future." The story missions pit the Guardian against a series of challenging Vex enemies and eventually the final boss in Panoptes, Infinite Mind.
Curse of Osiris also introduced two new strikes that took place in Mercury: A Garden World and A Tree of Probabilities, both in the procedurally generated Infinite Forest. The expansions also introduced the first of a new raid activity on The Leviathan called Raid Lairs, with Eater of Worlds.
Warmind, May 2018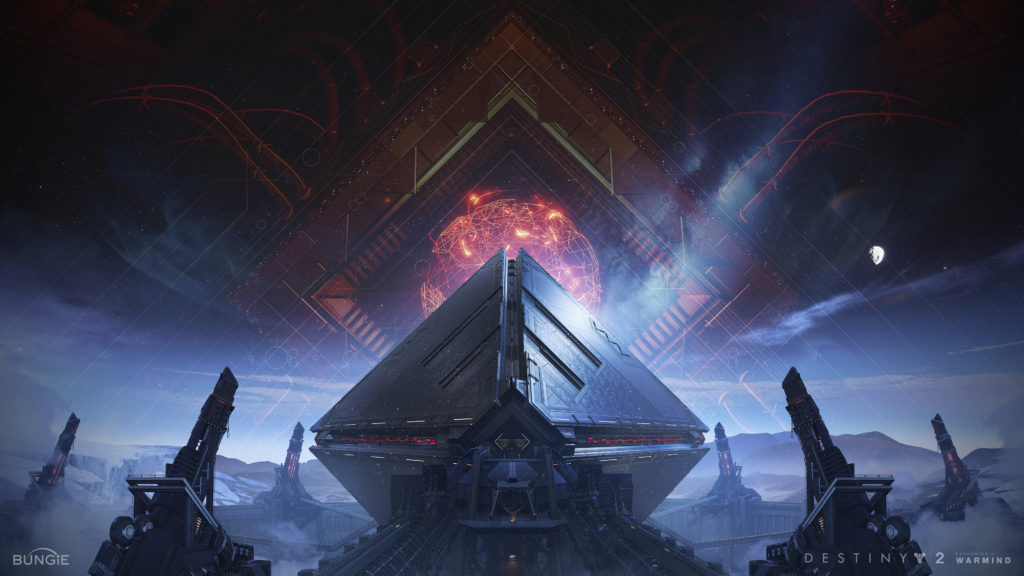 Warmind is Destiny 2′s second major expansion after Curse of Osiris, and the last one of Year One. Warmind added Mars to Destiny 2, via a region called Hellas Basin. On this destination, Guardians had to contend with an awakened Hive army and their worm god Xul, as well as the Warmind Rasputin.
Warmind saw the introduction of new mode that took place on Mars, Escalation Protocol, a wave-based public event that is reminiscent of horde modes from other games. Warmind also introduced the second and final Raid Lair, Spire of Stars. Additionally, the Valor and Glory ranking systems for PvP players were introduced.
Forsaken, September 2018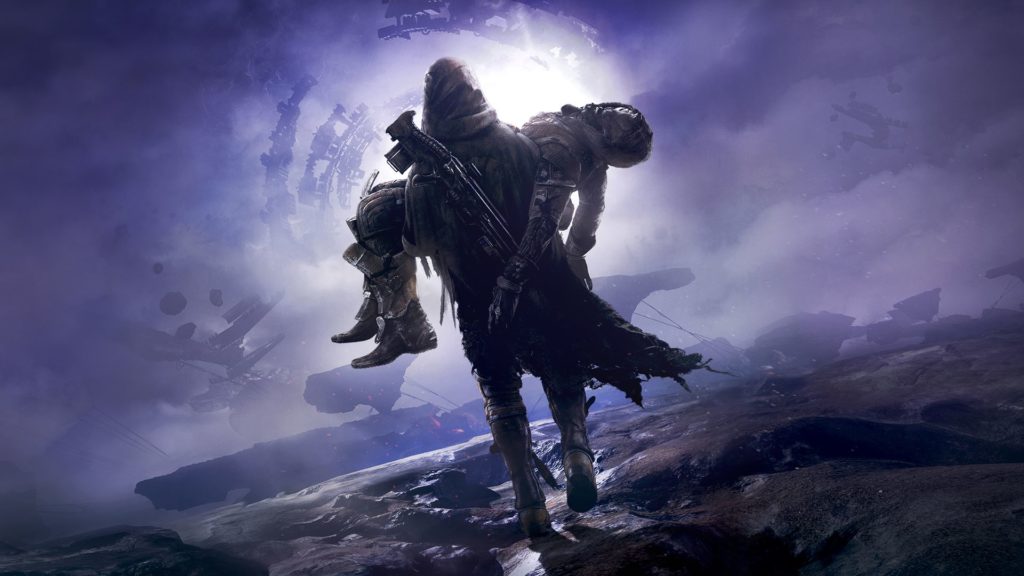 Forsaken, the third major expansion and what would be the first of larger yearly expansions for the game going forward, kicked off Year Two. Forsaken introduced two new destinations in The Reef: Dreaming City and Tangled Shore. Forsaken's lengthy campaign takes place across the new locations and introduced a new enemy in the Scorn, a corrupted, undead version of the Fallen. Guardians are tasked with hunting down the eight Scorn Barons, and these missions can be done in any order.
Forsaken was seen as the biggest change to Destiny 2 since the game came out. They added a new weapon type in the bow, a different super to each Guardian subclass (nine total), four strikes, a new raid in Last Wish, the PvPvE mode Gambit, a new Crucible mode called Breakthrough, and the first dungeon (shorter but still challenging raid for three players) in The Shattered Throne. Forsaken also saw the introduction of official seasonal content, which would forever change how Bungie released new Destiny 2 content.
Shadowkeep, October 2019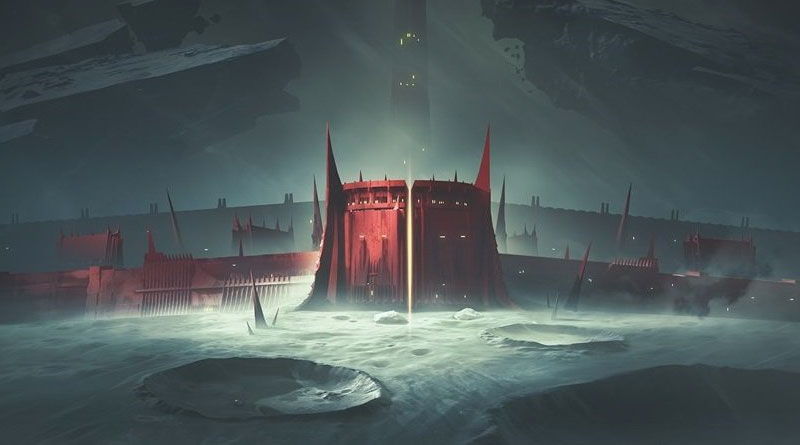 Shadowkeep is Destiny 2′s fourth expansion, their second massive yearly expansion, and Bungie's first after publicly splitting with Activision Blizzard. Shadowkeep reintroduces the Moon as a new destination, bringing back the iconic location from the first game. The story of Shadowkeep sees the Darkness resurrect numerous foes from the past, known as Nightmares, and forces the Guardians to work with Eris Morn to venture deep under the Moon's surface to face this new evil.
Shadowkeep introduced two new strikes in The Festering Core and The Scarlet Keep, as well as a new raid in Garden of Salvation, and a new dungeon in Pit of Heresy. Players could also complete a new PvE activity in Nightmare Hunts after completing the Shadowkeep main story. Shadowkeep saw the introduction of the Armor 2.0 system, which drastically changed how armor rolled out and could be modified.
Beyond Light, November 2020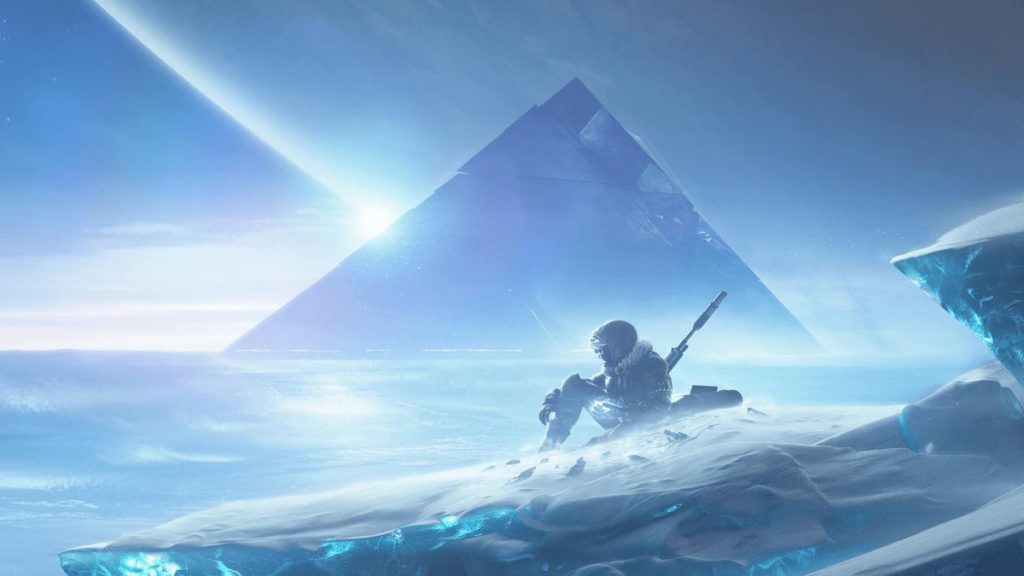 Beyond Light was Destiny 2′s fifth expansion. The newest expansion introduced the new destination of Europa, the icy moon of the planet Jupiter. Guardians first rescue a former foe in Variks, the Loyal from Eramis, the Kell of Darkness. Eramis uses the power of the Darkness manifested in a new power subclass called Stasis, and the Guardian must take on the Darkness themselves to stop her.
Described by Bungie themselves as the beginning of a "new era" of Destiny 2, Beyond Light saw the introduction of the free-to-play version of the game New Light. Additionally, Beyond Light saw Bungie vault a huge portion of Destiny 2′s content, since the game had gotten too large, and the team wanted to remaster this content and reintroduce it gradually over time. Titan, Io, Mars, Mercury, and the Leviathan areas were all vaulted, as well as the content and missions directly associated with these destinations.
As for Beyond Light itself, the expansion introduced two new strikes in The Disgraced and The Glassway, as well as a new raid in Deep Stone Crypt. Guardians could now modify their Ghost shells in the same manner as they could with their armor, as part of the Armor 2.0 update. The original Gambit was removed, with Gambit Prime being renamed to just Gambit. Lastly, the Cosmodrome from the original Destiny was reintroduced as a destination.
Bungie 30th Anniversary event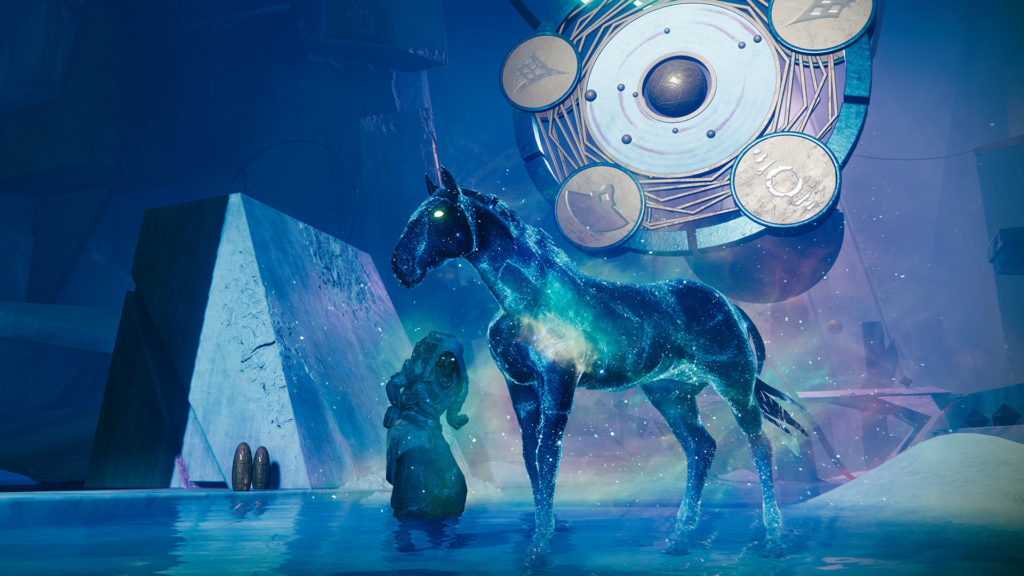 Released in December 2021, Bungie's 30th Anniversary event was a paid DLC that also added some content for free players, such as the Dares of Eternity six-player activity. It also added several new weapons inspired by previous Bungie titles, the Grasp of Avarice Dungeon, and plenty of new cosmetics.
The Witch Queen, February 2022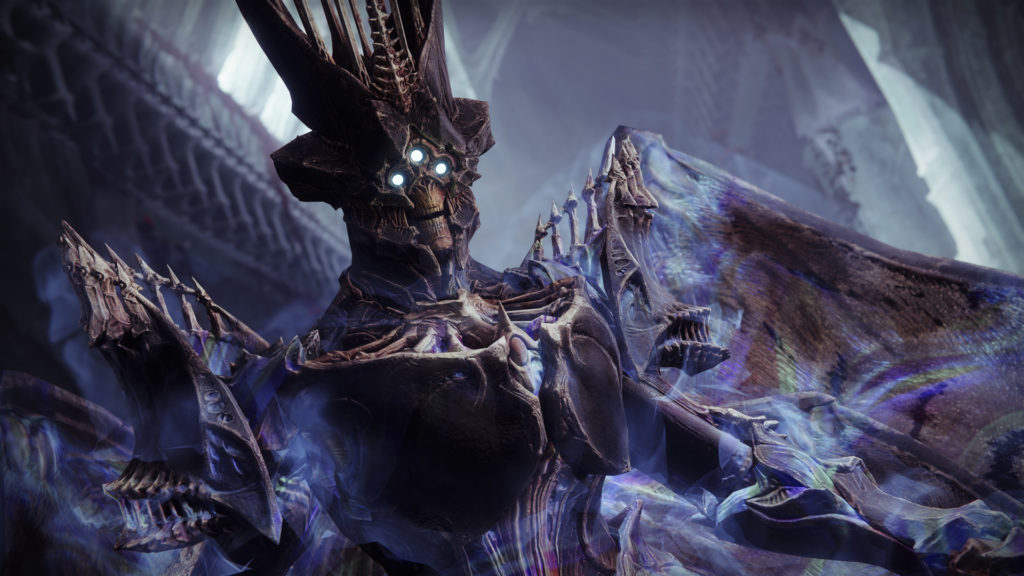 The Witch Queen is Bungie's latest massive expansion in Destiny 2, and possibly its best one yet. Savathûn, the Hive god of cunning has stolen the Light to create Hive Guardians and it's up to Guardians to investigate how. With a new destination, Savathûn's Throne World, a new raid, two new Strikes, and Destiny 2's best campaign yet with a new Legendary difficulty, The Witch Queen is a true game-changer.
The 2022 expansion also added a re-work of all Void subclasses to function the same way as Stasis, offering Fragments and Aspects to help customize player experience. Throughout 2022, Bungie plans to do the same for Solar and Arc subclasses as well.
Lightfall and The Final Shape, 2023 and 2024 (TBA)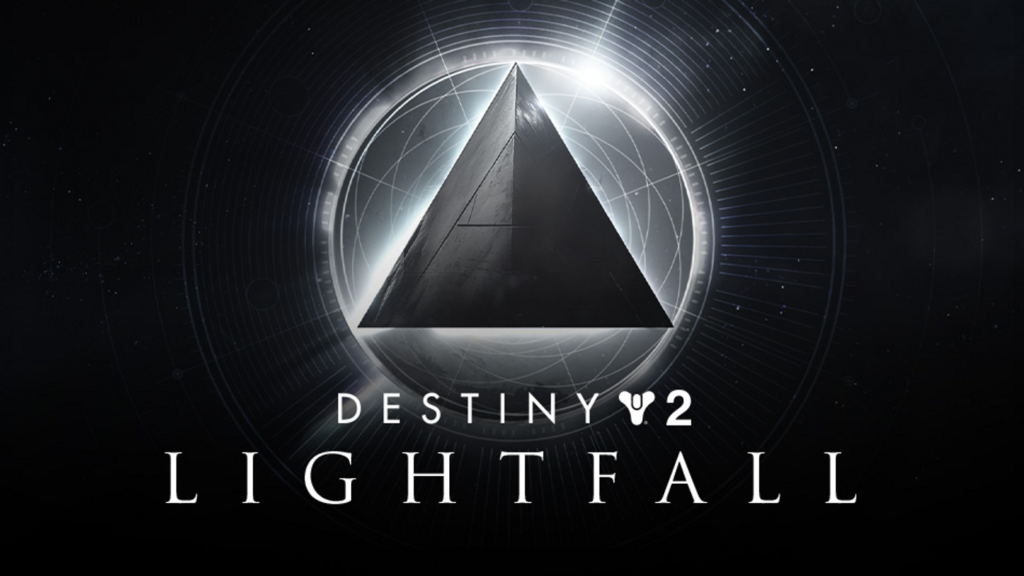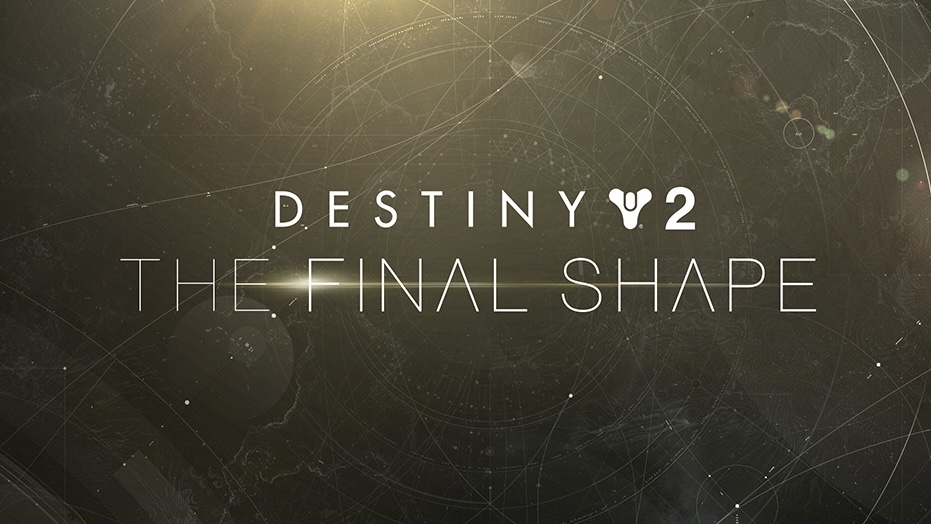 Due to launch some time after The Witch Queen, likely in 2023 and 2024 respectively, Bungie has announced Lightfall and The Final Shape as the next two Destiny 2 expansions. "The Light and Darkness saga will come to a dramatic conclusion" in these two expansions, but "Destiny 2 will continue beyond," Bungie teased in Aug. 2021.
Jankos lists 3 LEC teams who will almost certainly reign supreme next season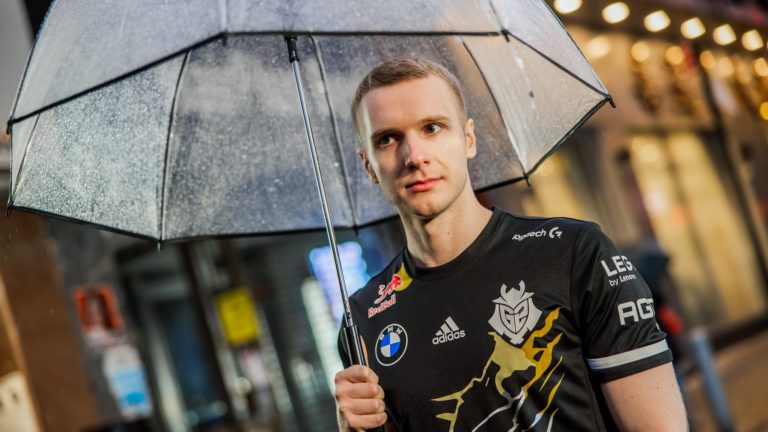 In the eyes of Marcin "Jankos" Jankowski, three teams will be strongest in the coming 2022 LEC season.
In a recent stream, the jungler listed three teams he considers the most formidable contenders for the European throne next year. This was excluding Heretics, for whom Jankos will reportedly play in 2023. G2 Esports, KOI, and Team Vitality will be the teams to watch next season according to the Polish jungler.
"No particular order… G2, technically should be KOI, and maybe Vitality," Jankos said.
When it comes to the last of the three teams, the Pole explained that it depends on "how they match as a team," considering they have multiple nationalities in their squad, which could shake up communication.
As of now, none of the mentioned teams have confirmed their rosters for the upcoming seasons, but there are plenty of rumors regarding them. G2 is reportedly bringing in Steven "Hans Sama" Liv and Mihael "Mikyx" Mehle alongside Martin "Yike" Sundelin, who will fill in the jungle role.
KOI, on the other hand, will keep Rogue's roster except for Andrei "Odoamne" Pascu, who is said to be joining Excel. When it comes to Vitality, however, the team reportedly acquired Matúš "Neon" Jakubčík and Norman "Kaiser" Kaiser, alongside Chinese jungler Zhou "Bo" Yang-Bo and T1 Challengers' top laner Kyeong "Photon" Gyu-tae.
The 2023 LEC season will kick off sometime in January with the inauguration of the 2023 LEC Winter Season, which will be the first of the three splits in the revamped format.
Introducing new verticals to the online casino space – European Gaming Industry News
The World Cup is held every four years and this edition of the most famous football tournament on the planet is unique given the venue and the fact it sits right in the middle of the domestic season.
With that in mind, how does this affect user engagement and betting patterns over the course of this prestigious competition? We spoke to BETEGY CEO, Alex Kornilov who gives his insights into how successful engagement with players could be.
With football already Europe's most popular sport, what new ways of user engagement have you put together for the World Cup?
This football season brought many ways to explore user engagement into the industry. The World Cup in Qatar is the real test to show the best approaches to customers' experience. At BETEGY, we knew that online betting would thrive during the tournament, and we have managed to deliver creative visuals with live data from all the matches, which can be used in various formats and presented on different platforms.
The World Cup is being hosted right in the middle of the domestic football season across Europe. Does this make the World Cup more or less popular from a betting perspective?
The World Cup has always been one of the most significant events in the betting industry –  and I see no reason for this iteration to be less popular than before. In addition, the tournament duration has been decreased to 28 days, meaning more matches squeezed into a shorter space of time. This is definitely going to help keep the audience's excitement and engagement at their highest.
The only competitor for the attention of sports punters will be the upcoming holiday hustle when people will be getting all set for the festive season. However, I don't see that as a big risk. With football fans watching the biggest football event of the year from the comfort of their own homes, it's an excellent opportunity to attract a new audience to the betting market.
A Middle Eastern country is hosting the World Cup for the first time. How is this unique environment playing to BETEGY's strengths, given the majority of fans are watching from home?
With more fans watching football from home, keeping them entertained with the most high-quality offering and products is very important. Players in the industry will compete for the fans' attention and will do their best to build a scalable relationship with them beyond the World Cup. Live scores, statistics, and betting prices in various markets must be delivered to the users' screens with no delay and with the best look and feel. This is one of the aspects BETEGY is the best at – and we have thoroughly prepared to help our clients solve the pain points related to it.
With Europe not due to host another World Cup until 2030 at the earliest, is it a positive for technology and engagement that the tournament is being held in nations where football popularity is on the rise? 
The next World Cup will take place in 16 different cities across North America. This tournament is probably the most important in the context of how "soccer" has been promoted in the United States recently. On one side, the USSF and the MLS clubs have been working a lot to promote soccer locally by bringing top-class players into the league. On the other hand, the US has rarely stuck to the traditional European perception of sport and football in particular. Sport in the US serves its goal – to entertain the audience. Strategists at NBA or NFL would do almost anything to keep fans engaged and ensure all the remote viewers are enjoying the show.
Also, this new, next-gen audience is highly discerning  – which pushes the market to deliver innovative solutions and ideas to engage, excite and entertain. For sports tech and entertainment companies, it's a huge opportunity and a challenge at the same time to find a key to the hearts and minds of potential new football fans. Some best practices for the US market are already known, so bringing football to new horizons is a certain path to making this game even more beautiful.
How can companies capture this new wave of interest?
US sports fans are already used to high standards of the content delivered to them. Everyone who wants to surf this wave of delight should definitely focus on innovation and quality. I've noticed that people love to know what's happening on the pitch and, at the same time, are always willing to guess what's going to happen next. The rise of technology helps to understand the game better, it gives birth to new betting markets, but it also helps companies enhance the users' involvement in the game.
With the US online betting market opening, many players from the industry are seeking an opportunity to test their best offering on new audiences. Since soccer is undoubtedly on the rise, a chance to attract American bettors became a significant pull factor for most industry members – and we're very excited with what we're doing at BETEGY.
It has been 20 years since a non-European country won the World Cup. Do you think a European nation will win this prestigious tournament this year given the first round of results?
The first round has shown that football has advanced at all levels, especially geographically. For example, some national teams from Asia have had tremendous results against supposedly much stronger rivals from South America and Europe. And it's not only about the result – those teams' performance and style of play are a delight to watch. At this stage, almost any underdog has the chance to proceed to the knockout stages and refute the odds.
In my opinion, some Latin American national teams have a high chance of winning the World Cup. Still, they'll need to deliver their best performance against the highly-experienced European contenders. It will be fascinating to watch it all happening. And may the best team win!
Warzone 2.0 Rebirth Map Allegedly Leaks Online
Earlier today, an image began circulating online that allegedly represents an all-new map coming to Warzone 2.0. There's data attached to the image that has led us to believe that this is in fact a 'Rebirth Island' experience, redesigned and updated for Warzone 2.0's brand-new battle royale platform. There are suggestions that this map will welcome a resurgence mode, as well as Ground War and even DMZ, Warzone 2.0's new extraction shooter mode.
It's worth highlighting immediately that this information has yet to be confirmed, but DMCA takedowns are being issued. This is usually a clear indicator that the leak is somewhat credible, but as with any gaming-related rumour, we'd urge you to take this with a pinch of salt. If true, the Warzone 2.0 Rebirth map could launch in 2023, bringing about a return of a much-loved mode that fans are already mourning the loss of.
Is a Warzone 2.0 Rebirth Map Coming?
Rebirth Island first made an appearance in Call of Duty Warzone in December 2020, coming in with the first season of content for Black Ops Cold War. It was a re-imagining of the Alcatraz map that was seen in Black Ops 4's Blackout mode, and before that, in Call of Duty Zombies' Mob of the Dead. It proved to be an instant hit with fans, with many millions of players appreciating the short-form, respawn-driven mode over the slower-paced battle royale platform.
It was mere weeks ago that Warzone 2.0 launched, and it's still balancing out as we speak. There is a wide range of issues ongoing on the platform, from stability and connection issues to bugs and glitches, but apparently, Infinity Ward and Raven Software are hard at work polishing the platform. It's a case of too little, too late for some, but for the most part, Warzone 2.0 is riddled with potential, new features, and admittedly, exciting gameplay.
At present, there's absolutely no information available regarding this potential new map, aside from a suggested name: Return. Does that mean we're returning to a landscape we've seen before in the Call of Duty franchise? There's no doubt that Warzone 2.0 is already one of the most popular battle royale games out there, but the launch of a new Rebirth Island map could solidify that claim even further.
What Happened to Warzone 1?
Following the launch of Warzone 2.0, the first Warzone title, released in 2020, has been kept online – for now. It's simply called 'Call of Duty Warzone Caldera', and it's available on all major platforms, just as it was before the follow-up title was released. While it offers the same experience as ever before, it's missing a lot of the newer features introduced in Warzone 2.0.
That includes the all-new map, the DMZ mode, brand-new contracts, weapons, AI opponents scattered across the map, and so much more. There's no sense in staying with Caldera now that Warzone 2.0 has been released – unless you really like that Pacific-based map, of course.
Let's wait and see what happens with 'Rebirth'.