Affilka by SOFTSWISS Launches an Affiliate Program With The Clubhouse Casino – European Gaming Industry News
Affilka by SOFTSWISS expands its partner list by signing a partnership agreement with a new casino, The Clubhouse Casino. The affiliate program launched as a result of the collaboration is The Clubhouse Affiliates. This will allow The Clubhouse Casino to strengthen their position on the gambling market and bring target players to the casino.
The Clubhouse Casino operates on the SOFTSWISS Online Casino Platform. The connection to Affilka was therefore a logical step in the casino's development. The brand operates under a Curacao licence and offers a huge selection of games from well-known iGaming providers. 
With the launch of its own affiliate program, The Clubhouse Casino will be able to effectively promote its brand, attracting gaming traffic and increasing profits with affiliates' help. Among the Affilka benefits that influenced The Clubhouse Casino to sign the agreement are built-in payment processing, detailed reports on affiliate and campaign performance, a flexible commission constructor, S2S postbacks, and media management tools. 
The Affilka affiliate marketing platform spun off into a standalone product in the SOFTSWISS solution portfolio in 2018. Prior to that, it was part of the SOFTSWISS Online Casino Platform. Affilka currently powers more than 120 affiliate programs. 
"I am delighted to welcome The Clubhouse Casino to our large client family. I am sure that the partnership with Affilka will bring many benefits to the company and open up prospects for growth and development. For our part, our team will do everything possible to make this partnership as successful and fruitful as possible!" commented Anastasia Borovaya, Product Owner of Affilka. 
"As a new casino on the market with a premium offering, we believe this partnership with Affilka will help The Clubhouse Casino continue to disrupt the igaming industry and show not just our members, but our affiliate partners, that there is a better way to approach an online casino business. As a young, innovative company, it is great to work with a team who also want to adapt and push the boundaries of service and offering," said a Clubhouse Casino representative.
About SOFTSWISS
Affilka by SOFTSWISS is an affiliate management platform for iGaming operators. The platform enables operators to manage affiliate partners across multiple brands, optimise marketing spend, and analyse player ROI from partners.
SOFTSWISS is a widely-acclaimed iGaming expert, supplying certified software solutions for managing online gambling operations. The company has an international team, which counts 1,000+ employees and has an official presence in Malta, Belarus, Poland and Georgia. SOFTSWISS holds a number of gaming licences, including Curacao, Malta, Estonia, Belarus, Belgium, Sweden, Nigeria, Ghana, Serbia and Greece. The company has a vast product portfolio, which includes an Online Casino Platform, Game Aggregator with thousands of casino games, the Affilka affiliate platform, Sportsbook Platform and the Jackpot Aggregator. In 2013 SOFTSWISS was the first in the world to introduce a bitcoin-optimised online casino solution.
About The Clubhouse Casino
The Clubhouse Casino is the most premium brand on the market, and likes to do things a little differently. We don't have users, we have members, and they will be treated as such. Rewarding Loyalty is our mantra, but we also know that we have to earn members' loyalty, putting excellent service at the heart of everything. Our team's vast experience has taught us what players want, and we are dedicated to delivering that. Fast withdrawals, great game selection, and an elegant, easy to navigate website. We have built a casino that matches our ambition, to be the best. 
Team Spirit, Virtus.pro and NaVi roster movements ahead of DPC 2023
The CIS teams are on the move to reform a new powerhouse roster for the upcoming Dota Pro Circuit 2023 (DPC 2023). After the Eastern European teams' poor showcase of results at the International 11 (TI11), it wasn't surprising that even the TI10 Champs, Team Spirit themselves, are up for a roster shuffle.
Team Spirit parts ways with TORONTOTOKYO
Team Spirit announced the departure of their mid-player, Alexander "TORONTOTOKYO" Khertek. Renowned for his calm and wise demeanor during drafting discussions, the young prodigy is also infamously known for typing "ez game" at TI10.
Anyways, the departure from Team Spirit was by no means a good sendoff. Team Spirit had the worst run in their career-long TI participation, where BOOM Esports eliminated the defending champ at sixteenth place. While there were rumors about the internal conflict among Spirit players prior to TI11, which may have led to their poor performance. It's difficult to envision Spirit crumbling so drastically after just winning the PGL Arlington Major 2022 beforehand.
TORONTOTOKYO's new team
Speaking of rumors, word has it that there is a CIS super-stack in the making, consisting of Ivan "Pure" Moskalenko, Danil "gpk" Skutin, Egor "Nightfall" Grigorenko, Vitalie "Save-" Melnic, and TORONTOTOKYO himself.
These are high-profile players, who have played for powerhouses, such as Virtus.pro and Entity. Traditionally, Pure, gpk and Nightfall are carry players, who are best known for their position 1-3 roles respectively. This begs the question of where TORONTOTOKYO fits into the roster.
Well, it seems like TORONTOTOKYO will be taking the backseat in the team by playing as hard support. He was spamming position-5 support role in pubs since TI11 concluded, so the rumors seem to fit into the puzzle.
Virtus.pro welcomes young blood
VP has had a decent DPC season, all things considered. They placed thirteenth, just shy of 0.5 points after Valve re-calibrated their DPC points calculation. Sure, it's unfortunate, but VP certainly didn't let that stop them from qualifying for TI11.
Fast forward to TI11 Last Chance Qualifier, Team Liquid and Secret hoarded the top seeds, ending VP's TI11 dream. Regardless, VP is still a staple in DPC, which has consistently cultivated new line-ups. As such, they announced a new stack of young players for DPC 2023.
Recruiting players from five different teams, VP has their eyes set on creating the next generation of CIS powerhouse. Evgeniy "Noticed" Ignatenko from BetBoom might just be the only notable player, who has somewhat of a background after BetBoom played in TI11. Besides that, the rest of the team are from unknown origins, and go by the names, Koma`, squad1x, sayuw, and Dukalis.
Natus Vincere releases Solo and Noone
Navi shared a similar journey with VP at the TI11 Last Chance Qualifier, falling just short despite making it to Singapore. With that, the veterans, Volodymyr "Noone" Minenko and Alexey "Solo" Berezin left Navi. Although Navi never met the expectations of a well-established powerhouse, having Noone and Solo's guidance gave Navi some relevancy.
Anyways, Nikita "Nicky`Cool" Ostakhov and Arman "Malady" Orazbayev take up the vacant roles left behind by their predecessors. Like many other new powerhouses, there seems to be a trend in picking up young blood. The two players are phenomenal in the pubs, so hopefully that transitions well into world-class performance for Navi.
---
The trio of CIS powerhouses have their eyes set on the new DPC season, whereas a rumored powerful stack is in the making. Considering how drastically the competitive scene has shifted in favor of South American and Western European teams. CIS needs to step up its games in order to stay relevant in DPC 2023.
Brazilian CS:GO player slams quality of practice in North America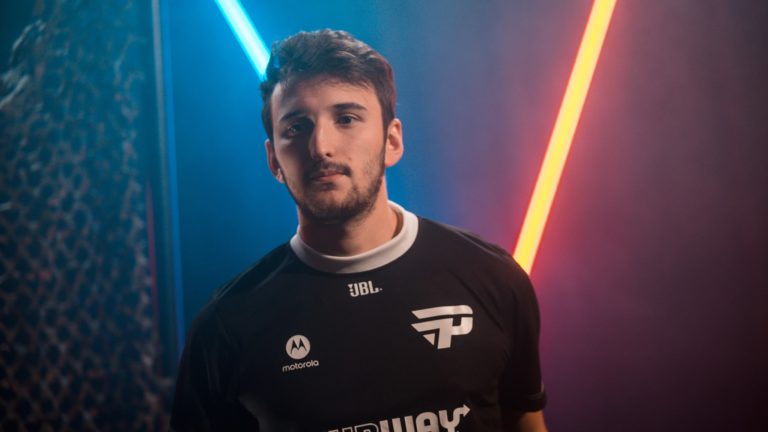 Just days after winning the $20,000 CBCS Invitational 2022 in Brazil over 00 Nation, paiN Gaming have traveled back to North America to play their last matches before the player break. Rodrigo "biguzera" Bittencourt, paiN's No. 1 star, is not happy at all to practice again with NA teams, though.
"How I missed practicing in NA," biguzera ironically said today. "[Practicing in] Brazil is a thousand times better than here. Now I see why this region [NA] is so successful," biguzera added, calling out how the NA players have been practicing.
Biguzera is not the first and likely won't be the last player to complain about the quality of CS:GO practice in NA. This has historically been a concern in the region and the practice only got worse after the COVID-19 pandemic because several organizations stopped investing in the competition and almost all relevant tournaments shifted to Europe, which forces the only few good teams from NA like Team Liquid to spend most of their time practicing in Europe to have a chance of winning such big tournaments.
This is also the overall perception in Brazil as well. Most of the Brazilian teams move to NA to attend NA leagues and try to qualify for big tournaments, but with the practice being so bad nowadays, it's unclear if that is the best approach for Brazilian teams. One of biguzera's fans asked him if paiN could not move to Europe because they will "unlearn" how to play CS in NA.
The quality of practice in NA won't likely change anytime soon unless organizations try to nurture talent in the region like Evil Geniuses is doing with its Blueprint project and tournament organizers invest in the grassroots scene.
Uncrowned king steps down: Ame takes time off from Dota 2 as LGD begins huge rebuild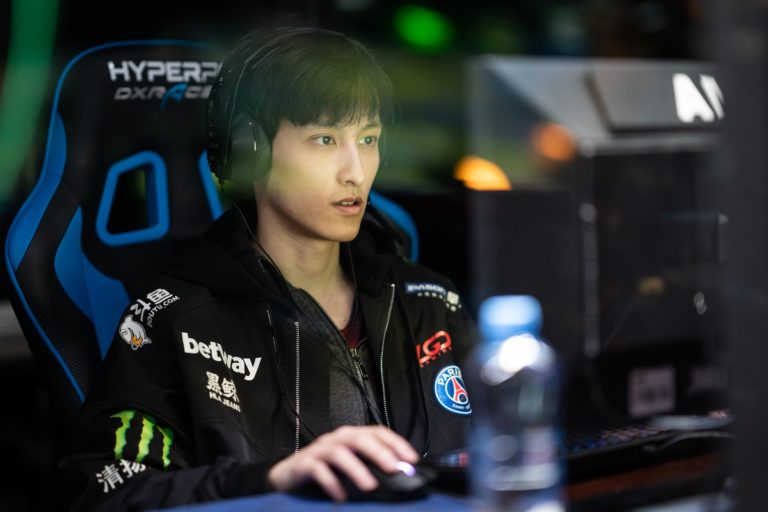 Ame, one of the most respected position-one players in the Dota 2 world, revealed that he'll be taking time off from competitive play today. The news came as a surprise for fans, as PSG.LGD has been one of the most consistent teams in the game's history.
With even an Aegis in their collection, LGD has been placing top six at The International since 2017. Ame has been a core part of that success since he was recruited from CDEC Youth.
Ame has been a constant in multiple iterations of the LGD roster, which were all one step away from greatness. Ame fell one step short of lifting the Aegis twice in his career, running up in the event in 2021 and 2018 while securing the top four in the remaining ones except for TI11.
Though placing fifth in the most prestigious Dota 2 event of the year is an accomplishment of its own, TI11 marked the worst result for LGD in the event since 2017. Knocking on the door of success this many times only for the door to remain closed can take a toll on players' mindset toward the game, and it looks like Ame is looking for a complete refresh with this break.
"We're following the player's wishes and respecting his personal development needs," LGD said. "Ame's status is inactive, temporarily away for rest."
Ame's future is currently unknown, but he seems to have the full support of LGD no matter what he decides. Considering Ame has been competing at the top of the Dota 2 mountain for six years now, this is a well-deserved break for the Uncrowned King who fans hope to finally crown when he returns from his break.
With a pillar removed from its roster, LGD only remains with two members in its active squad, NothingToSay and y', opening the door for a major rebuild.