Acend complete flawless run in HCS Europe Pro Series split one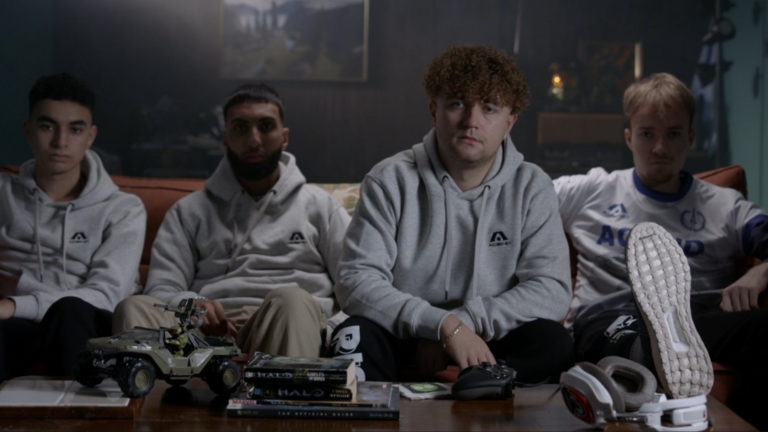 Acend Club's Halo roster has yet to lose a series in European tournament play since late 2019. While its fourth player has rotated during that time, Michael "Snipedrone" Juchau has completed their Halo Infinite incarnation and they show no signs of having that streak broken.
The final week of the HCS Pro Series' first split saw Acend take on Quadrant in the grand finals and dominantly secure the series win 3-0. Each of the four weeks of play saw a different team take on Acend in the finals, but each team fell short to the European powerhouse. Their 4-0 record across the first European split mirrors the Pittsburgh Knights and Chiefs Esports Club in Mexico and Oceania, respectively.
Early game momentum was a recurring theme throughout the grand finals. Despite Quadrant's players showing signs of life in key moments, Acend's early leads were impossible to overcome. A stellar slaying performance in game one from Kaci "Lqgend" Sabri made Strongholds on Live Fire, already one of Acend's strongest game types, look even more impressive. Putting a combined sixty kills on the board, Acend snuffed out any chances of Quadrant starting the grand finals off strong with a 250-64 statement.
Game two was a Slayer on Recharge and it initially threatened to be more of the same. Early fights going in the way of Lqgend and Renan "Sica" Grall gave the number one seed a five-kill advantage that they rarely let go of as the match continued. It was only as they passed the halfway mark that crucial slays from Sébastien "TchiK" Darriet with the Shock Rifle and a Repulsor play that netted him a triple kill gave Quadrant a chance at victory. In its closing stages, Quadrant came within two kills of their opponent before Acend traded out kills to walk away with a 50-45 win.
Acend only needed one more game to take the title. Quadrant was facing a required reverse sweep just to reset the bracket. Capture The Flag on Bazaar had been close in recent scrims between the teams, but Acend was still getting the wins. The French Quadrant roster managed to keep to Acend's pace, with flag captures trading back and forth as the timer fell toward three minutes remaining. The scoreline was locked at 2-2 going into the closing stages, but a failed run by Quadrant transitioned into a counter cap by Acend. Desperation to clinch a win became Quadrant's downfall and Acend added another gold medal to their mantle with a 3-2 map victory.
With Cloud9's roster set to perform a similar feat of split one dominance in North America during the tournament tomorrow, the early days of Halo Infinite esports have been led by some infallible titans representing each region. With only Open Series matches left for Acend to conquer between now and the EU HCS Online Super in March, questions surround whether their competitors can make the improvements necessary to dethrone them in that time.
Jankos lists 3 LEC teams who will almost certainly reign supreme next season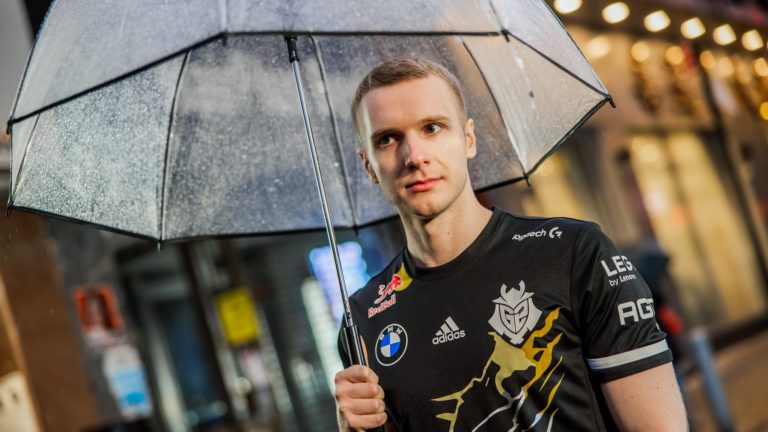 In the eyes of Marcin "Jankos" Jankowski, three teams will be strongest in the coming 2022 LEC season.
In a recent stream, the jungler listed three teams he considers the most formidable contenders for the European throne next year. This was excluding Heretics, for whom Jankos will reportedly play in 2023. G2 Esports, KOI, and Team Vitality will be the teams to watch next season according to the Polish jungler.
"No particular order… G2, technically should be KOI, and maybe Vitality," Jankos said.
When it comes to the last of the three teams, the Pole explained that it depends on "how they match as a team," considering they have multiple nationalities in their squad, which could shake up communication.
As of now, none of the mentioned teams have confirmed their rosters for the upcoming seasons, but there are plenty of rumors regarding them. G2 is reportedly bringing in Steven "Hans Sama" Liv and Mihael "Mikyx" Mehle alongside Martin "Yike" Sundelin, who will fill in the jungle role.
KOI, on the other hand, will keep Rogue's roster except for Andrei "Odoamne" Pascu, who is said to be joining Excel. When it comes to Vitality, however, the team reportedly acquired Matúš "Neon" Jakubčík and Norman "Kaiser" Kaiser, alongside Chinese jungler Zhou "Bo" Yang-Bo and T1 Challengers' top laner Kyeong "Photon" Gyu-tae.
The 2023 LEC season will kick off sometime in January with the inauguration of the 2023 LEC Winter Season, which will be the first of the three splits in the revamped format.
Warzone 2.0 Rebirth Map Allegedly Leaks Online
Earlier today, an image began circulating online that allegedly represents an all-new map coming to Warzone 2.0. There's data attached to the image that has led us to believe that this is in fact a 'Rebirth Island' experience, redesigned and updated for Warzone 2.0's brand-new battle royale platform. There are suggestions that this map will welcome a resurgence mode, as well as Ground War and even DMZ, Warzone 2.0's new extraction shooter mode.
It's worth highlighting immediately that this information has yet to be confirmed, but DMCA takedowns are being issued. This is usually a clear indicator that the leak is somewhat credible, but as with any gaming-related rumour, we'd urge you to take this with a pinch of salt. If true, the Warzone 2.0 Rebirth map could launch in 2023, bringing about a return of a much-loved mode that fans are already mourning the loss of.
Is a Warzone 2.0 Rebirth Map Coming?
Rebirth Island first made an appearance in Call of Duty Warzone in December 2020, coming in with the first season of content for Black Ops Cold War. It was a re-imagining of the Alcatraz map that was seen in Black Ops 4's Blackout mode, and before that, in Call of Duty Zombies' Mob of the Dead. It proved to be an instant hit with fans, with many millions of players appreciating the short-form, respawn-driven mode over the slower-paced battle royale platform.
It was mere weeks ago that Warzone 2.0 launched, and it's still balancing out as we speak. There is a wide range of issues ongoing on the platform, from stability and connection issues to bugs and glitches, but apparently, Infinity Ward and Raven Software are hard at work polishing the platform. It's a case of too little, too late for some, but for the most part, Warzone 2.0 is riddled with potential, new features, and admittedly, exciting gameplay.
At present, there's absolutely no information available regarding this potential new map, aside from a suggested name: Return. Does that mean we're returning to a landscape we've seen before in the Call of Duty franchise? There's no doubt that Warzone 2.0 is already one of the most popular battle royale games out there, but the launch of a new Rebirth Island map could solidify that claim even further.
What Happened to Warzone 1?
Following the launch of Warzone 2.0, the first Warzone title, released in 2020, has been kept online – for now. It's simply called 'Call of Duty Warzone Caldera', and it's available on all major platforms, just as it was before the follow-up title was released. While it offers the same experience as ever before, it's missing a lot of the newer features introduced in Warzone 2.0.
That includes the all-new map, the DMZ mode, brand-new contracts, weapons, AI opponents scattered across the map, and so much more. There's no sense in staying with Caldera now that Warzone 2.0 has been released – unless you really like that Pacific-based map, of course.
Let's wait and see what happens with 'Rebirth'.
Alpha7 dominate their way into PMGC Finals, heartbreak for Bacon Time
The PUBG Mobile Global Championship (PMGC) 2022 League Stage has ended with the Last Chance wrapping up on Dec. 4. The Last Chance was quite literally the final place for the teams to book their slots in the PMGC Grand Finals.
For teams like Alpha7 Esports and Vampire Esports, it was domination, while the two-day last-chance qualifier spelt heartbreak in the camps of Bacon Time and HVVP.
Brazil's Alpha7 Esports are way ahead of the competition
Brazil hasn't traditionally been a strong region for PUBG Mobile esports – especially against Asian teams. However, Alpha7 Esports has been proving the naysayers wrong in 2022. Firstly, the team placed second in the PMWI earlier this year.
Now, they absolutely dominated in the PMGC League Stage's Last Chance to become one of the favorites going into the PMGC Grand Finals.
Consistency was the name of the game for Alpha7. From the 12 matches, the Brazilian squad got seven top-five finishes, three of which were chicken dinners. To put their domination into numbers, they finished with 163 total points, a whopping 44 points ahead of second-placed Vampire Esports.
Heartbreak for HVVP, Bacon Time, and LGD Gaming
The PMGC is the pinnacle of PUBG Mobile esports – and even the slightest drop in performance can affect your road to the championship. That's exactly what happened for HVVP, Bacon Time, and LGD Gaming
HVVP came into the Last Chance with their heads held high – having placed first in the Survival Stage just the day before. They were up against roughly the same set of teams they faced in the Survival Stage. Thus, just continuing to do what they were already doing would have seen them through to the Grand Finals.
However, the team weren't able to replicate that performance and got back-to-back low-place finishes. They were able to almost make it to the Grand Finals, though, with two great games where they placed first with 14 and 10 kills, respectively. However, a last-match chicken dinner by Brazil's INCO Gaming saw them edge out HVVP to the Grand Finals by just one point.
Thailand and China, on the other hand, are two of the strongest regions for PUBG Mobile esports. Thus, Bacon Time and LGD Gaming were among the favorites to take home the PMGC trophy. The two teams were on a good track to do so as well with great performances in the Group Stage and Survival Stage.
The Last Chance was their kryptonite, though, as the teams appeared as only a fizzle of their usual amazing performances. Bacon Time placed 14th while LGD Gaming came in 12th place – both teams ending their path in the PMGC 2022.
PMGC 2022 Grand Finals: All teams are locked and loaded
The top-five teams from the PMGC Last Chance have made it to the PMGC Grand Finals. Here, they will be amongst the 16 teams competing from Jan. 6 to 8 in Jakarta, Indonesia for the title of world champions. All the 16 teams are as follows:
They will compete across 18 matches (six per day) to determine the winners. You will be able to catch the action live on the PUBG Mobile Esports YouTube channel.