5 Things Successful Businesses Have in Common in 2022
Disclosure: Our goal is to feature products and services that we think you'll find interesting and useful. If you purchase them, Entrepreneur may get a small share of the revenue from the sale from our commerce partners.
The pandemic has changed local business—maybe forever. Running a local business in 2022 looks a lot different than running a business in 2019, not to mention the rapid changes that were already occurring in the last decade. So what does it mean? What changes have businesses made, and which changes have worked for your customers? 
If you run a local business, you've likely gone through it for the past two years—supply chain disruptions, raising prices, and an unpredictable customer base and labor market. Those wild swings have caused huge disruption across industries, even leading to many established businesses closing their doors. The businesses that will be best suited to survive and thrive will be ones who can adequately prepare for unpredictability.
In a recent study from Podium, more than 1,300 customers and 900 local businesses across the U.S., Canada, and Australia were surveyed to find out what customers want and how that can shape your business decisions. It's not enough just to coast along—find out how to be at the forefront of customer demands and how to rise ahead of the competition.
Here are the five key insights from the report.
1. In 2022, efficiency will be the name of the game.
With the continued unpredictability of labor and materials and a notable uptick in demand, many businesses are focusing on working smarter to capitalize on what they have. Optimizing your operations to handle such changes now will become make-or-break in meeting consumer needs in the future.
2. Businesses are investing in tech to assist their employees.
With staffing and hiring top of mind this year and into next, many businesses are investing in technology to make their employees' lifts lighter. Seventy-five percent report purchasing technology in the past 12 months to help their teams work more efficiently.
"Podium was the perfect solution. [Patients are] actually going to engage with my staff—people who are intimate with what we do and can speak to anything," Julie Davis, President/CEO, Pura Vida, was quoted in the report.
3. Increased convenience = repeat business and referrals.
According to the data, today's consumers look for ease of doing business second only to price as a key differentiator of local businesses. This preference increases when it comes to repeat business and referrals.
4. Businesses need to cater to a changed customer.
It's true that customers still want pandemic-friendly services. However, customers also expect more convenience—more digital and mobile communication options and contact-free transactions and payments.
5. Pride in being local.
Nine out of 10 consumers go out of their way to do business locally. While local businesses can and should aim for Amazon-level convenience, they should lean into what their customers prize them for—being local.
Things are looking up. Eighty-five percent of business owners surveyed said they're optimistic about the year to come. For more insights, statistics, and customer stories, you can read or download Podium's full report here.
Podium provides messaging software to connect you to your customers, so you can answer questions, set appointments, and even accept payment over text. Sign up for a free trial today.
Identity in the metaverse: Creating a global identity system
With the advent of the metaverse, the need for a global identity system has become apparent. There are many different ways to create an identity in the metaverse, but no single system is universally accepted. 
The challenge is usually two-fold: first, how to create an identity that is accepted by all the different platforms and services in the metaverse, and second, how to keep track of all the different identities a person may have.
There are many proposed solutions to these challenges, but no clear consensus has emerged. Some believe that a single, global identity system is the only way to ensure interoperability between different platforms and services. Others believe that multiple identities are necessary to allow people to maintain their privacy and security.
The debate is ongoing, but it is clear that the need for a global identity system is becoming more urgent as the metaverse continues to grow.
Event
Intelligent Security Summit
Learn the critical role of AI & ML in cybersecurity and industry specific case studies on December 8. Register for your free pass today.
In this article, we will explore the various options for creating a global identity system in the metaverse. We will discuss the pros and cons of each option, and try to identify the best solution for the future.
Option 1: A single global identity
The simplest solution to the problem of identity in the metaverse is to create a single, global identity system. This would be a centralized system that would be responsible for managing all identities in the metaverse. 
The advantages of this approach are obvious: It would be much easier to keep track of identities, and there would be no need to worry about different platforms and services accepting different identities. In addition, a centralized identity system would allow for better security and privacy controls, as well as the ability to track identity theft and fraud.
However, this approach also has several disadvantages. First, it would be very difficult to create a global identity system that is accepted by everyone. Also, a centralized system would be vulnerable to attack and could be used to track people's movements and activities. Third, it would be difficult to protect the privacy of users in a centralized system.
Option 2: Multiple identities
Another solution to the problem of identity in the metaverse is to allow each person to have multiple identities. This would mean that each person could have one or more identities that they use for different purposes. 
One of the main advantages of this approach is that it would allow people to maintain their privacy and security. Each person could choose which identity to use for each situation, and they would not have to worry about their entire identity being exposed. In addition, this approach would be more resilient to attack, as it would be much harder to take down multiple identities than a single one.
The limitations of such an approach would be that it could be difficult to keep track of all the different identities, and there would be no guarantee that different platforms and services would accept all of them. In addition, multiple identities could lead to confusion and could make it more difficult for people to build trust with others.
Option 3: A decentralized identity system
A third solution to the problem of identity in the metaverse is to create a decentralized identity system. This would be an identity system that is not controlled by any one centralized authority but rather is distributed among many different nodes. 
This might seem like the ideal approach, since decentralization is a common theme in the metaverse. However, there are still some challenges that need to be overcome. For instance, it would need to be ensured that all the different nodes in the system are properly synchronized and that the system as a whole is secure. In addition, it might be difficult to get people to adopt such a system if they are used to the more traditional centralized approach.
One solution would be to get the nodes in the system to be run by different organizations. This would help to decentralize the system and make it more secure. Another advantage of this approach is that it would allow different organizations to offer their own identity services, which could be more tailored to their needs.
Another would be to incorporate an edge computing solution into the system. This would allow for more decentralized processing of data and could help to improve performance. It would also make the system more resilient to attack since there would be no centralized point of failure.
The best solution for the future of identity in the metaverse is likely to be a combination of these approaches. A centralized system might be necessary to provide a basic level of identity services, but it should be supplemented by a decentralized system that is more secure and resilient. Ultimately, the goal should be to create an identity system that is both easy to use and secure.
The ideal identity standards of the metaverse
Now that we have explored the various options for identity in the metaverse, we can start to identify the ideal standards that should be met by any future global identity system. 
It is no easy task to create a global identity system that meets all of the criteria, but it is important to strive for an ideal solution. After all, the metaverse is still in its early stages, and the decisions made now will have a lasting impact on its future. 
Current iterations of the metaverse have used very traditional approaches to identity, but it is time to start thinking outside the box. The ideal solution will be one that is secure, private, decentralized, and easy to use. It will be a solution that allows people to maintain their privacy while still being able to interact with others in the metaverse. 
Most importantly, it will be a solution that can be accepted and used by everyone. Only then can we hope to create a truly global identity system for the metaverse.
The bottom line on identity in the metaverse
The question of identity in the metaverse is a complex one, but it is an important issue that needs to be addressed. 
The challenges associated with creating an implementation that is secure, private and decentralized are significant, but they are not insurmountable. For one, it will be important to get buy-in from organizations that have a vested interest in the metaverse. These organizations can help to promote and support the adoption of identity standards. 
It is also important to keep in mind that the metaverse is still evolving, and the solution that is ideal today might not be ideal tomorrow. As such, it will be critical to have a flexible identity system that can adapt as the needs of the metaverse change. 
Ultimately, the goal should be to create an identity system that is both easy to use and secure. Only then can we hope to create a truly global identity system for the metaverse.
Daniel Saito is CEO and cofounder of StrongNode
How to Eliminate Scheduling Inefficiencies in Your Business
What do salons, consultancies, and home service providers all have in common? This question may seem like the prime setup for a joke, but there's no punchline to look forward…
Why You Should Start a Business Only While You Have a Job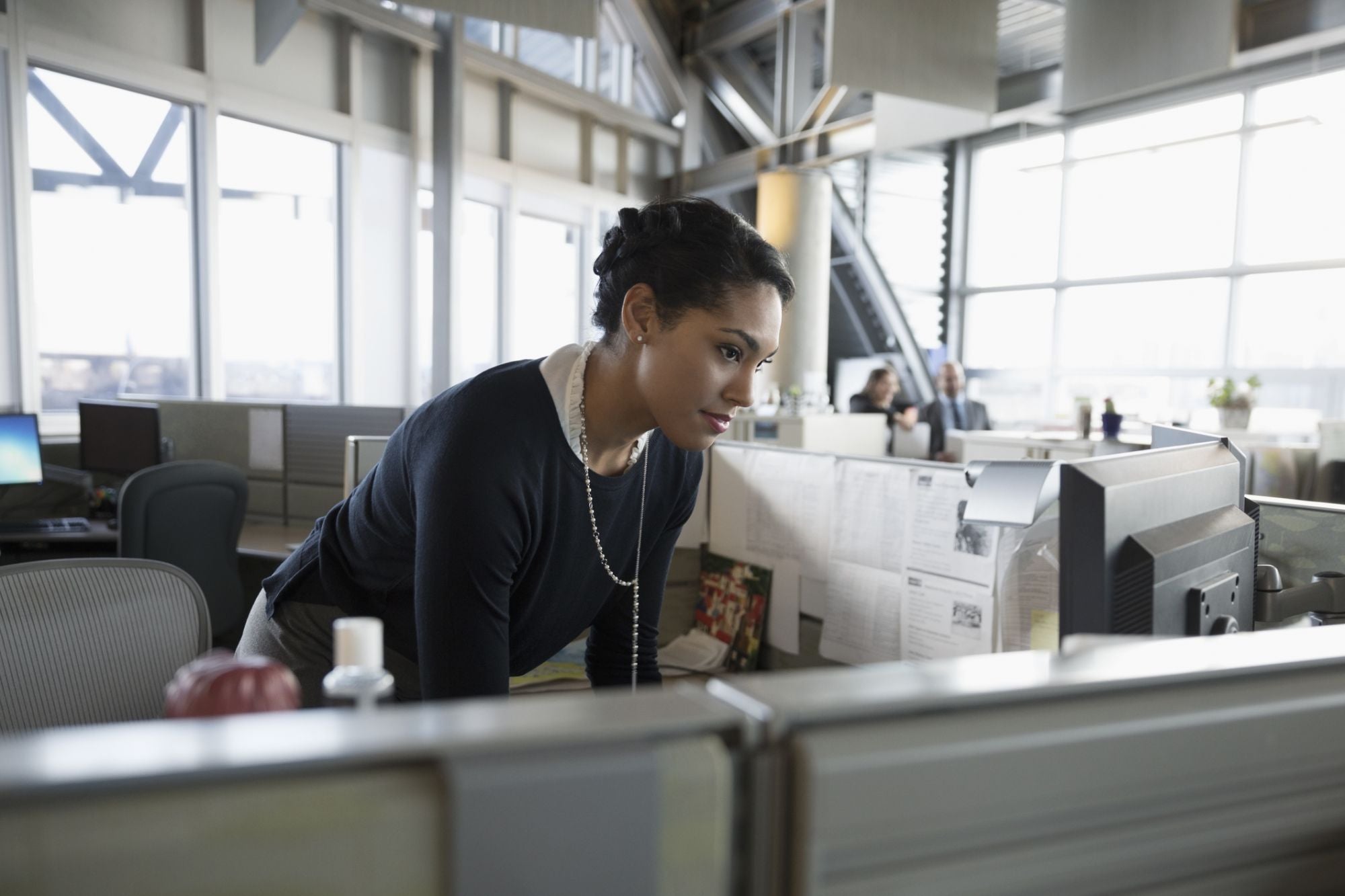 Opinions expressed by Entrepreneur contributors are their own.
Many people that I meet tell me that they dream of starting their own business. I always ask them, "Then why don't you?" They typically respond by saying that they have so many financial and personal responsibilities, that they can't just quit their job to start a company, etc. Then I tell them my story …
Related: How to Use Your Current Job to Start Your Next Business